- Finally South African will know where political parties as Party Political Funding is enacted
- A legal expert explains how Political Party Funding Act can be used to fight corruption
- IEC announces the next step of implementing Political Party Funding Act
PAY ATTENTION: Join Briefly News' Telegram channel! Never miss important updates!
In a bid to eradicate corruption in South African politics, President Cyril Ramaphosa has signed the Political Party Funding Act (PPFA) into law.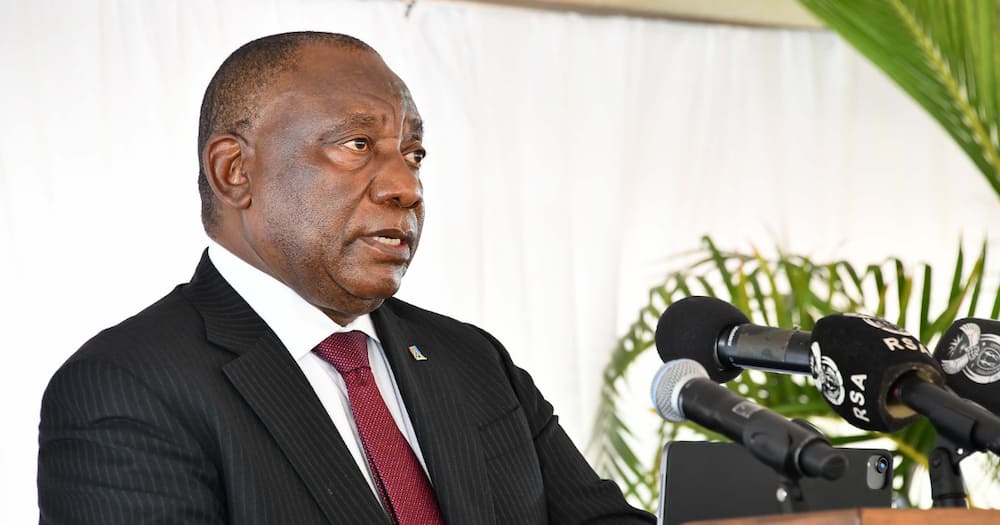 As from 1st of April 2021, among other things, the PPFA will prohibit donations to parties by foreign governments or agencies, foreign persons or entities, organs of state or state-owned enterprises.
In an exclusive interview with Briefly.co.za, young legal Scholar Sydwel Mkhize said the PPFA is one of many very important tools of addressing real and perceived illicit financial conducts by or to political parties.
"PPFA will not just give electorate information about all political parties' sources of income but it will expose political parties' private funders. In other words, the effectiveness of PPFA can immediately be measured by the fact once the Act is enacted; voters have full access to secretive money politics transactions. Hopefully, this kind of transparency will eradicate real or perceived corruption, restore voter confidence and deepen South African democracy.''
According to Mkhize, South Africa has a lot of legislations but the problem has always been the implementation. He also believes that the PPFA already has few loopholes that might be exploited through technology and connectivity tools.
''After reading the Political Party Funding Act, I can tell you right now that. I have noted a few loopholes. One of those is the digital campaigning and the use of social media platforms. It is exceedingly difficult, if not impossible in some instances, to determine who is behind these messages, let alone how they are funded. This and many other serious finance-related issues need to be considered when the IEC deals with final regulations for the Act'' said Mkhize
Mkhize concluded by summarizing some of the overlooked powers, privileges and limitations of Political Party Funding Act.
''Besides the hype, theories and assumptions about PPFA, South Africans need to understand that even though donations from a single source are capped at R15-million per annum but only donations above R100, 000 per annum from a single-source should be disclosed."
"Secondly, IEC will rely on political parties to disclose the sources of their income. In cases where it is alleged transgression of the Act, legally, IEC has limited powers to investigate but can't discipline political parties and their donors.'' said Mkhize
The IEC is expected to publish the final regulations for the Act as part of the final phase of preparing for implementation.
According to IEC, the implementation of the Act will contribute significantly to increased transparency, good governance and access to information which will ultimately enhance the credibility of South Africa's democracy.
Earlier, Briefly.co.za reported that President Cyril Ramaphosa has announced that the Political Funding Act will come into effect as of 1 April this year.
The act which was signed last year had not been given a commencement date. The act has been set up to create transparency around political parties, the donations that go into funding their campaigns, and also where the donations come from.
The act now also prohibits South African political parties from receiving donations from foreign entities.
Enjoyed reading our story? Download BRIEFLY's news app on Google Play now and stay up-to-date with major South African news!