Exclusive: Simon Morton's 'Forensics' Puts Crime Under the Microscope
A new show that puts crime under the microscope will premiere on CBS Justice on Sunday, 4 April. Forensic scientists and police are the real heroes in the five-hour documentary series presented by Simon Morton.
PAY ATTENTION: Join Briefly News' Telegram channel! Never miss important updates!
Each episode of Forensics focuses on a single crime solved by a combination of clever investigation and forensic science.
The programme is in-depth, fact- based, high-tech dramatic storytelling. Briefly.co.za spoke to Simon Morton about what Forensics is all about. Check out his answers below:
1. The importance of forensic science
"Science underpins the world that surrounds us and tells so many stories about how we're living our lives, and yet I hadn't realised how significant it is in actually building the narrative and telling the truth at a forensic scene in order to reveal who did it. I used to think it was all about a magnifying glass and detective work. That's still a major factor, but forensic science is really intrinsic to modern crime-solving."
2. How the show has affected how he sees the world
"There's a lovely quote from Dr Edmund Locard, the guy who came up with forensics, which says 'Every contact leaves a trace' and I guess what I've realised is that so much of forensics is the unseen world and it's really, really powerful. Something like DNA technology - which is essentially analysing stuff that you can't really see - can be the difference between bringing about a conviction or not."
3. Making new discoveries
"Forensic science was pretty new to me – particularly in terms of some of the specific technologies like lasers and how luminol is used in the fluorescing of blood and other body fluids.
"I was obviously aware of DNA technology, although I was amazed to find that here in New Zealand, where I'm from, we developed STRMIX which is a way of taking multiple sources of DNA from multiple individuals and actually separating those out. That's now world-class technology that's sold internationally and used by law enforcement agencies throughout the world, so that was a really cool discovery."
4. Bullets and blood
"Some of the ballistics stuff I'd never really come into contact with and actually when you start to explore what ballistics is, it's very interesting in terms of trajectories and speeds and velocities and the way certain materials respond when a bullet enters the front or the back, and what you can tell from different patterns of material.
"Depending on how much time and technology you've got, you can build up these very precise stories and chronologies of what actually happened and what occurred which is such powerful information."
5. Scientists as the heroes of modern-day crime-fighting
"I'm not sure that scientists get the profile they deserve because they tend to be people who are fairly humble and they're doers rather than talkers. In Forensics you start to understand the role that science has in society, in terms of keeping criminals accountable."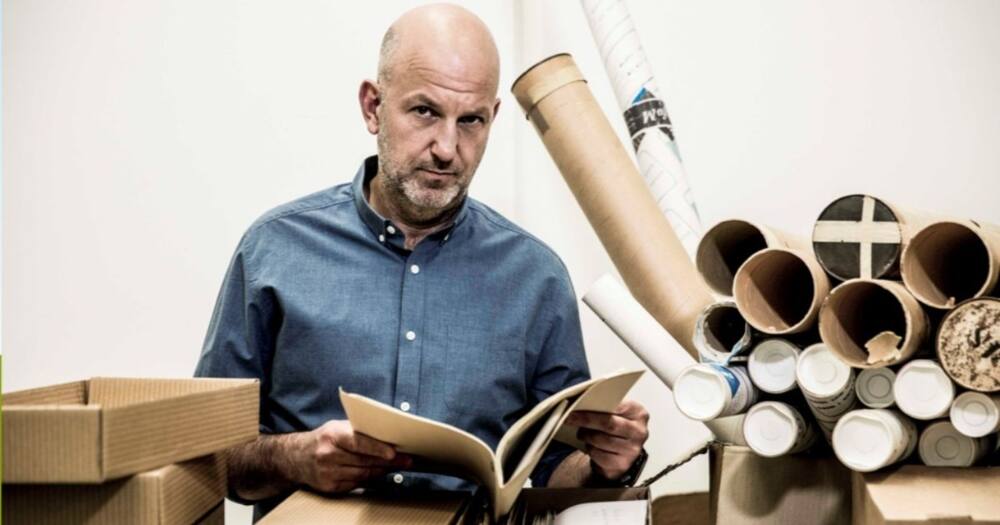 He added that Forensics is a really broad description of lots of different disciplines and hopes the series will create some awareness of just how diverse and significant that is in terms of actually making sure the right person is caught.
In other entertainment news, Briefly.co.za reported that Manaka Ranaka has taken to social media to react to comedian William Last KRM's emotional music video.
The Generations: The Legacy actress took to Instagram recently and shared a clip of William and music director Director Mo. The pair were watching William's latest music video for his track titled How It Feels. In the clip, William could not hold his tears back and ends up leaving the room to get some fresh air.
Manaka shared that William made her cry so early on Monday morning, 29 March. The music video's storyline is relatable and intriguing. Manaka captioned her post:
"Wow, @williamlast_krm how dare you to make me cry so early in the morning. Ke ya go VUMA dawg. Many will relate to #HowItFeels most of us know what its like. Thank you from the bottom of my heart for this offering bro. We're right behind you. We love you and your daughter, daddy. Lovely work @directormo_ the best I've seen."
Enjoyed reading our story? Download BRIEFLY's news app on Google Play now and stay up-to-date with major South African news!
Source: Briefly.co.za