Duduzane, son to President Jacob Zuma, is now the owner of a prestigious home in Dubai, a deep pocket property he acquired in the end of 2015. The 34-year-old twin son to ex-president Zuma is a prolific business person who first came into the public limelight in 2007 when his father became president. Duduzane Zuma house suggests how affluent he has grown in the recent decade that he would prospect of having another home in Dubai.
Duduzane has engaged in different businesses and has served in various reputable positions. Read on for Duduzane Zuma house eye-catching pictures and worth.
READ ALSO: Best mansions in South Africa 2018
Duduzane Zuma house in Dubai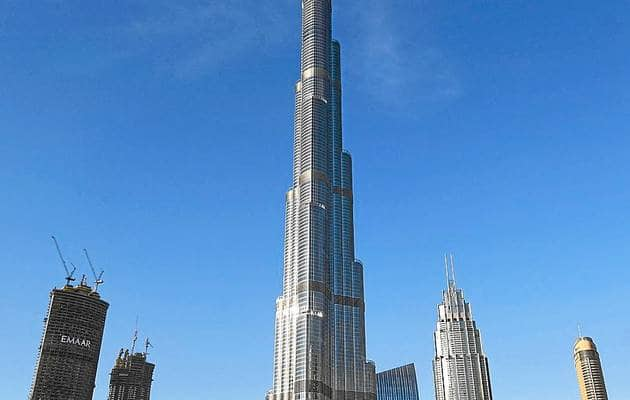 The email conversation between Gregory Lewis, senior negotiator at international real estate agency Knight Frank's and Oak Bay's, acting Chief Executive Officer at Ronica Ragavan, confirms that the deal leading to the acquisition started in 2015 shortly after Duduzane's wedding. Duduzane walked down the aisle with Shanice Stork in 2015 at a flowery wedding held at Fairmont Hotel. This remarkable wedding proceeded with a jubilant traditional ceremony held at his father's home, Nkadla, South Africa.
Duduzane afforded this luxurious home with the help of a Dubai registered company, Wens Holdings Limited, co-owned with the Guptas. Duduzane Zuma house in Dubai costs AED 5'000'000, an equivalent of R17'789'162. The newly acquired apartment measures 175.40 square meters. It was bought in 2015 by first placing a deposit of R1'778'916 in 2015.
Dudazane Zuma house location
Duduzane acquired an apartment in the structure reputable as the tallest structure globally. Burj Khalifa building is phenomenal for its stunning height that stands 828.8 meters above the earth's surface. This impressive height includes the antennae that sits right on its high ends. The multi-storey structure offers residential en suites, space for offices, retail rooms, among other entertaining facilities. Reliable sources indicate that a square meter of space in the building rents at a whopping $37'500. Ragavan assured and confirmed that Duduzane was present in the United Arabs Emirates finalizing the alleged transaction that led to the acquisition of the apartment. File documents indeed show that he cleared the transactions providing his initials and signature in place of Wens Holdings Limited.
Several controversies surround the house raising endless questions into Duduzane Zuma net worth. Leaked email details, however, indicate that the Guptas and their close associates played a primary role in the acquisition of the property. According to the email, the multi-million rand transaction came to a close barely months after Zuma reportedly expressed his intention of acquiring a new home in the United Arab Emirates. The Guptas must have rendered massive support for the ex-president's son on the merit that he is a major shareholder in most of their companies. Where is Duduzane Zuma house? The R18 million apartment is located at skyscraper Burj Khalifa, an iconic Dubai building that springs luxury to the renowned city.
Like his father, Duduzane is a tactful leader who is highly skilled in closing lucrative deals. The family has great wealth, confirmed by his father's 10 bedroom mega-structure sitting at the heart of the United Arabs Emirates.
Zuma's house in Dubai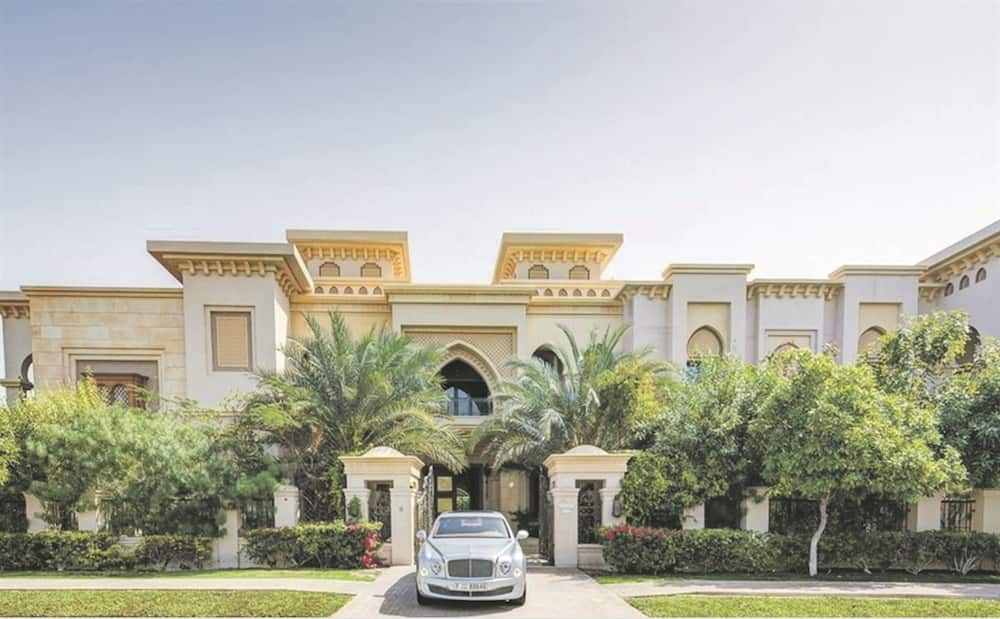 For the public interest, Jacob Zuma has a new home that speaks volumes about his strong financial backbone enabling him to afford fancy things in life. News on the R330 million Dubai mansion has taken everyone on the run to establish its ownership to Zuma. Sources indicated that the high society 10 bedroom design property sits on Villa L35 on Lailak Street in Emirates Hills, and beautifully overlooks Montgomerie golf course. The fancy new property gained public attention in 2016 citing its elegance in the global map. Interesting to note is that an extra R21 million was reserved to finance prospective renovations.
Picture of Jacob Zuma house
Here are more sleek photos taken of Zuma's Dubai home that has made headlines in the recent past.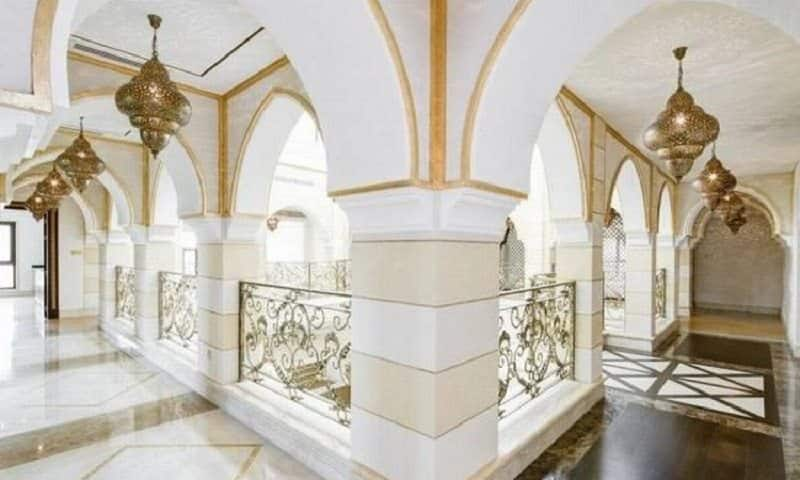 The palace has some decorative designs and interior décor that makes the apartment worth every coin. It has crystal clear envious finishes and partitions shown below.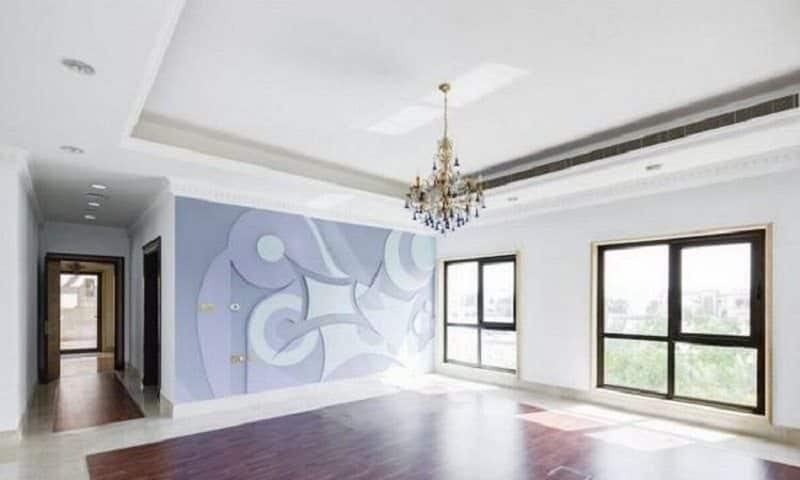 There are great views from every room in Zuma Dubai palace. The wall décor and lighting designs are simply incredible, and the pictures confirm that Zuma palace in Dubai is worth the millions spent on it.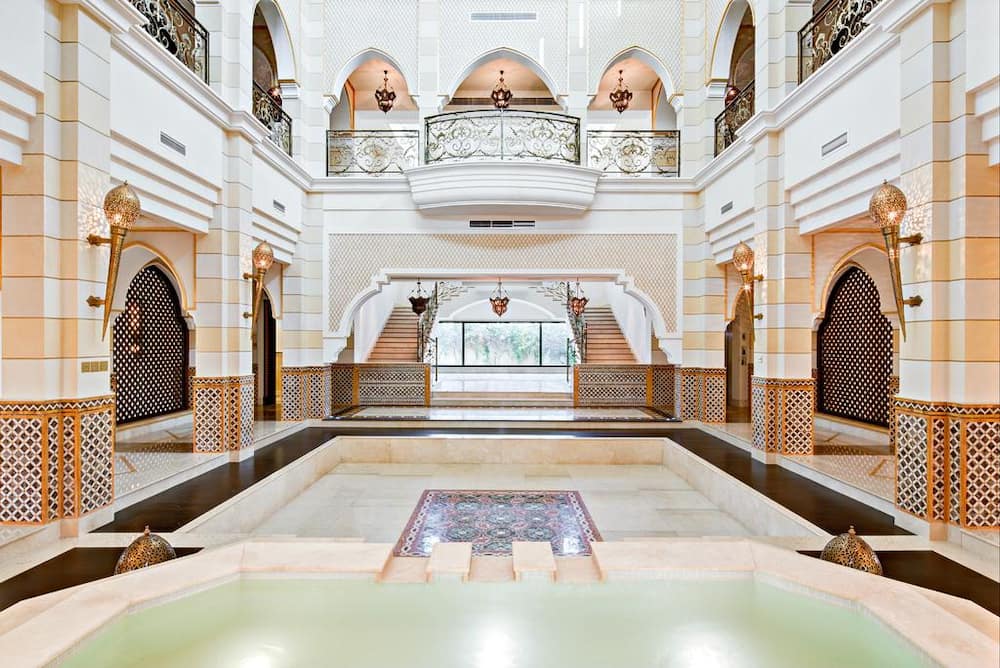 There are speculations that Zuma had intentions of relocating to South Africa for his second home. He has since pinned down such leads claiming that he has no plan to relocate his family. Then, the president, Jacob, insisted on settling down at his Nkandla home upon leaving office as president.
Duduzane Zuma source of wealth
Born in 1984, Duduzane is a twin brother to Duduzile Zuma. Duduzane Zuma education details confirm that he schooled at Pretoria Boys High and later joining college to major in Information Technology. Upon his completion, he joined the career market where he has held top ranks including Director of Islandsite Investments 254 and Director of Sahara Computers. Duduzane Zuma qualifications are something to count on in the business industry.
News about Duduzane Zuma house have flocked the press and the internet in the recent past raising concerns about his recent dealings with the Guptas. The son to South African ex-president Zuma rose to prominence following his father's success to presidency between the years 2007 and 2009. It is during this period that the young Duduzane found his way to become the director leading major businesses in the country. He also gained shares in different shared owned by the Guptas with whom he has established a stable career and financial grounds.
READ ALSO: Inside the luxurious homes of South Africa's female celebs
Luxurious homeowners have a reason to envy Zuma's son for his costly home in the tallest building in the world. Duduzane Zuma house is spectacular and shares much in common with his father's second home in Dubai.
READ ALSO: