South African is home to some of the bestselling online classified advertisement firms and community websites in the region. These online platforms avail user ads to extensive geographical markets on a free and paid basis. Gumtree South Africa is one of the most vibrant local classified marketplaces with an overwhelming stream of local and international visitors.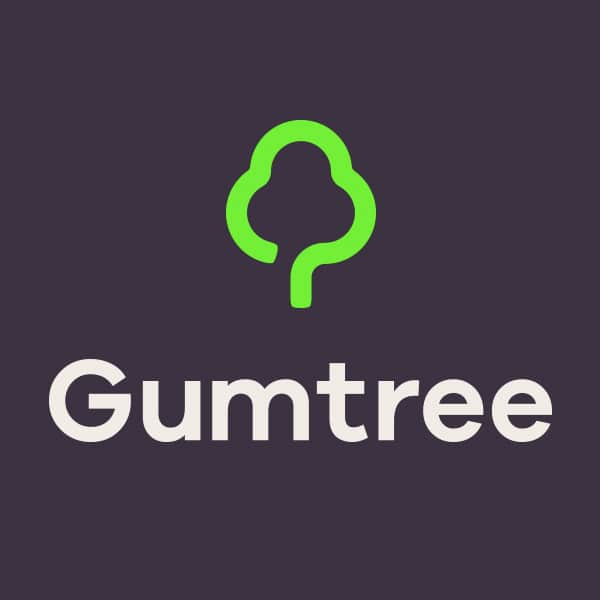 "Put it on Gumtree" is no strange slogan in a country where commercial transactions are speedily going digital. Gumtree za supports a significant share of buyers and sellers who regularly post endless streams of offers. Is Gumtree safe? This online-based system is highly secure and user-friendly, making it trustworthy and reliable for all types of transitions, although you need to be careful not to fall into the hands of scammers. Interestingly, Gumtree South Africa portal is highly responsive and accessible through desktop and mobile devices regardless of place and time.
READ ALSO: Here are sites to download South African music albums free
Gumtree South Africa marketplace
Gumtree SA is the best in the industry and never disappoints anyone seeking good deals be it a car, a house, job, and hairdressing services among many others. The very best part of Gumtree is that it is free for everyone and accessible from anywhere in the world. The firm has been operating in South Africa for the past 14 years, making it one of the most competitive in its category.
Gumtree website South Africa
Gumtree portal accessible at gumtree.co.za, allows its users to carry out critical operations all for free. Website visitors can search for ads under different categories and townships. The website also enables users to post ads for free upon creation of an account. Here is how to register and login to your account.
How do I register for Gumtree?
Gumtree registration South African is a simple process.
Start creating an account by navigating to the firm's registration page.
Provide the email then follow through all registration directions provided on the page to create an account successfully.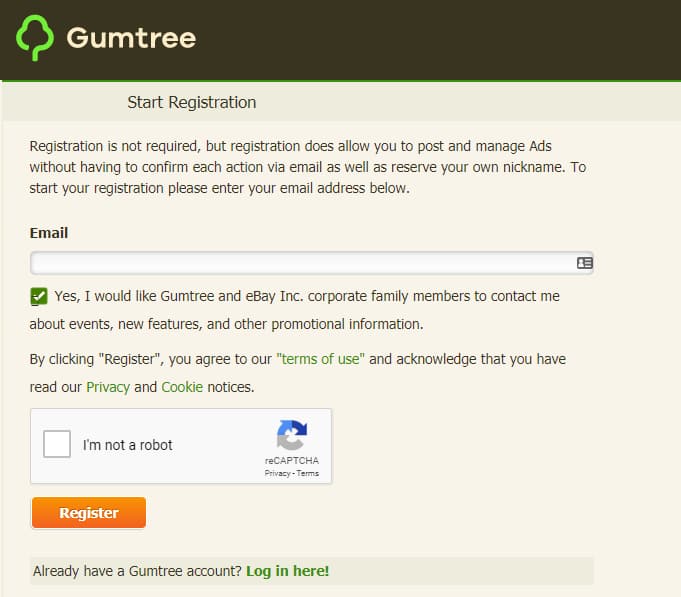 Note that it is not mandatory to register, although by doing so you can post and manage Ads without necessarily confirming each action via email. Additionally, you will get the opportunity of reserving your own nickname.
Gumtree login South Africa
Once you have created an account, proceed to the Gumtree login page.
You can decide to log in with Facebook or with your email and password as credentials.
Gumtree log in is a requirement for new users that want to buy or sell ads on the website. Login is highly recommended to protect buyers and sellers from potential fraudsters and other unwanted activities.

Quick facts about Gumtree South Africa
Who owns Gumtree? Gumtree is an interstate brand that operates as a part of the eBay Classified Group. The company outsources much support and expertise from international agencies. Gumtree ads are, however, maintained exclusively local.
Gumtree prides as a one-stop classified site in the country. It ranks in the 6th place among the largest sites in the country. Sources indicate that Gumtree has monthly access to more than 18% of the population.
Statistics indicate that the site supports more than 600,000 live ads and receives 30,000 more daily.
The classified site is friendly for car transactions. Gumtree SA cars account for a significant portion of visitors that access the site regularly. You can also sell or buy a car from Gumtree which supports over 230,000 car listings and more than 3,800,000 unique monthly visitors. The firm enjoys car selling marketplace at a double rate from an immediate competitor.
Gumtree SA jobs and property are also competitive ads in the running of the company.
Gumtree South Africa Gauteng is among the best consumer marketplaces. Among top ads, there are cars and real estate. Gumtree South Africa Johannesburg can be named one of the best in the region.
READ ALSO: Is WhatsApp, Facebook or Instagram down? Use these popular alternative apps instead
It is without a doubt that Gumtree South Africa is one of the best digital marketplaces in South Africa. Better still, the site is now accessible for free and is user-friendly, so you can give it a try and share your exerience in the comment section below.
READ ALSO: