Analysis: South Africa's Relationship With Alcohol Abuse Worrisome
- South Africans were outraged when the president banned booze again in December but it paid off when the trauma cases in the country drastically dwindled
- For experts, the link between trauma cases and alcohol abuse is evident
- Roleplayers agree that a joint effort will be needed to curb the abuse of alcohol in the country
PAY ATTENTION: Click "See First" under the "Following" tab to see Briefly.co.za News on your News Feed!
By Farai Diza - Freelance Journalist
When President Cyril Ramaphosa imposed a total alcohol ban just a few days before New Year's Eve, his move was met with severe criticism and dismay.
But on New Year's Day, the whole of South Africa stood up in ululation after it was revealed that Chris Hani Baragwanath Hospital in Soweto recorded a historical zero trauma cases.
History had been made under the alcohol ban blanket.
When President Ramaphosa eventually lifted the ban on 2 February, the true reflection of how alcohol is slowly destroying South Africa was laid bare for all to see.
Many unfortunate incidents surfaced. From a drunken ambulance driver, who is supposed to be the soberest person on the road, to a club filled to the brim with drunken imbibers, SA saw it all.
The drunk ambulance driver, a 38-year-old man from Eastern Cape, was found highly inebriated behind the wheel. He was on duty and he was driving recklessly.
There is also the North West police officer who was caught on video unable to even stand while clad in full police uniform.
That is just the tip of the iceberg.
In a recent radio interview, Gauteng provincial health department deputy director-general Dr Freddy Kgongwana revealed that since the lifting of the latest ban, trauma cases had increased from about 180 at the beginning of February to 500 to date.
The government has already made a point of publishing recorded trauma cases to demonstrate the burden SA's alcohol consumption has placed on its under-resourced and unstable public healthcare system.
It's no secret: South Africa does have a drinking problem. It will only get worse if the government rest on their laurels. For those who consume alcohol for dependence, it usually leads to the indulgence of other drugs.
While the government has issued responsible drinking alerts, communities have done little to curb the overindulgence of alcohol. This is according to sociology and anthropology professor at Stellenbosch University, Dr Jantjie Xaba.
Dr Xaba stated that communities needed to realise there was something wrong with the way people in SA consumed alcohol.
"This issue needs the involvement of all stakeholders. It needs an approach that involves everyone. The government is already involved as it has the responsibility of looking after its citizens.
"But corporates who benefit from the sales of alcohol also need to step up in a way that is sustainable and responsible," he said.
The link between alcohol and trauma cases is evident
Dr Xaba attributes the link between booze and trauma to the way people are consuming alcohol.
"If you listen to the health sector, they are telling you that there is a causality between alcohol and trauma cases. Every time we lift the ban, we see the trauma cases rise," Dr Xaba said.
The number of motorists who have been arrested for drunk driving had more than doubled in the first two weeks of February.
While Transport Minister Fikile Mbalula has already tabled a zero per cent alcohol limit for drivers, selfish drivers still make South African roads their oasis.
The gist of the matter is that drivers are still very ignorant when it comes to taking the wheel after having some drinks.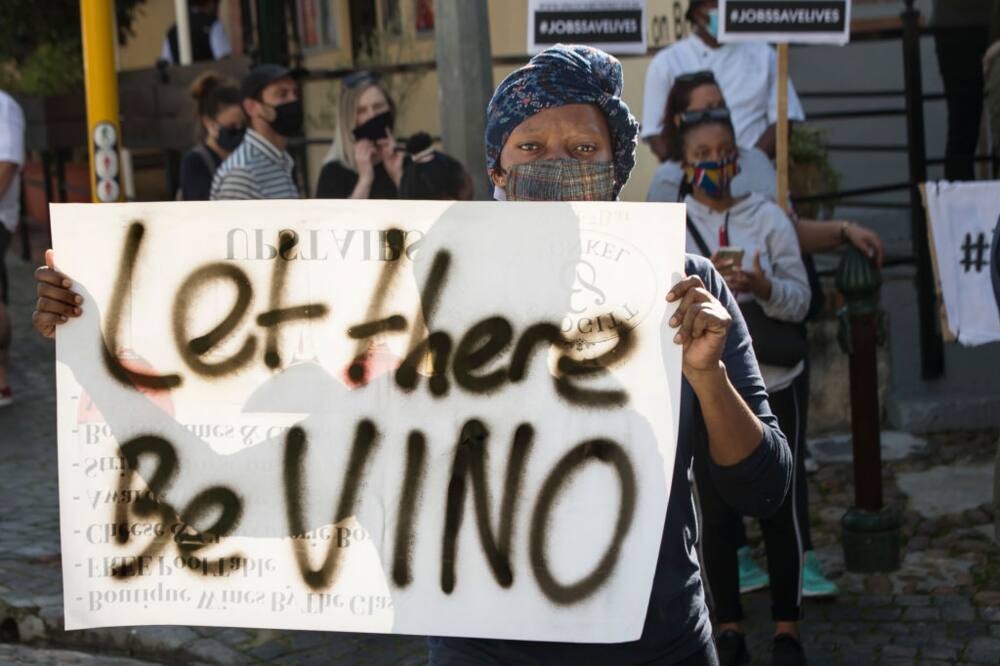 The alcohol ban proved that a lot can change when people become more responsible in the way they drink.
Sibani Mngadi, chair of the South African Liqour Brands Owners Association, believes that curbing alcohol abuse requires a joint effort.
"Alcohol abuse is a behavioural issue that cannot be eradicated through more legislation while existing laws — such as those against drunk driving, illegal trading or under-age drinking — are not adequately enforced.
"What is needed is an enhanced focus on behavioural change interventions and a massive improvement in enforcement," he said.
Responsible drinking messages must be implemented even after the dark Covid-19 cloud has lifted. Alcohol bans and restrictions must be enforced periodically.
There are no shortcuts towards achieving this. But everyone must play a part.
Enjoyed reading our story? Download BRIEFLY's news app on Google Play now and stay up-to-date with major South African news!
Source: Briefly News