Dr Musa Mthombeni is one of the recognizable role model for most young ambitious South Africans. In an exclusive interview with Briefly, Dr Musa revealed some about his media, medicine and digital content curator careers​, about wealth and Covid 19 related health opinions.
PAY ATTENTION: Join Briefly News' Telegram channel! Never miss important updates!
BY: Lwazi Nongauza - Freelance Journalist
1. Your two careers are very demanding. How have you managed to excel in both professions?
My career is a very demanding that that is true, but in terms of excelling in both, I think it's one of those things where you give yourself fully to the thing that you're doing at that point in time. So when it was time to study, was time to study, I put all the work that I needed to put in and got the results that I needed to get in when it was time to go to TV and have time to do the radio and to do all those sort of media space type things.
2. How have you managed to keep such clean brand reputation?
Have I managed to keep a clean brand reputation? I think just being not being problematic. I think that's an important thing that I think just at heart a problematic person. I don't seek to be a sore thumb. I don't do things that make me as fool. I also try to keep things as clean as I can with the understanding that things have a tendency to outgrow you and become a bigger monster and affect your life in particular ways.
3. What are his plans in the entertainment industry? Are we likely going to watch or listen to Dr Musa Mthombeni TV / Radio in the future?
I actually haven't thought that far about it with respect to proactively trying to seek things out in terms of radio and TV, having a show and things like that. Of course, those things could happen at any point in time. And I think there is always room for things like that to happen. But I think the stress of my life right now is I'm a specialist trainee and I've got exams in about a year or two. My focus is more on that sort of thing to to get that done and become a specialist and then see where things go. But I mean, I'll never write off the idea of doing something else on TV or radio. I'm always ready to work. And that's the one thing about me.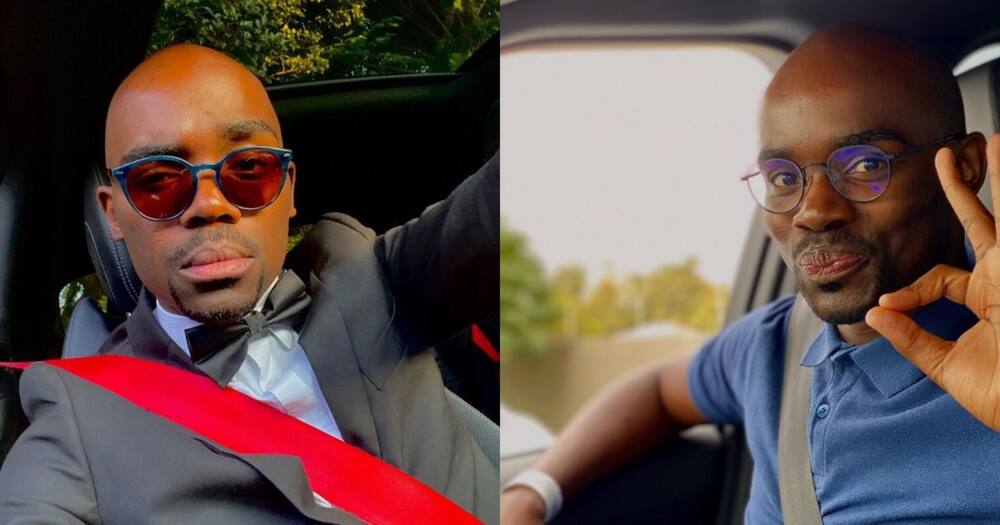 4. There is now evidence that the pandemic is about to end soon, unfortunately, that means more people will continue to lose their relatives, sources of income and hope. Based on your experience as a doctor, what proactive mental health preventative advice to South Africans?
We know some countries are getting vaccines and things appear to be getting back to normal but the reality is, we're quite far away from some element of normalcy. Jobs, family members and all that sort of thing have been lost. The pandemic has taken its toll on human beings taking a toll on us as everyday people. I think the one thing that we can do is to concertizing ourselves to the idea that this is not going anywhere anytime soon and readying ourselves for what may come, whether that loss is the loss of a loved one, the loss of a job, the loss of money. We have to be aware of these are realities and keep a positive mental attitude about things.
The other thing that people can possibly do is really just play the role of self assessing, spending time within your own mind and figuring out whether you're happy or not, what makes you happy or not, and establishing where you are emotionally, where you are psychologically.
5. What is the best personal financial advice you have received and how has that advice shape you deal with money matters?
I actually haven't really received a lot of personal finance advice from specific people. I think it's just generally things that I've picked up from my parents and friends. Through some online discussions I have heard about terms like relevant investing or risk investing. In summary that is what informed my financial decisions.
6. You're an inspiration to a lot of people. When chips are down, where do you draw your inspiration from?
I draw inspiration from society and, you know, community in my dreams and goals and all that sort of stuff. But I think for me, success is in itself inspiration. That fact that you can sit down and then recall, I want to be a successful person. I think a big one is the idea of potential success. It's ever changing. That changes all the time. But the idea that I have something that I would like to achieve and I am going to achieve, it drives me more and more
In similar news, Brieffly.co.za reported that from TV to radio, Musa has conquered it all. He qualified as a doctor and it seems that his new found career path is paying off.
Musa took to social media to show off his latest purchase. He bought a brand new whip and it is on fire. The drop top Mercedes is a flame.
Briefly.co.za learnt that in the post, it shows him taking people for a ride in his new car. Musa is proud and he has worked hard for it.
Enjoyed reading our story? Download BRIEFLY's news app on Google Play now and stay up-to-date with major South African news!