50 heartbroken quotes and heartbroken sayings
Heartbreak, something we have all been through. It can shake us to our very core and in some few instances, push us over the ledge. There is no pain quite like this, and frankly, it's hard to fully understand every aspect of it until you experience it first hand and come out the other side stronger. Looking to explain how you feel? Wondering what to say when your heart is broken? What are some sad quotes? What are the best quotes for love? We have compiled a few heartbroken messages that may be the exact words you are looking for.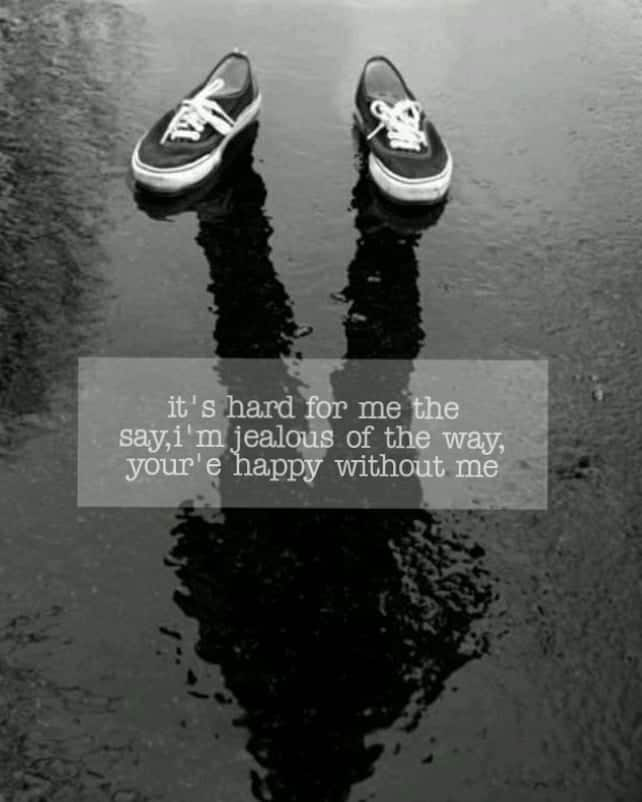 Nothing can compare to heartache. And the best way to go about it is to feel the pain, then let go. Time to get into bed, curl up like a baby, get a tub of your favourite ice cream, a box of tissues, a playlist of sad songs and you are set. Read through the article and find that quote or quotes which call out your name. Bonus, there is a list of songs and sad movies which you can add to your 'Broken heart self-care' to-do list.
Heart quotes, hurt quotes and broken quotes
A broken heart is pain like no other. If you cannot find the words to say just how you feel, or need something to relate to, here are a few sayings and short heart break quotes that may resonate with your current frequency:
The toughest part of letting go is realizing the other person already did.
Let it hurt then let it go.
I thought you were healing me, but no, you broke me even more.
The saddest part of life is saying goodbye to someone you wish to spend your life with.
Sometimes, holding on does more damage than letting go.
In the end, I'd loved him enough to let go. From afar, I would love him forever.
You knew I was broken, yet you decided to break me even more.
I'm somewhere between giving up and seeing how much more I can take.
If it's destroying you, then it is not love.
Closure happens right after you accept that letting go and moving on is more important than projecting a fantasy of how the relationship could have been.
READ ALSO: 10 Cutest Pearl Thusi photos ever
Heartache quotes from songs
"When you're happy, you enjoy the music, but when you're sad, you understand the lyrics." These are the famous words by Frank Ocean, and they are indeed true. Music is a way for the soul to express itself fully. When you cannot find the words, music will speak for you. When in pain, music will understand you, and when it is time, music will heal you. Wise words from myself.
With different genres serving different emotions, here are a couple of songs with quotes about pain and hurt quotes:
"I thought that I'd been hurt before, but no one's ever left me quite this sore. Your words cut deeper than a knife. Now I need someone to breathe me back to life." -Stitches, Shawn Mendes.
"I tried to sever ties, and I ended up with wounds to bind like you're pouring salt in my cuts." -Fix A Heart, Demi Lovato.
"And I'll take with me the memories to be my sunshine after the rain." -It's So Hard To Say Goodbye To Yesterday, Boyz II Men.
"And all the things that I know that your parents don't, they don't care like I do, nowhere like I do." -Saturday Nights, Khalid
"You'd rather make up a lie then make up a fight. And then you get so upset when I ask you why. Oh, I wonder what makes you feel, a part of you can't be real. You said you'd never hurt me then, what do you think you did?" -Answer, Rihanna.
"Hello from the outside, at least I can say that I've tried to tell you I'm sorry for breaking your heart, but it don't matter, it clearly doesn't tear you apart anymore." -Hello, Adele.
"And I can't believe the lies that I went for. Thought you was mine, but you decided to be with him though. You took my feelings and just threw them out the window. Feel like it's too hard to fall in love again." -Nights Like This, Kehlani.
Not really sure how to feel about it. Something in the way you move, makes me feel like I can't live without you. It takes me all the way. I want you to stay." -Stay, Rihanna.
"Oh, and the award for the best liar goes to you. For makin' me believe that you could be faithful to me. Let's hear your speech out." Take a Bow, Rihanna,
"And your heart is broken 'cause I walked away. Show me your scars, and I won't walk away. Oh, and I know I promised that I couldn't stay, baby every promise don't work out that way." -Sandcastles, Beyonce.
"I hope you find your way, sorry we couldn't make it. Still, I miss you anyway, yeah I just grew and couldn't break it." -Another Lifetime, NAO.
"You were my everything, thoughts of a wedding ring now I'm just better off dead. I'll do it over again I didn't want it to end, I watch it blow in the wind I should've listened to my friends. Leave this shit in the past, but I want it to last." -Lucid Dreams, Juice WRLD.
"I lie to my heart 'cause I thought you felt it. You can't light a fire if the candle's melted. No, you don't have to love me if you don't wanna. Don't act like I mean nothing, but if you're gonna well when you're better off." -Unkiss me, Maroon 5.
"If this is my last night with you, hold me like I'm more than just a friend. Give me a memory I can use. Take me by the hand while we do what lovers do. It matters how this ends 'cause what if I never love again?" -All I Ask, Adele.
"If you ever leave me, baby, leave some morphine at my door 'cause it would take a whole lot of medication to realize what we used to have, we don't have it anymore". -It will rain, Bruno Mars.
"Baby, don't you leave! Don't leave me stuck here in the streets. Oh! Oh! If I get another chance to. I will never, no, never neglect you. I mean, who am I to hold your past against you." -Work, Rihanna.
"Think you alone can love me and I'll be broken if you walk out? But anytime you decide fi pack up your things and leave, Don't come back!" -Don't Come Back, Tarrus Riley.
"She ask me, Junior do you like it when I cry? (Huh) Do you consider my feelings when you lie? (Huh) You put me second to some bitch on the side. (What) You just gon' let a ride or die, die inside?" -SMA, Nasty C.
"I let you know how I'm feeling. You own my heart, he just renting. Don't turn away; pay attention. I'm pouring out my heart" -Right by my side, Nicki Minaj.
"I know you've been hurt by someone else, I can tell by the way you carry yourself. If you let me, here's what I'll do, I'll take care of you I've loved, and I've lost." -Take Care, Drake & Rihanna.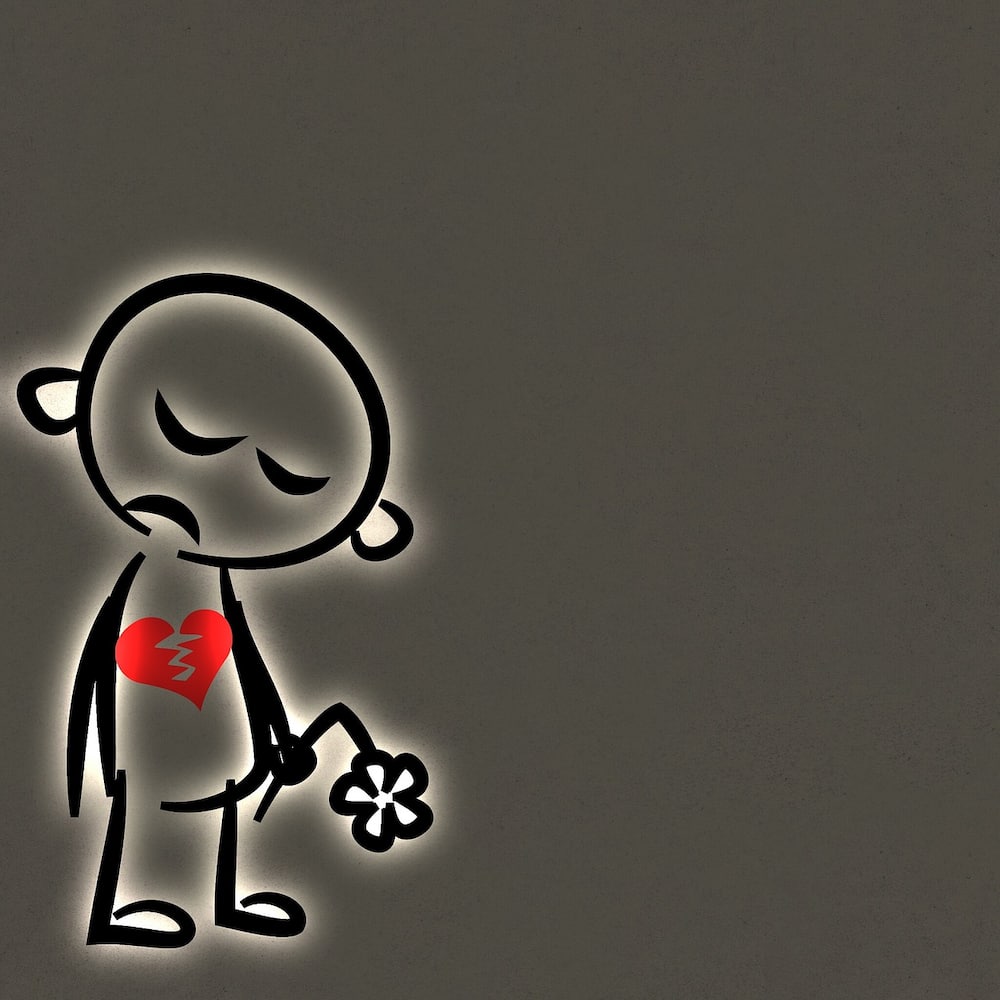 READ ALSO: Nay Maps biography, girlfriend, age, pictures and girlfriend 2019
Heartbreaking quotes from movies
We all love a good romantic comedy, and nothing gets the waterworks running better than that one scene where the directors purposefully break our hearts and have us screaming "Nooooooo!" at the screen. Do not deny it, you may be tough on the outside, but deep down, you know what I am talking about. We know you feel it too.
Re-live those moments with the list of heartbroken quotes from several top movies:
"I see the way you look at him. I know, because you used to look at me that way." -The Vow.
"Oh, I wouldn't mind, Hazel Grace. It would be a privilege to have my heart broken by you." -The Fault in Our Stars.
"You deserve someone who will love you with every beat of his heart." -Love, Rosie.
"You know, I used to think that you are the best thing that ever happened to me, but now I think that you might maybe be the worst thing and I'm sorry that I ever met you." -Silver Linings Playbook.
"...but I guess if I love you, I should let you move on." -17 Again.
"But mostly I hate the way I don't hate you, not even close, not even a little bit, not even at all." -10 Things I Hate About You.
"Waiting for you is like waiting for rain in this drought. Useless and disappointing." -A Cinderella Story.
"I still love him. But I don't want to love him any more. I don't want to hurt any more. Please." -Bruce Almighty.
"Goodbye may seem forever, farewell is like the end, but in my heart is a memory and there you'll always be." -The Fox and The Hound
"I just woke up one day, and I knew, What I was never sure of with you." -500 Days of Summer.
"I'm sorry for losing my temper the night you told me Louis proposed to you. I'm sorry for not waiting longer at the Empire State Building. I'm sorry for treating you like property. I'm sorry I didn't tell you I loved you when I knew I did., But most of all, I'm sorry that I gave up on us when you never did." -Gossip Girl.
"You have me a forever within the numbered days. I cannot tell you how grateful I am for our little infinity." -The Fault in Our Stars.
"I didn't come here to tell you I can't live without you. I can live without you. I just don't want to." -Rumour has it.
"I love you. I do. I love you. I've always been in love with you. I will always be in love with you. We can get married, and you're gonna be an amazing surgeon. We're gonna have two or three kids. We gonna be happy, Lex. You and me. You can't die because we are supposed to end up together. We are meant to be. I love you. I love you..." -Grey's Anatomy
READ ALSO: Elon musk net worth 2018: how rich is the CEO of Tesla?
Famous heartbreak quotes
There is nothing quite like the comfort that comes from soothing words offered by famous people or people society holds in high regard. Their words remind us that despite the different accolades one may be awarded, at the end of the day we are all human beings aboard the same roller-coaster of emotions with experiences more alike than you can imagine.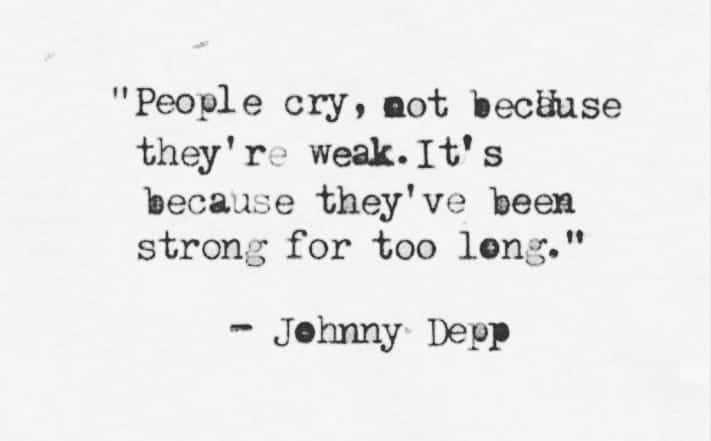 Here are some words for the heart from public figures:
"As for lovers, well, they'll come and go too. And baby, I hate to say it, most of them - actually pretty much all of them are going to break your heart, but you can't give up because if you give up, you'll never find your soulmate. You'll never find that half who makes you whole, and that goes for everything." -Marylin Monroe.
"Never allow someone to be your priority while allowing yourself to be their option." - Mark Twain
"Once you had put the pieces back together, even though you may look intact, you were never quite the same as you'd been before the fall." -Jodi Picoult.
"Ever has it been that love knows not its depth until the hour of separation." - Kahlil Gibran.
"Someday you're gonna look back on this moment of your life as such a sweet time of grieving. You'll see that you were in mourning and your heart was broken, but your life was changing." -Elizabeth Gilbert.
"Perhaps this is what the stories meant when they called somebody heartsick. Your heart and your stomach and your whole insides felt empty and hollow and aching." -Gabriel García Márquez.
"Stab the body, and it heals, but injure the heart, and the wound lasts a lifetime." -Mineko Iwasaki.
In life, we go through tough and painful times to become stronger, sort of like getting the flu to develop immunity to that specific strain. These heartbroken quotes and heartbroken sayings will get you through this, and you will be fine because it will not last forever. You will be fine. Do not hide from the pain because pain demands to be felt.
READ ALSO:
Capital cities of South Africa
Hugh Maseleka biography facts
Mango flies; you and your pet may be in danger
10 best Leon Schuster movies
Source: Briefly News