120 cheesy and best pick up lines for him and her
Do you want to start up a conversation but do not know what exactly to say or how to go about it? Here are some of the best pick up lines that you may want to consider using, whether you are a male or female. Apart from the fact that they fit into any situation, you will also find some hilarious pick up lines that you can use to make the other person laugh.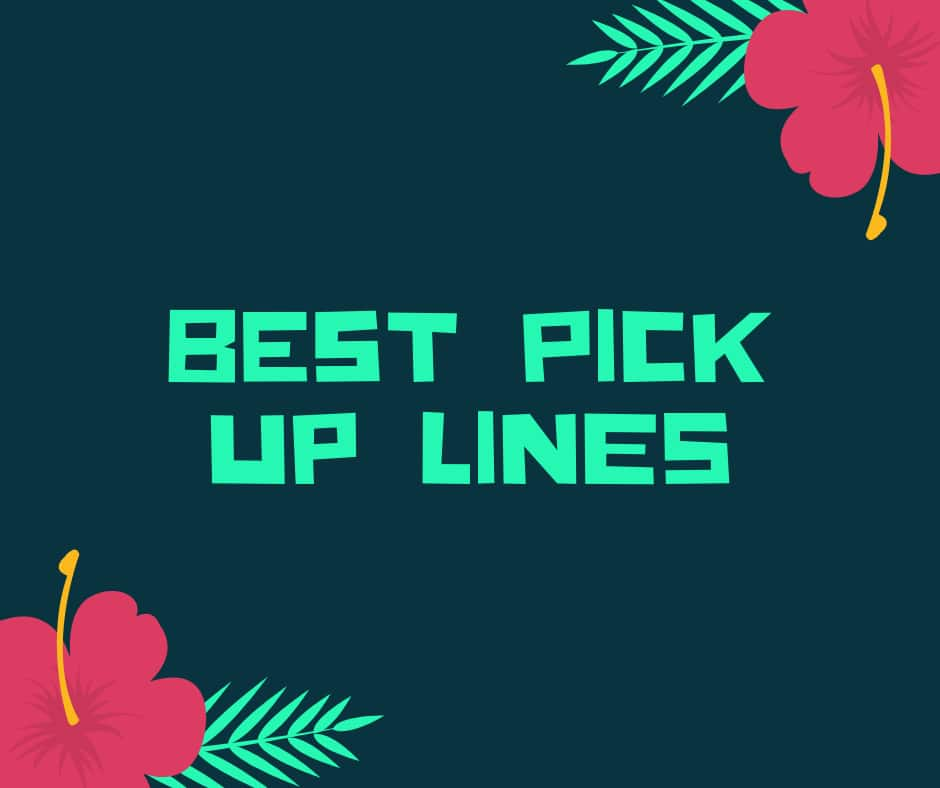 Good pick up lines do well in springing up conversations, especially with strangers that you have interest in starting with a romantic relationship with. Whether as a male or female, you can always have nice ones that will serve as your conversation opener while trying to engage another person. Therefore, to help you chat better, here are some of the best pickup lines that you can use to ignite the fire of your conversation.
Cute pick up lines
Looking for some nice pick up lines that you can use anytime? Here are beautiful ones that anyone would feel on top of the world over after receiving.
READ ALSO: 30 best Mother's Day gift ideas in 2019
1. Are you seasoning? Because you make my world taste good.
2. I can't imagine reading the alphabet and missing U.
3. Are you a mirror? Because every time I gaze at you, I see my future in you.
4. Would you mind pinching me a bit? Because every time I am with you, I feel on top of the world.
5. You must be a ninja! You know why? You snuck into my heart.
6. I was already tripped off today until you came in undoubtedly turned me on.
7. Everyone thinks I am too shy, but can you help me prove them wrong?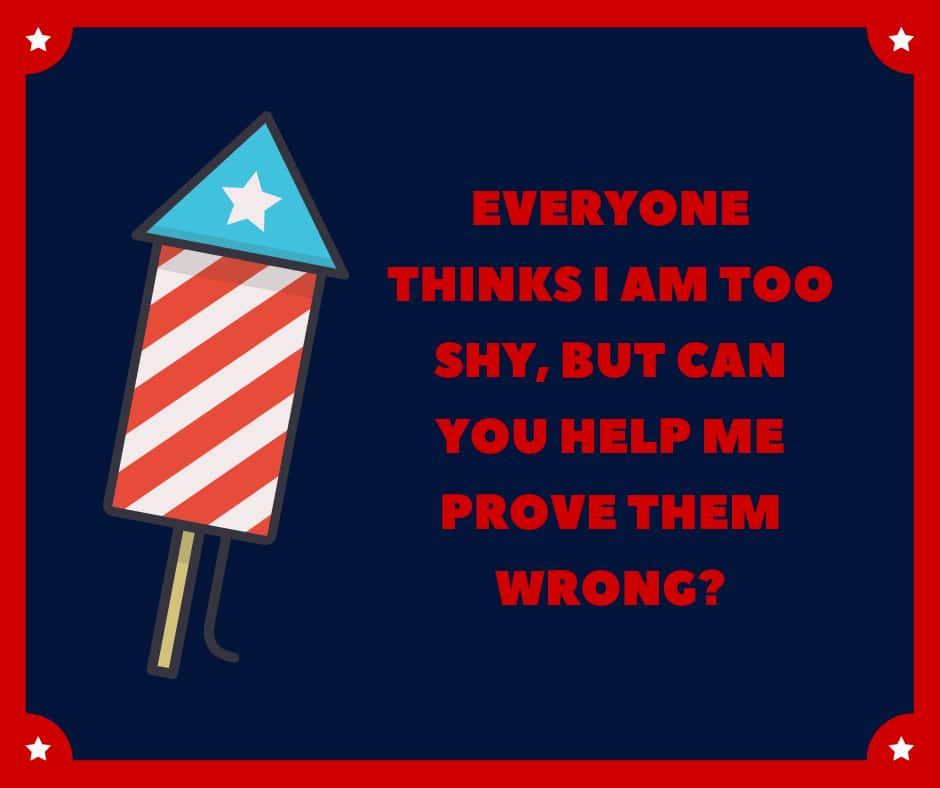 8. Can I take a selfie with you to prove to all my friends that I have been with an angel?
9. Sorry, did you call my number earlier? (I don't even have it) Ok, can I have yours to fact-check?
10. You must be so contagious, because every time I look at you, nothing else matters again.
11. Are you fire? Because the world around me seems to melt at your presence.
12. You be the ball and I'll keep you forever.
13. If you had been created a vegetable, you'd be a cute-cumber.
14. You must be an amazing driver because you are driving me crazy already
15. Do you know menu is spelt 'me' 'n' 'u'?
16. Did you just come from heaven? Because you are an angel.
17. Are you an artist? Because you make up everything I want in a woman.
18. What's happening to me! Because my mind is lost in you.
19. I wish I can have my way, I would have removed U from the alphabet.
20. I can never play hide and seek game with you, because someone like you cannot be found easily.
21. Is there any way you can read the alphabet without mentioning 'I' and 'U'?
22. I am not a philanthropist, but I would gladly give you my heart.
23. You want to know what is most important to me? Read the first word.
24. Are you the sun? Because your radiance is too visible not to be noticed.
25. The best way to explain the word "beautiful" is to consider the most reoccurring letter and that is "u".
Pick up lines for guys
As a lady, starting a conversation with a guy you have never met before can be easier than what you think. Any of these pick up lines for him will not be a bad one to use at all.
26. I am tired of holding this (hand), would you hold my hand for me?
27. Would you like to be my calendar, because I am about to date you.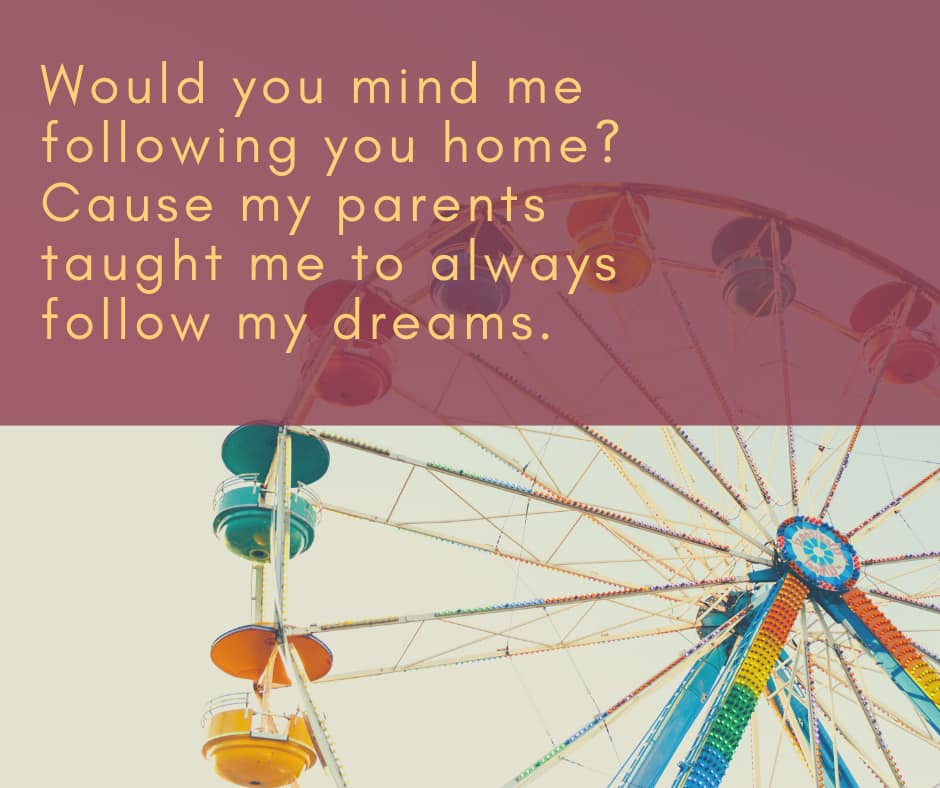 28. Are you a keyboard? Because you are just my type.
29. I never appreciated falling while I was small until I fell in love with you.
30. I am not good in soccer, but I know if you were a ball, I would keep you forever.
31. I need someone who can just look at me the way I look at chocolate cake.
32. Did your licence get suspended for driving all these babes crazy?
33. Would you mind me following you home? Cause my parents taught me to always follow my dreams.
34. Are you an orphanage? Cause I wanna give you kids.
35. Are you Google for real? Because everything I have been searching for seems to be in you.
36. Is your heart a mirror? Because I can see myself in you.
37. If you move, I'd call the cop because you have stolen my heart already.
38. I do not have a library card, but do you mind if I check you out?
39. I seem to have lost my cellphone number, can I have yours please?
40. Are you a sofa? Because I want to spend my night in you.
Best pick up lines ever
41. Your boobs are not of concern to me, but your heart has caught all of my attention.
42. You remind me of a magnet, because you sure are attracting me over here!
43. Was your father a thief? Because you are the perfect person I'd been looking for.
44. Are you Australian? Because you meet all of my koala-fications.
45. Does any other heaven exist at all? Hanging around you looks as though I were in paradise.
46. Would you mind touching me so I could tell my friends that an angel had just touched me?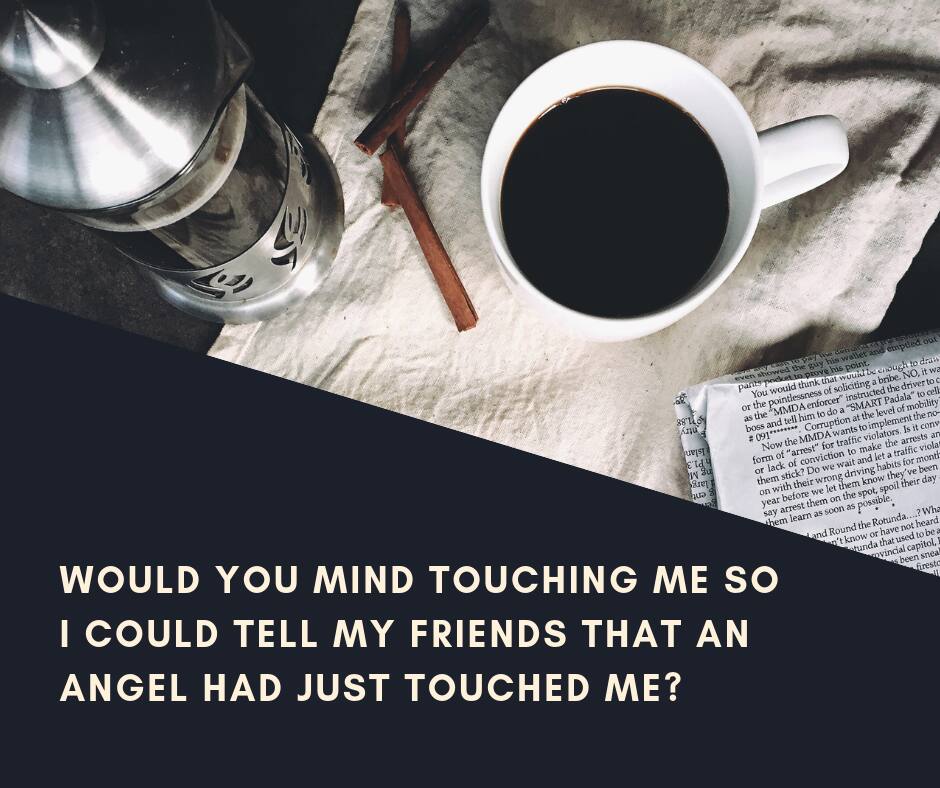 47. Prietiest! You must be a broom because the first time I saw you, you swept me off my feet.
48. Your lips look like a brush, would you mind rubbing them on mine?
49. Would you mind if I change your last name to mine?
50. Can I take a picture you so I can have something to show Santa as the gift I want for Christmas?
51. I'm a newbie in the environment, could you give me directions to your home?
52. Your name must be Coca Cola, because you are so-da-licious.
53. Can I have a pencil from you? Because I aspire to erase your past and rewrite our future.
54. So, may I know what you do for a living apart from making every man excited always and warm all over?
READ ALSO: 25 best deep love quotes for him and her
55. Even if gravity does not exist on earth, falling for you would still be an option I would gladly pick.
Funny pick up lines
Here are some good pick up lines that you can use to put a smile on anyone's face while trying to start up a discussion with them.
56. Sorry, but you owe me a bottle of drink. [Why?] Because at the sight of you, I left off mine.
57. If it were possible to rearrange the alphabet, I'd gladly put U and I together.
58. Are you a parking ticket? Because you've got fine written all over you.
59. I want to give you a kiss but there is no problem if you don't like it, just return it.
60. You look so well like my next girlfriend.
61. Would you mind seeing a picture of a beautiful person? (hold up a mirror)
62. Is your nickname Chapstick? Because you're da balm!
63. You must be new in this world because beautiful people like you do not exist in this planet.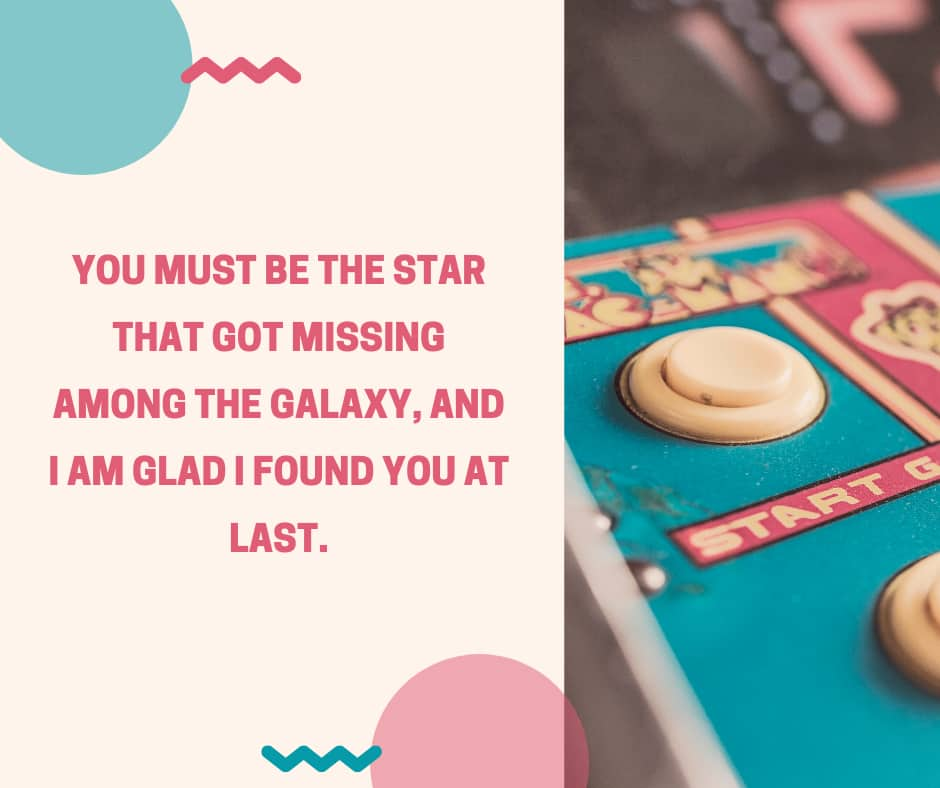 64. Where is the nearest police station? You know I am lost in your world.
65. You must be the star that got missing among the galaxy, and I am glad I found you at last.
66. I just hit my legs for falling in love with you.
67. Kiss me if I am wrong, but the stone is a living thing.
68. I just lost my way, could you show me the way to your heart?
69. Some things are just unapologetic. I think I am lost in love with you without your approval.
70. Your face looks familiar, where did we meet before now? Oh! I have met you only in my dreams.
71. On a scale of 1 to 7, I am a 6 and only need your 1 to make me perfect.
72. You must be the cure for Alzheimer's, as you are unforgettable.
73. Staring at you, I have been wondering, do your lips taste as good as they look.
74. My doctor asks me to take vitamin U to make me stay healthy.
Corny pick up lines
75. Do you produce electricity with water through the process of hydro power? Because dammmm.
76. Are you a student of science because I have my ion you.
77. If I confessed to you that you had a great body, would you hold it against me?
78. I may not be the most perfect, but I will make your world complete.
79. I am not a mathematician but I do so well with numbers. Tell you what, give me yours and you would be amazed at what I will make out of it.
80. Are you a dictionary? Cause you're adding meaning to my life.
81. Somebody call the police, because it has to be illegal to look that good!
82. If beauty were measurable, you would be unquantifiable.
83. Are you from Berlin? Because I'm Berlin get your number.
84. I lost my teddy bear, please, can I hug you for a moment.
85. Do you have the time? [Tells you the time] No, I mean the time to write down my number?
86. Please can someon call 911, because this babe just made my heart stop!
87. I bet something is wrong with my cellphone. Could you call my number to see if it's working now?
88. You must be an exceptional textbook passage, because gazing at you is the highlight of my day.
89. I know happiness starts with 'H' but I wonder how mine starts with "U".
READ ALSO: 30 best Happy Mother's Day images, quotes and messages
Cheesy pick up lines
90. I am strange in this environment. Please, would you mind granting me access to your heart?
91. Is your daddy a baker? Because you've got some nice buns!
92. Would you mind stepping away from the bar? Your presence melts all the ice!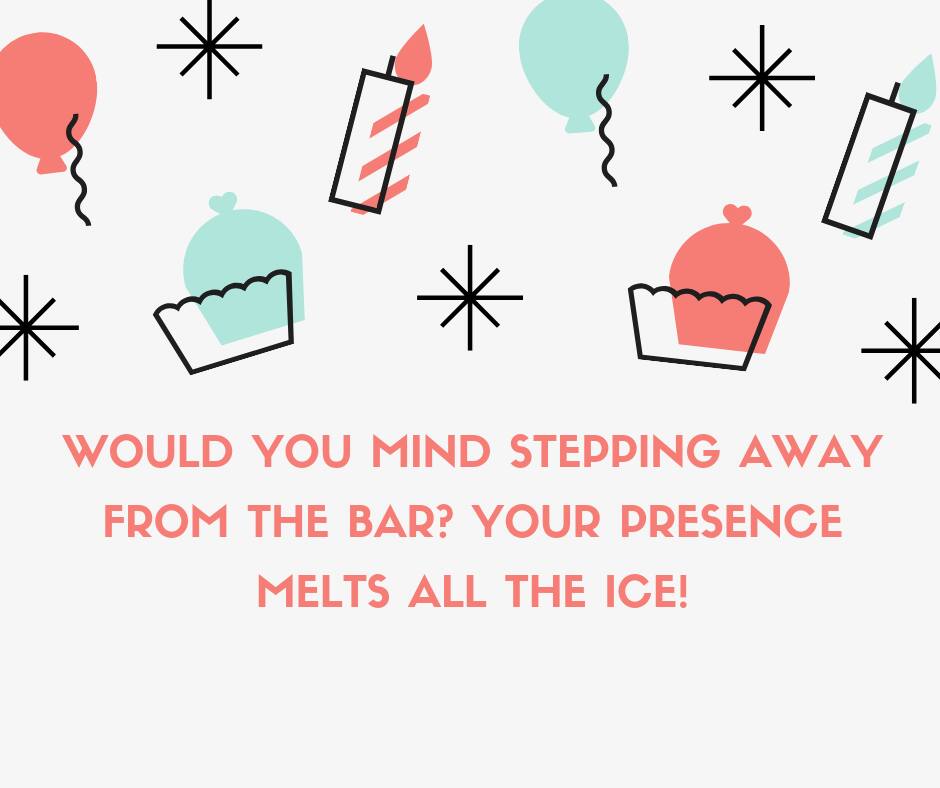 93. If a star fall for every time I remember you, the sky would be empty.
94. Could you tell me what it feels like to be the most beautiful girl in the room?
95. Many fishes are in the sea, no doubt, but you are the only one that caught my eyes.
96. How come you are not on top of a Christmas tree? I thought that's where angels belonged.
97. Does your father sell gold? Because you glitter!
98. If I were to be receiving a cent for every time I see someone who is as beautiful as you are, I would have five dollars.
99. Are you from hell? How come you are looking this hot.
100. Excuse me, I just noticed that you noticed me and I just wanted to give you notice that I noticed you too.
Pick up lines for girls
As a guy, your ability to get a girl's attention is very important. But how do you go about that so that while you are tying to get the attention, she also feels very important in the process? Here are some nice pickup lines that you can use to tickle her emotions in the process.
101. I am not a forecaster but I see a future that I don't want to miss in the two of us.
102. If I were a stop light, I would turn red at the sight of you always so that I can watch you a little longer.
103. Is your father a sculptor? I wonder how you got such a finely-carved body.
104. I must be talking with the devil, because you are as hot as hell.
105. You must be a cake because you smell and are hot like you are just from the oven.
106. Is your dad an artist? Because you are masterpiece.
107. Hi, I'm Mr. Right. Someone told me you have been looking for me.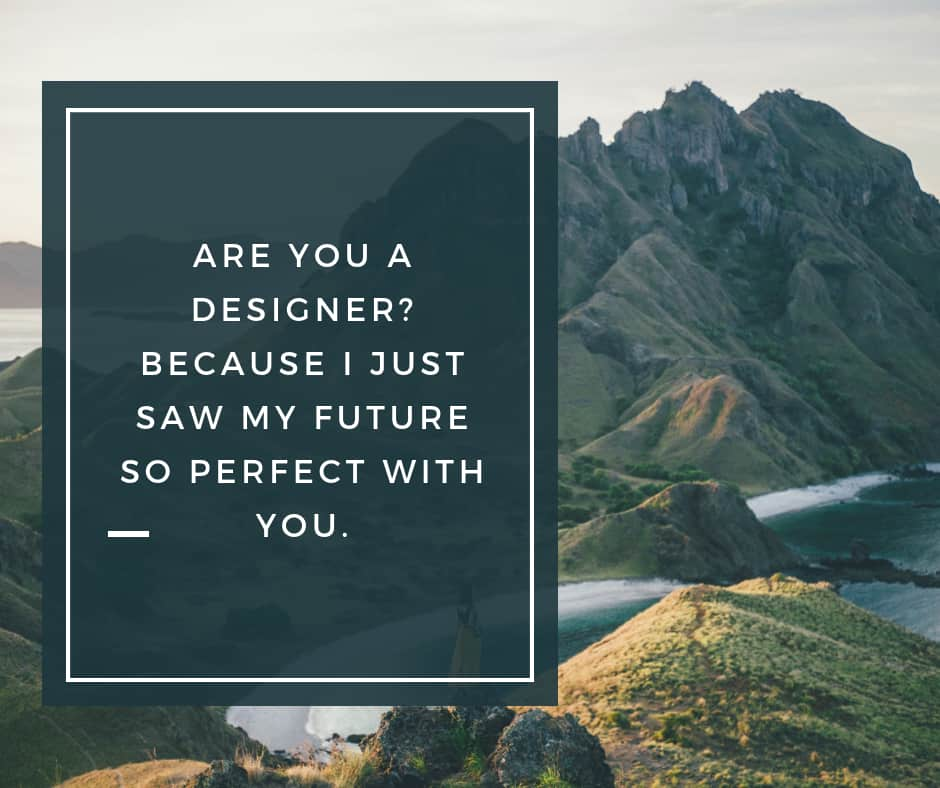 108. Are you a designer? Because I just saw my future so perfect with you.
109. Are you a handkerchief? Because you just wiped my tears and gave me some hope.
110. Hey babe, my life is money and I want to spend it all with you.
111. Do you wonder why everywhere else is dark and here is light? That is because all of the light is on you shining.
112. Are you a cleaner? Because you just erased my past pains.
113. My friends call me (your name), but you can call me tonight.
114. Are you a magnet? I wonder how my heart just got so attracted and attached to you.
115. Let me show you the most beautiful girl I have ever seen in the world (show phone with front camera on).
116. Hey, you are pretty and I am handsome. Together we would be pretty handsome.
117. Life only gets better hanging out with you.
118. Did the sun just shine? Because your smile brought brightness to everywhere.
119. You don't need any other door to open to you right? At least, the door to my heart is flung open to you.
120. I must be in a museum, because you are a work of art with so much cuteness.
Based on what has been shared above, whether you need a creative way to introduce yourself, engage someone in a discussion, or you want to be more elaborate in your attempt to flatter the other person, these best pick up lines will help you accomplish your aim. Therefore, feel free to use them at any time.
READ ALSO: Best sweet and funny love memes 2019
Source: Briefly News