Who is Jagmeet Singh's wife, Gurkiran Kaur Sidhu? The untold story
Jagmeet Singh's wife, Gurkiran Kaur Sidhu, has had to overcome many obstacles. She married the first man from a minority group to hold a permanent leadership position in a political party. Jagmeet was also the first Western legislator to be denied into India and has been kicked out of the Parliament House before. With the good comes the bad, and in this post, find out the ups and downs of the life of Jagmeet Singh and his wife, Gurkiran Kaur Sidhu.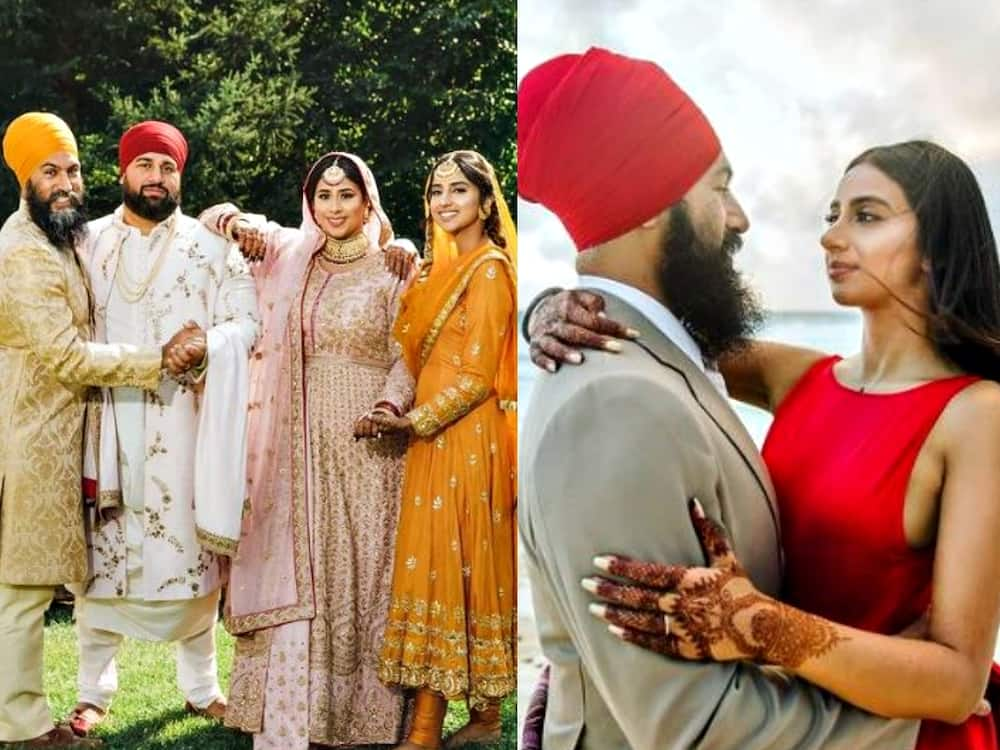 Can you imagine marrying someone who is the first visible minority to be elected to head a major federal political party in Canada? This gorgeous and courageous woman did that! Together, the couple supports increasing the minimum wage to $15 per hour, with free tuition. They also want to cancel $20,000 of student debt per individual.
Gurkiran Kaur Sidhu profile summary
Full name: Gurkiran Kaur Sidhu
Date of birth: April 6, 1990
Gurkiran Kaur Sidhu age: 31 years as of 2021
Gurkiran Kaur Sidhu nationality: Indian
Occupation: Fashion designer, entrepreneur, activist
Gurkiran Kaur Sidhu Instagram: @gurkirankaur
Fun fact: She can speak English, French, and Punjabi
Gurkiran Kaur Sidhu siblings: Anupreet Kaur Sidhu
Biography
Sidhu was born on April 6, 1990, in India. She is a fashion designer and co-founder of Jangiiro, a Punjabi clothing line. Her sister, Anupreet, is also a fashion designer, and together the sisters run and manage Jangiiro. Not much is known about Gurkiran Kaur Sidhu's parents, but her mother's name is Raminder Sidhu. There is a family photo posted on Anupreet's IG in March 2019, and it is below.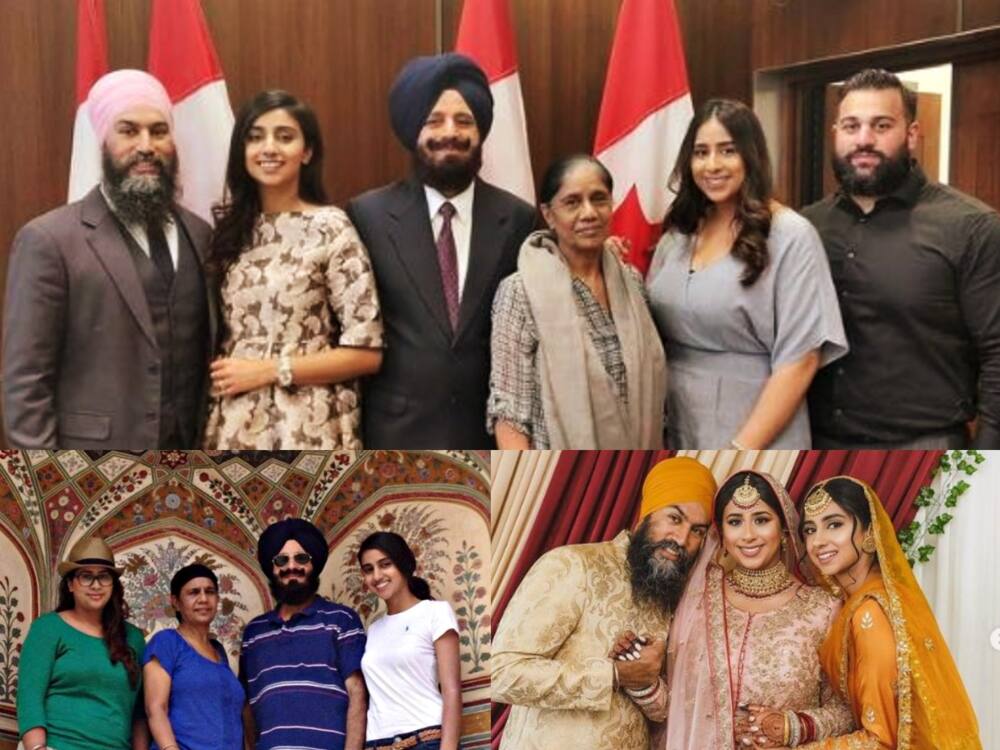 Gurkiran is best known for being the wife of Jagmeet Singh, a Canadian social democrat. He proposed to her in front of friends, family, and media members at the vegetarian restaurant where they had their first date.
Jagmeet Singh's wife age difference
Being an Indian born in 1990 and raised in Canada, she comes from an Indian ethnic background. Her husband is of Punjabi origin and an Indo-Canadian born in 1979. So exactly how old is Gurkiran Kaur Sidhu? And how old is Jagmeet? As of 2021, she is 31, and he is 42 years old. That makes their age difference eleven years.
Gurkiran Kaur Sidhu's wedding
Sidhu is a self-described humanitarian and entrepreneur. She is also a fashion designer, and she designed her wedding attire. The great Indian wedding took place on 22 February 2018. By looking at Gurkiran Kaur Sidhu's Instagram, we can see it was a glorious event.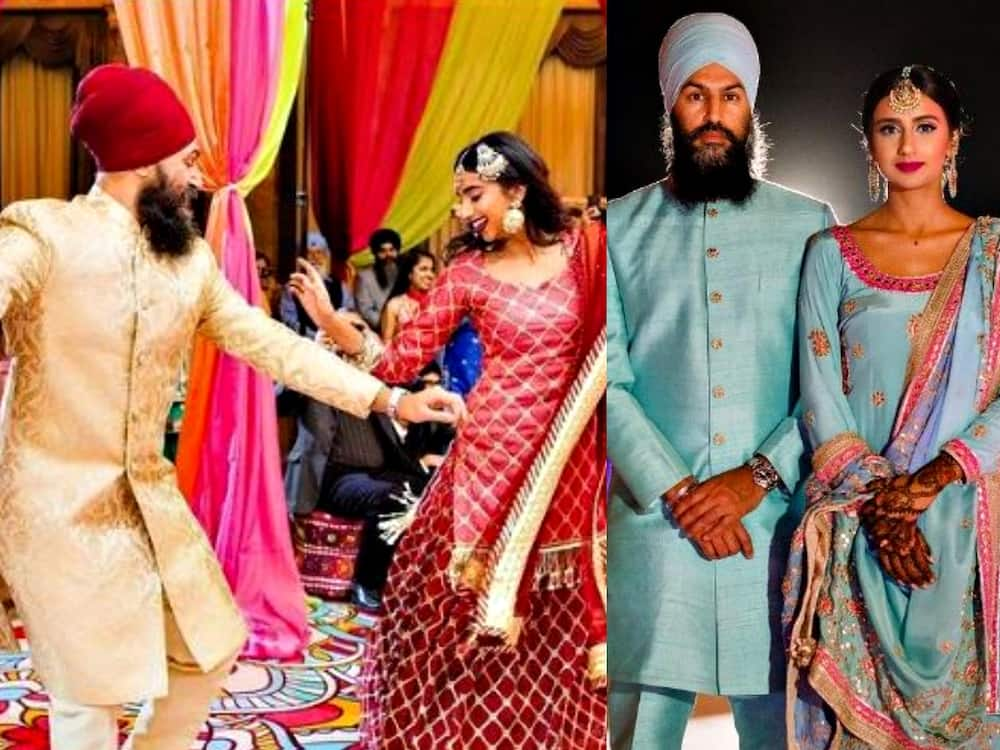 The lovely married couple owns designer bicycles and are avid cyclists. Based on the Instagram of Jagmeet Singh's wife Instagram, the couple has an active lifestyle. They have no children that we know of, and the couple resides in Burnaby, British Columbia, Canada.
As per Jagmeet Singh and his wife's plans, they have some ideas regarding Covid recovery plans. They will be introducing a motion in the House of Commons to build a recovery plan that puts families first. As stated on Jagmeet Singh Instagram in November 2020:
Canadians are rightly worried about the pandemic and who will pay for the recovery. While families have struggled, the super rich and biggest corporations have made billions off the crisis. This is not an accident. The system designed by Justin Trudeau's Liberals does not work for people.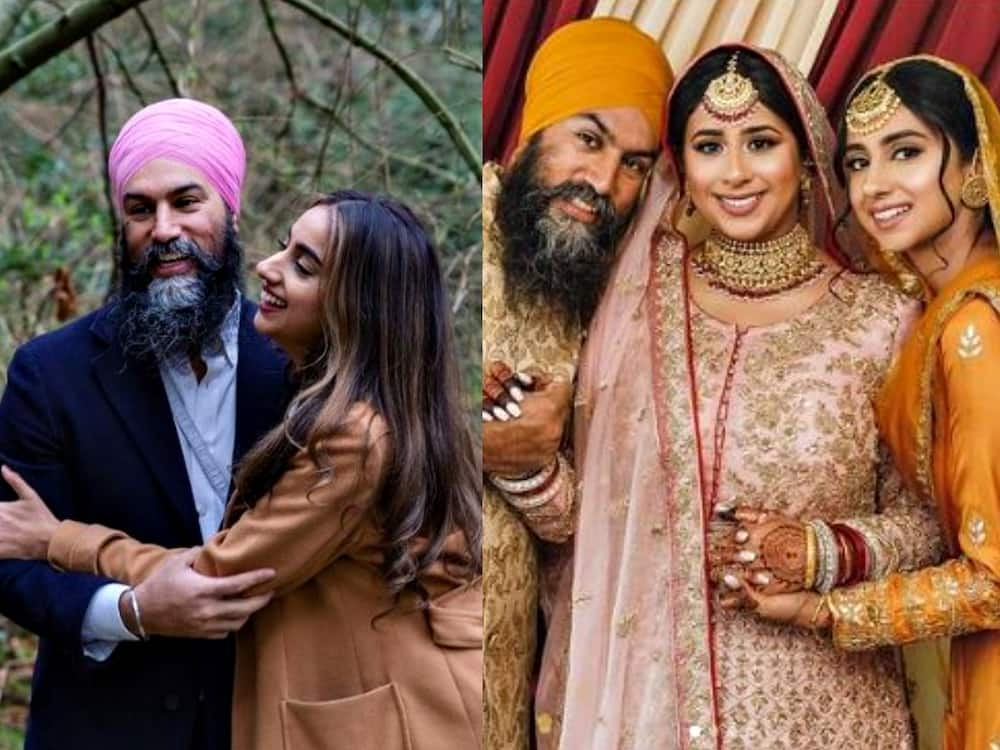 In 2021, are you even married if you are not bragging about your spouse on social media? Jagmeet Singh's wife, Gurkiran Kaur Sidhu, is active on her Instagram and keeps fans updated with their adventures. They are a newly married couple and enjoy living the rich and famous life in Canada.
READ ALSO: Eduardo Tamayo age, relationship status, career, pics, profile
Briefly.co.za published an article about Eduardo Tamayo. At the age of 21 and when she first entered office in 2002, Tulsi Gabbard married her first husband, Eduardo Tamayo. Tulsi is a self-proclaimed 'hawk' on terrorism, an influential American politician, and a US Army Major.
After four years of marriage, they parted ways when Tulsi returned from the Iraqi war. Read more about Eduardo Tamayo and Tulsi's comments on what transpired during their divorce.
Source: Briefly News