30 rest in peace quotes, messages and sayings
If certain events in our lives such as death can be controlled, we would have used our influence and power to stop the deaths of certain important people in our lives. However, while we cannot do so, there are some rest in peace quotes that we can use to honour them and appreciate their impacts in our lives while they were still with us. Therefore, whether you need a quote to appreciate your dad, friend or any other person that is very dear to you or you need how to compose one, the following quotes will help you so much.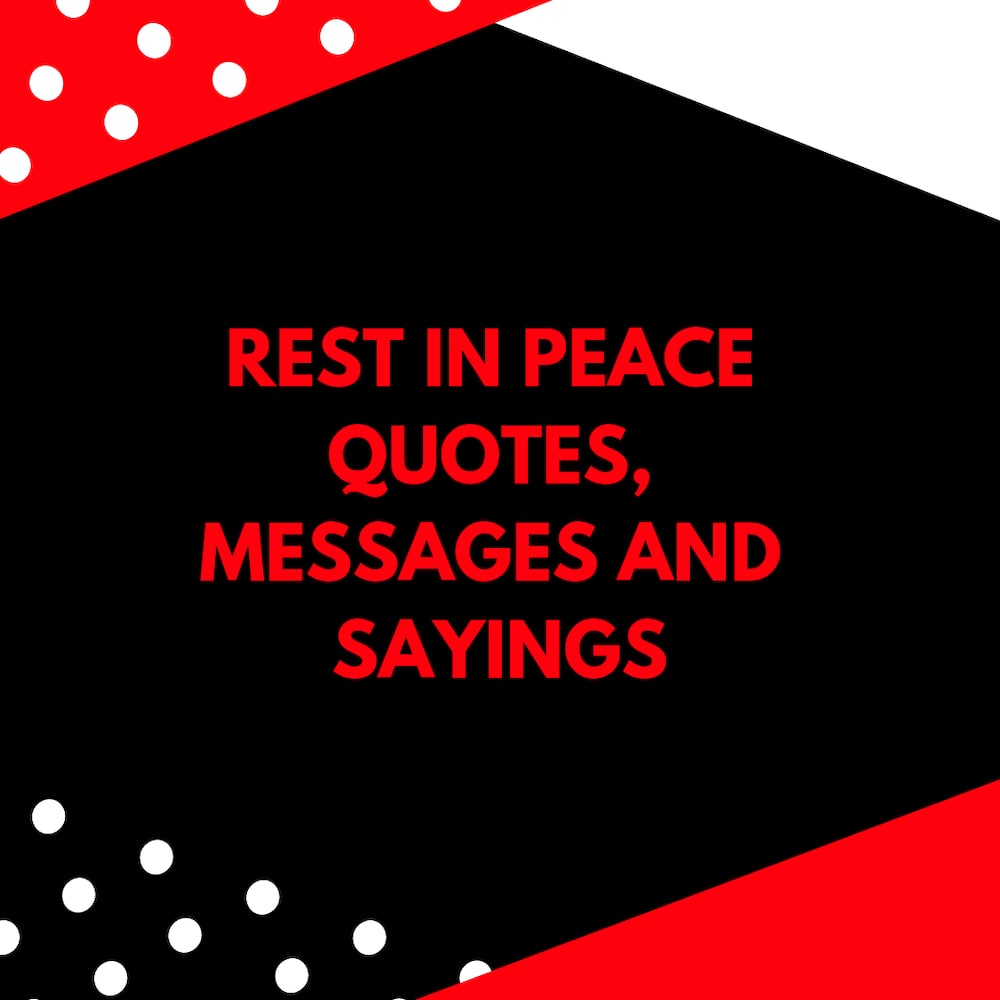 If you are thinking of what to say in a condolence message, what you can do is to recognise the impact of that person in your life and also express how much his or her demise will cause you. More so, you can share some of the good old times that both of you have had together while you also look forward to when you would meet again to part no more. The following are beautiful quotes that you can use while expressing your feelings about the death of anyone who is dear to you.
Rest in peace quotes for dad
For most children, their father is their hero; the man that boosts their confidence and plays important roles in their lives. You can show your gratitude for everything your father had done for you while he was still alive. The following are good-enough quotes that you can use to express your feeling about your dead dad.
READ ALSO: Steve Biko, 72 years after his birth, remembering our history-makers
My hero is gone! Every beam of joy suddenly turned into shadows of darkness when you left me. How do I cope with this heavy loss and big vacuum that you have left behind? Dear daddy, while you rest in the bosom of the Almighty, rest assured that every passing day, I will miss you and forever, you will be my hero. Rest in peace dear father.
How I wish I could turn back the time or stop this horrible death from coming to take you so early. You and I have sat down while you shared the beautiful plans that you have for me, but how possible could those things be now that you are gone? Even if I ever get to actualise them, where are you to cheer me on and felicitate with me? But no matter how much I wish, nothing can bring you back again. Besides, I know we shall see again on the last day. Sleep on dad.
I am what I am today because of the lessons of life that you taught me. I remember those days when you would sit me down on the couch while you narrate your life experiences to me because you never wanted me to face the ordeals that you went through. However, now that you are gone, as I have always promised you while you were alive, I will make you proud so that from the world beyond, you will smile at me.
You were a man full of inspiration. Even when I felt like giving up, your words of consolation served to quench my thirsty soul and encouraged me to still push further. Now that you are gone, I wonder who would be there to continue from where you stopped. Dad, I am forever grateful to you for all that you had done for me. I love you and will always do. Sleep on.
It is true that no man ever gets to the top except with the help of, at least, someone in his life. Your contributions towards my fulfillment in life will never go unrecognised. Wherever you are, you will always be proud that you gave birth to me. Even as you are up there, I am sure that you have found rest from the troubles of this world and that your creator is happy for the lives that you impacted while on earth.
Our backbone is broken; the most important person in our lives is gone. How we wish that death could be bribed so that it could leave those dear to us alone, we would have sold all to spare your life, dad, from being taken. Well, all hope may seem to be lost, but we promise never to disappoint you; we will carry on the legacy that you have left behind for us. Sleep on dad and always remember that we will miss you.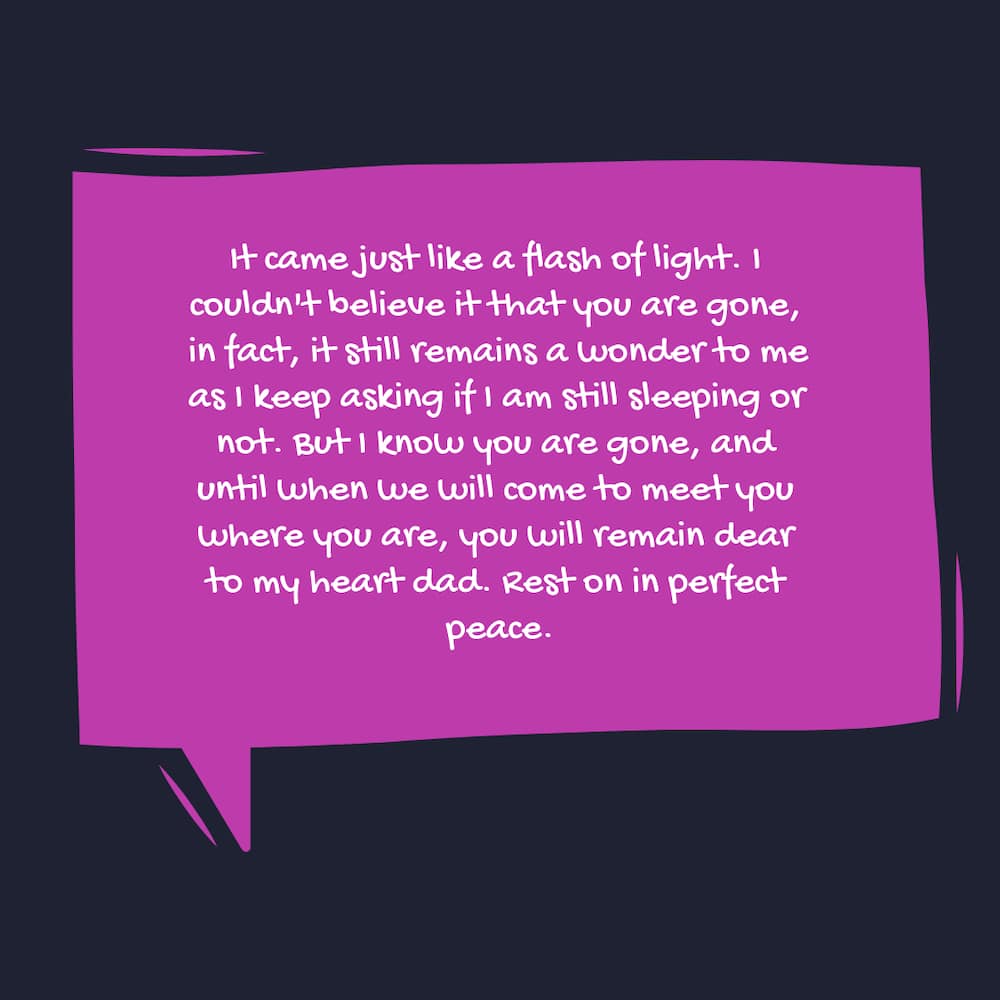 It came just like a flash of light. I couldn't believe it that you are gone, in fact, it still remains a wonder to me as I keep asking if I am still sleeping or not. But I know you are gone, and until when we will come to meet you where you are, you will remain dear to my heart dad. Rest on in perfect peace.
RIP quotes for grandma
Especially for grandmothers who are so nice to their grandchildren, when they die, those grandchildren tend to miss them so much because of the aged roles that the grandmothers play in their lives. So, if you had just lost your grandmother, you will find these quotes so useful to express the grief in your heart towards her demise.
Grandma, we made all effort to just deliver you from the grips of death, but we knew that it was already time for you to leave this world of sin and struggle and to be with your Maker in the world beyond. Every day of our lives, you will always be remembered for your good works, the words of encouragement and for everything that you represented to us while you were with us. We miss you so much.
I remember how all of us would gather around the table waiting to listen to your old fables when we come for holidays. Unfortunately, you are gone and there is nobody to tell us those sweet old stories again. Grandma, we miss you and could not just hold back our tears. Until the close of the day when we would meet again, RIP.
I have come to believe that death is a common currency that every human will spend some day. If living forever were to be based on the good things we do on earth, grandma, I am sure you would still be living until now. Now that you are gone, the vacuum that you left will be much-felt. Rest in peace dear grandma.
We hope this list of rests in peace quotes help you to express what you feel in this hard moment. Remember something, we only live once, try to be happy the way you are and your soul will be in peace forever. - Anonymous
READ ALSO: 25 best romantic love pictures with quotes and messages
I know for certain that we never lose the people we love, even to death. They continue to participate in every act, thought and decision we make. Their love leaves an indelible imprint in our memories. We find comfort in knowing that our lives have been enriched by having shared their love. - Leo Buscaglia
The news of your death was a great shock to me. Even though I knew that someday you would depart from this sinful world to be with your creator and grandpa, I never wanted it to be this early. What else can I do or say? I will forever miss you. Rest in perfect peace grandma until when we shall meet again to part no more.
Rest in peace quotes for brother
Our days on earth are short and while no one prays to die young or someone dear to him or her to go untimely, we are all hopeful for fulfilled lives while we have this breath. In case you lost a dear brother and you are thinking of how best to compose your consolation message, here are a few samples that you can make do with. You can also share any of them to express how deeply-grieved you are for his sudden departure as the case may be.
It is certain that someday, we shall all leave this sinful world. However, when the time will be is what we do not know. Now, that you are gone, we know that someday shall catch up with us and by then, we shall all meet to part no more. We just want you to know that those of us you left behind will always feel the pain that your demise causes us. Sleep on brother until eternity.
We have just a life to live and at the close of the day, each one of us shall return to where we all came from. Since you are privileged to leave before us, we know that it is for your good although it may not be possible to explain why it came so early. You are forever gone from this world of sin to a place of eternal rest, and for this cause, we say, good night till we meet again.
He died that day because his body had served its purpose. His soul had done what it came to do, learned what it came to learn, and then was free to leave. - Garth Stein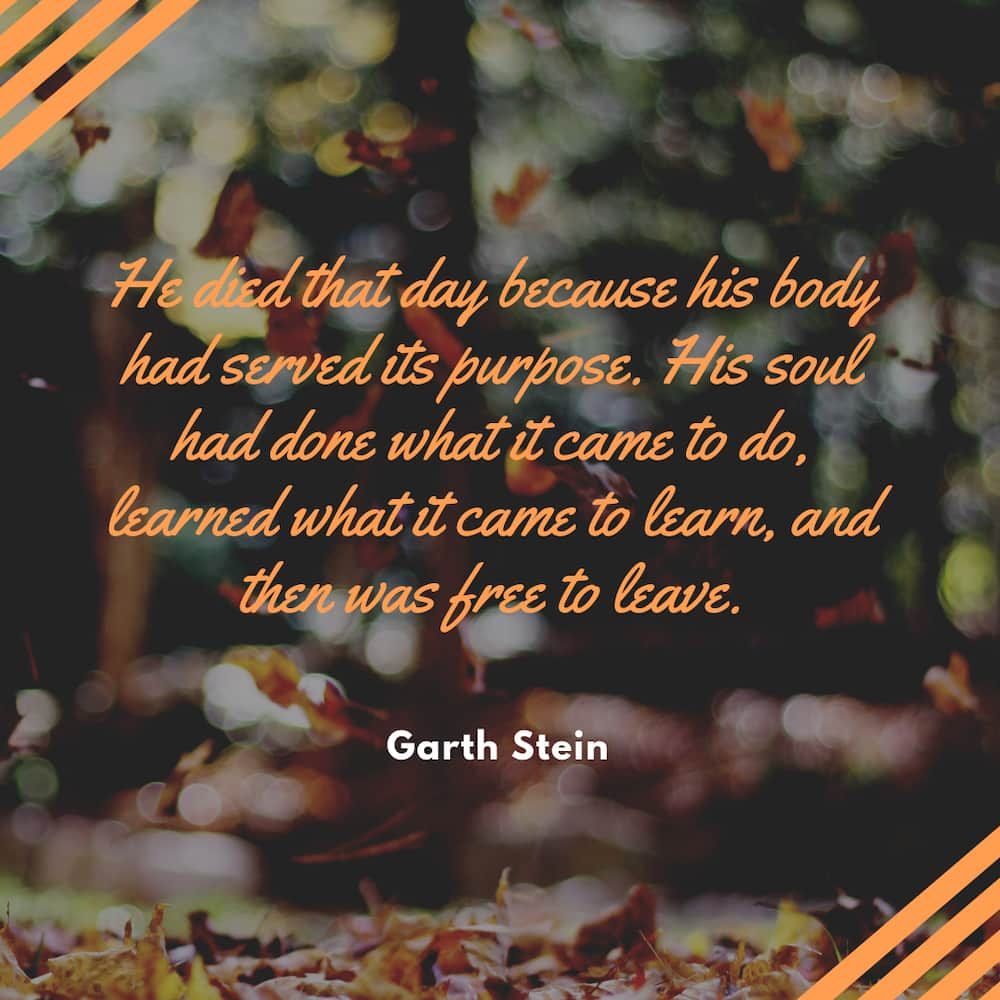 I know for certain that we never lose the people we love, even to death. They continue to participate in every act, thought and decision we make. Their love leaves an indelible imprint in our memories. We find comfort in knowing that our lives have been enriched by having shared their love. - Leo Buscaglia
Death is something inevitable. When a man has done what he considers to be his duty to his people and his country, he can rest in peace. I believe I have made that effort and that is, therefore, why I will sleep for the eternity. - Nelson Mandela
We say that the hour of death cannot be forecast, but when we say this, we imagine that hour as placed in an obscure and distant future. It never occurs to us that it has any connection with the day already begun or that death could arrive this same afternoon, this afternoon which is so certain and which has every hour filled in advance. - Marcel Proust
Short RIP quotes for friends
To express your condolence over a dear friend of yours, you can think of the unique roles that he or she played in your life and use that as the basis for your write-up. While it does not have to be so long, ensure that it is from your heart and it would be well-appreciated by whosoever receives it. Here are short messages that you can share when you have just lost a friend that you hold in high esteem.
Death is not the extinction of life but a passage into another world. You have left us in this world for a world of no return. We will miss you friend.
Your death is rather chaotic instead of sweet because you left us so soon. But our consolation is in the fact that you have gone to rest in the world beyond. Good night.
We are so glad friend that you have left the struggles and fight for survival that characterisees this world for a place of rest. You will forever remain in our memories.
I can't hold the tears back. It wasn't fair that your life had to end. I'll always keep you in my heart. Rest in peace my friend. - Jay Jay
Today remains a day to be much remembered for us because an icon and friend of inestimable value is gone. Your place in our midst will always be felt.
While there are certain events that can be controlled, there are others that are beyond human's control. Your demise is one of such, and I am so much pained that you had to leave me early. I will miss you friend.
READ ALSO: Cute happy Valentines Day quotes and messages 2019
Rest in peace images
While you may not be able to express yourself because of the shock of the death of someone who is so dear to you, you can do well by sharing some rest in peace images to convey how grieved you are. Check out these few images that can be shared on the death of anyone who matters so much to you. They also contain some messages that will perfectly convey your feelings.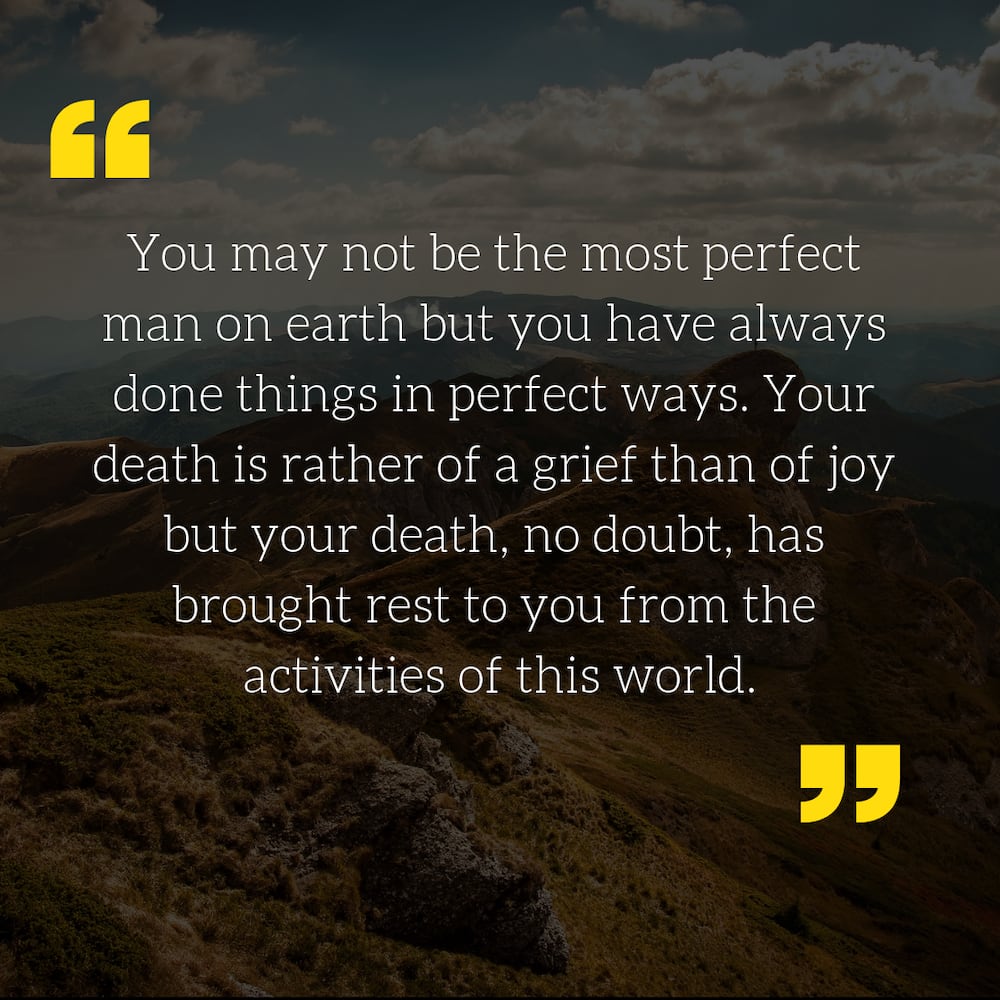 If you don't send the above still, here is another image that you will find right-in-time to express your grief.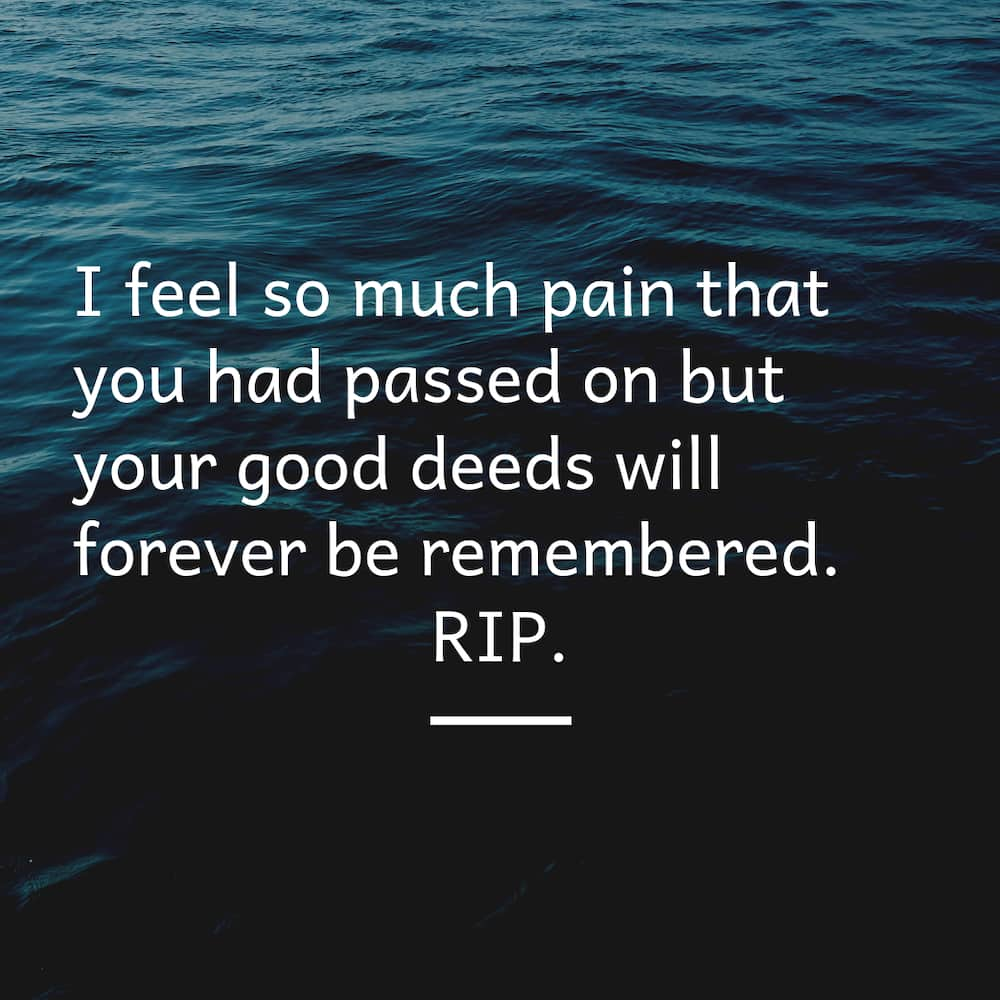 The rest in peace quotes that have been shared so far are worth using to express how much you will miss that important person to you who had just died. Depending on who the person is, there is, at least, a quote that fits into the situation. Hope you find them all useful.
READ ALSO: Remembering Chris Hani – unapologetic about land and education
Source: Briefly News