Best romantic love messages for him (with pictures)
When it comes to writing love messages for him, it is assumed that ladies would have an easy time. While this is in most cases true, it is not always the case. A woman can get stuck because she has no way of putting her feelings on paper in a way that will truly capture her heart's situation. Have you found yourself in a position where you are asking, how do you write a love message? If this has happened to you at one point in time, then you know too well that this is a feeling that is not easy to express.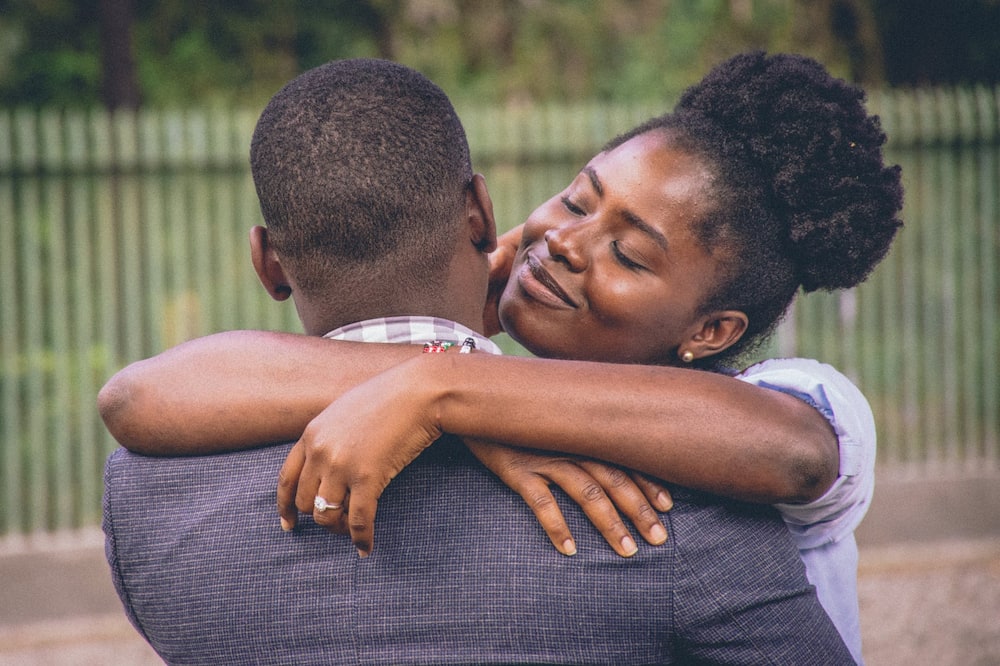 Women have wondered and asked questions such as how can I seduce him with words? It is the desire of every woman to be the only one her man thinks about when he is picturing a perfect woman. This has seen a lot of women coming up with interesting ways to keep their relationships exciting. Poems have been written and messages drafted to make sure that the man knows his position in her life. So, how do you express your love? If you are still struggling with this question, it is high time you considered sending cute text messages as an effective expression of your affection. The following examples will show you how.
Most touching love messages
The secret to a great romantic message is its sincerity. If you can write about how you truly feel then you can be sure that your man will see this very easily. Do not mask your true feelings with words. It is the rawness of the message that captures the heart.
I did not understand what it meant to live for someone else, at least not until I met you. I remember I ignored you the first time, but there was this thing about you that could not just go away. From that time, I have loved you and will always do so for the rest of my life. You changed my life, and for that, I will always be grateful.
No one told me that men hold so much power over their women. Meeting you was an experience like no other. I knew you as a calm and collected guy who runs the show without even lifting a finger. You rule my world, and I have no complaints. Only you could tame the dragon in me, and for that, I will always have a special spot for you in my heart.
I will give it to you for your patience. You found a broken and depressed woman who had no direction. I was hurt and bitter, yet you saw beyond my insecurities and persevered even when I was nothing but a pain in your flesh. You believed in me and pushed me to realize my full potential. With care and love, you nurtured me into the star that I am today. Indeed, you are my saving grace, and I will never forget how you taught me how to feel and believe in humanity again. You will forever be in my heart.
I miss you so much the moment you step out of the door. You have become such a big part of my world that I cannot express just how much you make my world move. I long to be near you every step of my life. You are not just a lover and husband to me, but the greatest friend I could ever ask for. Thank you for always being there for me.
I have seen so many men before, but none quite captured my heart as you did. There is something about you that goes beyond looks and the physical. The way you talk calms my heart, and the mere sight of you makes my heart race. Every time I am upset, your smile calms me down. You have a magical way of making me find reason in my chaos not forgetting your touch that melts away all my anxieties and fatigue. I will forever keep you in my heart.
I was a woman without direction when I met you. I lived for the moment and hardly had a plan. All this changed when I met the most romantic and focused man. You have taught me that enjoying life does not mean throwing all care in the wind. For the woman that I have become, and the future one I will grow into, you can be sure that all my love belongs to you.
READ ALSO: Best short love poems for her from him
Deep love messages for him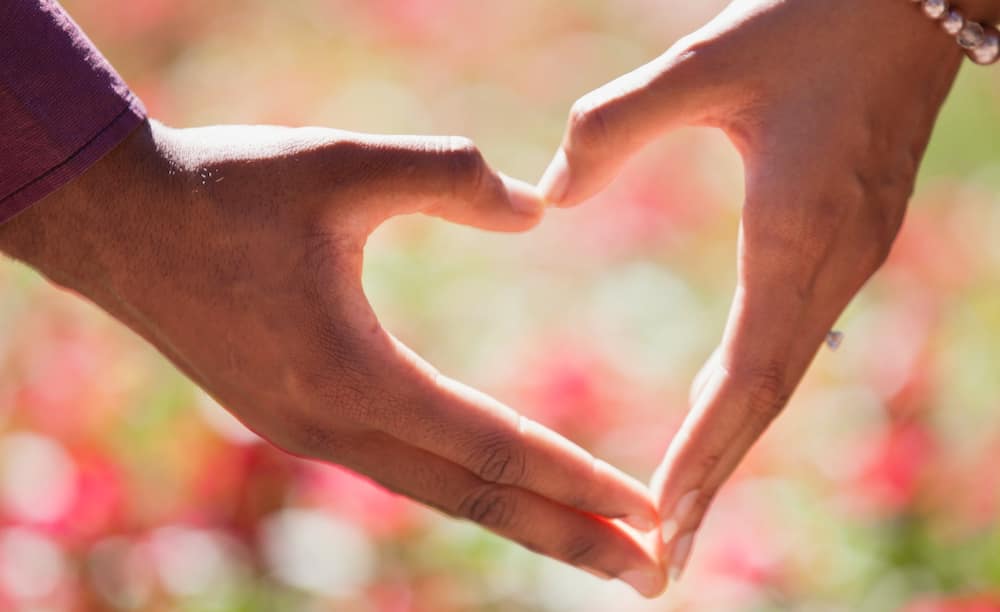 Writing correct emotional love messages for boyfriend can change how you relate with each other. Make sure that you tell him how you feel just as you would have done if you were talking to him. It is even more important if you are away from each other.
The simple things you do are the most incredible ones in my life since you have the remedy to all my issues. No one gets me as you do and for this I am grateful.
It is true that if you wish for something really hard, then it comes to pass. I have proof because I am with the best man in the whole world and that is you honey.
Only God knows how much I prayed for a man like you. It seemed silly then until everything began falling in place. I cannot thank God enough for the blessing that you are to me, my champion.
It is true what they say that choices have consequences. I love every bit of the consequence of my choice to be with you. It has been pure bliss even when times were tough. There is no one else I would rather do this life with.
One thing is for sure; life is simple if you focus. You are the man that has shown me through his love that all we need to do is concentrate on the things that matter and this is love. Thank you for such a life changing experience I continue to share with you every day.
Long love messages for him
Sometimes you need to pour your heart out. This may require more than just a few lines to do. Do not hesitate, especially if you are doing a special message on his birthday or anniversary. Here are great examples to model on.
If I was to describe what a perfect life is, then my answer would be quick and definite, it is a life with you. You are the most charming, considerate and kind man on earth. I can prove this by the many times I have seen you sacrifice for others. How you concern yourself with the plight of those who need help is something I am still trying to wrap my head around. It is one of the many things that will forever keep me attracted to you because I know you will always love and care for me.
Life is so much easier to handle because I have that one man I can always count on. There is nothing I have not seen you handle. I am tempted sometimes to think that you are a superhuman of sorts. You handle all our family issues with such ease that I am always left wondering what I would have done without you in my life. You are my fix-it guy. You double up as my comforter when I need a shoulder to lean on, not forgetting your essential role as my cuddle buddy. Getting wrapped in your huge masculine arms is the best thing that happens to me every day. I love you my munchkin.
I sometimes think that we do not appreciate you enough. You are a great daddy, a wonderful partner and the greatest lover alive. The fact that you do not make a fuss when we forget to acknowledge this is what makes it even sweeter. For you, these things come out naturally and so willingly and not just as an act of duty. You are such a good man that I can never find the right words to describe you. I wish you could see what my heart says and know that even as I shed tears thinking of you, it is with the greatest amount of love. You are our world, my king.
At first, I did not understand why everyone said you were a great guy. All I saw was some weird random dude that wore a serious face, definitely not someone I would hang out with. Little did I know that you were to become the centre of my world. You capture my heart in the strangest of ways. You have a subtle way of getting my attention and keeping it. With you, life is a constant adventure that I would not picture any other way. Thank you for being my macho weird man. Forever in my heart.
I have so many reasons to love you but my all time favourite is the fact that you are a mystery that I will never figure out. With all the years we have been together, you always have a way of surprising me. The fact that I cannot tell what you will do next makes our life together very exciting. In all my time on earth, I have seen no other man outsmart you. Your sense of humour is one that I am forever grateful for. You have a way of making me laugh at the silliest things in life even when all I want to do is cry. I hope when the time comes, I get to leave this world before you because the agony of living without would be impossible for me to bear. You are my greatest love.
Love text messages for him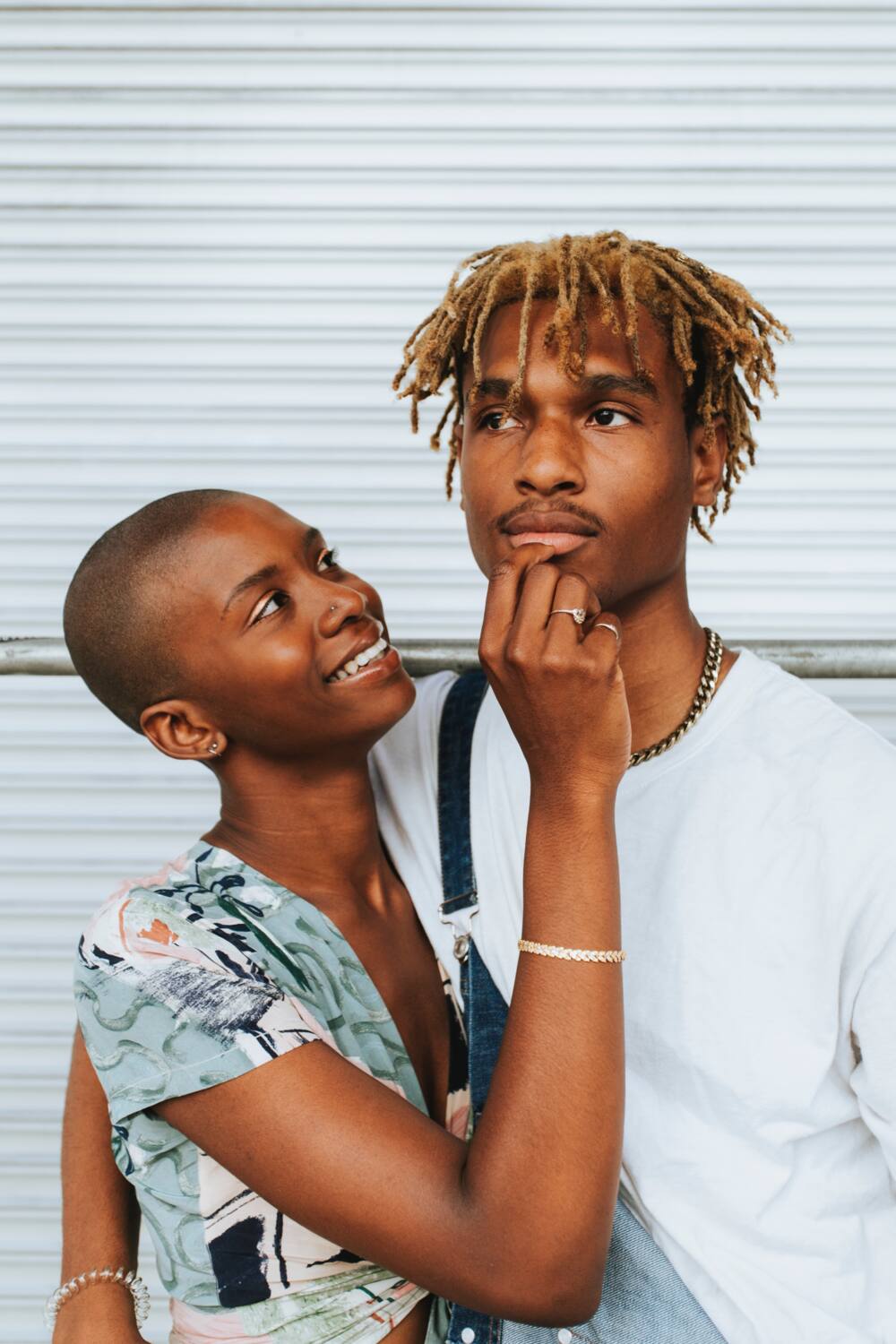 It is always a good idea to send your man a sweet reminder of yourself during the day. You can text him just before he settles down at the office in the morning, over lunch hour break, or in the evening before the two of you meet at home. Keeping the texts short makes it more exciting.
Hey honey, blowing you kisses from over here. Do not keep late; I am wearing your favourite. Wink!
I am already missing your warm embrace this morning. You are like a drug that gets me high, and I can never get enough of you. Great day ahead my love.
Its lunch time sweetheart. I hope as you munch something you are thinking about how I will devour you tonight. Cannot wait to see you later in the day.
My mind is unsettled just imagining how dashing you are today. Keep those ladies off you; you are mine alone.
Loving you is the most natural thing I have ever had to do. Do you know why? Because you make everything fall into place so perfectly. Off to work honey, enjoy your breakfast and think of me. Kisses.
I can write a book or two about the things you make me feel and want to do but time will not let me. Let me start with the first page. Enjoy the kisses and imagine what is to come. Good morning love.
I wish my nights were longer so I could spend more time in your arms. I treasure every moment we spend together.
You know I would give anything to be stranded with you on an unknown island because I can never get enough of you. You are my world.
I stopped believing in the word impossible for I live with a man who defied everything that the word stands for. I have learnt that love is the key to bringing down all impossibilities.
Guess what I am doing now love? I a, thinking of you. Have a fantastic afternoon.
You do not have to strain so much when writing the best love messages for him. The secret is to let your heart guide you. With the right motivation, you will discover that all you need to do is to pour your heart out to him. Any sane man will know that a woman truly loves him through her words.
READ ALSO:
30 best true love quotes and sayings
Best goodnight my love messages, wishes and quotes
Best cute love quotes for him and her
Source: Briefly News