40 cute thinking of you quotes with images
Love is a special feeling that comes naturally, yet hard to express entirely at times. Even so, it is a common experience that love in itself triggers deep thoughts concerning the people that we cherish deep down in our hearts. Lovers agree to the fact that it is almost impossible to cast our thoughts away from the people we care for, and sharing such intimate thoughts through appropriate quotes is an excellent way to strengthen relationships and nurture our love. Here are some of the best thinking of you quotes that will undoubtedly cheer up your partner.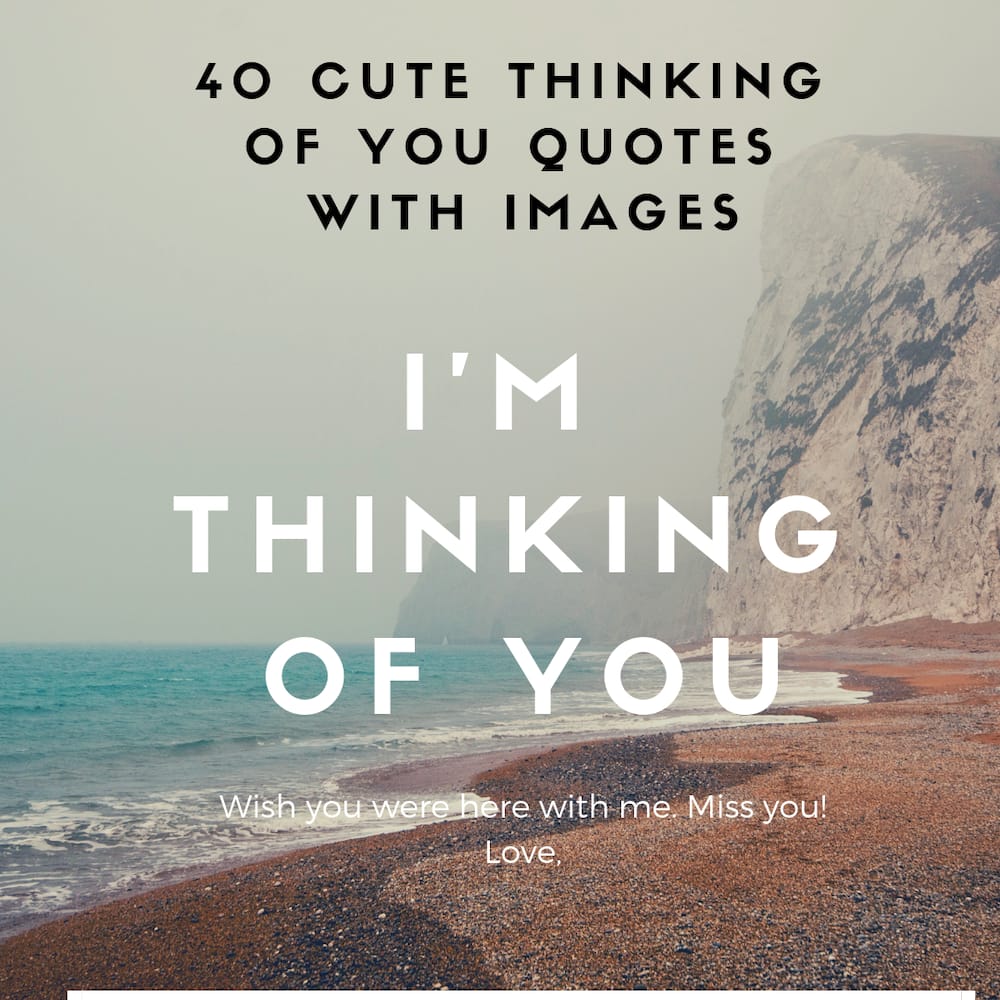 Regardless of our busy schedule, it is hard to completely stop reflecting on the person you truly love. For this reason, we have compiled a list of quotes to let someone know you are thinking of them to help you share those frequent and hilarious thoughts in a fun way. These words will not only inform your lover concerning how much you think about them while you are away but also share your affection in the process. Have fun as you go through each quote and share the love ingrained in them.
READ ALSO: Best romantic love messages for her(with pictures)
Thinking of you quotes for him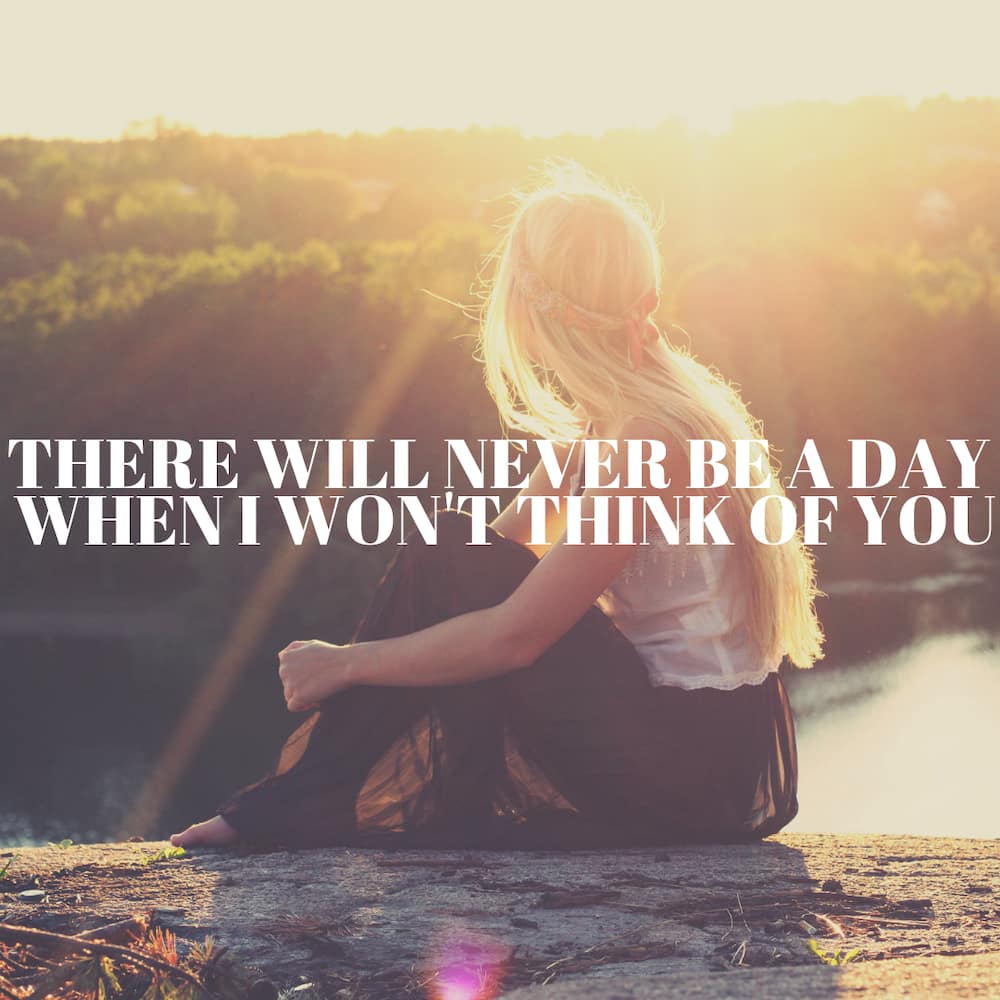 Reassuring your boyfriend or husband how much and how often you think of them is a perfect way of keeping your affection ablaze. Far much important is staying madly in love with him such that these quotes can shine even brighter and warm his heart in readiness for you. There are several costly ways of demonstrating your love for him, but sharing how you genuinely feel about him is the simplest of all yet the most effective.
You see your today in my tomorrow, I see you every moment even when we are apart. You are my happily ever after.
Even if we spend the whole day together, I will still miss you the second you leave. You are always in my thoughts.
If only you could see how my face lightens up when I see your name on my phone, you will understand how much I love you.
During those sleepless nights, I stare at the empty side of my bed and think of what I will tell you if you were next to me. Then I happily fall asleep.
Thinking of you made me smile, and for the first time in a very long time, the butterflies fluttered. I still feel the same every time I think of you.
Here are some thinking of you quotes for him images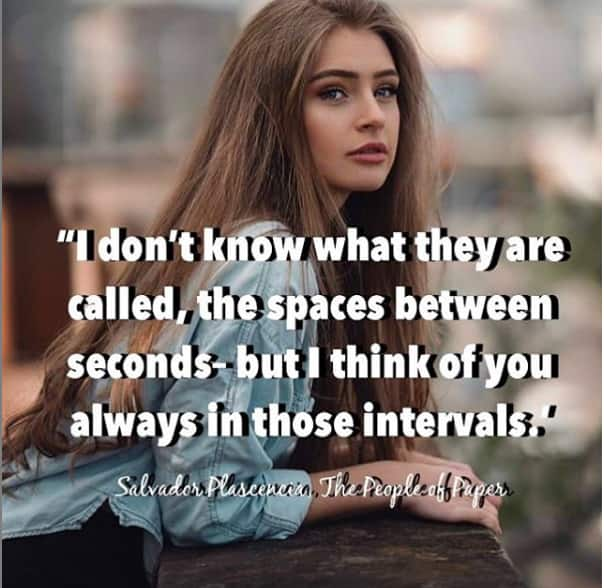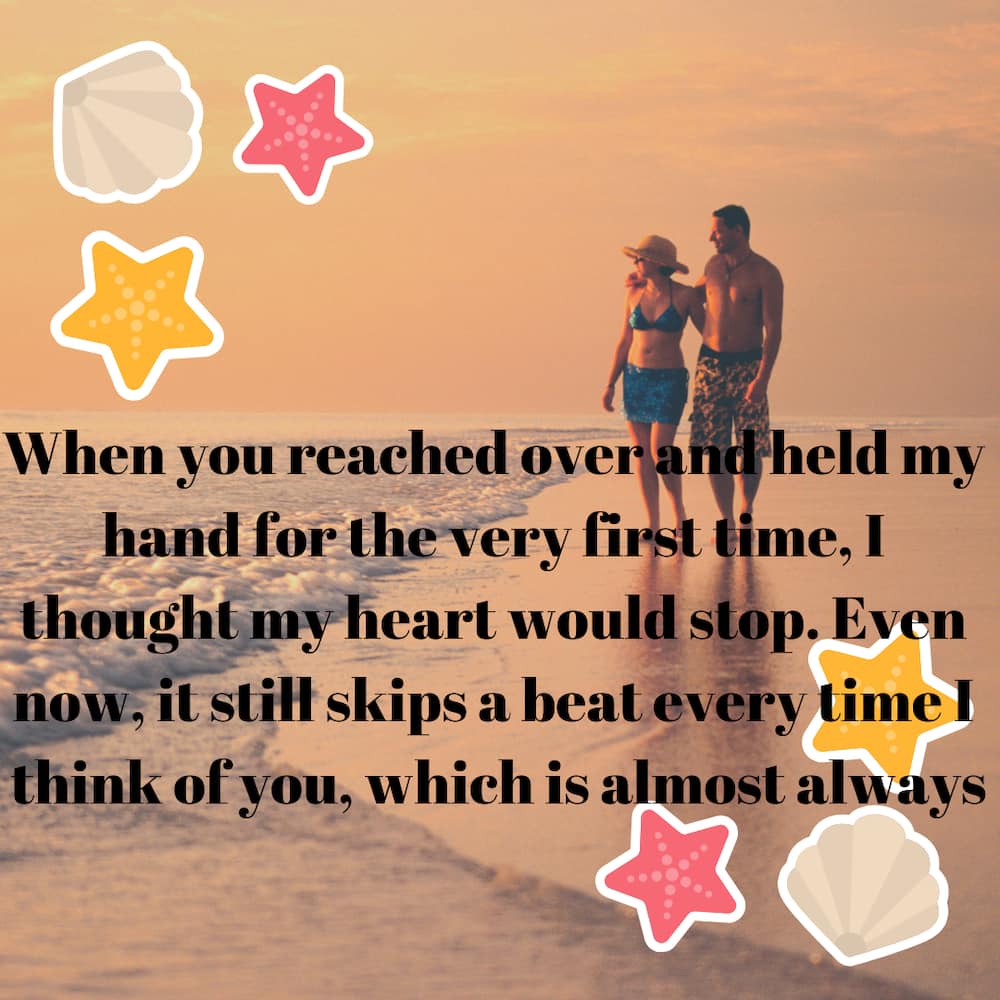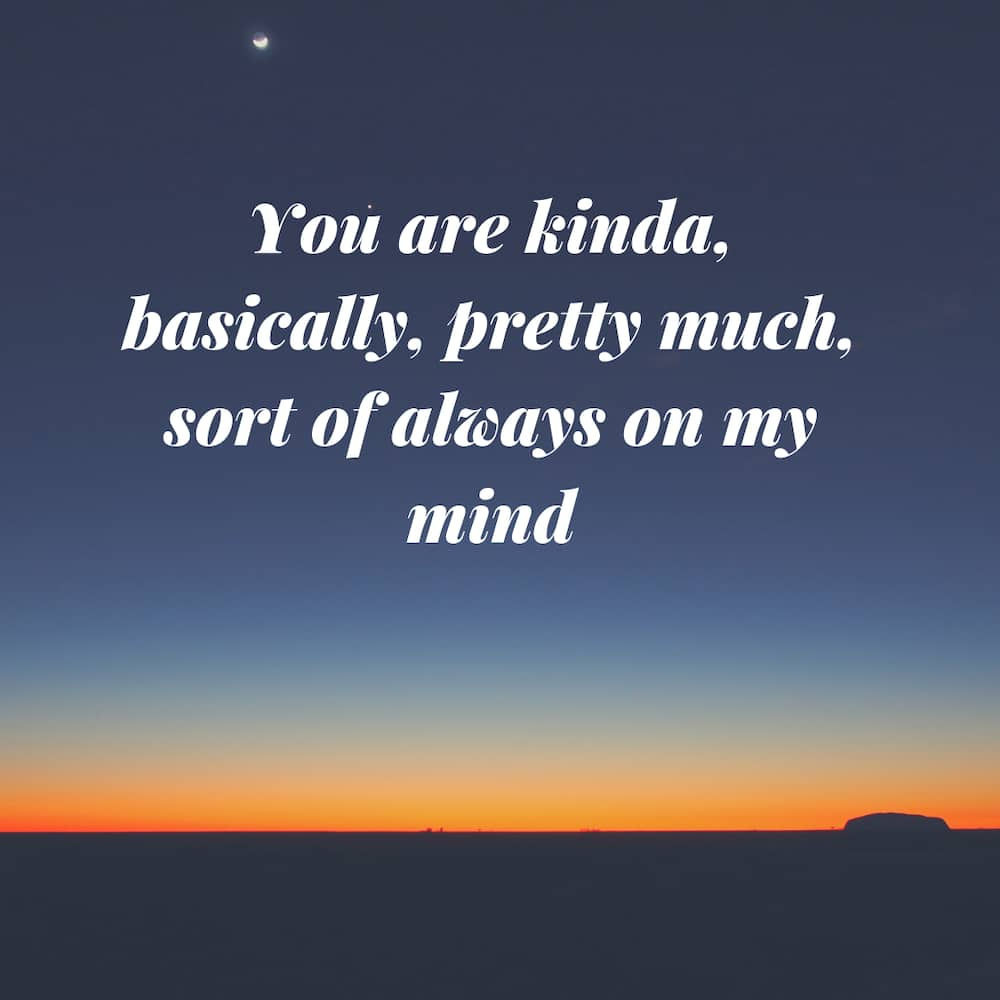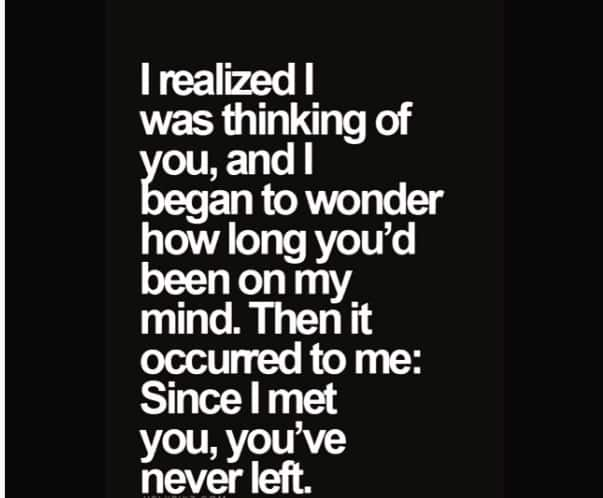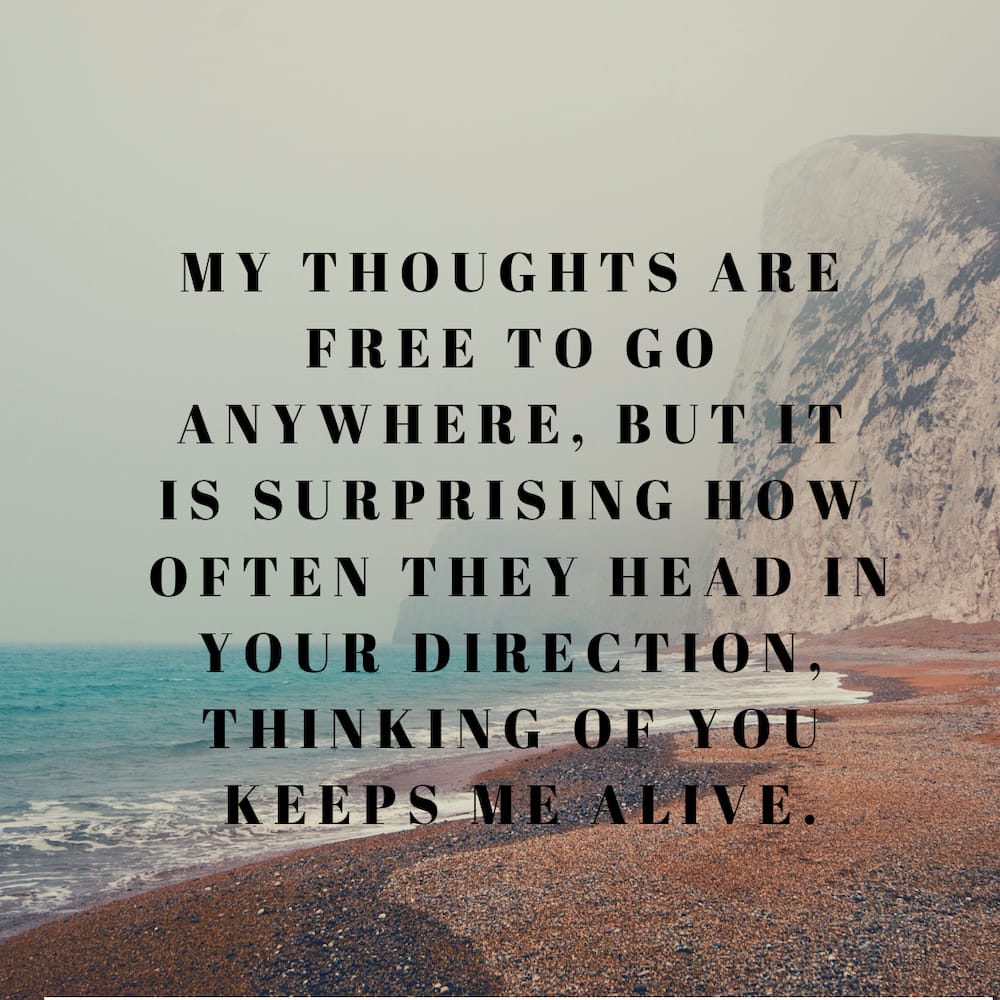 Thinking of you quotes for her
Women love to receive romantic messages every so often, and in your deliberate attempt to make your girl happy, it is always better to pick the message that truly expresses your feeling without sounding vague. Cheerful thinking of you quotes delivered at the right time will sink deeper into her heart and make her smile when you are far apart. Therefore, let her know that she is the best part of your life and you cannot get her off your mind by sounding authentic and realistic with these amazing thinking of you quotes for her with images.
Every time I think of you I feel complete. I want to be the person that you are scared to lose. I always want to be your favorite boy.
I always want to be in your arms, eyes, heart, and everywhere you are. Your image in my mind fills me with a strong passion and my heart beats for you. I never want to lose you.
You are my sweetest hangover, and even when out of sight, I cannot help but have you in my mind all the time.
Even the toughest of days cannot rub your image from my mind. I simply close my eyes and think of you, and then I smile.
You are like magic, and I am addicted to how I feel when I think of you. I cherish you my love, and no matter the distance, you are always in my thoughts.
You may be out of sight, but totally on my mind babe. I can write an entire book about the thoughts I have of you!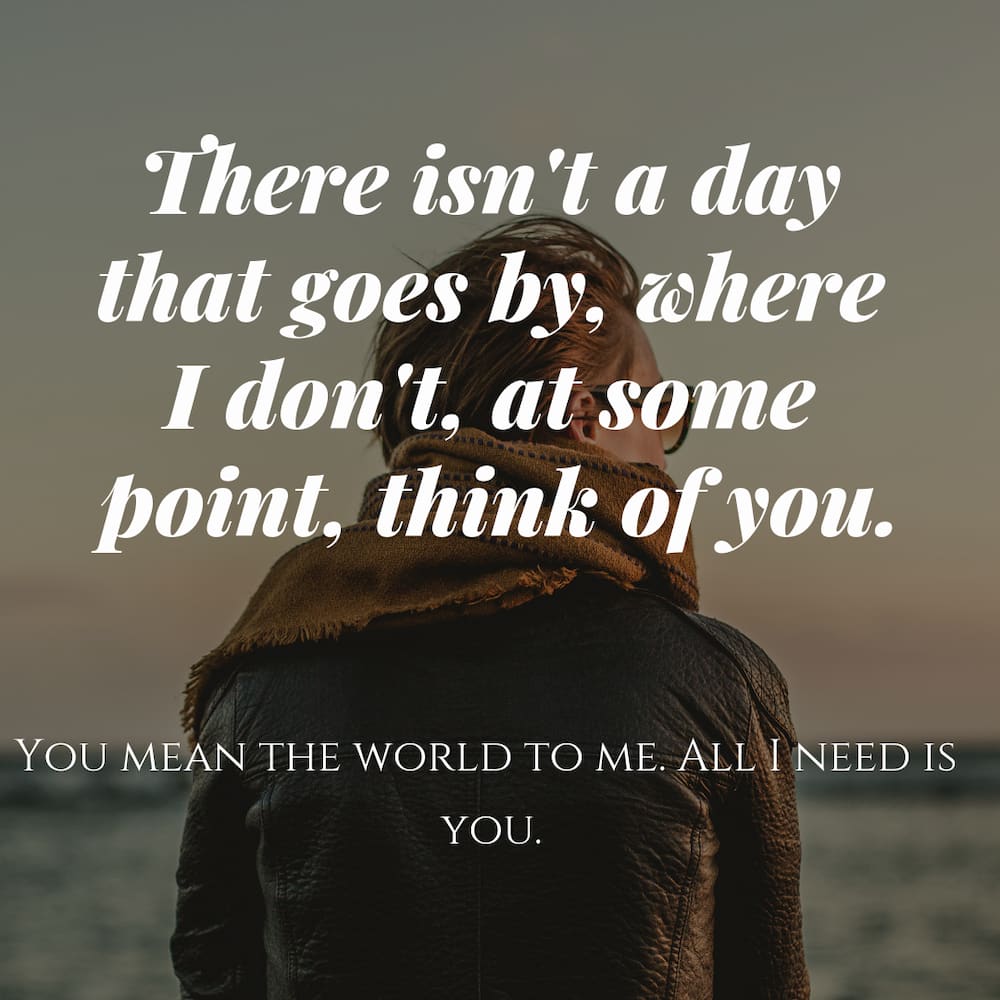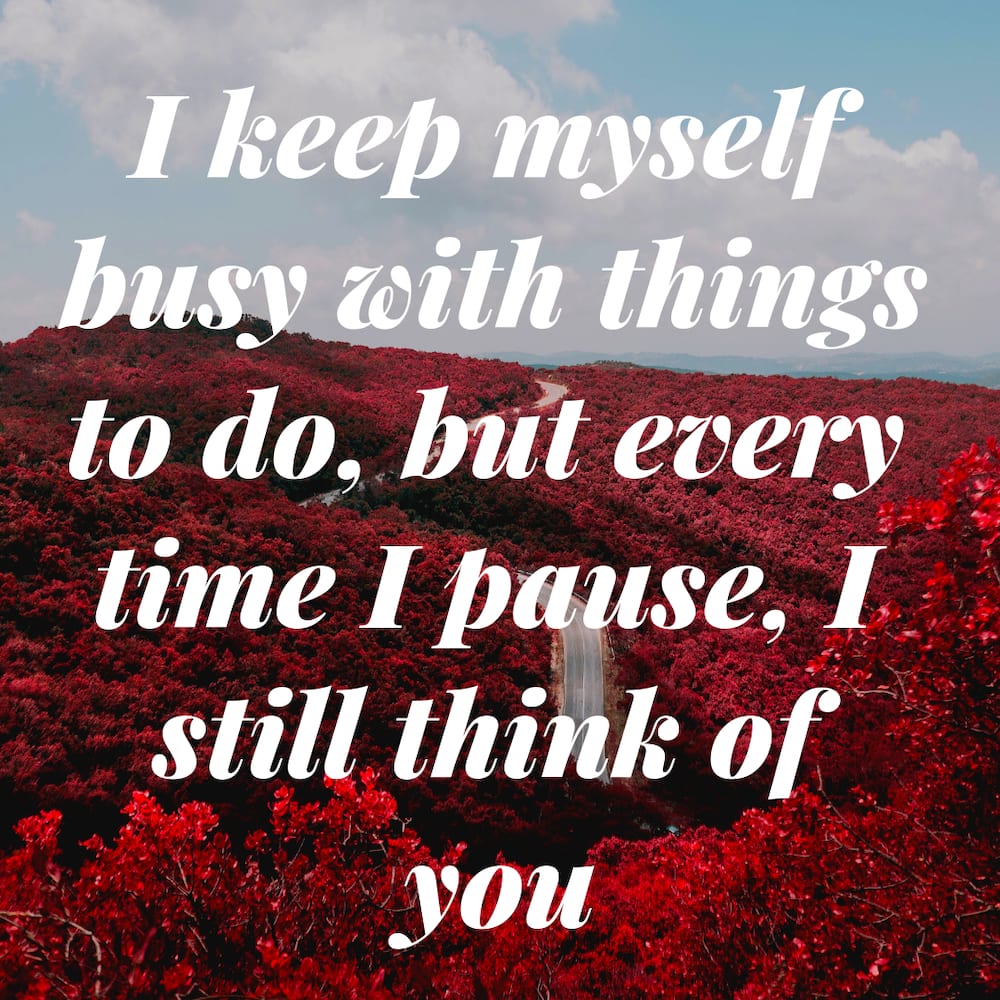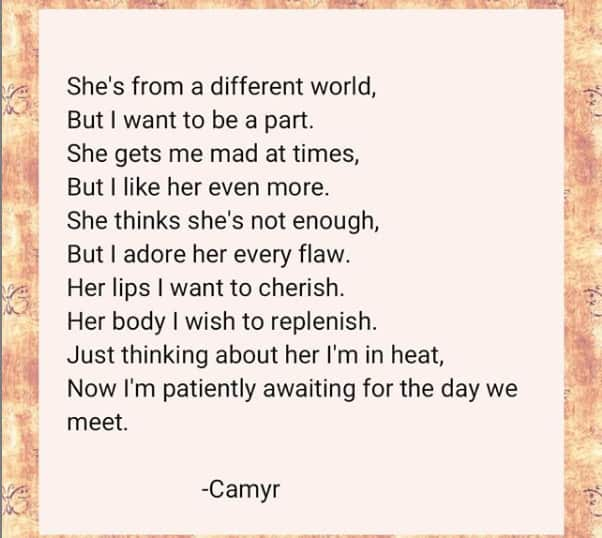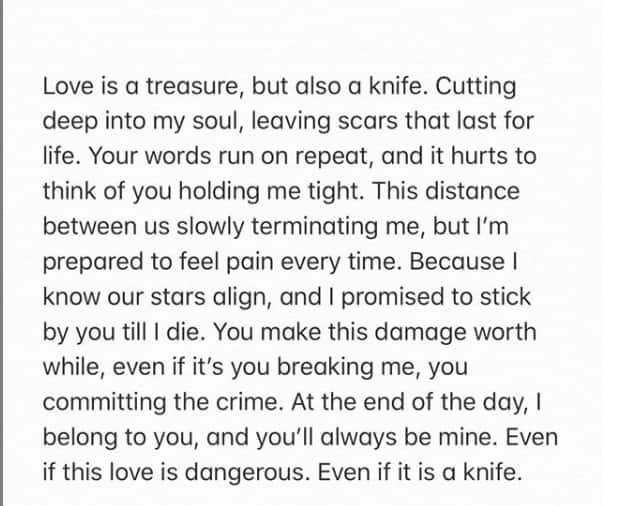 More thinking of you quotes for lover
Sending these short messages unveils that you are continually reflecting about your man or woman both mentally and in your heart. Just like a candle, these words will maintain the flame for as long as the two of you are away from each other regardless of the distance. They promote love beyond reassurance of affections, and even if it is just a crush, the other party will know how you feel. Here are additional messages for lovers to express that they are in your mind.
We are so connected to the point that when I think you are thinking of me, you think I am thinking of you.
I do not know where I stand with you nor what I mean to you, and all I know is that every moment I think of you, I long to be with you
Whether on my mind or heart, I think of you always because my heart rejoices every time I think about you. I miss you, my love.
One day you will forget me and remove all the memories we had from your mind. Nevertheless, I will never separate myself from my heart whereby your name is written from the start to the end.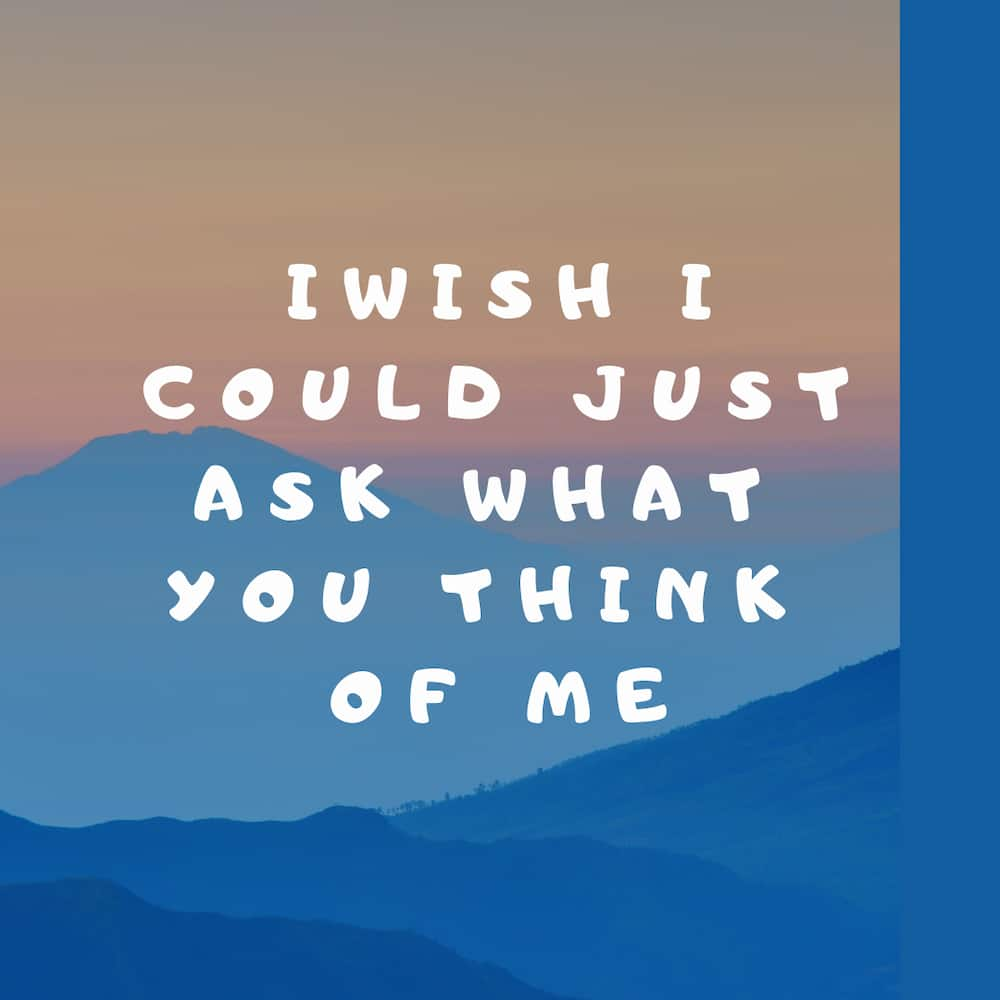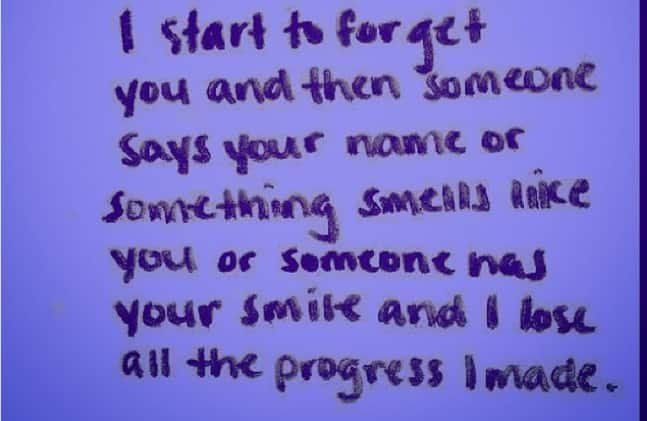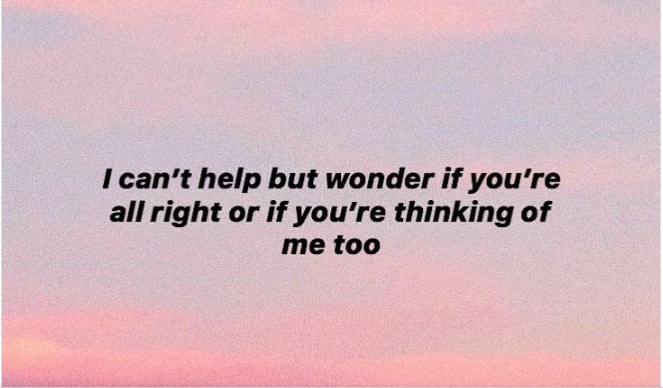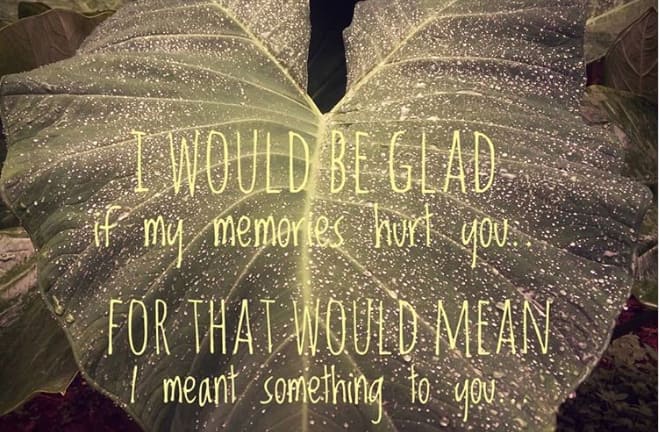 Thinking of you quotes for friend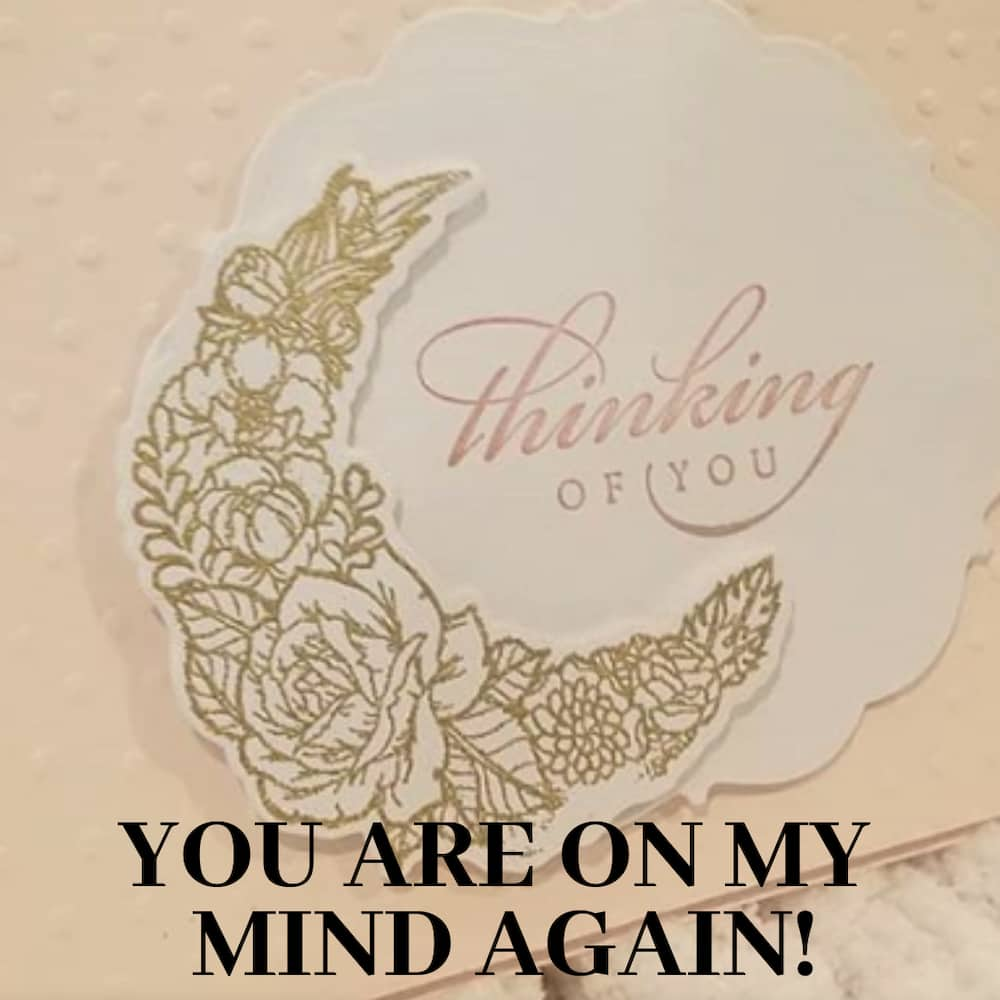 Friends brighten our lives and make our stay on earth worthwhile. It is a good thing to recognize their overwhelming support and let them know that we care about them as well. Surprising our friends with heartfelt messages is a desirable way of strengthening our bonds and developing mutual trust. It is easy to assume that your friends know how much you care about them, but one of these thinking of you quotes for a friend will definitely make them smile.
I want to let you know that I truly care for you and you have been on my mind today. I am here if you need a friend to share what is on your mind because I will always have time for you.
I found myself smiling when I thought of you. Even if we go for days without talking, or months without setting eyes on each other, be assured that never does a second go by that I do not think of you.
Even though we drifted apart as friends, 100% chances are that I am cheering you on from a distance and that I still love you. Daily in my thoughts.
Every time you cross my mind, I think of genuine friendship, kindness, acceptance, love, and laughter. Thank you for being a great friend.
Regularly, my heart goes back in time, and I remember the amazing moments we shared. I miss those days, and I am looking forward to the time we will be together again. You are in my thoughts.
I want to let you know that you have been on my mind so that you can be cheerful and smile. I pray that the good Lord will comfort you and give you all you need, my wonderful friend.
Every time I think of you, I recall the good memories and positive influences that you had in my life, and I smile. Thank you!
Whether together or apart, you will always be the first in my thoughts and my heart. Know that your happiness is my happiness; your sadness is my sadness. I miss you!
Excuse me for interrupting your day, but I am sending love and hugs your way. Thought you should know that you are in my thoughts.
Sitting here, I can't help but think how lucky and blessed I am to have you as my friend.
READ ALSO: 25 best sweet love messages for her
Thinking of you quotes are useful in sharing our romantic and heartfelt feeling towards those we care for. The fact that you have your loved one in mind is in itself comforting, and these thinking of you quotes are a way through which you can end doubts about how you feel for each other. By choosing the right message and delivering it to the right person, you will find more favor in their lives by honestly sharing your thoughts about them.
READ ALSO:
25 best sweet love messages for him
Best romantic love messages for him (with pictures)
20 best cute love sayings for him
20 best short love sayings for her
25 best sweet dreams my love quotes, sayings and images
Source: Briefly News