50 farewell messages to colleagues and bosses with pictures
There comes a time when you must move on with your career, and farewell messages are a great send-off. Have you found yourself in a situation where you must write a send-off message to a colleague? If so, then you know that it can be the most emotional time as goodbyes are the hardest things to say. Either way, we need to celebrate when others in our circles make decisions, even if they are different from ours.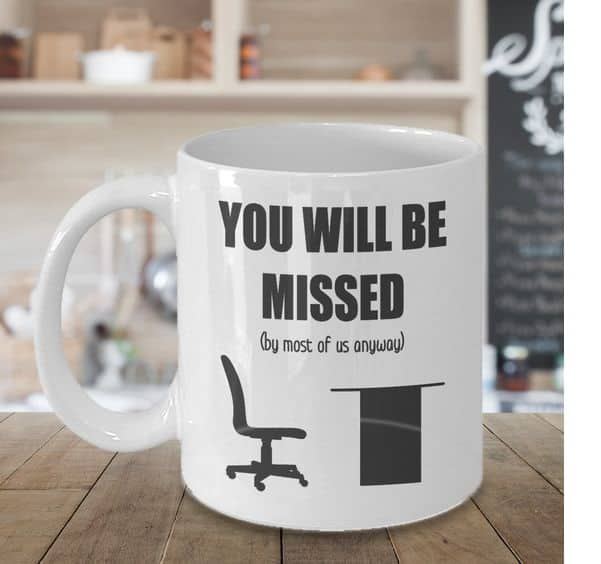 When next you find yourself forced to draft farewell message to a colleague, make sure not to overthink it. Keep the message short and sincere. Express your elation n their progress and also show them how much you valued their input in the company. Here are perfect examples of how to do this.
What do you write in a farewell card for a colleague?
Farewell message to colleague leaving the company can cause emotions to rise, especially if the person leaving is a great team player. Nevertheless, it is inevitable to leave at times, and the best we can do is support these colleagues. Once the decision has been reached, yours should be to offer support and encouragement. A simple message can help do the trick.
You have been one of the best project partners I have had the privilege of working with. Your contribution to the company will be missed and you are definitely leaving a huge vacuum for you are the one person that is friends with everyone here. All the best in your future endeavours.
You are easy to work with; you are very understanding and flexible to accommodate changes that make working smooth. We have lost a gem. All the best out there!
Congratulations on your progress. I know that wherever you go, you will touch lives as you did here.
Your character is rare and I must say that you deserve every good break that comes your way. Even though you are leaving us, keep soaring and achieve every desire of your heart. You deserve it all.
Life is all about making progress. For your new assignment, I wish you luck, and success in equal measure. It is sad that you have to go, but your impact is needed more out there.
As you step out into the world, may everything be in your favour. I know you have a fighting spirit and that you will come through this even more stronger. We shall miss you!
I have learnt a lot of things from you, and I shall miss you a lot. Farewell.
Accepting that you have to go is the hardest reality I have to accept. I wish you well in your new found path.
You have been a great career mentor and one that has willingly helped many to rise. Your leaving the company is such a big blow but we appreciate that it means good progress on your part. Wishing you the best in your new journey.
Choosing to move on from the farmiliar is a tough call and that is why I am proud of you. May you excel as on this new path just as you have been doing here. All the best.
READ ALSO: 30 best gentleman quotes and images
Creative goodbye and good luck messages for your boss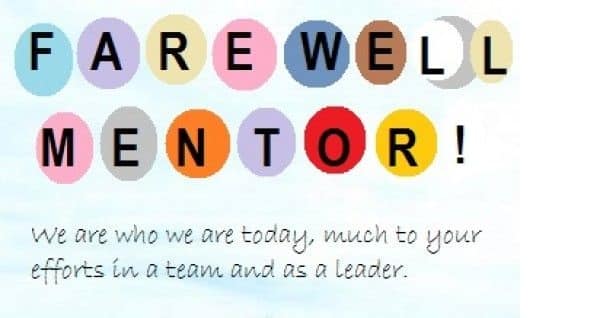 Everyone appreciates a great boss and as such sending him or her a perfect farewell card message is the less you can do when you learn of their departure. The following are examples of messages you can send.
Working with you as my boss has been the highest honour. You are an understanding and an accommodating person. You always encourage progress and motivate us to do our best. We shall miss you.
Life in this department will not be the same without you. You leave very huge shoes to be filled even as you start a new journey. You have been the best boss ever. I wish you well.
To meet such a boss as yourself is a blessing. I have grown in leaps and bounds just by working under you. My your infectious spirit help many out there too. All the best.
If only we could retain you. Unfortunately, you must go and all that is left is to pray for your success as you start out in a new place. May your influence be exceptional.
A great boss is known for the results of his or her workers. We are great because you were greater. All the best boss!
This space has become too small to contain you, and we understand. We are grateful that you gave us an opportunity to learn from you. May your star keep shinning as you move on to new heights.
You taught us to always yearn for greater things. As you start a new page, may life bring you challenges that will help you soar. Farewell, boss.
The parties and meetings will never be the same with you. There was never an awkward moment with you for you know how to make everyone feel at ease and that, we shall miss. Goodbye boss.
My prayers and good wishes are with you, sir. Be blessed for your selfless nature and sacrifice for everyone's good.
Thank you for always being fair and one that listens without being judgmental. May your new path be easy and successful.
What do you write in a thank you card for a job?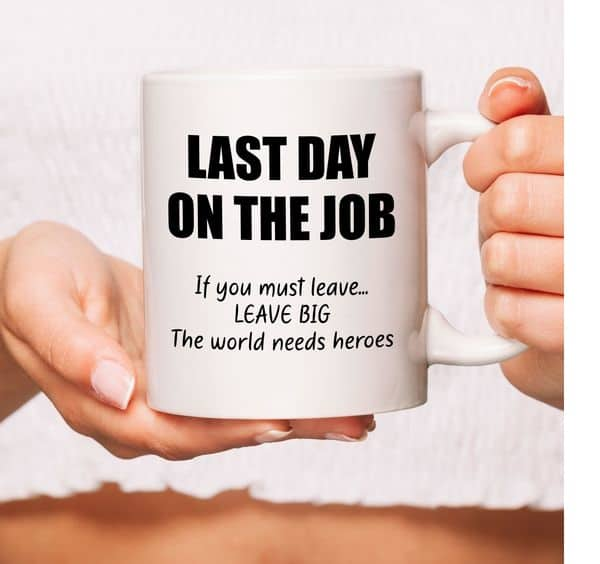 Writing thank you and farewell message to colleagues can be a daunting task, especially if they are leaving the company for good. Whether a worker decides to resign or chooses to work in a different establishment, it is never easy to say goodbye. However, the best thing would be to come up with a sincere and truthful farewell message to colleagues after resignation. This is the one thing that he or she will carry with them as they step out into the new space.
Thank you for always being the supportive team member. We have won a lot of clients because of you. All the best as you move on.
There are countless times that your creativity has saved the day. We are grateful that you have always gone out of your way to save our team. We wish you well on this new adventure.
It is easy to feel comfortable around you because you think of the team before anything else. We appreciate your sacrifices for the betterment of our projects. May this new journey be rewarding.
The number of customers that keep asking for you is proof of how much value you bring to this company. It will be impossible to replace you. We acknowledged your good work and wish you well.
I wish you could stick around much longer but we know that your calling is much bigger and it will be unfair to constrain you in this small space. May others enjoy what we have been gaining from your selfless service. All the best.
Every journey starts somewhere. I remember when you first joined as an intern. It is amazing how much you have transformed our department by your dedication and constant improvement. You will be great out there too.
You are a star whose light cannot be dimmed. We are glad that you shared the light with us for the time you were here. May you never stop touching lives.
You have lived up to your charge of serving humanity quite well. I wish you well as you take this charge a notch higher and serve even more people with your God-given talent.
Your selfless attitude in spite of all issues has influenced many people in this company than you even know. For that, we will always be grateful. May you continue to live as an example even as you step out.
The world is full of people that grumble. It is amazing that you managed to keep your cool even when situations called for complaining. You have always been the voice of reason among us all, and for that, we will forever remember you. All the best.
Funny farewell message to colleagues in office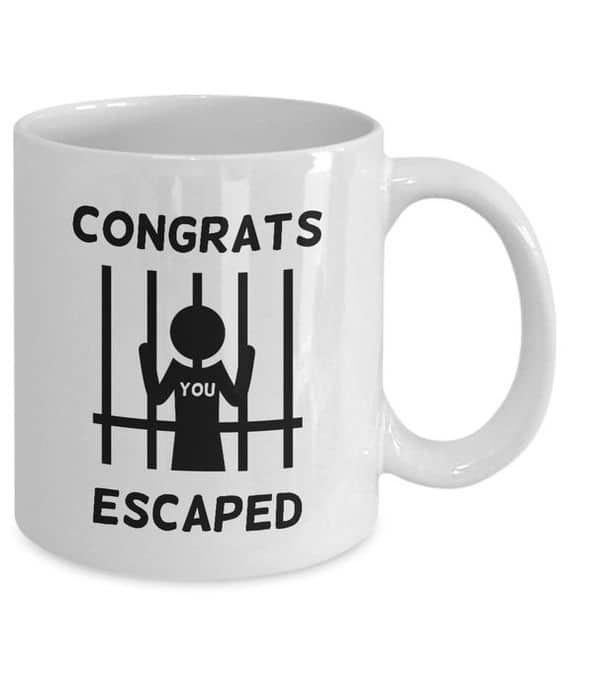 Depending on how free you were with another employee, sending humorous farewell messages may be the best thing to do. If you were free and easy around each other, then add a touch of fun to your send off messages as follows:
You know how we loved to play pranks on each other? I feel like tying your laces to your desk so that you never have to go anywhere. Goodbye, my friend.
I blame you for making me so dependent on you. Whom do you expect me to run to every time I need someone to fix my computer? You need to carry me with you. I will miss you dearly.
I am not a fan of saying goodbyes as they make my eyes itch and you of all people know how that sucks. I just don't know how breaks will be without you around here. Do not forget to call often, okay?
I am still stuck at how our miscellaneous budget is going to skyrocket as ms perfect in you is gone. You have a way of keeping everything in check. You are the best boss.
Now everyone will know that you did most of my work as I made funny puppets, seriously you need to stick around to save my ass. Will you?
That laughter you make every time Nancy says something silly is what I will miss most. You are pure bliss. I am about to cry just thinking that your infectious personality will be gone for good. Just don't be a stranger.
You have always been a good boss, and that is why our wish is that your resignation gets rejected and you stick with us forever. You are one difficult person to let go of. Damn!
If only we could have our way. Words fail me. Fare thee well
I am not one to say many things, pun intended. I wish you well, at least before I change my mind.
It will be hard work to find another friend and workmate to burden. I have my work cut out for me. All the best.
With touchy farewell messages, a colleague that is leaving will be overwhelmed by the love that you show him or her. Knowing that you are valued is one of the best gifts anyone can give you.
READ ALSO:
40 happy fathers day messages 2019
Happy birthday, beautiful quotes and messages 2019
45 most powerful quotes ever spoken
Source: Briefly News