Best 50th birthday messages, wishes, and quotes for a spouse, family or friends
Celebrating 50 birthdays is among the significant milestones one can make in life. Well, do you know someone who is clicking 50 years? If yes, you can help them make the experience more exciting by sending them heartfelt 50th birthday messages. Check out some of the messages below for some inspiration.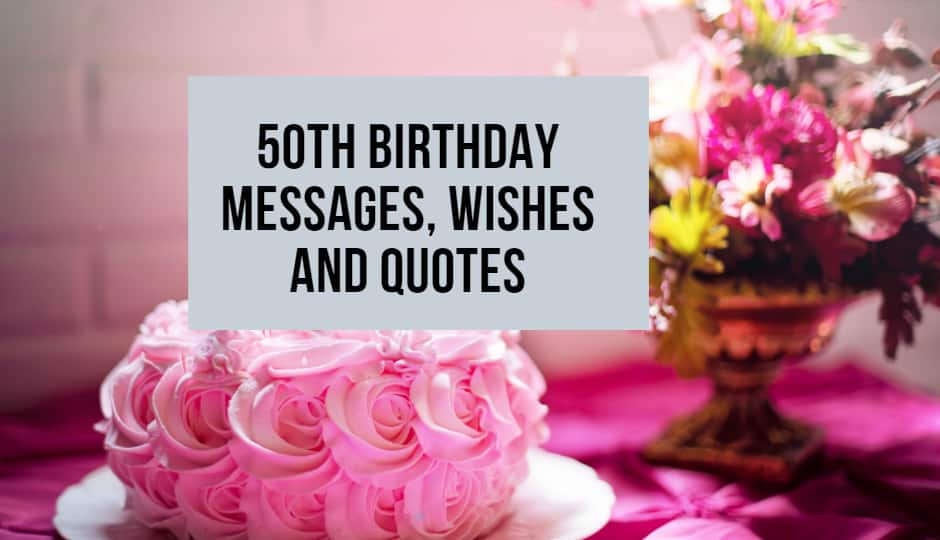 At times, most people find it challenging to craft a birthday message to their loved ones during their birthday. What is more, it gets more worrisome when you have to write one for an older person, especially someone celebrating their 50th birthday. The good news is that now you can find such messages, quotes, and wishes here without having to break a sweat.
Funny happy 50th birthday messages for a spouse
Birthdays should be fun. After all, nothing is that serious in life. These funny happy 50th birthday can come in handy:
Have you ever noticed the number "5" looks almost identical to the letter "S"? Now that you're turning 50, it's just your body's way of reminding you that you are "50" (SO) Old!
I wanted to find you the perfect present. Then, I realized you are so old now that you certainly have everything you could ever want. No presents for you! Happy 50th birthday honey.
Congratulations for 50 years of life, my darling, every day I'm grateful to God for giving me such a wonderful person to live with. I wish you all the love and happiness life has to offer. Happy birthday.
At 50, you can still do what any 20 years old can do: fall in love, dance all night, play every sport, eat, and drink like a king. Enjoy it to the fullest sweetheart.
Do not let aging get you down. It is too hard to get up again! Have a great one!
READ ALSO: Cute Happy Valentines Day quotes and messages 2020
50th birthday wishes for a family member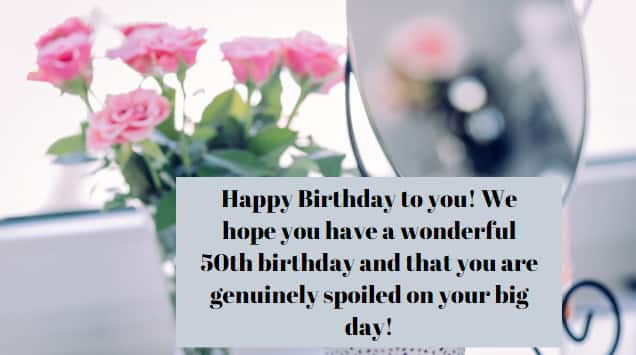 Family is all we got in life. Thus, when a family member turns fifty, you ought to make the birthday count. How about you write these wishes on their birthday card?
Happy 50th birthday my beautiful mother, I know I may not be the best son, but you'll always be the best mum a child could ever ask for, as you celebrate today, I wish you all the lovely things life has to offer, and I hope you live to see many more fruitful years.
Wish you a great day, my beloved aunt. Today, you clock fifty, the beginning of the next half of your life, and I am so glad I can celebrate this day with you, and will always appreciate your love and support in my life. Thank you.
Have a great one! We hope you have a wonderful 50th birthday and that you are genuinely spoiled on your big day!
I hope you are happy now that you're fifty years old. Not everyone can reach this age looking so healthy, handsome, and comfortable. May God bless you with many more happy and healthy years and may love and peace continue to fill your heart. You are such a blessing to many.
I know I'm the luckiest person as I have you as a part of my life, as you turn fifty today, I hope you know that I will forever stand by your side no matter what. All the best wishes for you today, cheers.
Memorable happy 50th birthday messages for friends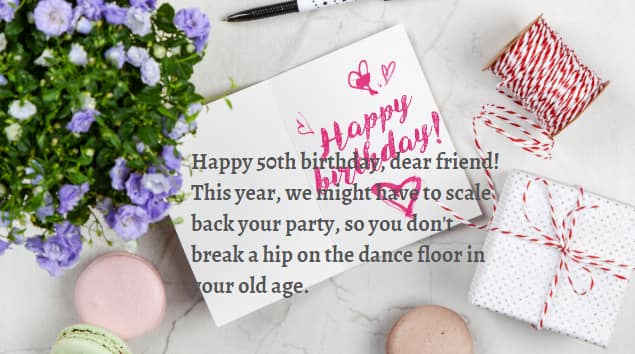 How do you want your friends to remember you during their 50th birthday? Well, apart from buying them a gift, you can try these memorable 50th birthday messages:
Happy 50th birthday, dear friend! This year, we might have to scale back your party, so you don't break a hip on the dance floor in your old age.
Friendship with you is a life-saving grace. Whenever I have needed a shoulder to cry on or a hand to hold, you have been by my side, not to mention the joyous moments as well. Thank you for being the one I need. Happy celebrations, dear friend!
Are you fifty now? Well, better take that cake outdoors to light the candles! Have a delighted birthday.
You've got so much to look forward to in your 50s. In the words of Bob Hope: "I don't feel old. I don't feel anything until noon. That's when it's time for my nap."
READ ALSO: Latest funny South African memes 2020
Funny 50th birthday wishes for loved ones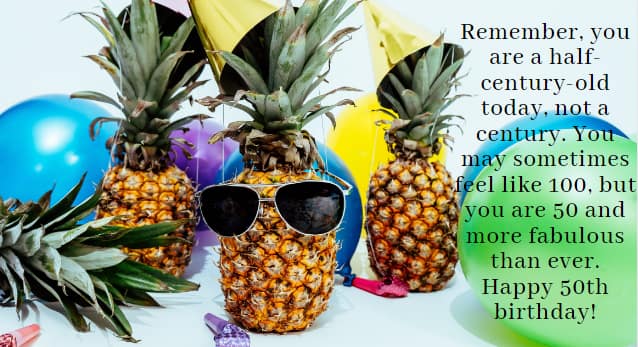 You do not have to be a comedian to write a funny note for your loved ones when they turn fifty. These happy 50th birthday funny wishes are all you need:
I guess this is the time when you finally get to buy that sports car and get that tattoo you have always wanted. Take a trip, learn something new, and just let the midlife crisis begin already. Happy fiftieth birthday!
Turning 50 is quite mandatory, but growing up is optional. Have a great one, kiddo!
You are only 50 once, try not to think of it as 50 though, think of it as 21 with 29 years of experience. Have a wonderful celebration, friend.
Remember, you are a half-century-old today, not a century. You may sometimes feel like 100, but you are 50 and more fabulous than ever. Enjoy your day!
You may be 50 years of age, but you are still younger at heart than many other young people. May you stay forever young for the next 50 years.
Simple 50th birthday quotes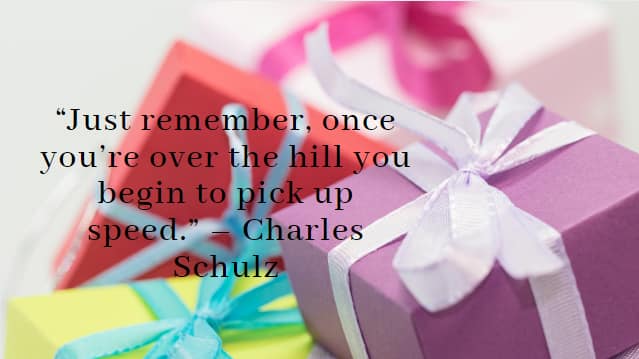 Which other magic can you perform to impress someone turning fifty than sending them these simple but yet warm birthday wishes?
"Forty is the age of youth. Fifty is the youth of old age." – Victor Hugo
"When your friends begin to flatter you on how young you look, it's a sure sign you're getting old." – Mark Twain
"It is never too late to be what you want to be. Unless you want to be younger." – Anon
"Just remember, once you're over the hill you begin to pick up speed." – Charles Schulz
"At age 50, everyone has the face he deserves." – George Orwell
Happy birthday 50th wishes for males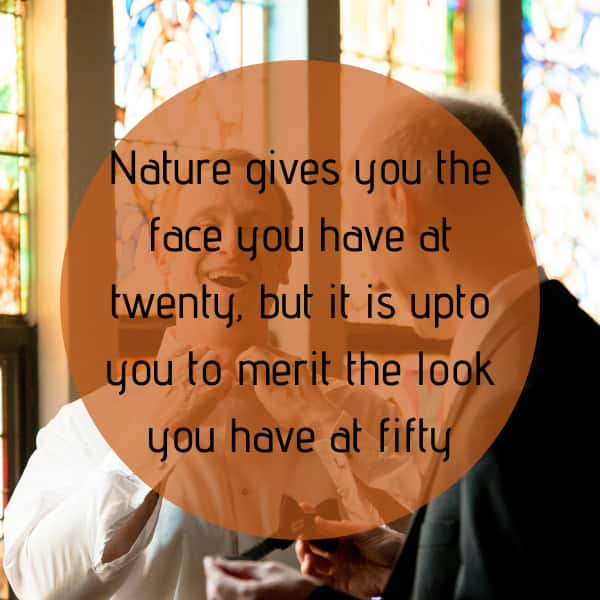 These male birthday wishes can solve your problem if you have been there trying to figure out what to send them. They are simple, short, but striking.
You are more fabulous at 50 than ever before! Enjoy every moment of making fifty seem like a joke and embrace maturity with a big smile buddy.
I wanted to joke about you getting old, but I was scared you will laugh your teeth out. Try not to blow any candles today. Happy 50th born day my old man!
Do you remember how excited you were when you turned five years old? You should be ten times that excited.
Nature gives you the face you have at twenty, but it is up to you to merit the look you have at fifty.
Still nifty at fifty. I hope you have a great one!
Short 50 years birthday wishes for females
Are you wondering how to put a smile on the face of your female friend or relative celebrating their 50 years birthday? Well, these short fiftieth birthday wishes might be all they need from you.
Now that you are an old 50-year-old, you only have ten years before I call you an old 60-year-old girlfriend.
I am wishing you life's most beautiful things at 50.
May this day bring you plenty of joy, fun, and love, even on the fifth floor.
Let your age be a reminder of everything you have been blessed to enjoy in life now that you are fifty.
Happy birthday to a girl who is fabulous at fifty.
Girl, you look great for any age— and incredible for 50!
Be it a family member, friend, or relative, these 50th birthday messages will help put a smile on their faces. It is your turn to choose one that suits the person based on your relationship with them. Remember, turning fifty is such a major milestone. So, make it count from your end!
READ ALSO:
20 inspiring and loving Bible verses for birthday woman
120 cheesy and best pick up lines for him and her
50 farewell messages to colleagues and bosses with pictures
Source: Briefly News