Future Jobs: The Professionals Businesses Will Need After Covid-19
The year 2020 was one we will never forget. The Covid-19 pandemic changed people's lives in more than one way so Briefly.co.za considered some of the most important factors and predicted some of the job positions that will be opening up.
PAY ATTENTION: Join Briefly News' Telegram channel! Never miss important updates!
Globally, over 2.65 million people lost their lives. But the virus brought more than just loss of life – it brought countries to a stand-still and by doing so nearly crippled economies.
In South Africa, many business sectors found themselves shut under the hard lockdowns. When the infamous Level 5 was implemented, only essential services could operate. While most big businesses were able to cope with the level, many of the smaller companies suffered.
However, as the economy slowly started to reopen with every level, even the large corporations felt the weight of the pandemic.
As of today, all the industries are back in full swing but many have suffered damages that could take years, if not decades, to recover. The impact of the Covid pandemic will have a lasting effect on the business world and South Africans who are job hunting.
Briefly.co.za explores how the pandemic has affected the economy and what it means for individuals hoping to land a job once it is over.
Covid-19 related unemployment in South Africa
Before looking at which jobs will be more in demand once the pandemic is over, we need to understand how employment was impacted by Covid-19 in the first place. On 29 September, 2020, Stats SA released the second quarter fissures of 2020 (QLFS 2020 Q2), which largely showed the employment of the most difficult period of the lockdown.
The report indicated that the number of employed people decreased to 14.1 million – this means over 2.2 million people lost their jobs.
Those who are employed faced other struggles. Wages were significantly reduced as company tried to cut down their expenses to stay afloat. This added stress to South Africans who had to reassess priorities to keep their heads above water.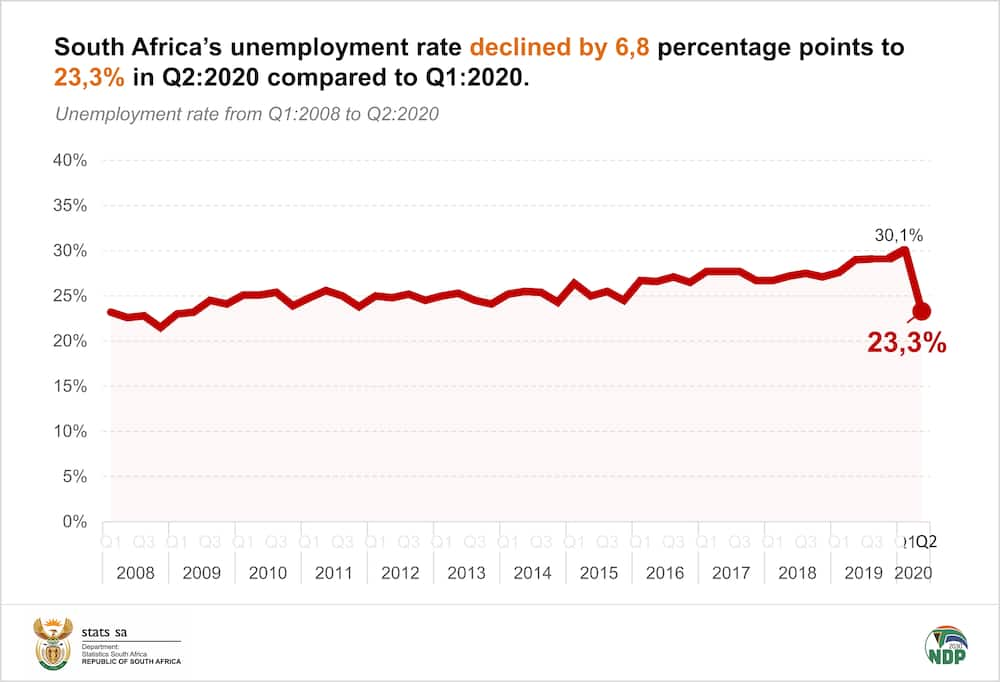 Employment after Covid-19
With the vaccine roll-out programme and decreasing numbers in daily infections, South Africans are hoping for the pandemic to be a thing of the past in near future. However, even if we do manage to beat the virus, we will have to live with the aftermath.
The sad reality is that it might take years for things to go back to 'normal' – and our new normal might look nothing like the past. Companies and business sectors were forced to change the way they operate during the pandemic and a lot of these changes might be carried over to life after Covid.
For example, companies like Twitter and Microsoft are looking to make working from home permanent, even after the pandemic.
Google is eyeing flexible work weeks and it is not the only organisation to implement the pandemic measure in a post-Covid world.
Thus, hopeful jobseekers must adapt the same way companies did to succeed. Briefly.co.za spoke to recruitment agency Michael Page's Operating Director in South Africa, Paul Newman, to find out how the job market has changed and how citizens can adapt to better their chances of finding employment.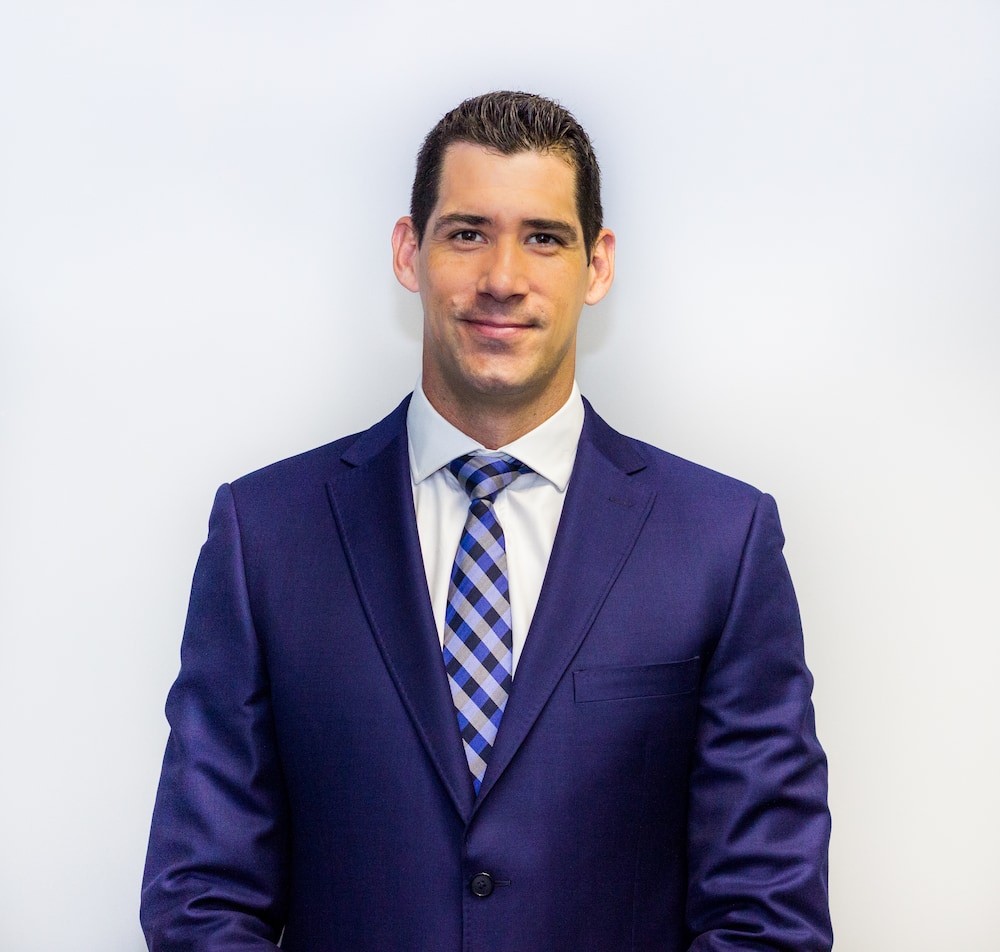 How has the job market changed since the pandemic started?
"2020 has been a year unlike any other that we have experienced. It has redefined the way that many companies operate amidst the global pandemic. During times of uncertainty, strong leadership, effective communication, and above all, empathy is crucial to enabling your people to drive business continuity and facilitate a strong recovery.
"In light of the rapid switch to remote working and operating in a lockdown, as well as navigating the ongoing impacts of Covid-19, organisational transformation has come to the fore as businesses adapt to the realities of the market while also defining optimal business processes for WFH.
"According to our survey last year, around 63% of South Africa based professionals said their productivity increased while working from home. Remote working also didn't lead to less motivation, on the contrary, more than 50% of employees in South Africa felt even more motivated.
"Businesses need to understand the shape of the industry they operate within and how employees and the wider talent pool are responding to these changes will be crucial to effectively planning a team structure and reinforcing the organisation vision. Closing any identified skills gaps and bringing in new skill sets will be fundamental to a company's success.
"Apart from salary, culture and career growth as pivotal consideration points for candidates considering switching into new positions, top talent will also consider what flexible work arrangements companies can offer. Now more than ever, candidates need to be convinced they are making the right career decisions not only for themselves, but also their family.
"In 2020, many industries felt the impact of the health crisis more than others. Tourism, hospitality, retail and aviation, for example, were hugely impacted and continue to be. According to our survey in October and November last year, 29% of job applicants were applying for any open role, in any sector.
"With 50% of applicants staying in their sector for their job search, we are not at a tipping point yet for people switching to other industries. However, 14% of applicants also changed sector (not function/discipline), we may see the world of work moving to a more liquid structure, at least in terms of sector loyalty."
In your opinion, which jobs will be in demand once the pandemic is over and why?
"It depends on the sector or discipline in question. For instance, with organisations relooking at their existing structures and processes, and some even embarking on huge transformation projects, Change Management experts or professionals with expertise in formulating change strategies are in demand.
"With technology advancements and many organisations undergoing digital transformation, hiring IT specialists on a project-by-project basis is proving to be a working solution. As far as HR professionals are concerned, those with strong Unions and IR experience are in demand.
"With many companies reducing their staff due to tightened budgets, they still will find themselves in a position where they require a resource – in such cases, they should consider hiring contract / temp staff.
"There are a number of highly skilled candidates in the market who would be open to contract work, and this is a solution which would save the business money whilst also maintaining work continuity, and in addition to permanent placements, we at Michael Page Africa can facilitate hiring of such temp or contract based roles as well.
"Traditional marketers have had to step up their game during Covid. We are also seeing more E-commerce roles. Overall, companies are keen to hire more specialist roles (e.g. SEO specialist, Media Buying specialist, etc.). However, we are under-supplied as far as Digital Marketing talent is concerned, even though these are well paid roles and companies are looking for talent with niche skills.
"A lot of companies are looking for tech talent with expertise in Cloud Computing, Data Analysis and Insights and CyberSecurity.
"Supply Chain has been at the forefront of business during the pandemic in ensuring the consistent and seamless supply of products. Procurement & Supply Chain professionals with experience in Continuous Improvement, and who are able to adapt quickly to situations out of the normal and think on their feet will be in high demand."
How can South Africans better equip themselves to be successful in job hunting in the future?
"Companies are facing considerable budget restraints and therefore are not able to afford multiple people within a team to fulfil certain responsibilities. Candidates that have the experience in multiple roles during their career and are capable of performing dual functions will find more success in today's job market. The extraordinary circumstances surrounding the Covid-19 pandemic have meant professionals have needed to rapidly evolve their skill sets.
"We thus encourage professionals to do a gap analysis of their skillset: their hybrid skills, transferable skills and job-specific skills. Hybrid skills are skills that combine both hard and soft skills, like customer service, for example; transferable skills are skills that apply to any job, no matter the level or industry, such as problem-solving, teamwork or communication; job-specific skills are skills that apply only to certain positions and/or levels.
"Doing this allows you to have a bird's eye view over the skills you have and the skills you lack. If you are having trouble identifying the skill gaps, one trick is to pay attention to descriptions in job postings. If you are a programmer and there is a coding language that a job description specifies, then you have just found a job-specific skill set you want to brush up on.
"Diversification of your skill sets is extremely important. Take some time to observe where your industry is heading and consider the complementary skill sets you need to enhance your effectiveness or add value to the work. For example, within the Engineering sector, certain positions require a 'legal appointment' which details specific qualifications, certifications or training needed to fulfil the duties of the role. These include, but are not limited to, GCC Factories, GCC Mines and Mine Managers Certificate.
"Taking this into account, there is a limited pool of talent which qualifies for these positions, making the market extremely competitive and, in some cases, also creating a disparity in salaries. It would be prudent for professionals within this field to pursue these qualifications. The benefits include opening doors to future promotions and opportunities.
"There is also a lack of talent with digital/e-commerce skills and experience. Professionals must try and upskill as much as possible working closely with in-house teams working on as many projects as possible in marketing which would bring additional exposure and also through acquiring certifications from digital academies. In terms of Technology, there is a lack of supply in talent with STEM skills.
"Candidates must consider short courses, such as specialised certificates, that are aligned closely to developing trends within your specific sector. If there are hardware- or software-related skills in hot demand, there are even free online tutorials that will teach you how to operate them.
"An economic slowdown is the time for those who have been retrenched to give contract work a try, even if it is a short-term solution. Contract professionals tend to have shorter interview and onboarding processes, because they already have the necessary skills to jump on board and fix problems. Ultimately, the greatest currency you possess is not the previous job or job title you held, but the skills you have picked up along the way.
"Lean into your existing network, talk to those inside and outside your industry and make connections that were otherwise non-existent before. Identify a mentor and have conversations with them about how they've worked their way up to the positions they are currently in. Consume the numerous career and skills based podcasts, webinars and live events out there and apply the learnings from these resources."
Conclusion
Since the pandemic is not over yet and no one can say when it will be, all we can do is speculate about the future. However, one this is for sure, life will never go back to the way it was. Businesses adapted and so should hopeful jobseekers.
Enjoyed reading our story? Download BRIEFLY's news app on Google Play now and stay up-to-date with major South African news!
Source: Briefly.co.za