Future Jobs: The Professionals Businesses Will Need After Covid-19
- Over 2.2 million people lost their jobs during the hard lockdown last year and many businesses either closed down or had to cut down on their staff
- This has led to a change in the job market and Briefly News took a look at how South Africans can better equip themselves in the job hunt
- We spoke to Operating Director for Michael Page South Africa, Paul Newman, on what types of jobs will be more in demand once the pandemic is over
PAY ATTENTION: Join Briefly News' Telegram channel! Never miss important updates!
The year 2020 was one we will never forget. The Covid-19 pandemic changed people's lives in more than one way so Briefly News considered some of the most important factors and predicted some of the job positions that will be opening up.
Globally, over 2.65 million people lost their lives. But the virus brought more than just loss of life – it brought countries to a stand-still and by doing so nearly crippled economies.
In South Africa, many business sectors found themselves shut under the hard lockdowns. When the infamous Level 5 was implemented, only essential services could operate. While most big businesses were able to cope with the level, many of the smaller companies suffered.
However, as the economy slowly started to reopen with every level, even the large corporations felt the weight of the pandemic.
As of today, all the industries are back in full swing but many have suffered damages that could take years, if not decades, to recover. The impact of the Covid pandemic will have a lasting effect on the business world and South Africans who are job hunting.
Briefly News explores how the pandemic has affected the economy and what it means for individuals hoping to land a job once it is over.
Covid-19 related unemployment in South Africa
Before looking at which jobs will be more in demand once the pandemic is over, we need to understand how employment was impacted by Covid-19 in the first place. On 29 September, 2020, Stats SA released the second quarter fissures of 2020 (QLFS 2020 Q2), which largely showed the employment of the most difficult period of the lockdown.
The report indicated that the number of employed people decreased to 14.1 million – this means over 2.2 million people lost their jobs.
Those who are employed faced other struggles. Wages were significantly reduced as company tried to cut down their expenses to stay afloat. This added stress to South Africans who had to reassess priorities to keep their heads above water.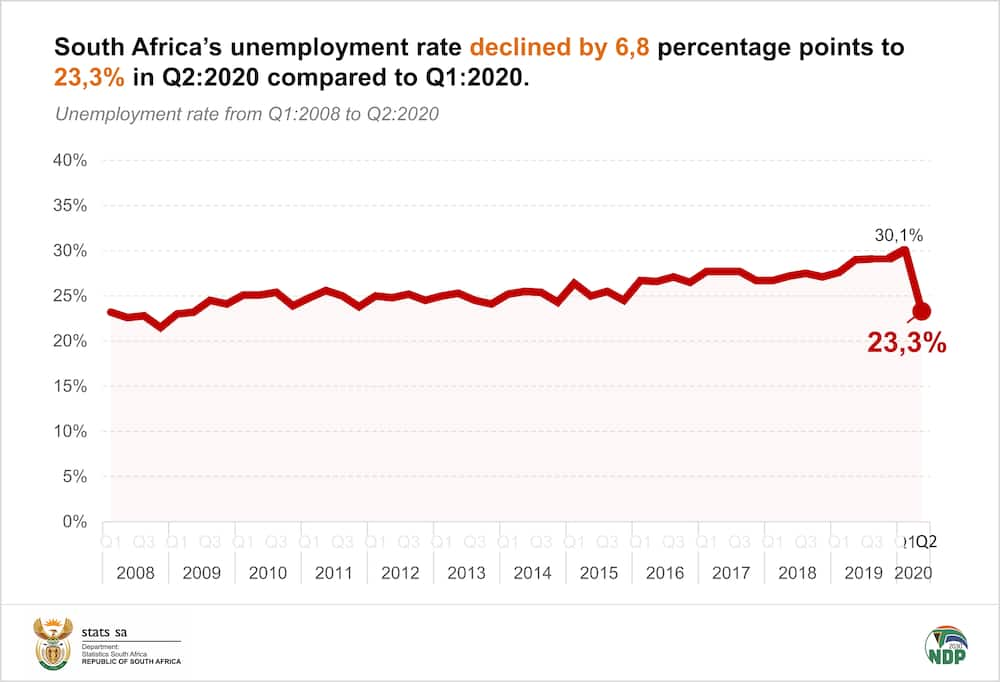 Employment after Covid-19
With the vaccine roll-out programme and decreasing numbers in daily infections, South Africans are hoping for the pandemic to be a thing of the past in near future. However, even if we do manage to beat the virus, we will have to live with the aftermath.
The sad reality is that it might take years for things to go back to 'normal' – and our new normal might look nothing like the past. Companies and business sectors were forced to change the way they operate during the pandemic and a lot of these changes might be carried over to life after Covid.
For example, companies like Twitter and Microsoft are looking to make working from home permanent, even after the pandemic.
Google is eyeing flexible work weeks and it is not the only organisation to implement the pandemic measure in a post-Covid world.
Thus, hopeful jobseekers must adapt the same way companies did to succeed. Briefly News spoke to recruitment agency Michael Page's Operating Director in South Africa, Paul Newman, to find out how the job market has changed and how citizens can adapt to better their chances of finding employment.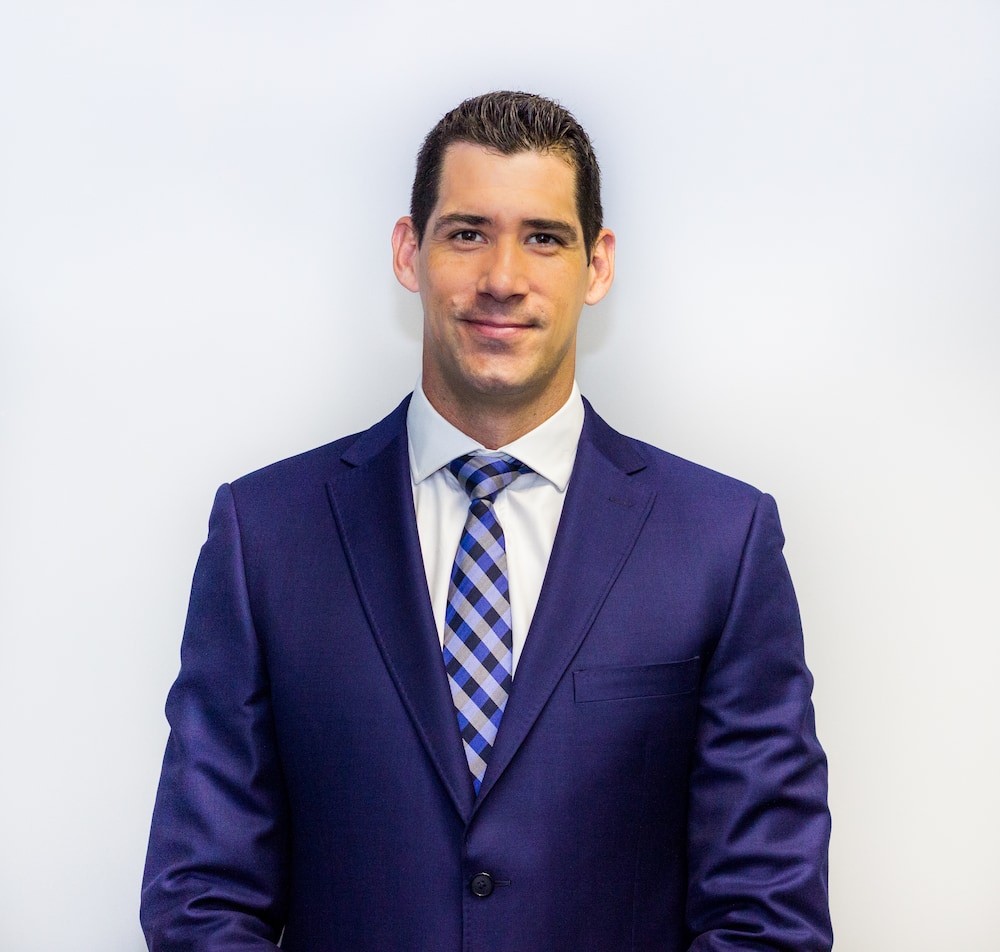 How the job market changed since the pandemic started
Newman said organisational transformation has come to the fore as businesses adapt to the realities of the market while also defining optimal business processes for WFH.
He added:
"According to our survey last year, around 63% of South Africa based professionals said their productivity increased while working from home. Remote working also didn't lead to less motivation, on the contrary, more than 50% of employees in South Africa felt even more motivated.
According to Newman, closing any identified skills gaps and bringing in new skill sets will be fundamental to a company's success.
The pandemic also changed how people were applying for jobs. Newman explained in October and November last year, 29% of job applicants were applying for any open role, in any sector.
"With 50% of applicants staying in their sector for their job search, we are not at a tipping point yet for people switching to other industries. However, 14% of applicants also changed sector (not function/discipline), we may see the world of work moving to a more liquid structure, at least in terms of sector loyalty."
Jobs that will be in demand once the pandemic is over
It is hard to say which jobs would be more in demand because it depends on the sector or discipline in question.
Newman said with technology advancements and many organisations undergoing digital transformation, hiring IT specialists on a project-by-project basis is proving to be a working solution.
He added:
"As far as HR professionals are concerned, those with strong Unions and IR experience are in demand."
Newman added many companies have cut down on their staff due to tightened budgets as a result of the pandemic, however, they might still hire contract or temp staff.
He said:
"There are a number of highly skilled candidates in the market who would be open to contract work, and this is a solution which would save the business money whilst also maintaining work continuity, and in addition to permanent placements, we at Michael Page Africa can facilitate hiring of such temp or contract based roles as well.
More companies are moving away from traditional marketers to E-commerce, with many looking to hire specialist roles, including SEO specialists and Media Buying specialist.
Newman revealed there is a shortage of Digital Marketing talent, "even though these are well paid roles and companies are looking for talent with niche skills."
He added more opportunities are available for those with expertise in Cloud Computing, Data Analysis and Insights and CyberSecurity.
Newman concluded:
"Supply Chain has been at the forefront of business during the pandemic in ensuring the consistent and seamless supply of products. Procurement & Supply Chain professionals with experience in Continuous Improvement, and who are able to adapt quickly to situations out of the normal and think on their feet will be in high demand."
The extraordinary circumstances surrounding the Covid-19 pandemic have meant professionals have needed to rapidly evolve their skill sets
With budget restraints due to the pandemic many companies can not afford to hire multiple people to fulfill certain responsibilities.
According to Newman, this means individuals with experience in different role are more valuable. He said:
"Candidates that have the experience in multiple roles during their career and are capable of performing dual functions will find more success in today's job market."
Enjoyed reading our story? Download BRIEFLY's news app on Google Play now and stay up-to-date with major South African news!
Source: Briefly News