King of Hearts teasers for November: Will Shabnam fall into Raghu's trap?
Coming this November are new episodes for the exciting show King of Hearts! The storyline is only getting juicier as the months go by, with Raghu getting an opportunity to prove his true identity in court. Will his plan to hide that he is Siddharth pay off? Will Shabnam's investigation into him bear any fruits? Find out the gist for this November below.
PAY ATTENTION: Click "See First" under the "Following" tab to see Briefly News on your News Feed!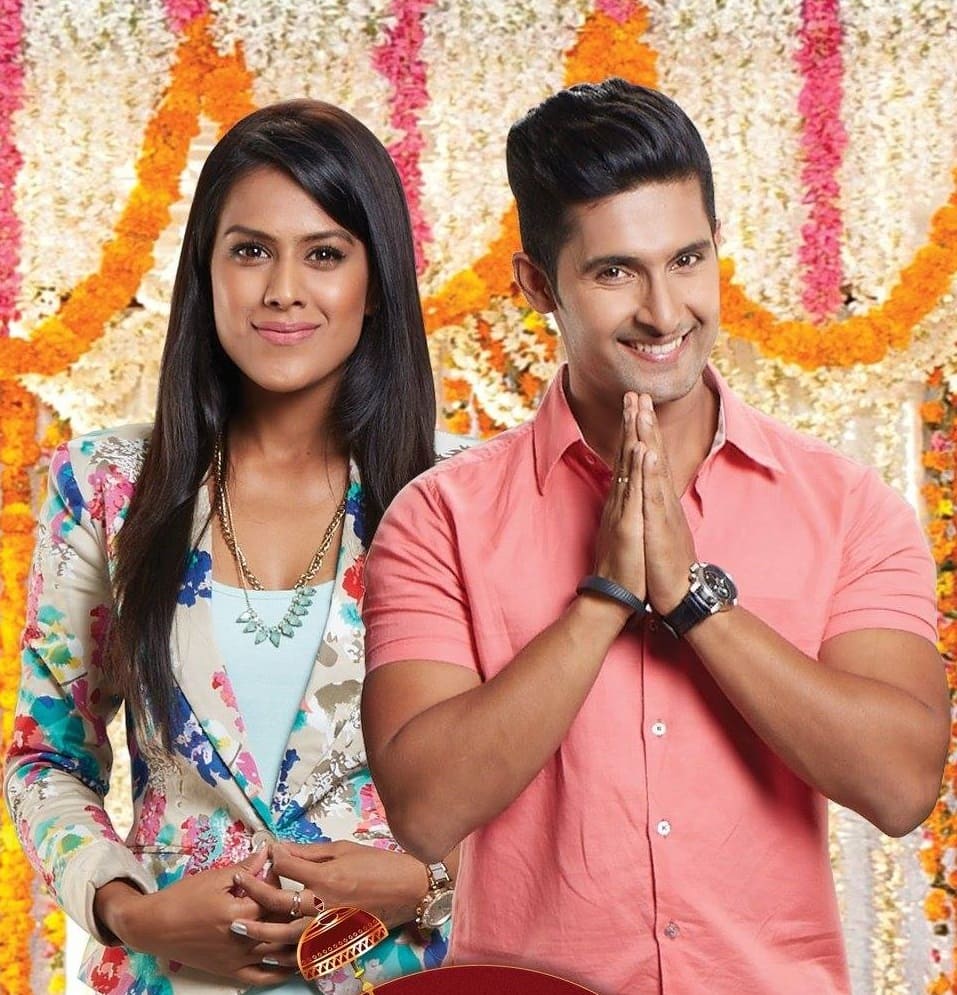 The King of Hearts story revolves around the lives of DD and her daughter Roshni. Roshni falls in love with a gentleman Siddharth, who later discovers that the man she fell in love with was lying to her this entire time! She chooses to leave him, but their story does not end there. Get a glimpse at some interesting bits to expect this November.
King of Hearts November teasers
King of Hearts is a thrilling TV show airing on Glow TV. In the teasers below, Raghu reveals his true identity and the secret he keeps to Pinto. Will Pinto keep his secret safe? Shabnam is not convinced by Siddharth's efforts to keep his secret safe. Will she eventually uncover the truth?
Monday, 1st of November, 2021 - Episode 164
Shabnam and Simran collaborate to investigate if the individual claiming to be Sid is what he says he is. DD avoids jail time, and it is thanks to Kritika's efforts again. Meanwhile, Shabnam quickly becomes a victim in Sid's psychological games, but she is not completely trapped.
Enjoy reading our stories? Download the BRIEFLY NEWS app on Google Play now and stay up-to-date with major South African news!
Tuesday, 2nd of November, 2021 - Episode 165
Siddharth can tell that things may go wrong, but he still vows to trap Shabnam. Finally, Sundari arrives at the Patel home to live there. Her only motive for the move is to make Shabnam's life miserable. Will she succeed?
Wednesday, 3rd of November, 2021 - Episode 166
Shabnam wants to confirm if the bullet wound is really on Ranghu. Nevertheless, Roshni is mistaking Ranghu for Sid, who suffers from memory loss, and she attempts to make him recollect their shared memories.
Thursday, 4th of November, 2021 - Episode 167
Sid confesses to Pintoo that the success of his schemings will depend on Roshni's cooperation. Meanwhile, Roshni uncovers the mystery behind Ranghu, courtesy of Simran and Kritika's assistance.
Friday, 5th of November, 2021 - Episode 168
Siddharth has yet to stop the games he is playing with Shabnam, but his bubble almost bursts after realising that he has just one contact lens on. DD is suspicious of Roshni's developing feelings for Ranghu.
Saturday, 6th of November, 2021 - Episode 169
Shabnam does her best to implicate Sid, but her attempts are futile. Meanwhile, Shabnam discovers that Ranghu owns two mobile phones and the flames of suspicion rekindle in her heart. Will Shabnam uncover the ongoing games or not?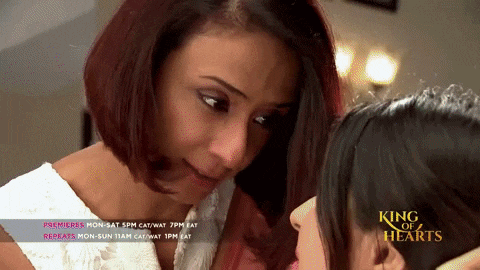 Monday, 8th of November, 2021 - Episode 170
Siddharth executes the last stage in his schemings while a strange phone call leaves Alaknanda in a disturbed mood. Is Alaknanda scared of having her secrets revealed?
Tuesday, 9th of November, 2021 - Episode 171
DD informs Roshni about the story behind the person known as Bansi. According to DD, Roshni is married to the grandson of Bansi. So, it is evident that Alaknanda and DD are concealing a huge secret.
Wednesday, 10th of November, 2021 - Episode 172
DD carries out Bansi's instructions to the letters; she also pronounces that Sid and Roshni will not be allowed in the same room. Meanwhile, Siddharth doubts that Kunal is the innocent and harmless personality he portrays himself.
Thursday, 11th of November, 2021 - Episode 173
Roshni suffers a mysterious and unexpected rash on her skin while Sid discovers that the daughter of the Bansi has romantic feelings for Raj. Then, a mysteriously curious man shows his face out of the blue. Who is this strange man, and what are his intentions?
Friday, 12th of November, 2021 - Episode 174
Bansi smartly discovers that Sid is the same person as the Priest while DD requests that Sid return for some time. Thus, the viewers are introduced to the real personality of Kunal, and Siddharth is proved right about him all along.
Saturday, 13th of November, 2021 - Episode 175
Bansi and DD's conversation gets to Sid, who is now knowledgeable about the secrets that they share. Since Sid is now aware of the game plan, will he prevent Bansi from capturing Roshni?
Monday, 15th of November, 2021 - Episode 176
The teaser for today is not available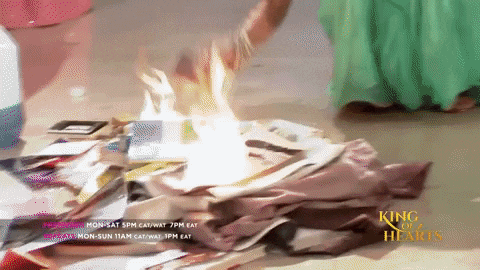 Tuesday, 16th of November, 2021 - Episode 177
Sid begins to link Kunal to the unexpected attacks while Alaknanda affirms the fact that the horoscope of Roshni has never been produced. How then does Bansi know of it?
Wednesday, 17th of November, 2021 - Episode 178
A well-known figure appears out of nowhere to rescue Roshni from the brink of death. Meanwhile, Sid loses his emotions after discovering that Kunal was responsible for the malfunctioning of the car brakes.
Thursday, 18th of November, 2021 - Episode 179
Sid discovers that Bansi had planned Kunal and Roshni's wedding before Roshni's birth. However, Sid travels to Nirona to continue his investigations while Kunal trails him to his present location. Will Kunal's evil goons succeed in harming Sid?
Friday, 19th of November, 2021 - Episode 180
Sid confirms that DD's daughter is truly Roshni and that Bansi had it all planned from the onset. Nevertheless, Roshni consents to Bansi's terms and conditions for the sake of her grandmother's safety. DD and Sid hurry their return trip to Mumbai to reveal Bansi's secrets; will they meet up with time?
Saturday, 20th of November, 2021 - Episode 181
Shabnam, Kunal, and Bansi now hold the advantage in the psychological warfare while Roshni is in the loop with the inability to identify with other people than these three cunning musketeers.
Monday, 22nd of November, 2021 - Episode 182
The teaser for today is not yet available.
Tuesday, 23rd of November, 2021 - Episode 183
Sid tries to make Roshni's memory return to her through recollections of past events. But, unfortunately, Alaknanda discovers that Roshni is under the influence of Shabnam's evil supernatural powers.
Wednesday, 24th of November, 2021 - Episode 184
Kunal attempts to do something untoward with Roshni but is prevented by Jyoti. Meanwhile, Shabnam declares that Roshni and Kunal are not yet a legal couple, and she hurries towards correcting this issue within a short period.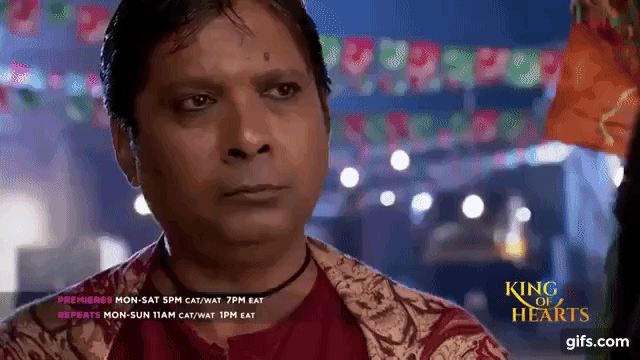 Thursday, 25th of November, 2021 - Episode 185
Shabnam finds herself in possession of Roshni's mobile phone, and she attempts to uncover the identity of the person that Roshni has been speaking with. Elsewhere, Sid's concoction is potent enough to push Kunal to the brink of revealing the big secret. Roshni begins to recall events in her past, albeit faintly.
Friday, 26th of November, 2021 - Episode 186
In today's King of Hearts drama, Sid discovers that Roshni's memories are coming back to her gradually, and he decides to continue meeting her privately. Alaknanda and DD investigate the person and reason behind Roshni's loss of memory.
Saturday, 27th of November, 2021 - Episode 187
Shabnam sends out a message to inform the people concerned about the marriage of Kunal and Roshni that must be done in five days. However, Shabnam begins to doubt the authenticity of Jyoti's intentions, and Sid finds out that Shabnam has been giving a strange substance to Roshni.
Monday, 29th of November, 2021 - Episode 188
DD and Sid are successful with their attempt to have the unknown substance in possession. Meanwhile, Shabnam does not stop giving the substance to Roshni; Shabnam is oblivious that the bottle's content is now glucose water, thanks to Sid's smartness.
Tuesday, 30th of November, 2021 - Episode 189
Shabnam gets to know that the substance she has been giving Roshni is nothing but glucose water. Finally, Sid provides Roshni with the cure, but it is a race against time. Will Roshni get her memory back before time runs out?
Raghu
Roshni brings him to the house, shocking the entire family, especially Shabnam, who is concerned that the truth will be revealed. Later on, he proves his identity in court, but he comes clean to Pinto that he is Siddharth. Will he be able to keep this secret from his family?
Shabnam
In the teasers above, he suspects that Roshni is up to no good and is taken aback when she comes with Raghu to the home. She is then humiliated when DD returns and puts her in her place. Later on, she decides to find out Siddharth's true identity with the help of Simran. But, unknowingly to her, this will land her in hot soup and set her up for a trap.
Are you a fan of the teasers above? Do you want to find out whether Shabnam will evade Raghu's trap? Then, ensure you do not miss one episode of the fascinating soapie. To watch King of Hearts full episodes, tune in to Zee World on weekdays at 17h00.
READ ALSO: A Love to Die For teasers for October 2021: Roma orders Danny's murder to protect her evil plan
In recent news, Briefly.co.za recently published A Love to Die For teasers for October. The storyline is only getting more enticing.
Roma and Tara will stop at nothing to ensure that their plan against Aarohi works. They kill Danny when he becomes a threat to their mission, and Deep vows to make them pay. Get to know how the whole story unfolds during the month from the following A Love to Die For teasers.
Source: Briefly News