Banting recipes on a budget
For Banting recipes on a budget to be as successful as intended, you need to have a starting point. This will go a long way to ensure what you spend does not affect your income to the extreme. Living a healthy lifestyle is consuming both low-carbohydrates and high fat (LCHF) meal plans at a neck-breaking speed. Banting is not about dieting; it is an entirely new lifestyle that needs maintaining.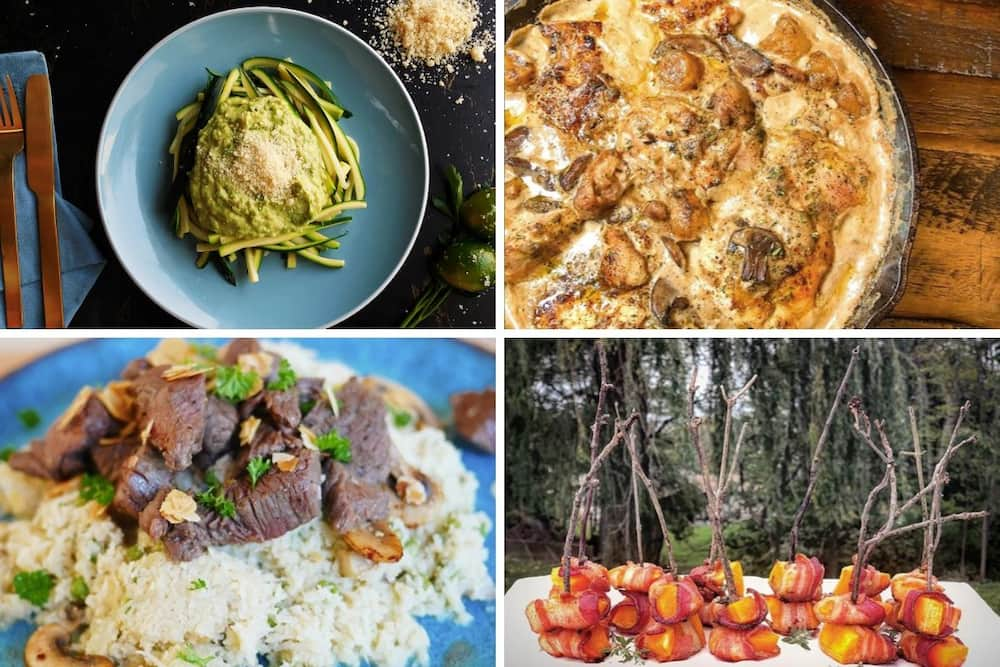 Read through this article and get some recipes that will help you save some money while preparing these Banting recipes on a budget.
Top easy Banting meals
When preparing meals that are low in carbs; you do not need to go to the extreme. Eating the right calories helps you consume less. Foods such as lots of vegetables and beans, or salads and steaks perfectly fit this type of description. Ever tried an omelet? It is one of the simplest meals to prepare with the right calories and proteins. It is the easiest recipe you can use to add to your favorite proteins, spices, herbs, and vegetables.
Other easy-to-find cheap Banting meal plans could be tuna, turkey, or salad, and meat. You can also purchase tortillas and store them, and later you can add homemade fillings such as chicken salad, tuna, mayonnaise, and then make a batch and refrigerate before devouring the delicacy when chilled. You can check out on Banting recipes on a budget PDF which does not have to be expensive as much. The focus is to alter your daily habits to ensure all your savings are not being spent on food. Getting most out of your banting a budget recipe will involve:
1. Beef and mushroom cauliflower risotto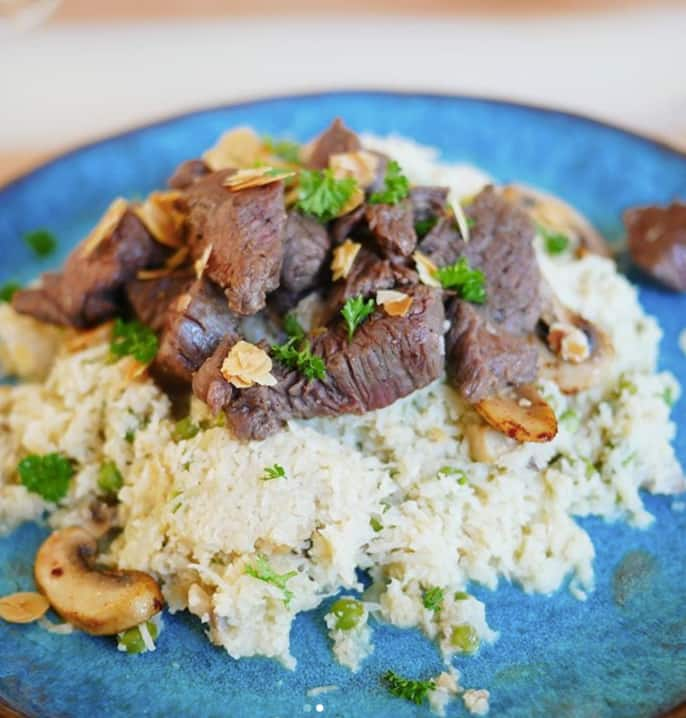 Ingredients
200 grams of beef cut into small cubes
1 punnet of sliced mushroom
1 finely chopped fresh chili (optional)
2 crushed cloves of garlic
½ finely chopped onion
1 tablespoon of olive oil
Parmesan for serving
Rosemary
Black pepper and salt to taste
500 ml of chicken stock
I head of cauliflower
¼ cup of cream
Preparation
1. Heat the olive oil in a frying pan and put in the onions and sauté until they soften. Add the fresh chili and garlic and cook for a few minutes.
2. Add the beef cubes until they become brown, and then add the mushrooms and season with dried rosemary, salt, and black pepper. Once the beef is well cooked, pour in the cream.
3. Using a grater or a food processor, grate the cauliflower into fine pieces.
4. Empty the beef and mushroom mix into a separate dish, and without cleaning the pan, add the cauliflower into the pan for about 2 minutes.
5. Begin pouring in the chicken stock, ¼ a cup at a time, while stirring continuously. Ensure the stock reduces before adding in the next ¼ cup, and importantly ensure your pan is heating on the right amount of heat.
6. As soon as all the stock reduces, add the beef cubes and mushroom back to the pan. Allow the risotto to simmer in low heat until delicious and sticky.
2. Pan-roasted chicken thighs and mushrooms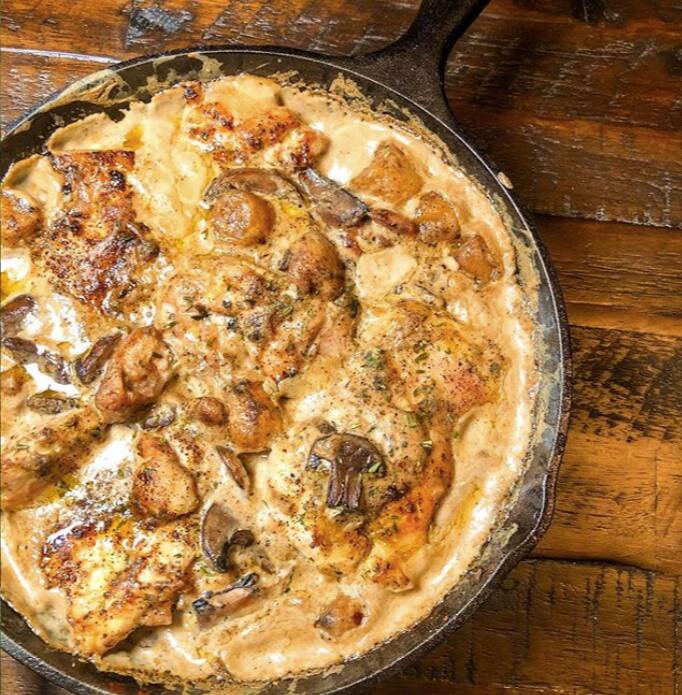 Ingredients
Freshly ground pepper and salt to taste
1 zest of lemon
¼ cup of cream although it can be optional
¾ cup of chicken stock
2 sprig thyme
8 roughly chopped sage leaves
2 crushed huge cloves of garlic
300 grams of assorted mushrooms (enoki, brown mushroom, shitake, and baby button). Chop the ones that are bigger.
2 tablespoons of butter
6 large chicken thighs (skin and bone intact), lightly seasoned with salt
Preparation
1. Pre-heat the oven to 200⁰ C.
2. Heat the butter in a non-stick frying pan and brown the chicken thighs on each side until they turn golden brown. Remove and put aside.
3. In the chicken juices that have remained in the pan, add the garlic, mushrooms, and herbs, and mix them well until they become slightly fragrant and brown.
4. Add the chicken stock and cream if you prefer and simmer for at least 2 minutes. Season with salt, and pepper to taste. Add the chicken thighs piece by piece by slowly nestling them between the pieces of mushrooms.
When you are done with all these steps, put all the mixture in the oven and let the chicken soften. The cooking liquid should reduce, and the thighs become crispy. Add in the lemon zest for a better taste. Serve while still hot with a side dish of your choice.
3. Bacon-wrapped pumpkin slices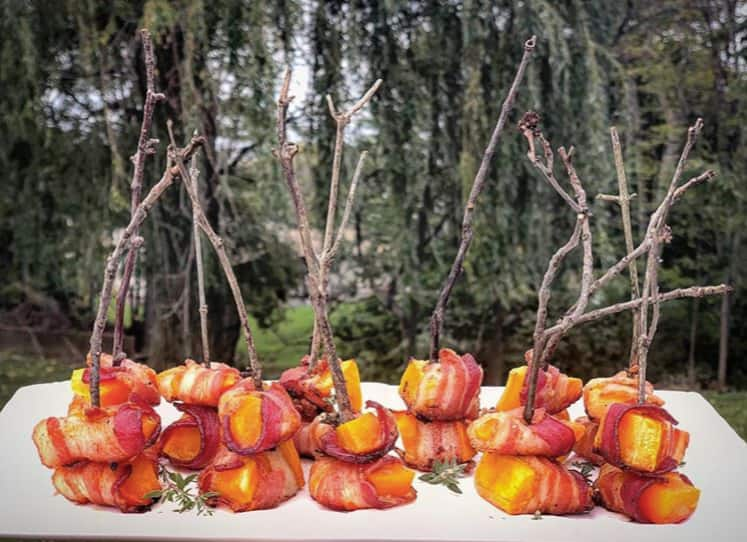 Ingredients
5 ml of honey
30 ml olive oil
8 pumpkin slices (about 2 cm thick)
Salt and pepper
2.5 ml ground cinnamon
2.5 ml dried chili flakes
2.5 ml finely chopped garlic
100 grams crumbled cheese
8 strips of thick cut streaky bacon
Herbs or basil leaves to taste
Preparation
1. Pre-heat the oven to 190⁰ C
2. Carefully fix a baking paper on the tray and spread it with the olive oil, garlic, honey, cinnamon, and chili flakes. Season using a bit of pepper and salt.
3. Wrap the bacon strips around each piece of the pumpkin, and arrange them on the baking tray, allowing them to cook for at least 20-30 minutes until tender. Put some of the crumbled cheese on top, while slowly adding the herbs or basil leaves.
For a better taste, serve with some Greek yoghurt, cultured cream, dollop, or sour cream. This adds some aspect of creaminess to the veggies. You can also opt for sunflower seeds, sesame seeds, or finely chopped nuts on top of the cooked pumpkin if you prefer some crunchiness. This is among the best budget meal plans South Africa.
READ ALSO: Easy banting recipes
4. Baby marrow noodles with avocado pesto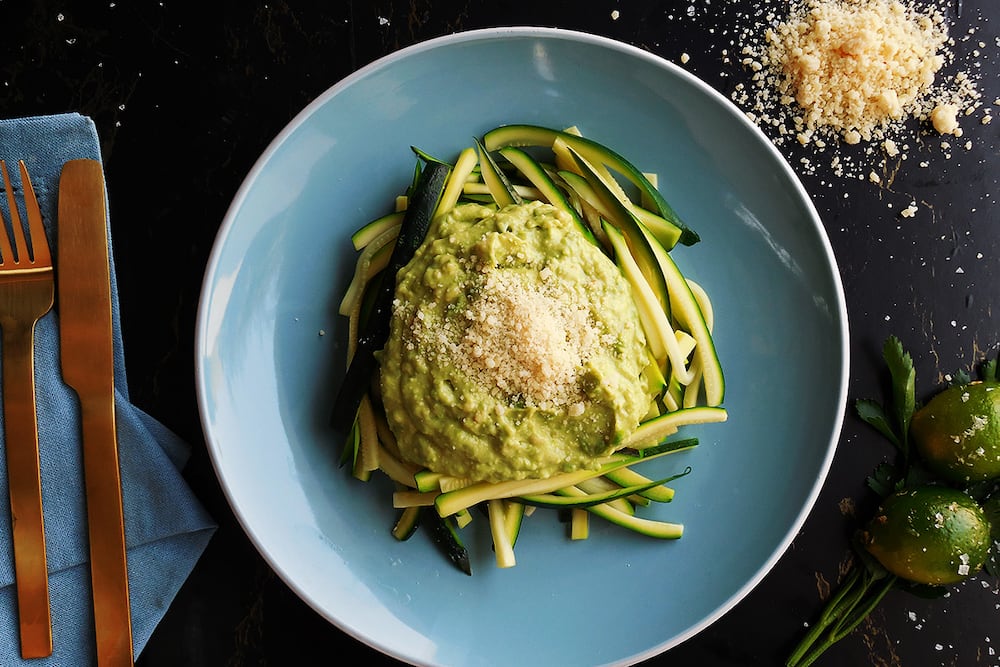 This meal is very easy to prepare and can be served for 2-4 people.
Ingredients
A quarter of a cup of olive oil
1 clove mashed garlic
1 tablespoon lemon juice
Salt and black pepper to taste
Quarter chopped walnuts
I ripe avocado
½ cup torn basil leaves
1 cup peas (frozen or fresh)
400 grams of zucchini noodles
Parmesan cheese or crumbled feta
Preparation
1. When you use fresh peas, make sure to blanch them in cold water.
2. Add the avocado, basil leaves, salt, garlic, lemon juice, walnuts, and peas inside a food processor and mix until finely chopped.
3. Pour in the oil and continue pulsing until you have a thick paste.
4. For a better taste, add the ground pepper. Taste to check the seasoning, and if not enough, you can add a pinch of salt and some more lemon juice.
5. Gently mix the pesto and zucchini noodles until all noodles are coated.
6. Top with chopped walnut and parmesan cheese or crumbled feta.
7. Serve immediately.
Tips for Banting on budget recipes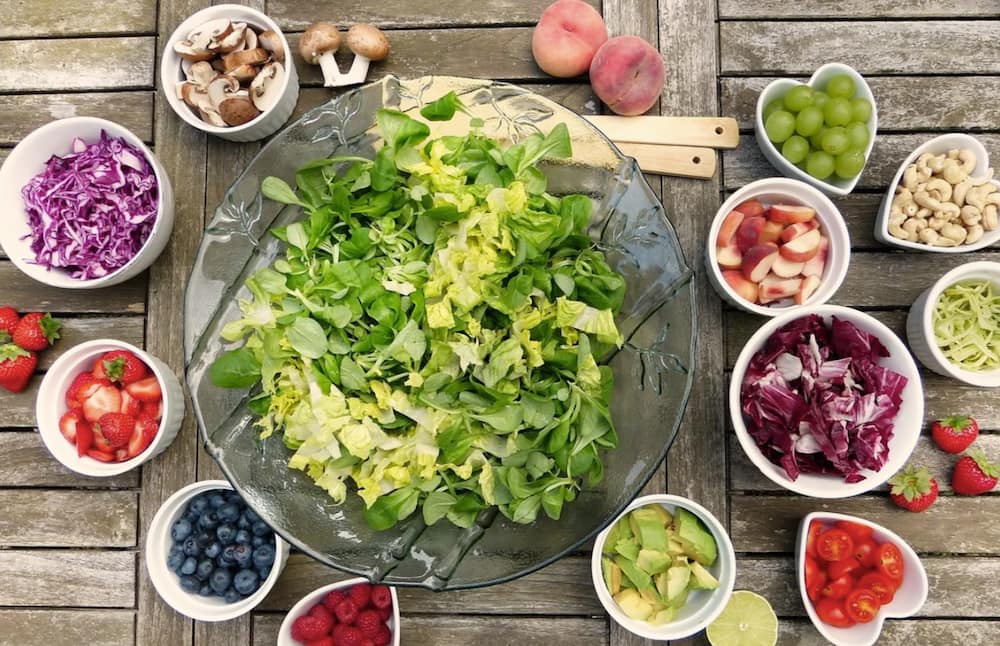 READ ALSO: Banting food list: A guide to the right food to eat while on a banting diet
When you go out to purchase foodstuff from a supermarket, or a grocery store, read the labels on the package keenly, and this will ensure you pick the right item since you do not want to purchase foods that are high in fructose or starch. Keep track of the portions you eat as any traces of carbohydrates add up eventually.
If you decide to go on Banting on a budget meal plan, then the tips below will simplify the whole procedure:
1. Focus on the things you are supposed to eat, and this involves foods with no starch since they are delicious and savory. You will not have feelings of deprivation for your most treasured meals.
2. Set aside a few days of preparation by not checking the cabinets of the foods that are high in carbohydrates and checking the ones that are carb-free. Plan to go grocery shopping for zero carbohydrate meals.
3. Try new stuff and have fun, which merely means you will be cooking more. Build a specific routine that will not make you get bored along the journey.
Banting on a recipe could be a daunting task at first. Below are some steps to help you get through:
When you go out shopping, always compare prices as one supermarket will always offer a cheaper price.
Always have a shopping list to avoid impulse buying.
Go shopping when you have had a good meal at home to avoid passing by a fast food café or restaurant to pay an extra cost for what you have not planned for.
Buying unpackaged fruits and vegetables is cheaper.
Buy groceries that are in season as they are cheaper.
Embrace vegetables sometime in the month as they are cheap compared to meat.
To bulk up your meals, use pulses and lentils.
Purchase and cook in bulk, by subdividing the meat and chicken and freezing for use throughout the month.
If you have enough space in your backyard, you can start kitchen gardening and plant some of your favorite vegetables and herbs.
Banting quiche recipes will play a significant role in ensuring you lead a healthy lifestyle on a budget. Banting on a budget in South Africa helps you to consume products that are fresh and healthy.
READ ALSO:
Vegetable banting recipes
Banting chicken recipes
Banting bread recipes
Source: Briefly News