Duduzane Zuma wedding story and photos
Being the son of the retired president of South Africa, Jacob Zuma, Duduzane Zuma wedding was expected to be the talk of the town. Although held in private with only invited guests attending, the wedding pictures give a clear picture that it was a great wedding.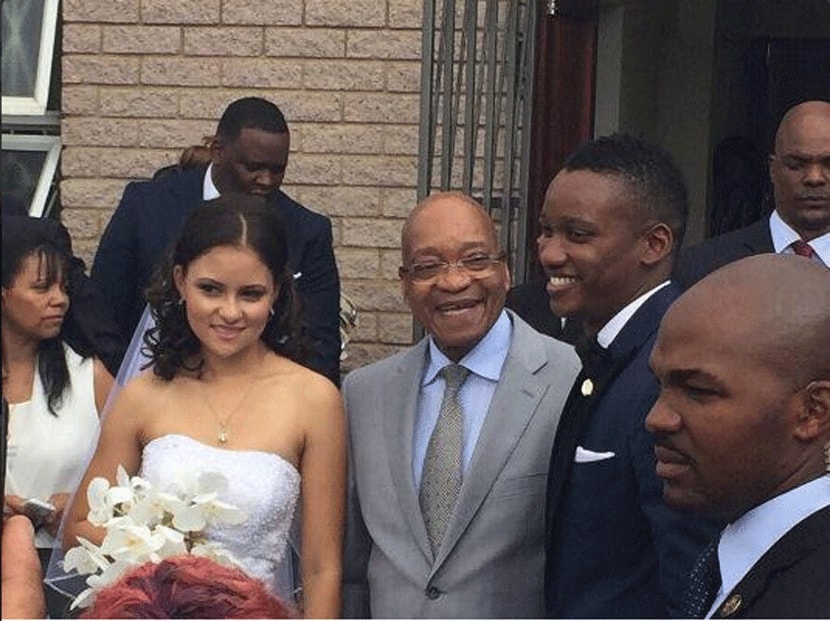 What we are certain of, is that Duduzane Zuma married Shanice stork. Read on and get to know more about them.
Duduzane zuma wedding story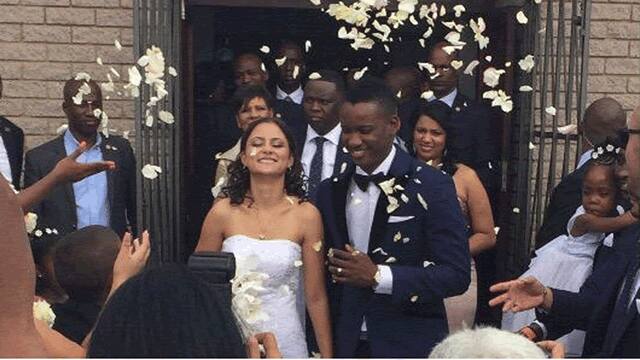 Duduzane Zuma wedding took place in Newlands, Durban at the New Apostolic Church in 2015. It was a private event that was attended by politicians, business people, celebrities, family and friends of the Zuma. The event only had 500 people and after the wedding, the ceremony was moved to Fairmont Luxury Resort and Hotel. There was tight security in the ceremony, particularly because of the President and other public figures. This explains the small number of invited guests. A traditional wedding would then be held in Nkandla as was revealed by one of the relatives.
Duduzane zuma wedding pictures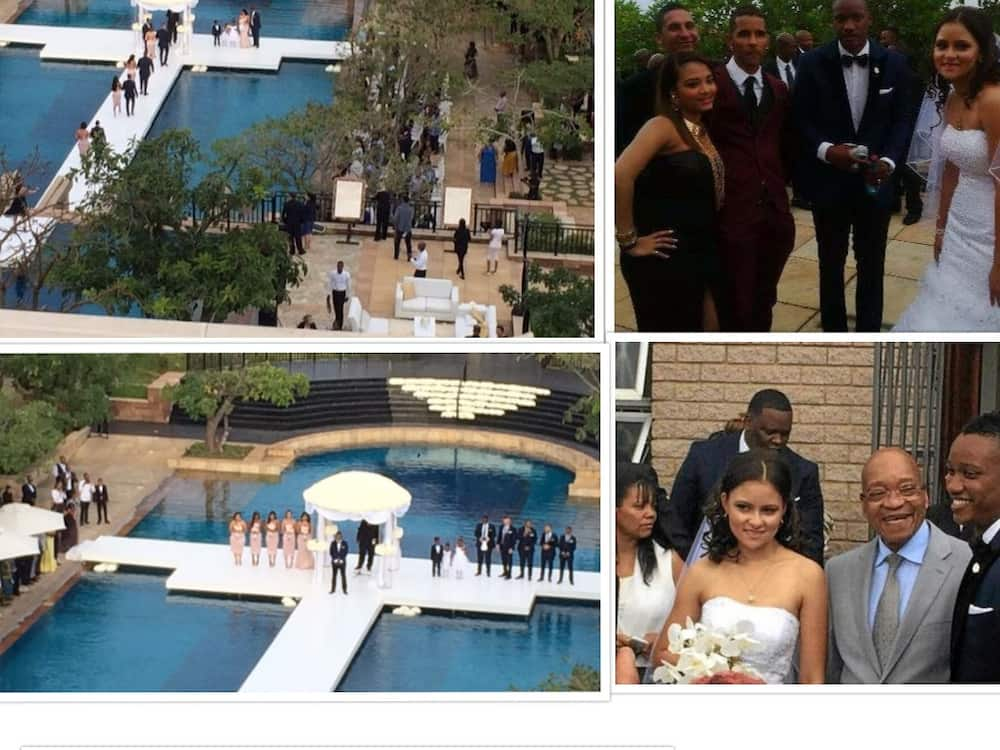 The wedding pictures of Duduzane and Shanice Zuma reveal that the event was terrific. It must have been a luxurious one being that the president and other dignitaries attended the event. The bride wore a white gown that was open at the top. She also had a beautiful necklace that complimented her skin color. The groom also looked great in his blue suit and bowtie. The president wore a grey suit and blue shirt. Other guests were awesomely dressed as well. Being that the wedding was a private event, only a few details about it are known.
Duduzane Zuma's wife
Duduzane Zuma wife is Shanice Stork. She has kept her life private and not much is known about her.
Duduzane Zuma's mother
Duduzane Zuma's mother is Kate Mantsho. She had been married to Jacob Zuma for 18 years and died in 2000 after she took an overdose of malaria and sleeping pills. In case you are wondering how old is Duduzane Zuma, he is 34 years old as he was born in 1984.
Where is Duduzane Zuma now?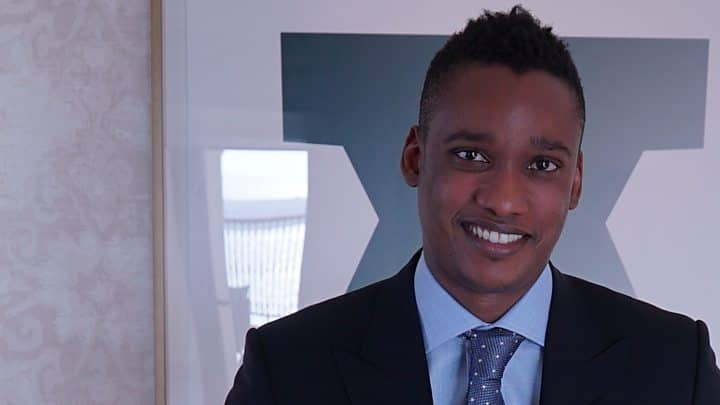 Duduzane Zuma is now into business and still happily married to his wife Shanice Stork. Duduzane is a popular business person in South Africa. He came to the limelight after his father Jacob Zuma was elected as the president of ANC. Later on, his father became the president and this exposed Duduzane more to the public. Duduzane owns several investment businesses in the country. Some of them include Mabengela Investments, Westdawn Investments, Gemini Moon Trading 254, Karibu Hospitality, Afripalm Horizons, Sahara Holding and Shiva Uranium. As portrayed in the media, Duduzane lives a very lavish life. He not only owns several cars but luxurious ones. His house in Johannesburg is quite big. Some time back in 2009, it was reported that he spent R200,000 weekly on a luxury ship. Such accomplishments show that he has succeeded as a business person.
Other interesting details about Duduzane Zuma
You already know that Duduzane Zuma is the son of Jacob Zuma, the former president of South Africa. Interestingly, Duduzane comes from an extensive family. Besides being the president of South Africa previously, his father is known to have about 22 children that are known. As such, Duduzane has several siblings and step-siblings.
Below are the siblings of Duduzane Zuma. These are the children of Kate Mantsho and Jacob Zuma.
1. Mxolisi (Saady) Zuma
Mxolisi is the oldest son of Jacob Zuma and Kate Mansho. He was born in Mozambique in 1980 when Zuma's family was living in exile.
2. Duduzile Zuma
Duduzile is also the child and daughter of Jacob Zuma and Kate Mansho. She is the twin sibling to Duduzane Zuma and was also born in 1984. She has a lot of interests in entrepreneurship.
3. Phumzile Zuma
Phumzile is the daughter of Jacob Zuma and Kate Mantsho. She was born in 1989, and she is a Scientologist.
4. Nhlakanipho Vusi Zuma
Nhlakanipho Vusi was the last born of Jacob Zuma and Kate Mansho. Unfortunately, he succumbed to lupus this year in July.
READ ALSO: Zuma and Duduzane photo: 'How beautiful and heartwarming is this image'
Even though Duduzane Zuma is the son of the former president and is a successful person, he has not had it easy in life. In 2017, he was accused of being part of a project that involved fraudulent activities. Despite such claims, he continues to soar in business. Duduzane Zuma wedding was a significant step for him and just like him, his family was delighted. Even though the event was kept private, we believe that it was spectacular and luxurious. In the future, we hope to hear more great news about this business guru. We can only wish him and his wife the best.
READ ALSO:
8 facts about Duduzane Zuma, who's implicated in state capture
10 Explosive reactions to Duduzane Zuma's ankle chains in court
Source: Briefly News