15 of the best restaurants in Johannesburg
When we picture eating out, the vision is almost always some nice restaurants that serve delicious food. The experience can, however, turn into a nightmare if the food is bad and the service is horrible. Some of the most suitable ways of finding good eating establishments are word of mouth, online reviews, and taking a chance. To help you make up your mind on where to treat your taste buds today, here is a list of some the best restaurants in Johannesburg.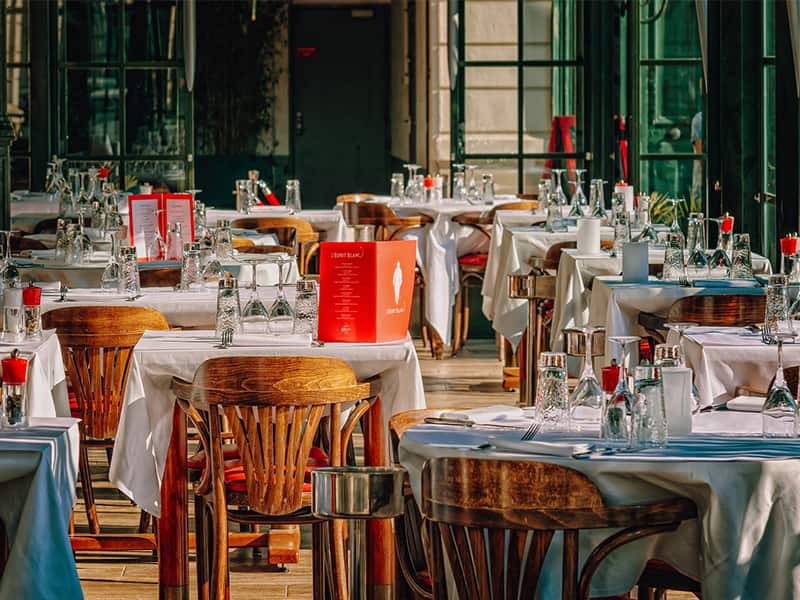 Joburg, popularly known as the City of Gold, is one of the most active cities in South Africa. With the fast and active lifestyle comes the need for relaxation, unwinding, and fine dining. In the restaurant field, the second largest city in Africa is setting the pace.
READ ALSO: 30 must things to do in Johannesburg 2019
Top 15 fine dining restaurants in Johannesburg
In a city where you are more likely to find some of the best cuisines in the world, choosing the right restaurants can be hard. Luckily, customer reviews and online rankings can help you locate an excellent restaurant.
1. Les Delices De France
The main attraction of Les Delices De France is its delicious food. The French Restaurant offers well-presented sumptuous food but at a high price. The interior décor is homely and cozy making it a suitable valentine's dinner location. Les Delices serves a comprehensive French menu with a daily chef special which is highly recommended. Chef Robert Baxa's duck dish is particularly popular. The service is excellent, and the employees are warm, polite, and efficient.
2. Marble Restaurant Johannesburg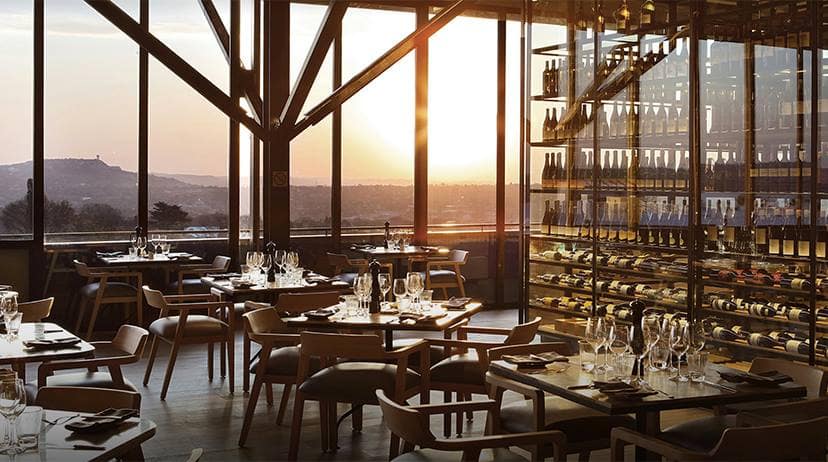 Located on Rumpet on Keyes, Corner Keyes & Jellicoe Avenue, Rosebank, Marble restaurant is easily one of the top restaurants in Johannesburg. The dining establishment specializes in local cuisine and cooking over fire. Top dishes on their menu include flamed mussels with coconut and lemongrass, Northern Cape Lamb cutlets with aubergine and tomato pickle, and tuna grilled on coal with smoked chipotle sauce. David Higgs, the restaurant's founder, is a renowned chef and eatery manager. The interior is eye-catching with expansive windows taking advantage of natural lighting and the magnificent view its Rosebank location offers.
3. DW Eleven-13
One cannot talk fine dining Johannesburg and leave out DW 11-13. The European restaurant is an excellent choice for group events, romantic dinners, and business meetings. The ambiance, food, and service are exceptional, but the price is quite exorbitant. The menu is mostly western dishes with special diets available for vegans and vegetarians. Chef Marthinus Ferreira and his team deliver quality dishes each personalized to customer preference, making DW 11-13 one of the top unique restaurants in Johannesburg. DW 11-13 is on Corner Bompass and Jan Smuts Avenue in Dunkeld West.
4. View Restaurant
For one of the best dining experiences that Johannesburg has to offer, the View Restaurant is the place to be. As the name suggests, this is one of the best restaurants in Johannesburg with a view because the excellent location within the hilltop Four Seasons Hotel offers beautiful views of the city and the surrounding area's greenery. The menu is dependent on the season and is mostly contemporary. The meals include wine pairings that provide an incredible culinary journey.
5. Luke Dale Roberts X the Saxon
Affiliated with one of South Africa's most revered chefs, the restaurant takes customers on a culinary journey through a five-course meal or eight-course menu depending on choice. Luke Dale takes inspiration from global gourmet food trends and incorporates them in the food. The Saxon Luxury Hotel location is headed by Chef Candice Phillips who supervises the team as they create masterpieces. Some of the dishes on the menu include Langoustine, home-cured lamb risotto, and springbok with ash backed beetroot. All the meals are accompanied by tea or a wine pairing.
6. Clico Restaurant

The European style eating establishment is considered one of Johannesburg's stand out fine dining places. The menu changes each month as the head chef and his team create new innovative gourmet dishes. The restaurant prides itself in using local, seasonal, and organic produce. South African boutique wine pairings complement all dishes. The eating space is elegant with classic yet modern architectural designs. Clico offers a variety of vegetarian-friendly dishes along with vegan and gluten-free options.
7. Winehouse at Ten Bompas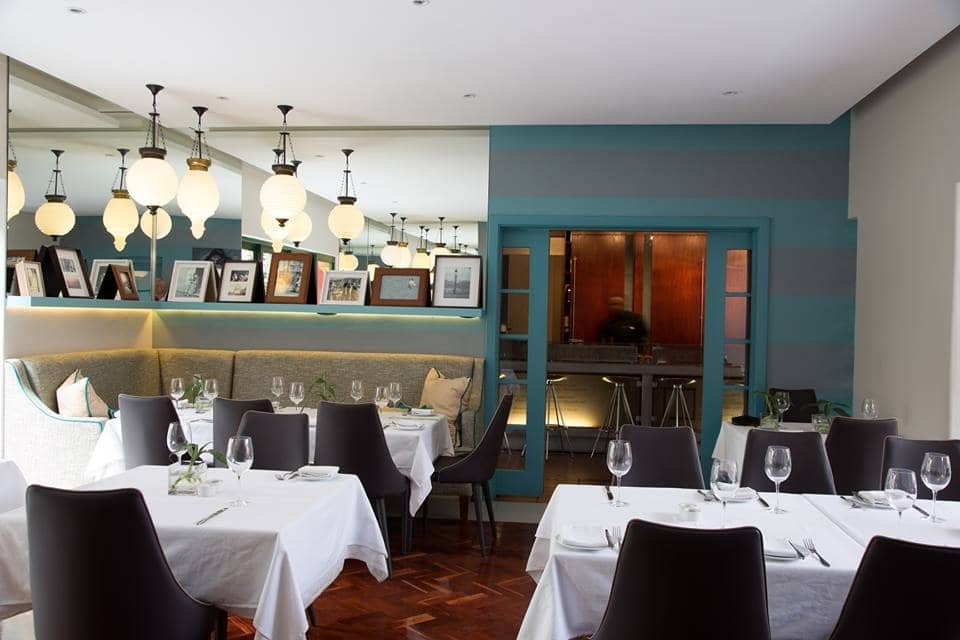 Looking for one of the best romantic restaurants in Johannesburg? Winehouse restaurant offers two excellent dining areas; the tastefully designed dining room or the outdoor terrace overlooking a manicured garden. Led by Chef Johannes de Bruijn, the team makes flawless dishes that taste as good as they look, if not better. Winehouse is definitely one of the top restaurants in Johannesburg in terms of service. The eatery is one of the most romantic restaurants in Johannesburg with its beautiful wine cellar and intimate dining spaces.
8. Casalinga Ristorante Italiano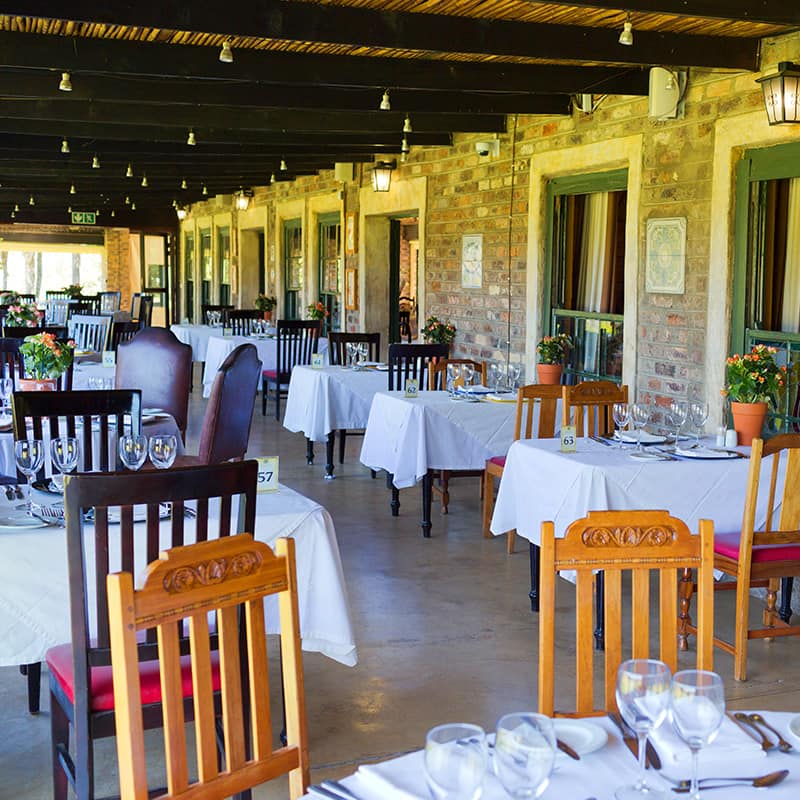 The stand out feature of Casalinga Ristorante Italiano is perhaps its excellent atmosphere. The setting is beautiful with a patio overlooking extensive well-manicured gardens. The menu is quite limited, but the food is delicious. Some of the dishes on the menu include Seared fillet of Lime-fish, backed with either lemon butter or prawn sauce and pan-fried chicken breasts with Artichokes, capers, mushrooms, and sundried tomatoes. Casalinga's friendly staff offer quick, efficient service that makes it one of the top 10 restaurants in Johannesburg.
9. Est Est Alea
Est Est Alea is one of the trendy restaurants in Johannesburg. The establishment has a great ambiance and is suitable for group dinners, business meetings, and special occasions such as birthdays. Their four-course to eight-course menu includes contemporary style dishes that come with wine pairings and multiple dessert options.
10. NCW Restaurant
NWC is suitable for groups and has excellent service. The establishment changes its menu every month allowing for creativity and delicious combinations from the chefs; this is good news for diners. NCW serves brilliant dishes such as silken cauliflower soup served with piquante pepper ice cream and charred sweet corn. The restaurant is vegetarian-friendly and offers value for money.
5 best, lower-priced restaurants in Jo'burg
As much as we all enjoy the fine dining experience, sometimes it is beyond budget to go for the above top restaurants Johannesburg. Nevertheless, food does not have to be expensive to be great. Here are five of the best restaurants Johannesburg offers in the lower price range.
1. Ristorante La Trinita
The 21-year-old restaurant offers mouthwatering food, excellent service and value for money. Their cuisines include Italian Pizza and Mediterranean dishes. Ristorante La Trinita is suitable for dinners, lunches, and breakfast. It is in Shop G1A located in Kyalami Downs Shopping Centre off Kyalami Boulevard. The establishment has special diets for vegans and vegetarians and includes gluten-free dishes. Its interior is homely and relaxing.
12. Galata Bakery
The restaurant located in Braamfontein offers delicious food that is suitable for breakfast and lunch. Expect generous servings of a Turkish breakfast at a low price. The meal comprises of scrambled eggs, Menemen, sliced tomatoes, cucumbers, freshly made cheese-filled fresh bread and a platter of olives. There are several options available for lunch with a wide range of excellent desserts.
13. Soul Souvlaki
Soul Souvlaki serves authentic Greek cuisines at a pocket-friendly price. The average main meal price is R85. The atmosphere is simple and laid back and the food is tasty, however, according to reviews, the service is below average. It is one of the restaurants in Johannesburg that has low prices.
14. Jamie's Italian
The menu comprises of Italian delicacies such as Pasta and Pizzas. The dinner is suitable for group events, birthdays, and business lunches. Service is excellent and the food is delicious. The average meal cost is about R100 excluding the wine. Jaimie's Italian has a fantastic ambiance, and the interior design is rustic yet contemporary design.
15. Dosa Hut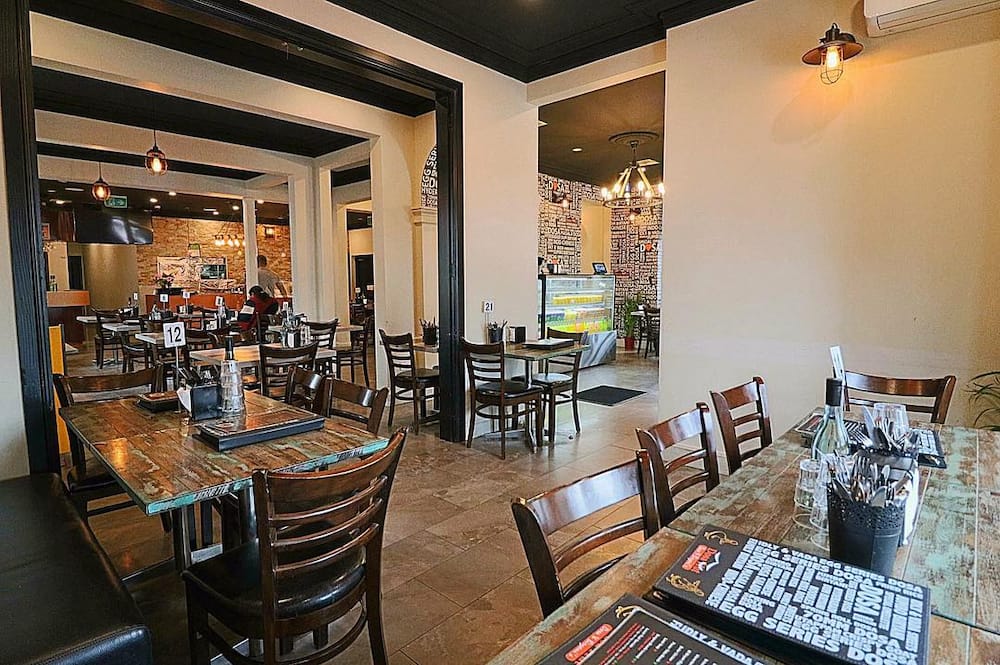 Dosa Hut is an Indian restaurant located on 48 Central Road. The diner offers cheap, delicious food, and excellent service. The menu is composed of Dosas and fish. Their food is strictly halal and vegetarian-friendly. The establishment neither serves alcohol nor allows it on their premises. Dosa Hut is the best restaurant in Johannesburg for Indian Cuisine.
READ ALSO: 10 best family things to do in Johannesburg
The next time you are thinking of going out, you can check out any of the above best restaurants in Johannesburg. Enjoy your meals and share the experience!
READ ALSO:
Top 10 things to do in Durban in 2019
5 best pet friendly accommodation sites in South Africa 2019
What are Pretoria Zoo entrance fees for 2019?
Happy Island Waterworld: everything you need to know before visiting 2019
5 affordable holiday destinations for South Africans 2019
Source: Briefly News