15 best breakfast in Cape Town (popular brunch and breakfast spots)
Breakfast is best meal of the day is just a statement until you visit a perfect South African eatery. There is no doubt that you will experience the best breakfast in Cape Town. Apart from the places where you can eat sweet junk food, there are health-conscious breakfast places in Cape Town with treats that will satisfy your nutritional needs.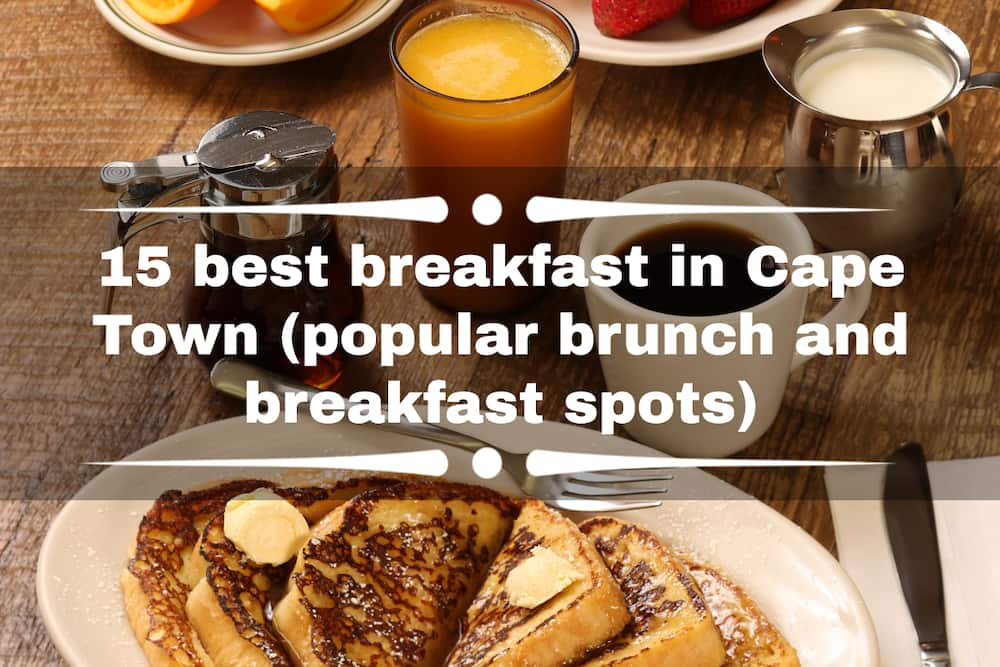 Looking for the best breakfast in town? Different breakfast spots in Cape Town offer friendly services with an exceptional focus on customer satisfaction. It is alright if you take your morning meals seriously because enough restaurants are waiting to serve you with fresh organic culinary. The art of turning those three-egg omelettes into a gourmet dish may vary, but the flavours are more than satisfactory.
The best breakfast in Cape Town 2020
There is every reason to believe that the breakfast and brunch Cape Town experience is the best in the rainbow nation. Locals and visitors of all walks of life, such as weekend brunchers, office workers, partygoers, joggers, and dog owners, flock in routinely for the best breakfast in Cape Town CBD. The city has numerous eateries that serve great meals, so you will never miss a perfect joint for all-day breakfast Cape Town.
READ ALSO: Easy banting recipes
Best breakfast in Cape Town with images
Everyone can enjoy their favourite dishes and even explore new treats in flashy eateries at the heart of Cape Town. The list of breakfast Cape Town spots and brunching destinations is endless, but these are simply the best in the city.
1. Starlings Cafe, Claremont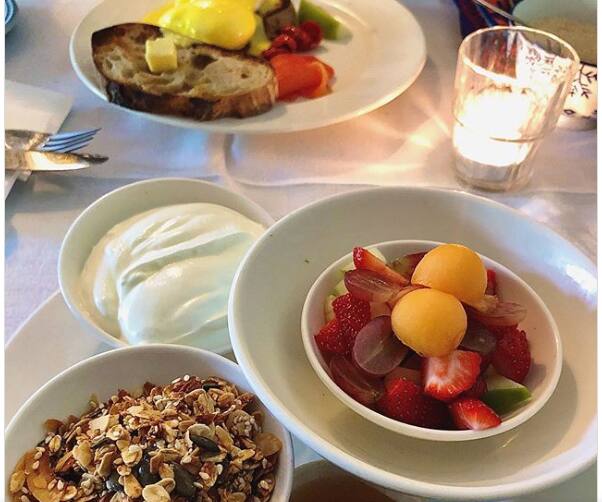 The garden eatery is always open to hundreds of guests who flock in daily for fresh tastes. Starlings feature vegetarian and healthy foods with crispy toppings. Baked treats and egg benedict among numerous other options on the menu take the day as favourites at the eatery.
Address: 94 Belvedere Rd, Claremont, Cape Town, 7708, South Africa
Telephone: +27 21 671 6875
Opening hours: Weekdays: 07:00 – 17:00, Sat: 08:00 – 16:00
2. The Food Barn Deli, Noordhoek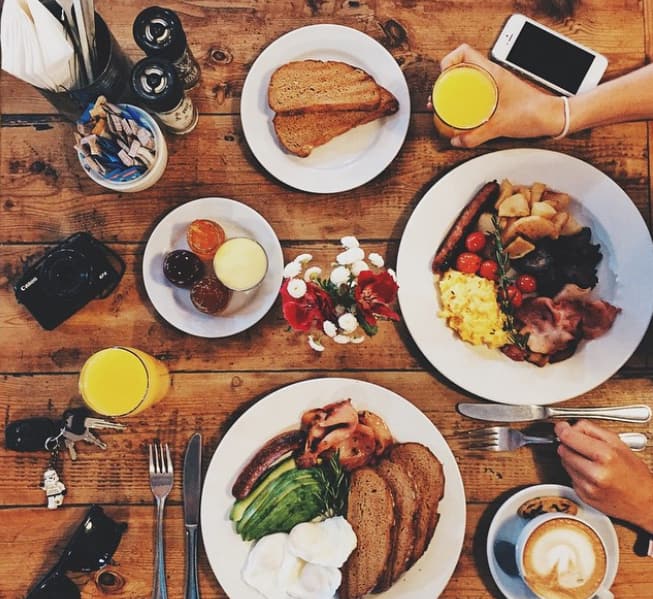 The brunching spot sits within Noordhoek Farm Village. In addition to its freshly baked meals, the surrounding shelves are never out of stock with local wines, tea, ingredients, and gourmet tapas. The hotel has a good selection of books and magazines to comfort guests as they wait for their services. Daily specials come with an all-day breakfast experience.
Address: The Noordhoek Farm Village Corner of Village Lane and, Noordhoek Main Rd, Noordhoek, Cape Town, 7979, South Africa
P.O. Box 756, Noordhoek, 7979
Telephone: +27 21 789 1966/ +27 (0)21 789 1390
Email: info@thefoodbarn.co.za
Opening hours: Every day from 8am to 4:30pm
3. Foragers Deli & Wholefoods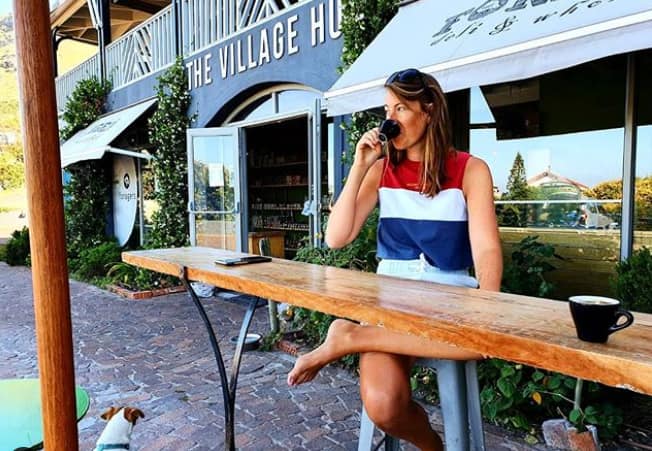 Forager guarantees the best breakfast in Cape Town with sea view. Among their best selections are tahini oats, hearty egg dishes, beans on toast, citrus granola, and bowls of bircher muesli. Better still, Foragers serves enriched local produce with a new experience.
Address: 2 Watsonia Ln, Scarborough, Cape Town, South Africa
Telephone: +27 72 095 8355/ +27 21 780 104
Opening hours: Every day 08:00 - 18:00
4. Signal Restaurant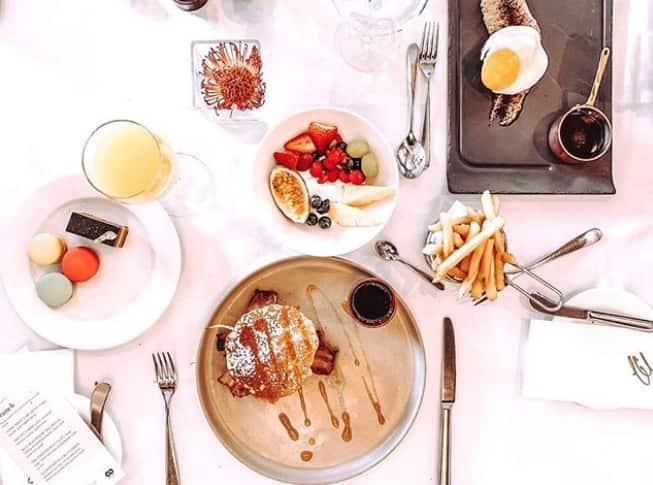 Signal, located in Cape Grace Hotel on Signal Hill, offers the best breakfast in Cape Town waterfront. Therefore, Signal is a must-visit eatery because of its fresh servings, quality services, and perfect views. Cheese platters, tartlets, baked goods, and little puddings never miss in their hearty meals.
Address: West Quay Road, Victoria & Alfred Waterfront, Cape Town, 8001, South Africa
Telephone: +27 21 410 7100
Email: signal@capegrace.com
5. Loading Bay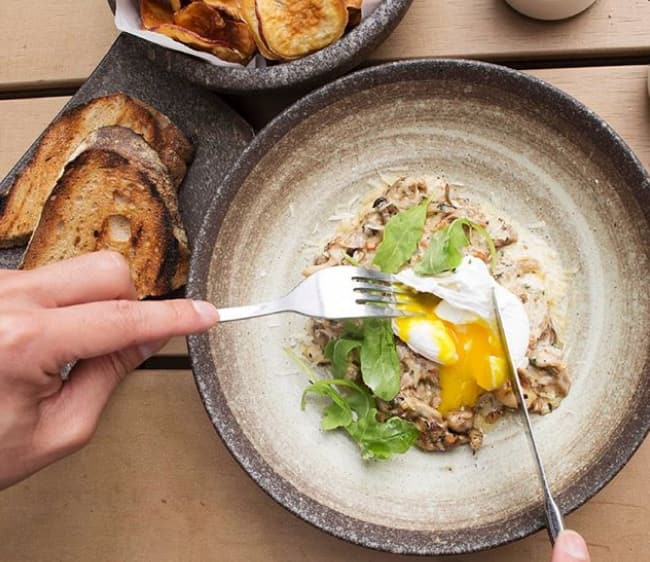 Loading Bay is prevalent among trendsetters and urbanites such as chef Ash Heeger. The mouth-watering flavours at the eatery will make anyone want to go back frequently. The spot is indeed an all-day every day must-visit zone of classic dishes blended from high-quality ingredients. The thought of poached eggs, mushroom ragout, and freshly baked cinnamon bun under one roof are irresistible.
Address: Shop 30, Hudson Building, 30 Hudson St, De Waterkant, Cape Town, 8001, South Africa
Telephone: +27 21 425 6320
6. The Blue Café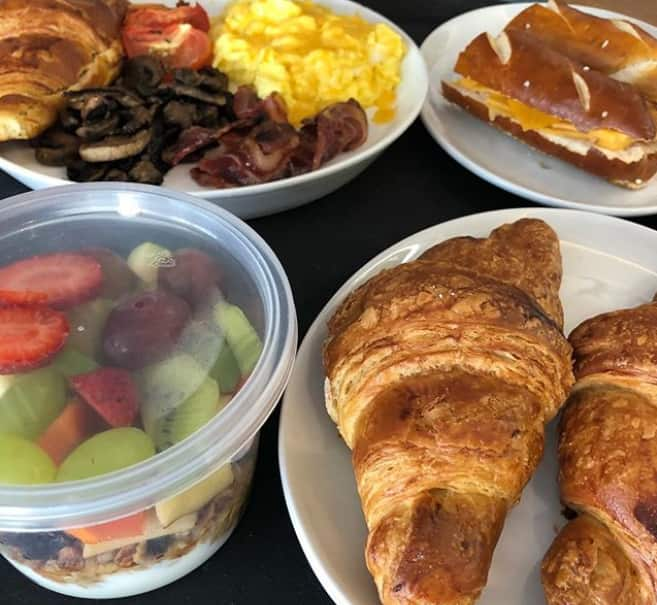 Many satisfied customers love the fact that it is possible to eat under the sun while at The Blue café. Besides, their door to door service is a catch for customers living nearby. If you have not tasted croissants before, then Blue Café is the right place to discover its deep flavours. The uniqueness of their treats is what interests most of their customers.
Address: 13 Brownlow Rd, Tamboerskloof, Cape Town, 8001, South Africa
Telephone: +27 21 426 0250
Opening hours: Weekdays: 7.30am- 10.00pm
7. Four & Twenty Cafe and Pantry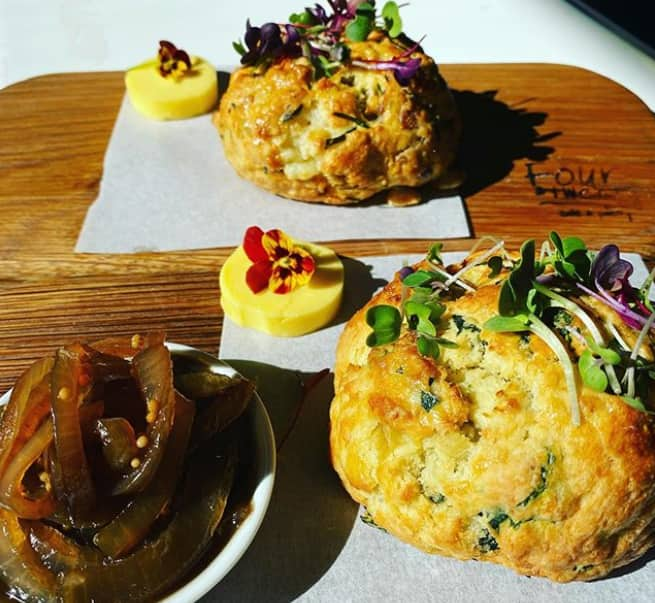 All-day breakfast and brunch cuisines make Four & Twenty an excellent place to satisfy every sort of cravings. Different experimental styles at the eatery make up incredible meals for both breakfast and brunch. Think Bangkok burger and beer-battered flapjacks every time you are visiting Four & Twenty. Better still, the eggs Benedict is on the menu all day!
Address: 23 Wolfe St, Wynberg, Cape Town, 7800, South Africa
Telephone: +27 21 762 0975
Email: info@fourandtwentycafe.co.za
Opening hours: Monday to Saturday: 8am – 5pm, Sunday: 9am – 4pm
READ ALSO: Best crumpet recipe South Africa
8. Kleinsky's Delicatessen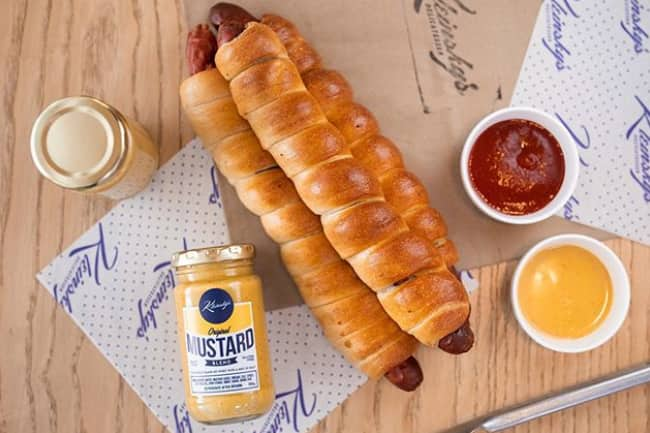 Kleinsky's Delicatessen stands out in Cape Town for its Jewish styling and New York touches. Several visitors walk in every morning for finger-licking meals. It is often hard for those who check in regularly to decide between a plateful of hash eggs, bagels, and Benedict Latkes when they are all a favourite.
Address: 92 Regent Rd, Sea Point, Cape Town
Telephone: +27 21 433 2871
Opening hours: Every day: 9am - 3pm
9. Clarke's Bar & Dining Room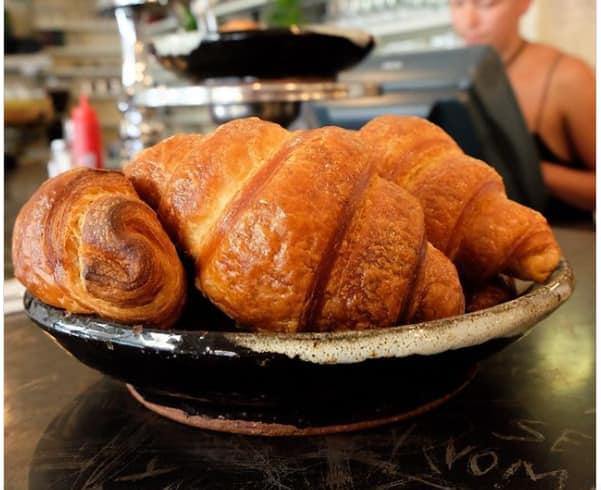 Clarkse is among a few places that serve breakfast all day in the city. Even better, the eatery gives customers a chance to customize their breakfasts by choosing their accompaniments. "Build your own breakfast" method is working effectively in meeting individual healthy breakfast goals. Whatever you order at Clarke's, you will be sure to enjoy fresh multi-seed, croissant, or sourdough accompaniments.
Address: 133 Bree St, Cape Town City Centre, Cape Town, 8001, South Africa
Telephone: +27 87 470 0165
Opening hours: Monday to Saturday: 8:00 - 19:00
10. Borage Bistro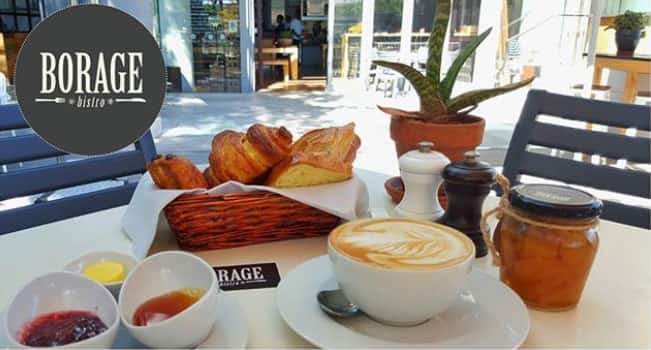 The cafeteria opened recently but has already won the love of most South Africans living in Cape Town and beyond. Borage is now a trademark eatery and has been attracting several customers for breakfast and brunch culinary. Borage Bistro specials include brioche buns, eggs Benedict, French toast, potato rostis, and crispy pancetta.
Address: 7B, Portside Building Buitengracht Street, CPT Foreshore, Cape Town, 7500, South Africa
11. Hemelhuijs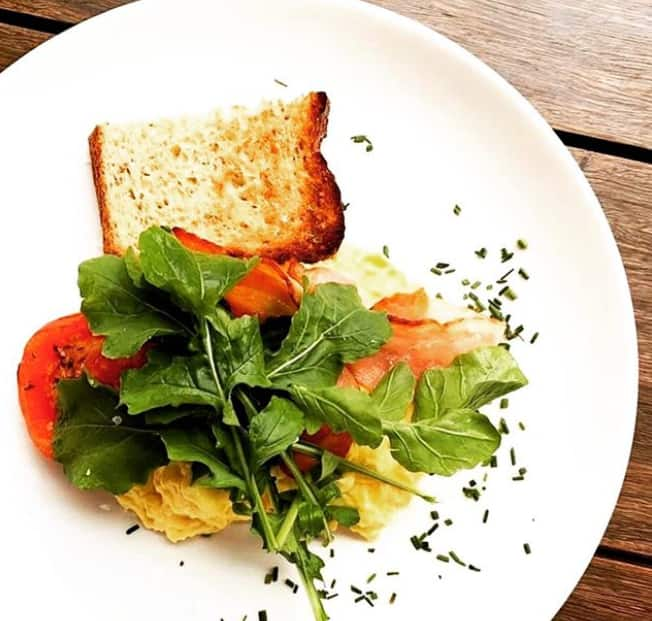 The uniqueness of Hemelhuijs is appealing to most of its customers in Cape Town. The hotel is highly accessible within the city centre, enabling many people to walk in to celebrate the inventive and dynamic menu.
The good thing about the hotel is that it offers newer experiences by trying crispy experimental dishes on returning customers. Hemelhuijs never disappoints when it comes to flavours and colour.
Address: 71 Waterkant St, Cape Town City Centre, Cape Town, 8001, South Africa
Telephone: +27 21 418 2042
Email: info@hemelhuijs.co.za
Opening hours: Weekdays: 9am - 4pm Saturdays: 9am - 3pm
12. Superette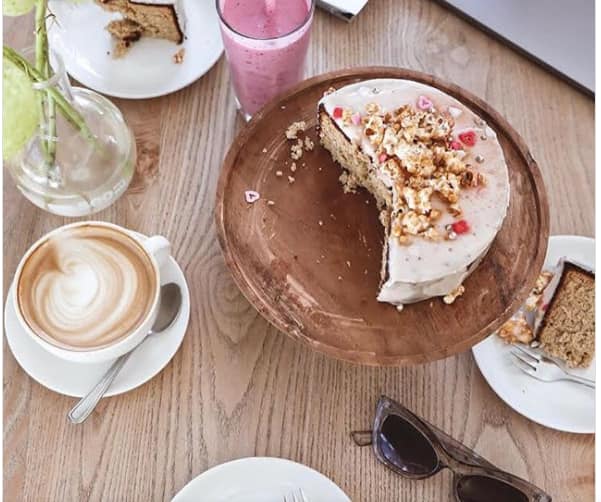 Superette is a perfect spot to brunch your cravings, especially on Saturdays. No one wants to skip British cuisines and classic American treats such as beans on toast and waffles in their mornings. Most people eating here prefer mushrooms on toast, poached eggs, and fresh greens.
Address: 66 Albert Rd, Woodstock, Cape Town, 7915, South Africa
Telephone: +27 21 447 5352
13. Manna Epicure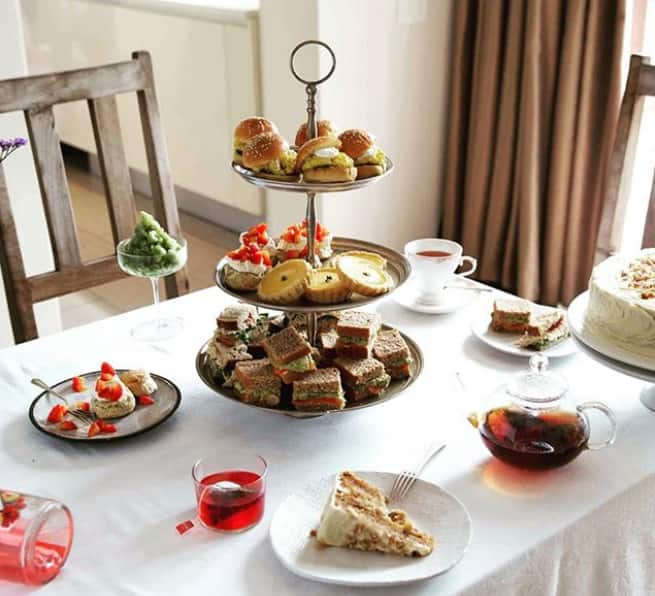 Most treats at Manna are borrowed from traditional twists with healthy inspiration from French cooking styles. The diversity of breakfasts and brunching options makes Manna the right place to experience new, amazing flavours. Manna inspired breakfasts and brunch servings include Braai and gourmet sandwiches.
Address: 151 Kloof St, Gardens, Cape Town, 8001, South Africa
Telephone: +27 21 426 2413
Opening hours: : 08:00 AM - 10:00 PM
14. Skinny Legs Luxury Café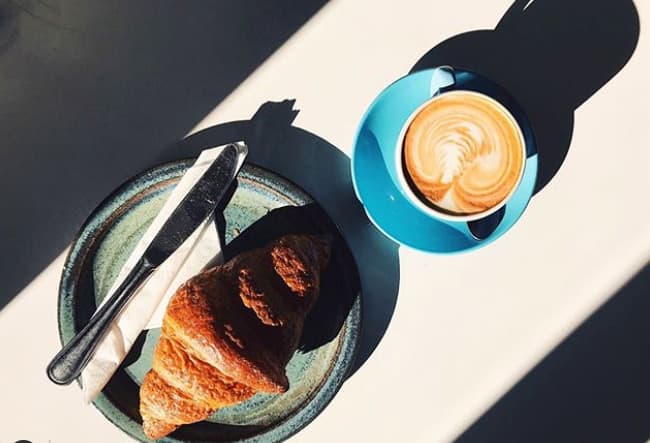 Skinny Legs is among the busiest restaurants because of its on-the-go customer service approach. You will not realize this fact until you check-in and experience the calming experience that relaxes you away from the city noise and dust. The hotel menu is irresistible for health-conscious brunchers.
Address: 70 Loop St, Cape Town City Centre, Cape Town, 8000, South Africa
Telephone: +27 21 423 5403
Opening hours: 7.00 a.m to 7.00 p.m
15. The Pot Luck Club and Gallery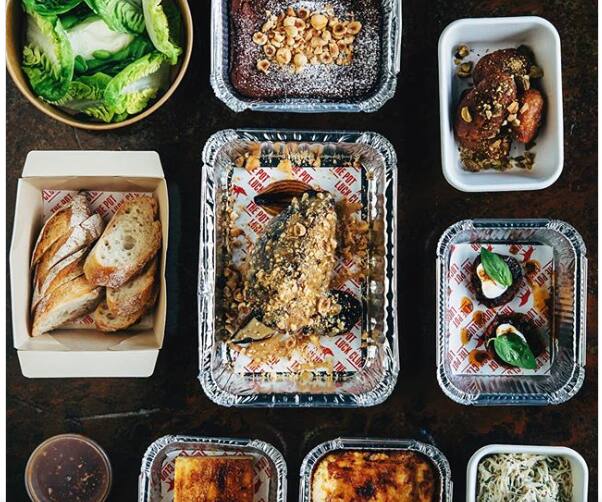 Pot Luck Club welcomes visitors for tasty breakfast and brunch treats. Their fusion of these cuisines is delicious.
Those looking for the best breakfast in Cape Town with a view often end up in The Pot Luck Club. The hotel operates insides one of the tallest buildings, The Old Biscuit Mill complex, with a good view of the city. Besides, breakfast and brunching, some people check-in for a better view of the surrounding.s
Address: The Silo, The Old Biscuit Mill, 373-375 Albert Rd, Woodstock, Cape Town, 7915, South Africa
Telephone: +27 21 447 0804
READ ALSO: Easy South African pancake recipe
The list of restaurants serving your best breakfast in Cape Town is endless. Most of these spots feature healthy dishes with customized flavours. Always check-in or order home delivery for all-day breakfast services and finger-licking brunching experiences.
READ ALSO:
12 best Indian restaurants in South Africa you must try
10 of the best waterfront restaurants in Cape
The best restaurants in Stellenbosch wine farms
Here are the best pizza places in South Africa
Reliable Food delivery apps south africa 2020
Source: Briefly News