15 breathtaking forest wedding venues Cape Town
Famous for places such as the Table Mountains and the Newlands Forest, Cape Town is the oldest city in South Africa and also one of the most famous cities in all Africa. It is where the South African Parliament is based, and it is also one of the most multiracial cities in the world with a population of over 500,000 people. The city has a mild climate, which makes it ideal for tourists looking for a good time. So, if you were thinking of having a wedding in one of the most diverse, scenic, and most importantly budget-friendly places on earth, then read our list of forest wedding venues South Africa.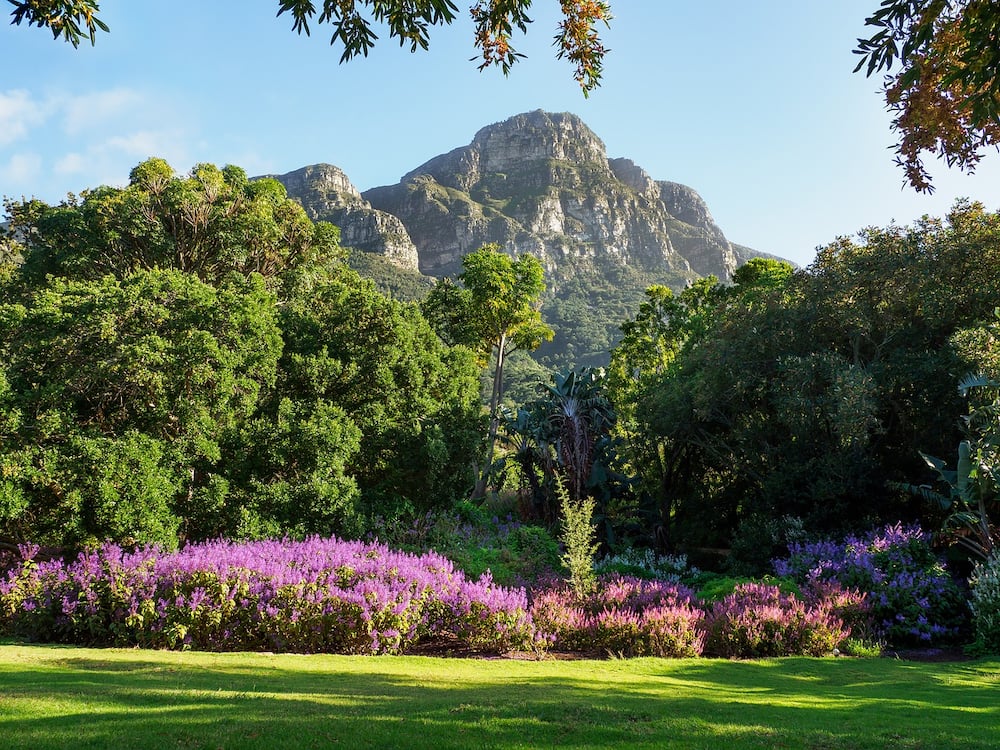 South Africa, like any other African nation, has had its shares of problems, but South Africans overcame them and came out the other side as a beacon of what hope looks like. As a country, we have managed to make peace with our troubled past through tolerance, coexistence, and intermarriages. Some of the best forest wedding venues Cape Town to bring two souls, families, and communities together include the places in this list.
1. Beloftebos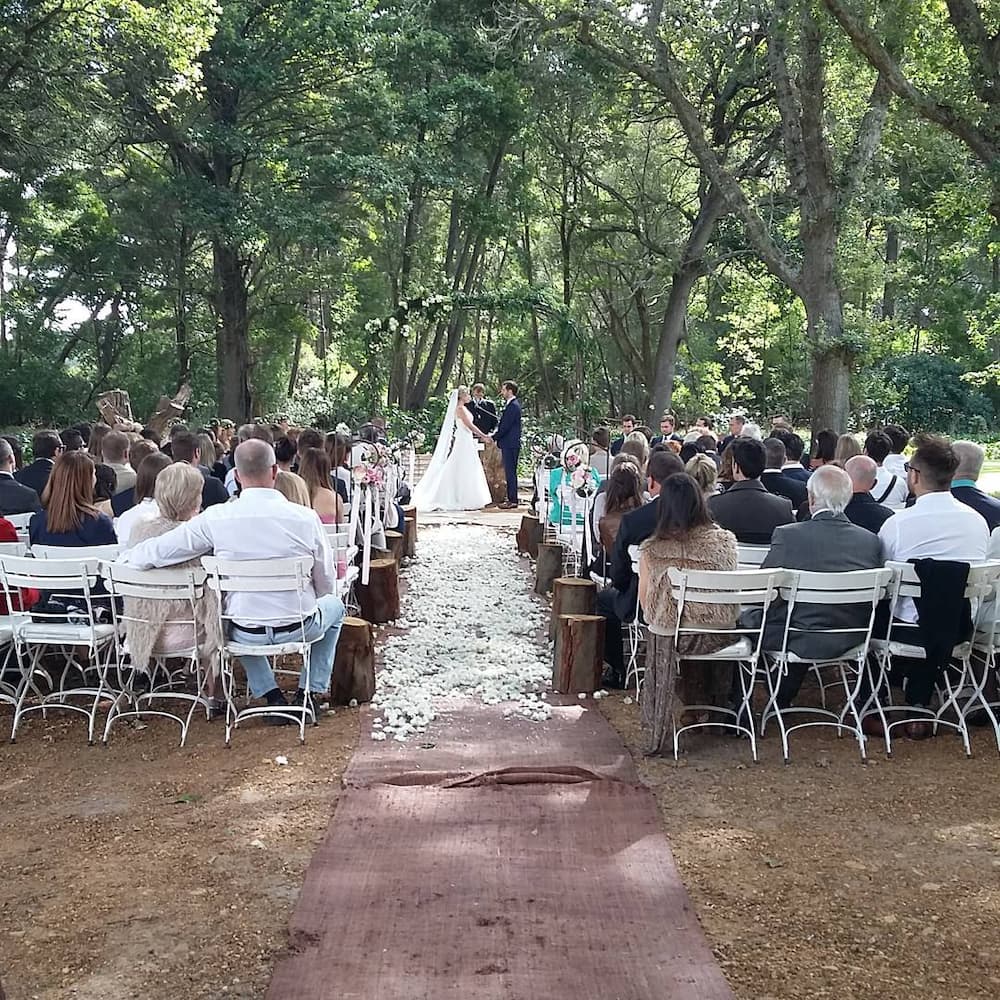 The smell of fresh forest oak trees, views of the Paardenberg River, and an absolutely gorgeous farmhouse will make your undoubtedly unforgettable day just a bit more unforgettable. The Beloftebos is a very popular forest wedding venue for the mentioned reasons and more. If feeling like a princess (or prince) from a Disney movie is what you are aiming for, then look no further than the Beloftebos.
Barn wedding venue Cape Town
2. De Uijlenes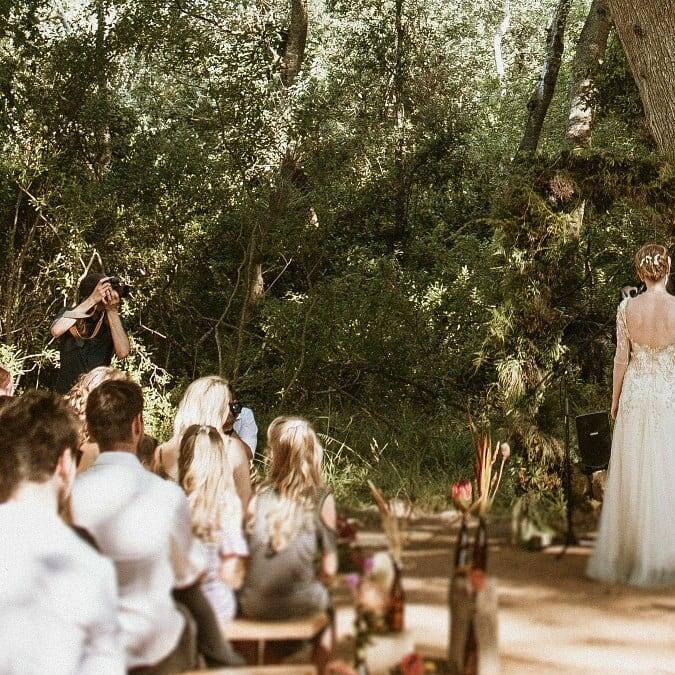 White arum lilies surrounding gigantic oak trees in an enchanted secret forest is the beautiful scenery that you will be getting with this venue. If your dream is a rustic 19th century barn for your guests to relax in and have some drinks as they warm themselves by the many fireplaces available, it will come true here. The De Uijlenes is the perfect place for your winter wedding venue Cape Town.
3. Die Woud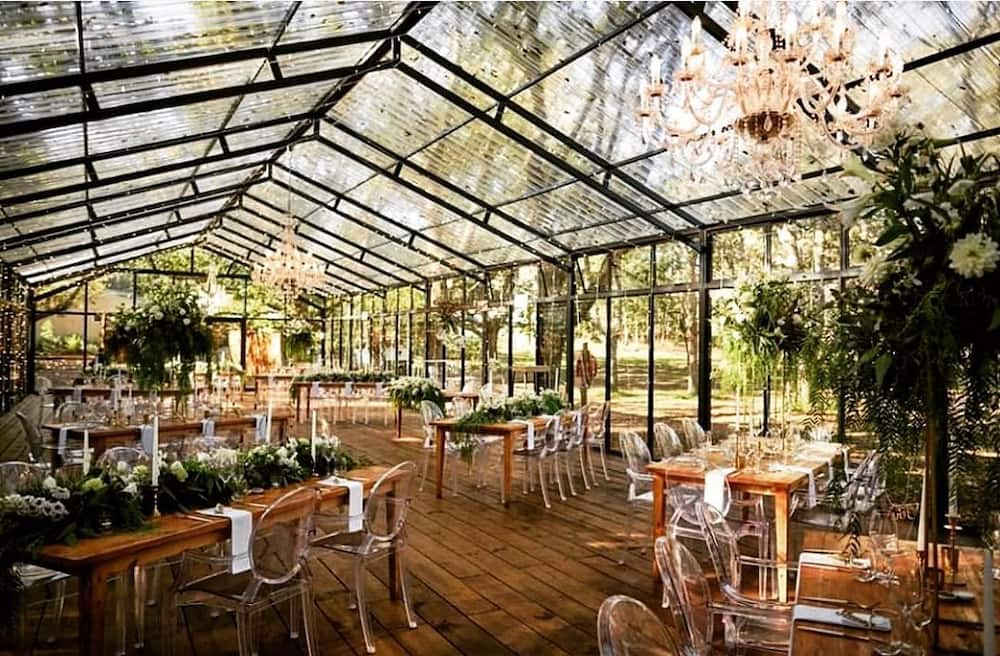 Nestled between oak and breathtakingly tall wattle trees, Die Woud provides the perfect space to get in touch with nature. You can choose to either dine out in the open air or underneath the PVC tent while being taken away by the sights and sounds of the forest. It is a beautiful location for wedding venues in Cape Town.
READ ALSO: Madonsela: Turning political tide will improve SA's prospects
4. Laurent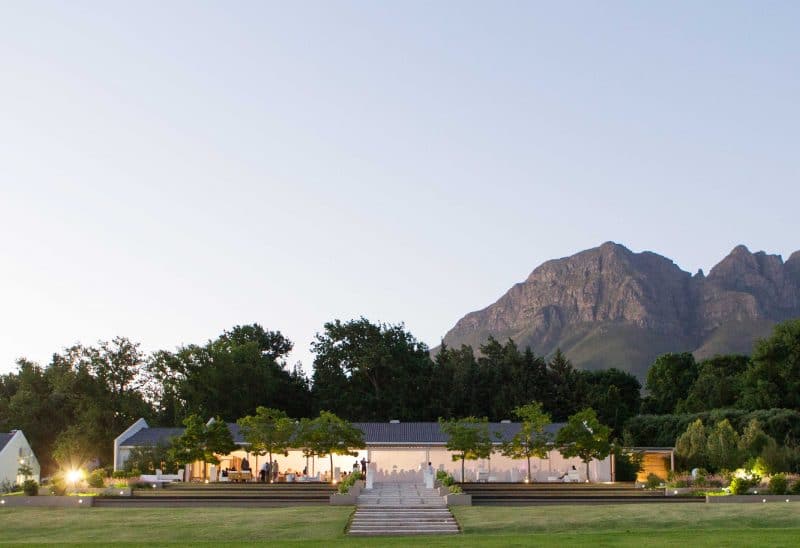 With rugged mountain terrains, a well-manicured garden and all the natural backdrop to fill up your precious wedding photo album, Laurent is the place to book your vineyard wedding.
Vineyard wedding venue Cape Town
5. Rhebokskloof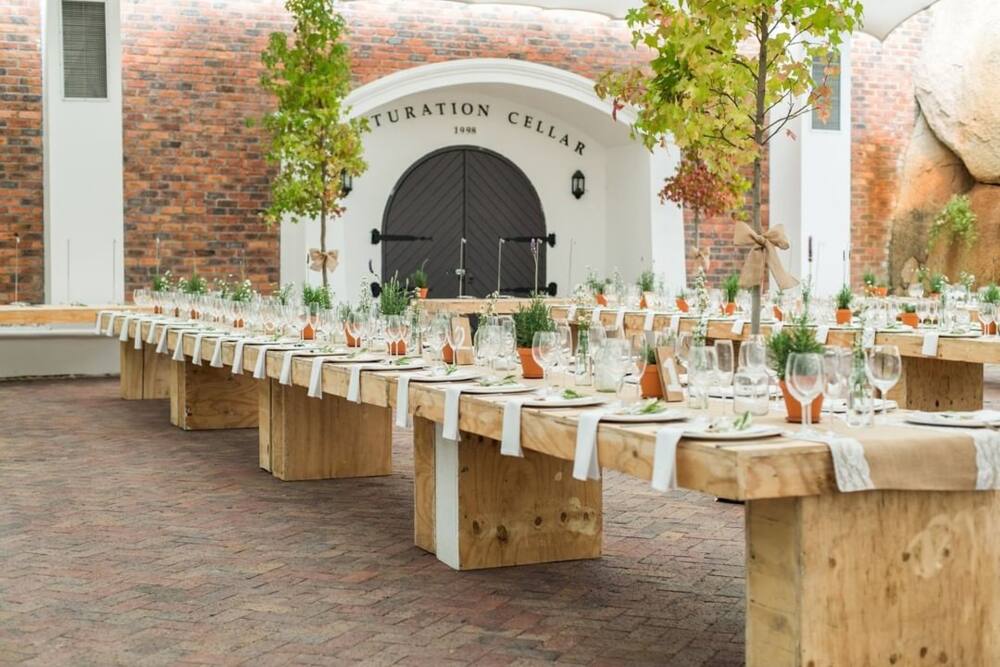 If you are looking to be the envy of your friends and family, look no further than Rhebokskloof. It is an intimate winery wedding venue overlooking vineyards, and it has Cape Dutch buildings and a beautiful garden filled with willow & oak trees. It is one of the most unusual wedding venues Cape Town.
6. Backsberg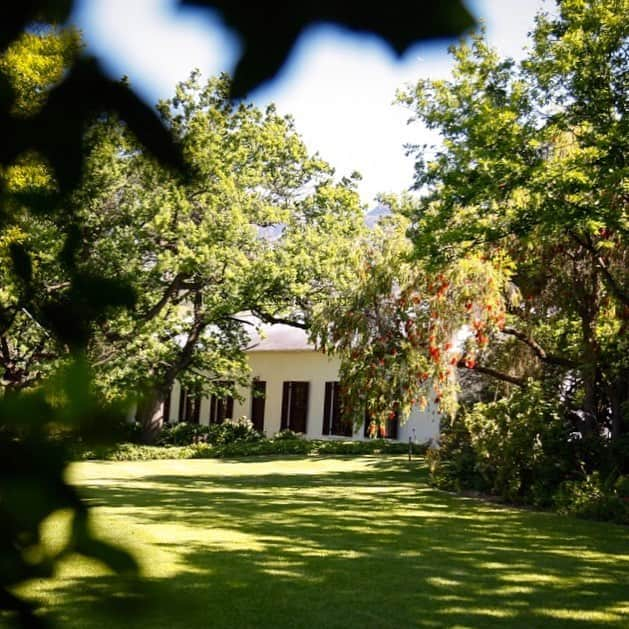 Fine wine, beautiful scenery, and ample parking is what you get if you choose to book this venue for your wedding. Nothing like the view of Simonsberg Mountain to reaffirm how unshakable your love and commitment for each other will be. Visit the Backsberg website to book the venue.
7. Nooitgedacht Estate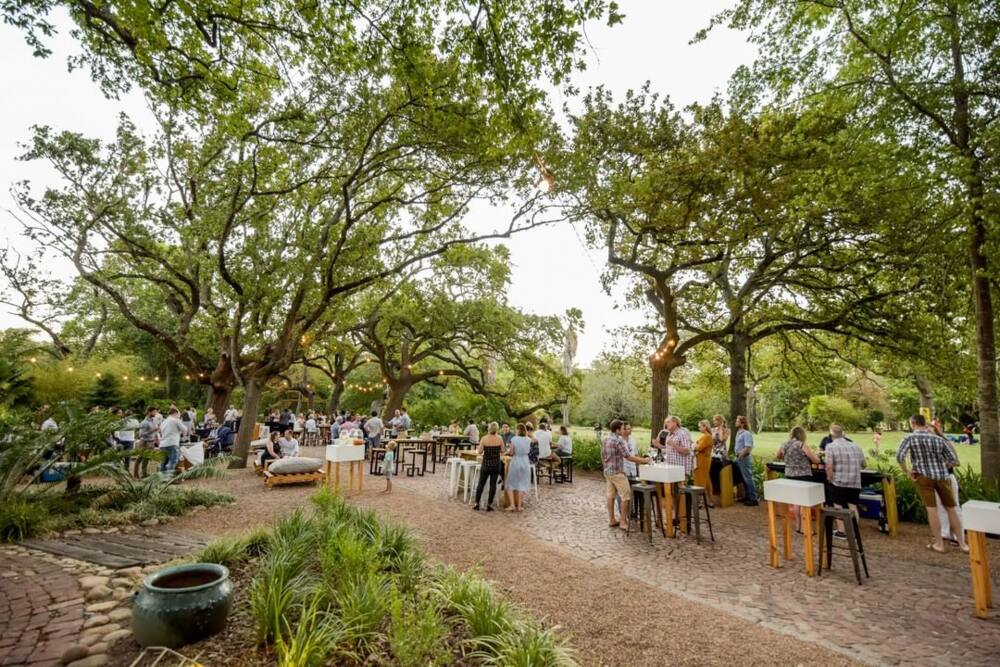 With over 25 years experience in the wedding business, Nooitgedacht Estate has earned the right to be regarded as one of the absolute best in the industry. The couple will be spoilt for choice when it comes to choosing what kind of ceremony they wish to have. It can be indoors in their cellar venue, the 18th century manor house, banqueting halls, or outdoors in their very expansive pristine lawn.
Beach forest wedding venue Cape Town
8. Suikerbossie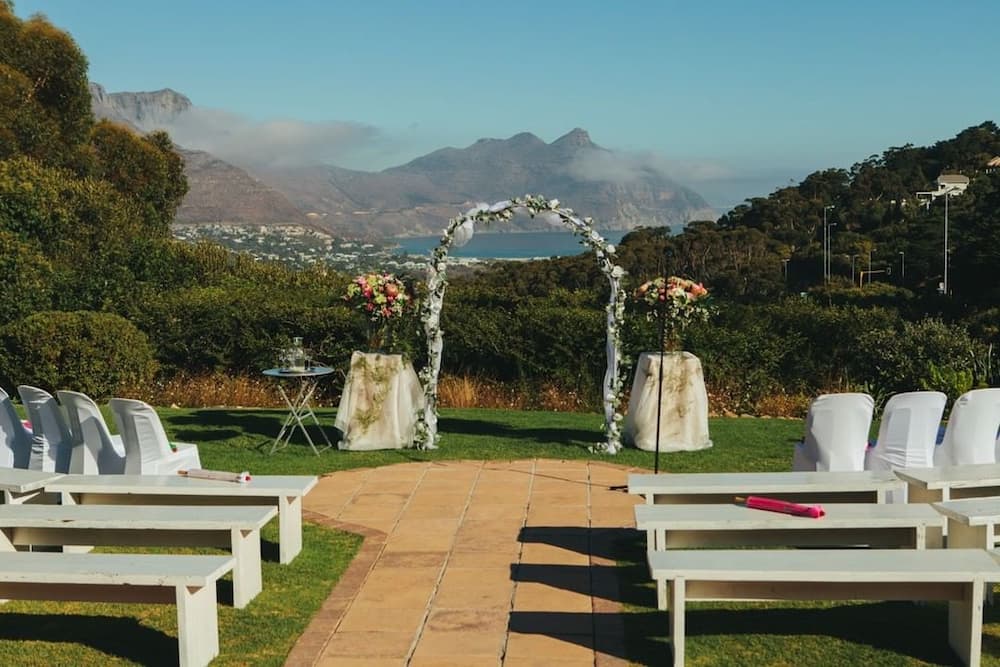 Having the Table Mountain as the backdrop as you say your vows sounds like one of the most romantic things in the world, not forgetting the views of Llan-dundo Beach, while overlooking the valley of Hout Bay with Chapman's Peak and the bay below. Enjoy nature at its very best in this forest wedding at Suikerbossie. Visit their website by clicking here.
9. Langverwagt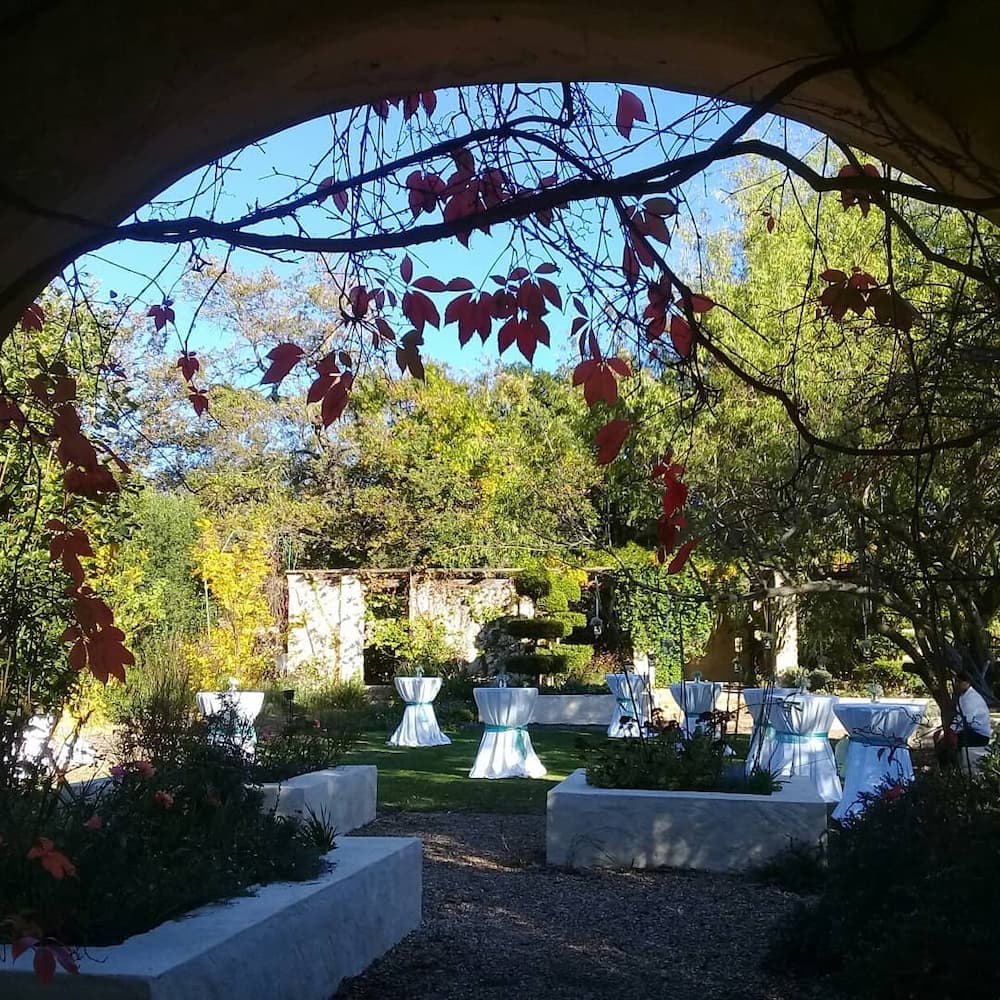 If you are on the prowl for something out of the ordinary, Langverwagt can provide that. Historically a working farm, they have amenities to cater to those who do not bow to conventional norms and standards. Located in a valley with extensive vineyards, forests, and abundant water, the farm also has a backdrop of the Table Mountain for those photo opportunities. It is one of the best forest wedding venues in Western Cape.
READ ALSO: Adam Catzavelos facing Greek prosecution over infamous k-word rant
Cape wedding venues
10. South Hill Vineyards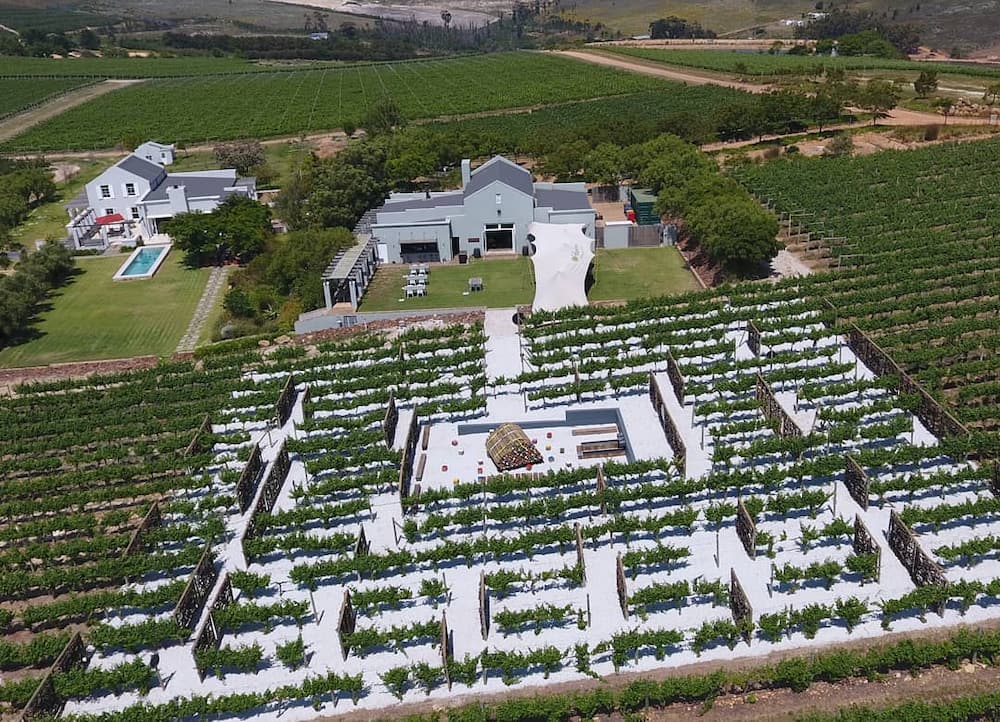 If a summer wedding is all you have ever dreamed of, the South Hill Vineyards is the perfect place for you and your special one-to-be. Since the area is on a plateau that is surrounded by mountains, the air swiftly breezes through giving you that sense of just how everything is calm and okay, which is what you need most on your big day.
11. D'Aria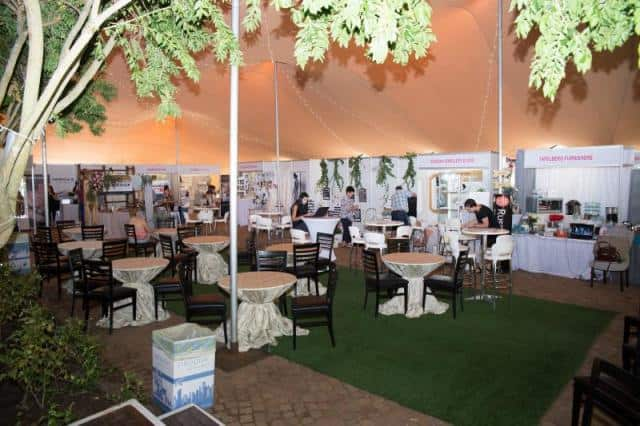 Trees in a magic forest will be sure to make your special day (or night) even more magical. The kind of comfort and serenity provided at D'Aria is completely unparalleled when compared to all other venues. Dance away the night with your loved one under the stars while the wind blows swiftly, whispering the words that are in your hearts.
Destination wedding venue Cape Town
12. The Cellars-Hohenort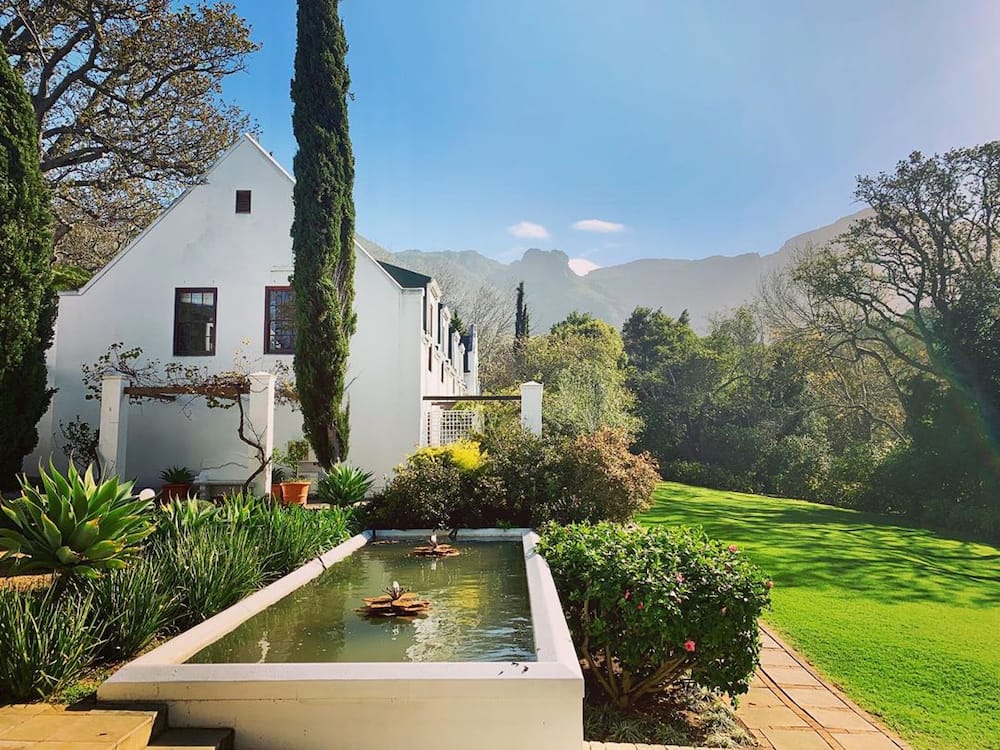 whether you want to have a bespoke wedding or a destination wedding, The Cellars-Hohenort will cater to either. Located on the slopes of Table Mountain, The Cellars-Hohenort boasts sitting on 9.5 acres of manicured gardens with the second oldest camphor tree in all of South Africa, an enchanted forest and even a rose garden. If there was ever a place that could make you feel like royalty, this is it.
READ ALSO: Tickets to Mbeki's birthday gala cost R7 500, but for worthy cause
13. MolenVliet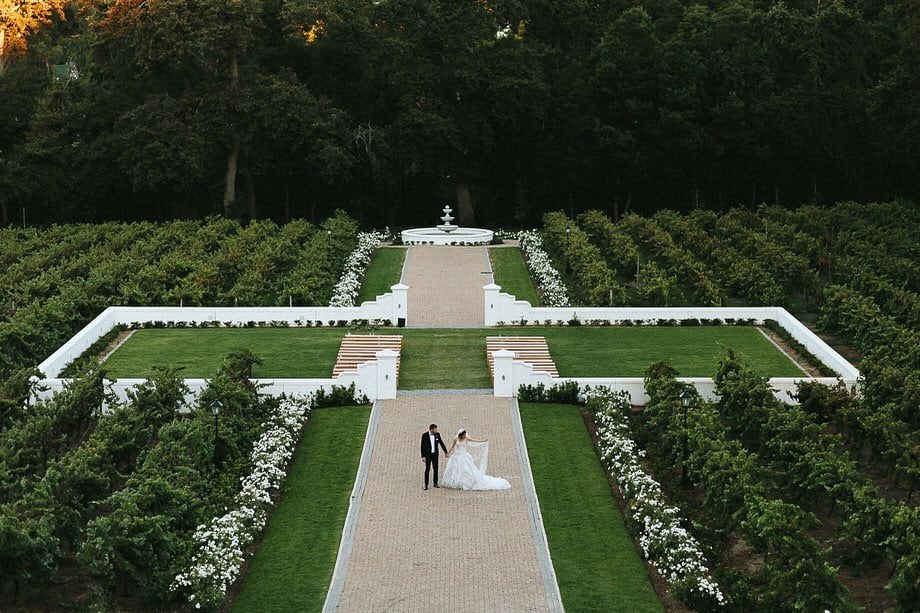 With the Dwarsriver River flowing throughout the Estate and a backdrop of the Stellenbosch Mountain with expansive vineyards, MolenVliet provides a classy rustic yet modern vibe to your special occasion.
14. Belmond Mount Nelson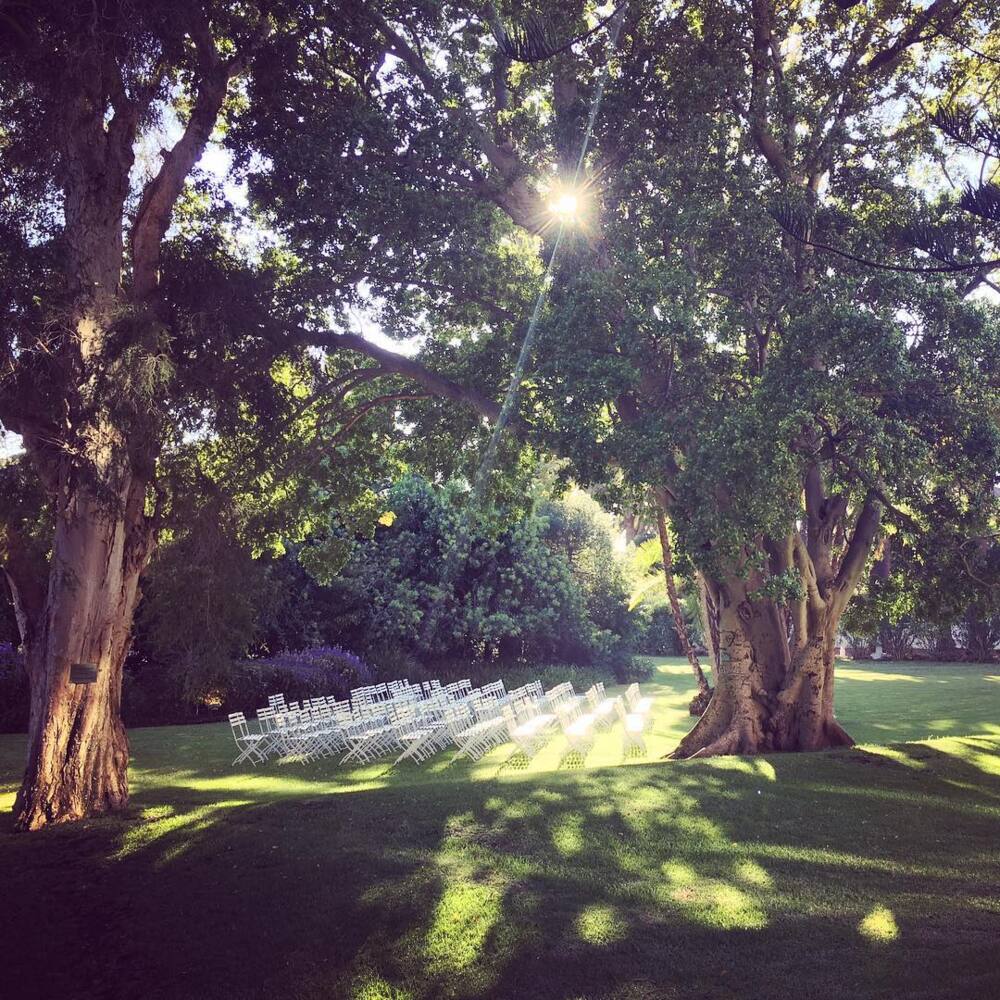 You can never go wrong with Table Mountain as the backdrop to your wedding venue. Belmond Mount Nelson aims to go above and beyond your wildest expectations to make sure that your special day pans out smoother than you had planned because your special day is yours just as much as it is theirs.
15. Zevenwacht Wine Estate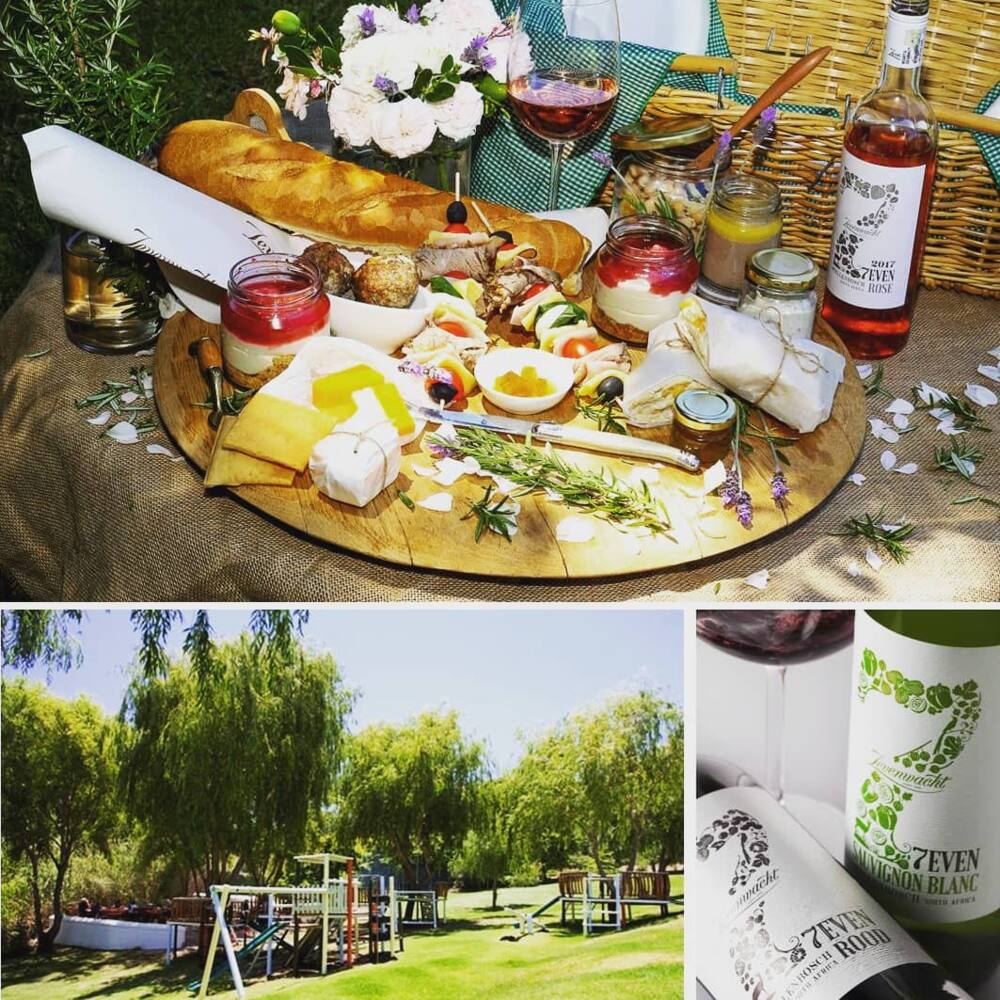 Have you ever dreamed of having a lake wedding? Zevenwacht has an awe-inspiring panoramic view of the Table Mountains, Table Bay, and False Bay, with lawns flowing onto a lake, expansive vineyards, and a stunning manor house. There is also a thatched roof venue and an informal venue set above the lake. The venue is less than an hour away from Cape Town's city center.
From forest wedding venues to old rustic barns and plush vineyards, or even something more intimate like a floating wedding, your imagination can come to life in what is the greatest city in the world; Cape Town. Know of any other place we might not have featured on our list of forest wedding venues Cape Town? Leave us a comment down below.
READ ALSO:
Highest paid actors in South Africa
Scandal: Shado still heats up screens but not everyone is a fan
Dad's discussion with baby goes viral – millions are going gaga
Toronto Raptors break "Drake Curse" after epic NBA championship win
Madonsela questions Public Protector for closing Gupta Waterkloof case
Source: Briefly News