List of cities in South Africa with the best sights and activities: top 15 list
South Africa is a fascinating country to visit due to its diverse cultures that breathe life and energy into its bustling cities. This article contains a list of the cities in South Africa with the best sights and activities. Some of these activities include a wide range of outdoor activities and a plethora of restaurants, bars, and accommodation options that make it an exciting country to visit.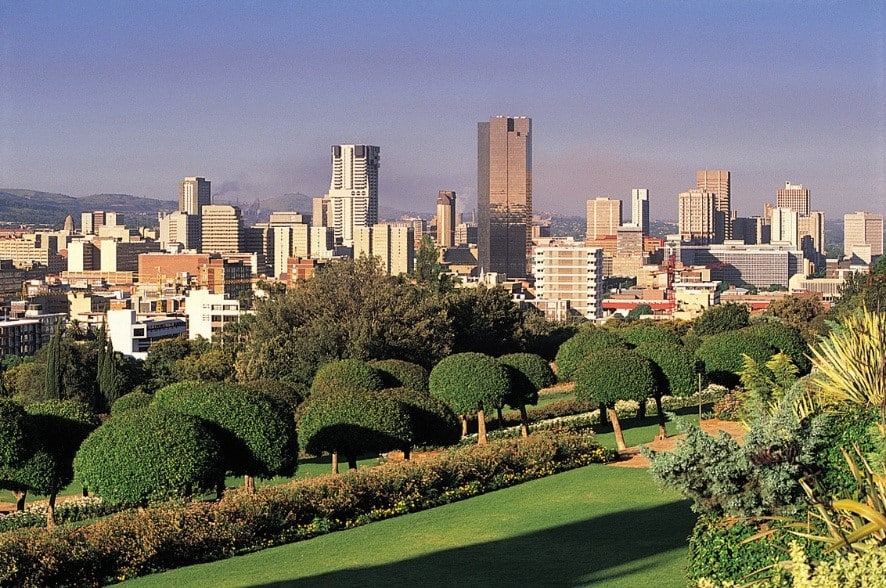 The country has three capitals: Cape Town, Pretoria, and Bloemfontein, which also serve as the major cities in South Africa. The rest are more like big friendly towns. Keep reading more on this article and get the list of cities in South Africa with the best sights and activities.
Top 15 list of South African cities
The below list of South African cities comprises some of the biggest cities in South Africa, which are the most exciting by default. However, not size alone serves as criteria as the list also considers areas with the best sights and activities to visit. Keep reading here to learn more!
1. Cape Town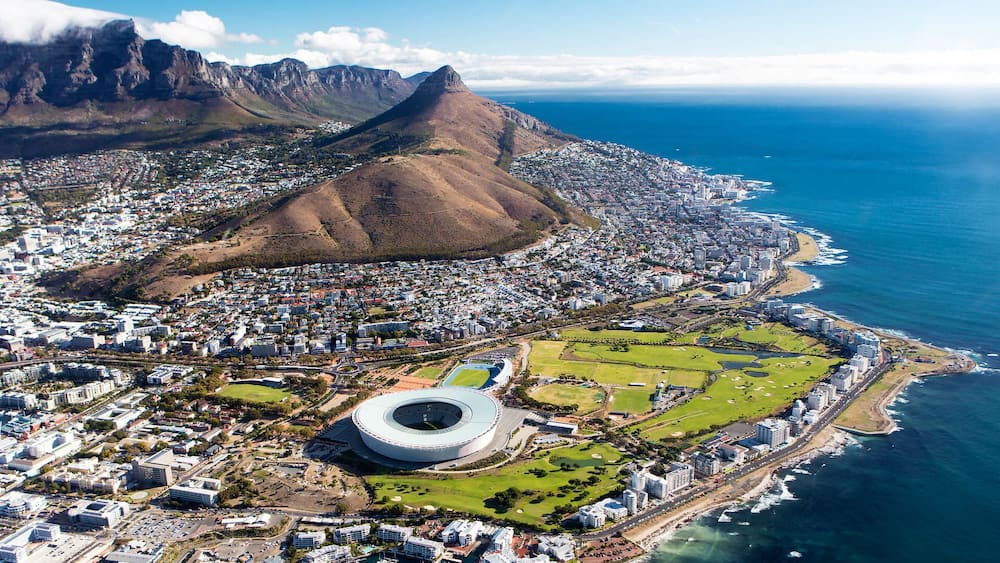 What is South Africa's largest city? Cape Town is the largest city, and it lies in the far southwest of the country. Its surrounding region is home to magnificent wineries in Stellenbosch; you can also go whale watching, dive with great white sharks, or enjoy the incredible landscapes of Table Mountain National Park. From its flat-topped mountain, surf-ready beaches, restaurants, generous outdoor spaces, fascinating cultural landmarks, and fantastic weather, Cape Town is a must-see in this brilliant country.
2. Johannesburg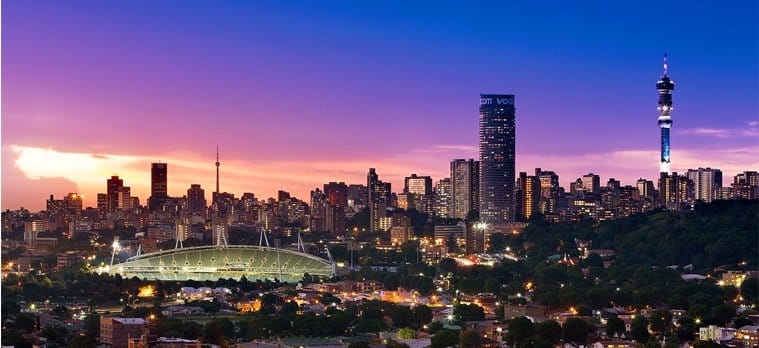 Johannesburg has around 10 million people and is also the economic heart of sub-Saharan Africa. There are cultural attractions, art galleries you can visit at night, museums, and hipster neighbourhoods.
3. Durban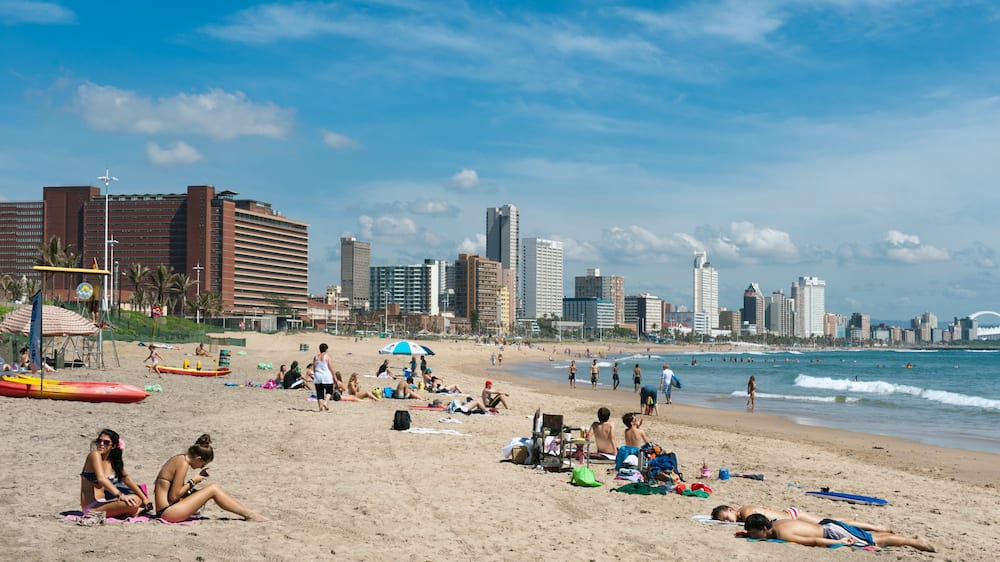 The city is built around one of Africa's busiest ports and is known for its sun-kissed beaches and stunning tropical scenery. While there, you will enjoy views from the top of the World Cup Soccer Stadium, foodie markets and neighbourhoods, cultural routes, and beachside suburbs and commercial hubs, among others. The residents, too, are fiercely proud of their beautiful province and are warm and welcoming.
4. Pretoria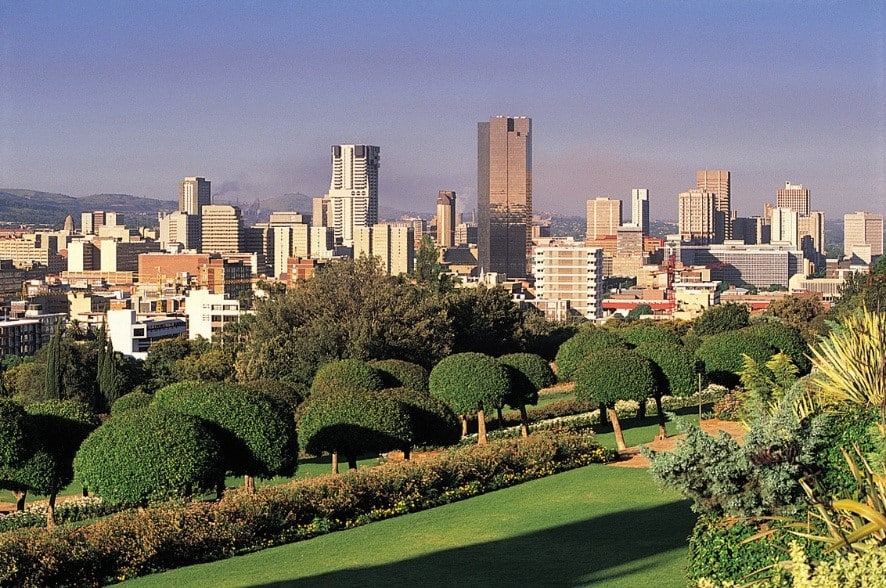 Pretoria has lots of exciting museums depicting the various cultures and people that call South Africa home. It is safer and more laidback to visit than its neighbouring city. The weather is slightly warmer than Johannesburg, and the tempo is a lot more relaxed.
5. Port Elizabeth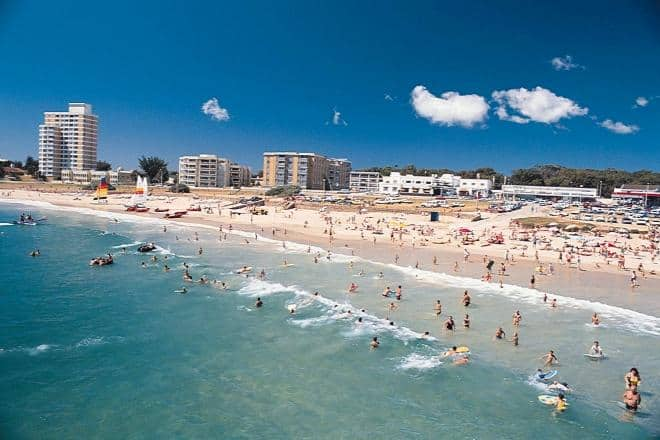 The main reason people visit is for the fabulous beaches which line the Indian Ocean. From here you can go surfing, enjoy water sports, and sometimes see dolphins and whales. It is a top-rated destination for families as the water is warmer and there is so much to do, from scenic nature trails to countless water sport activities.
6. Knysna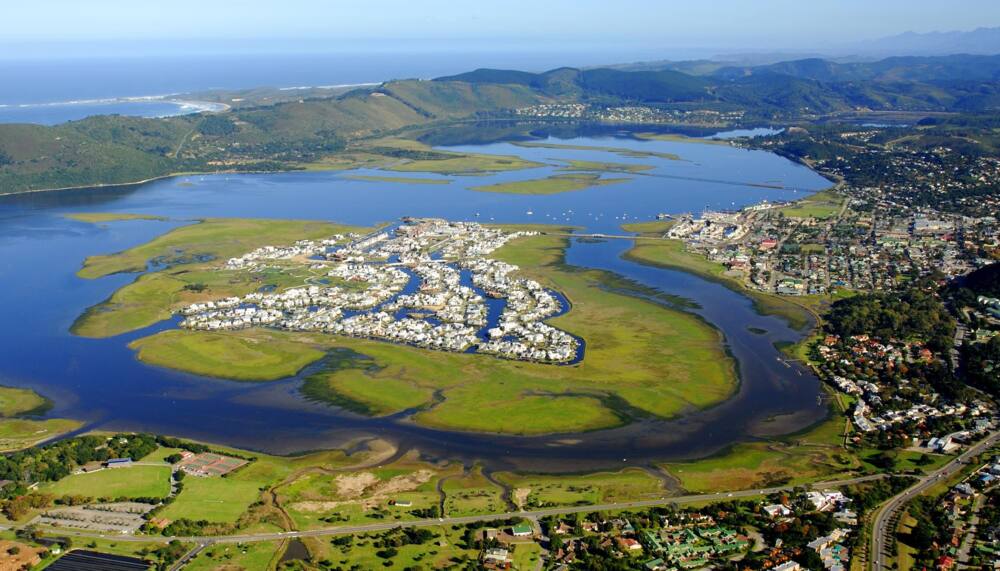 Knysna lies next to a gorgeous lagoon surrounded by beautiful and ancient forests and impressive mountains. Its stunning location makes it just one of the highlights of the meandering and scenic Garden Route. With lots of things to see and do, this artsy laidback city can get quite busy during the high season.
7. Bloemfontein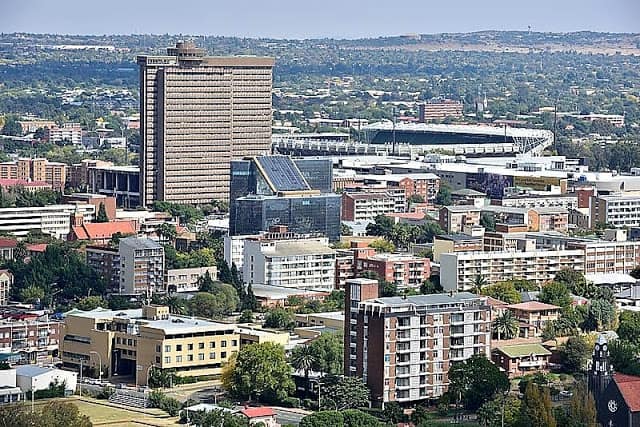 Bloemfontein is regarded as the City of Roses due to the fertile agricultural land and city splendour. The city, which is also the country's judicial capital, is geared for holiday-makers making their way to their holiday destinations. Accommodation is plentiful, and visitors have a wide choice of restaurants and entertainment facilities to enjoy.
8. East London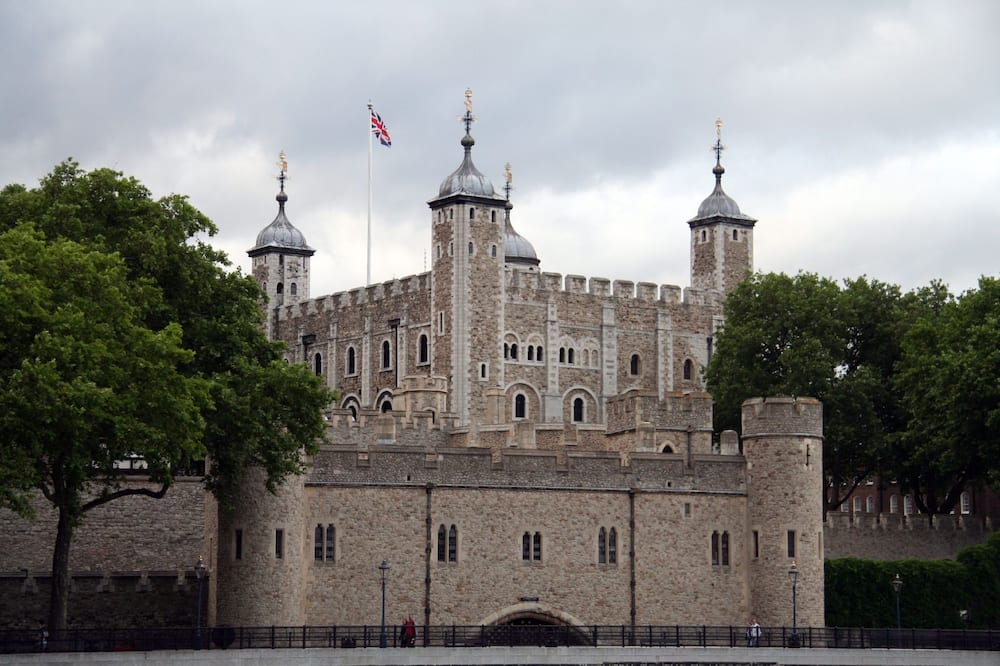 East London is distinctly underwhelming due to its colourlessness and lack of identity. Nahoon Beach is the perfect place to stop by if you are into surfing, and at various points along the coast, you will find well-tended parks and beaches. It also boasts of its stunning, sandy beaches, boardwalks (Nahoon Point), historically rich architecture, and an attractive laid back culture.
9. Polokwane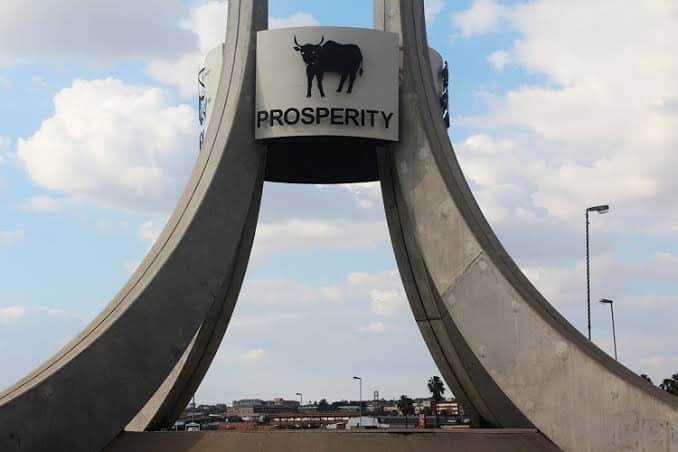 Polokwane, which means Place of Peace, is located in the Great Limpopo Transfrontier Park. It is also the gateway to a diversity of natural attractions from mountains to wilderness areas, and it boasts of popular restaurants, hotels, and entertainment amenities. The city is a vibrant mix of people and cultures, with the mystical Venda tribe being the largest population group.
10. Grahamstown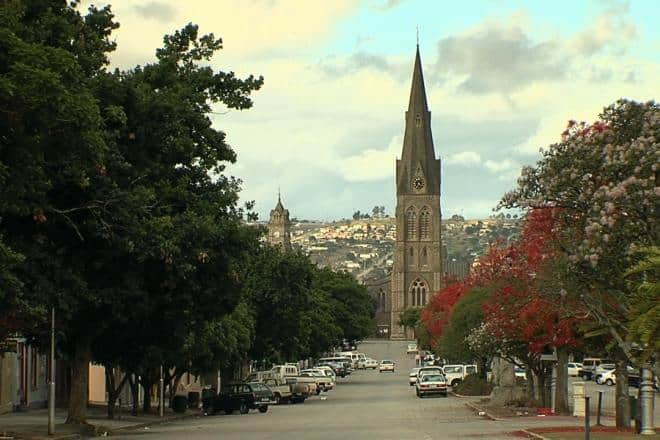 Grahamstown's centre has some fantastic old architecture and churches that conjure up old England images and allude to its prominent Settler country position. There are numerous nature reserves where you can see the Big Five dwindling populations: lions, leopards, rhinos, elephants, and buffalo. Besides, it is a picturesque place with lots of bars, restaurants, and nightlife, not to mention the many outdoor activities to engage in.
11. Kimberley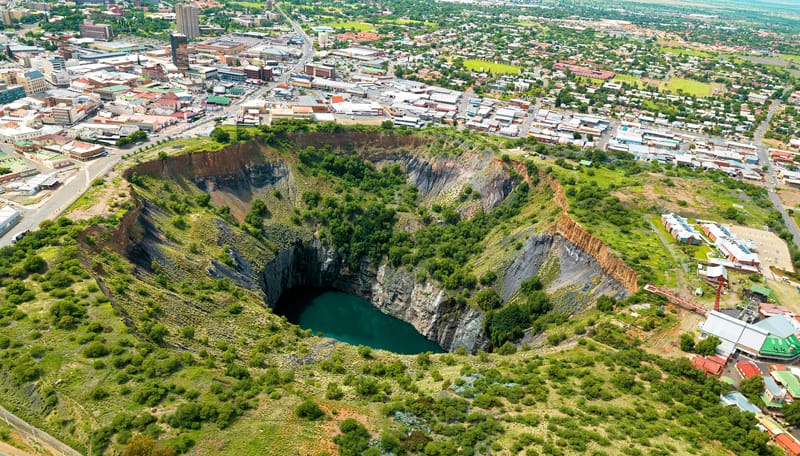 Kimberley is best known for the Great Hole of Kimberley, the most extensive hand-dug excavation globally. The big hole was created 150 years ago when thousands of prospectors descended on the town in the fevered diamond rush. Located in the Northern Cape, it has some great museums and fine old buildings steeped in history and a scattering of decent hotels and restaurants.
12. Plettenberg Bay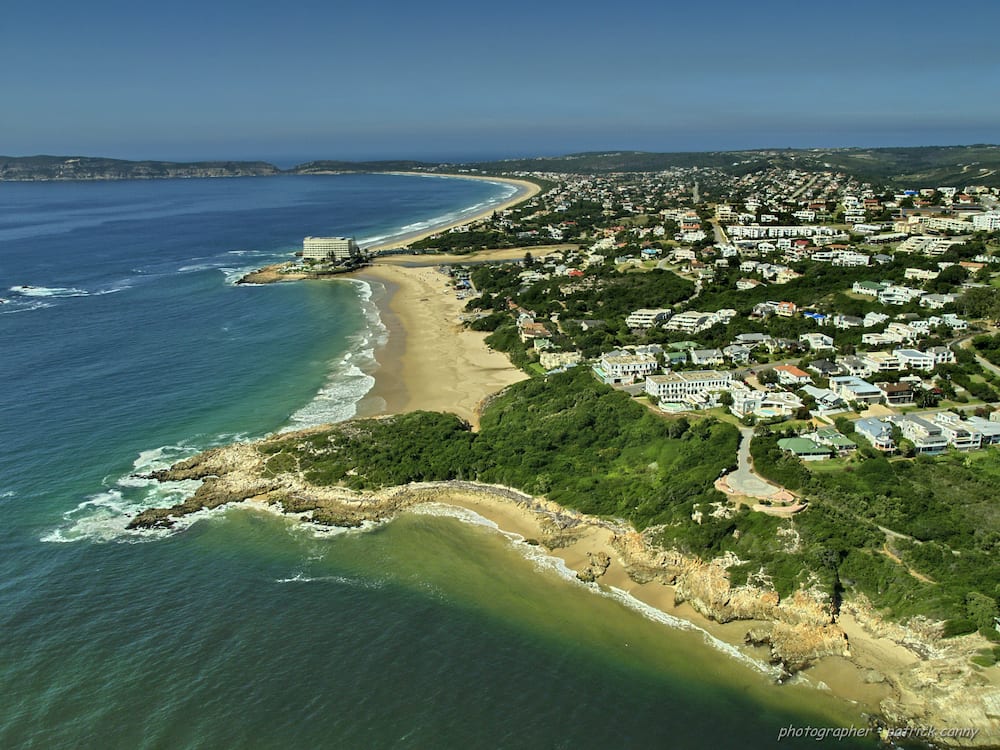 Plettenberg Bay is located on the Garden Route. The city has long been a popular tourist destination in South Africa due to the scenic mountains and lovely white beaches bordering the dark blue water. While there, you can enjoy superb whale watching during the breeding season.
13. Upington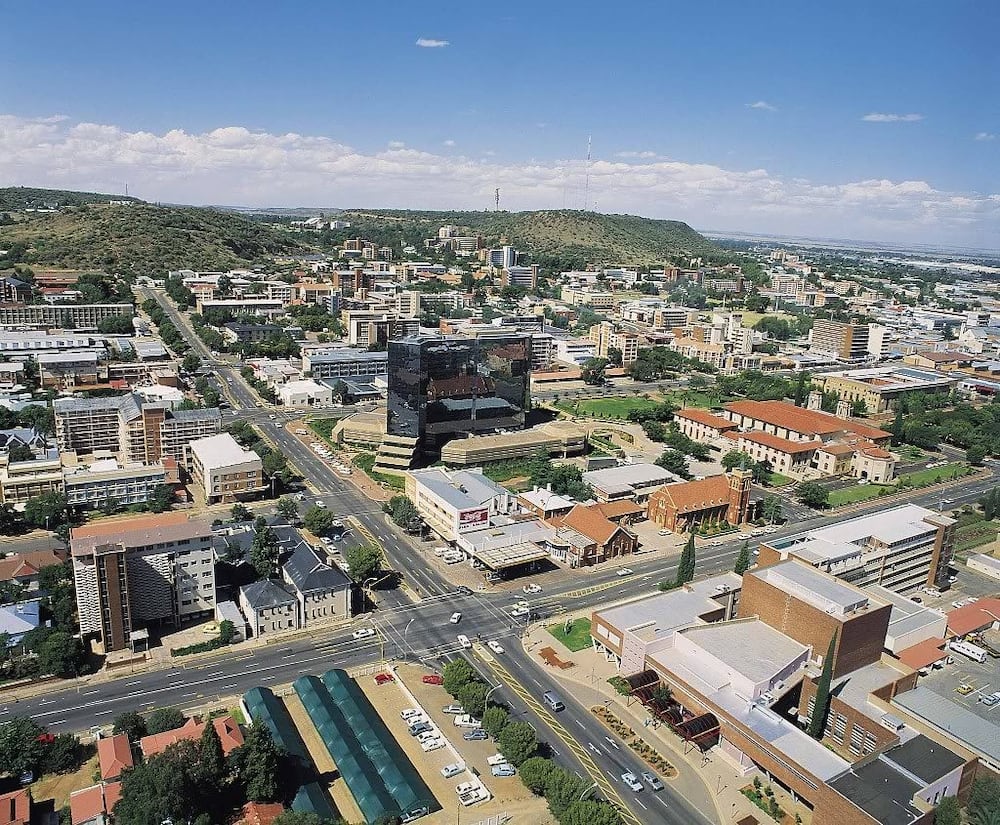 Upington is situated on the banks of the Orange River. You can enjoy your stay while walking along the riverfront, and there are some excellent views and peaceful spots to spend a bit of time. You cannot afford to leave the place having not seen the Kalahari Desert and the stunning Augrabies falls.
14. Rustenburg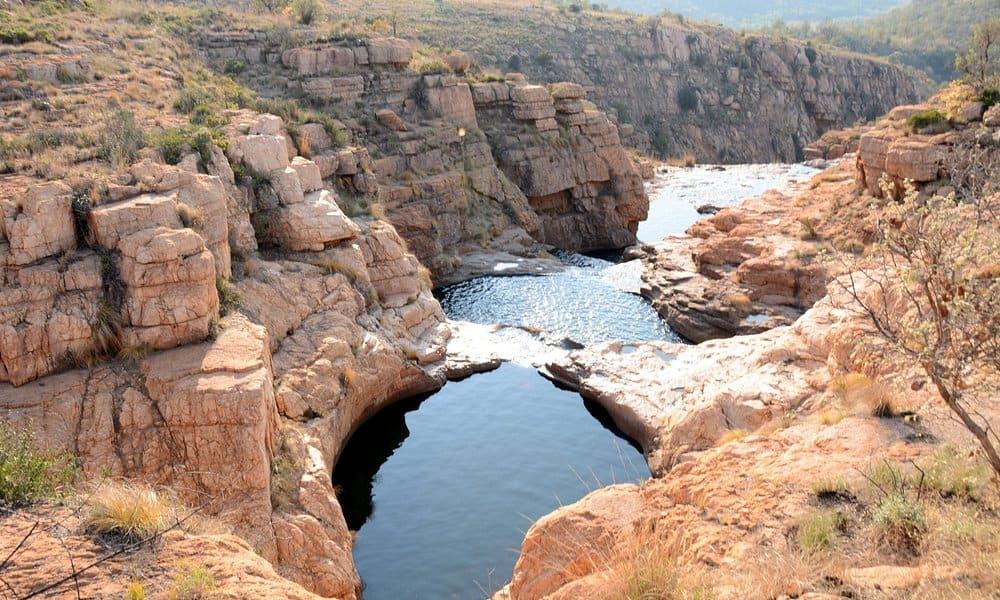 Rustenburg is a suitable destination due to its proximity to Sun City and the lovely Pilanesberg National Park. If you love long walks and trekking, you will enjoy great treks in the nearby mountains. The place also hosts a wide range of great restaurants and accommodation options to choose from.
15. Mossel Bay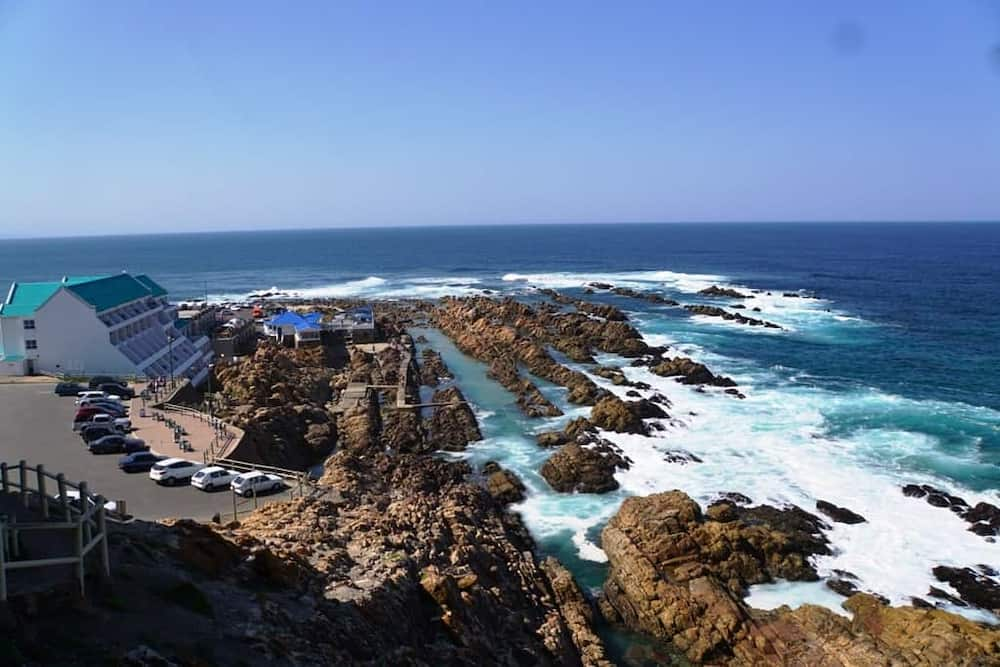 Mossel Bay is a great city to visit if you love the outdoors, with its lovely beaches and pounding waves making for some great surfing. You can also enjoy the soft sands, hike along the coast, or even go skydiving if you feel like it.
Frequently Asked Questions
Below are the frequently asked questions on the cities of South Africa. The info given is thoroughly researched and derived from credible sources. Keep reading to learn more!
What are the main cities in South Africa?
Cape Town, Johannesburg, and Durban are considered the Big Three cities of South Africa's rich urban culture. They are also the best in terms of activities that you can carry out. Visit them today and get the experience.
Which is the richest city in South Africa?
Among South African cities, Johannesburg ranked as the country's wealthiest city, home to 13,900 millionaires. The total wealth held by Joburg millionaires is $209 billion. Cape Town ranks second, followed by Paarl, Franschhoek and Stellenbosch (collectively), and Pretoria.
Which is the safest city in South Africa?
Cape Town has experienced a rise in crime in certain districts recently. However, it still boasts some of the most desirable neighbourhoods and remains the safest major city in South Africa. It is also the most beautiful city.
What are the 5 largest cities in South Africa?
Cape Town - population of 3,433,441
Durban - population of 3,120,282
Johannesburg - population of 2,026,469
Soweto - population of 1,695,047
Pretoria - population of 1,619,438
How many cities are in South Africa?
Since the boundary reform at the municipal election of 3 August 2016, there are 8 metropolitan municipalities, 44 district municipalities, and 205 local municipalities.
With the above list of cities in South Africa with the best sights and activities, you have all the reasons to tour the country. The place also serves as a great tourist and holiday destination.
READ ALSO: What are the 15 most expensive cities in Africa 2020?
In other news, Briefly.co.za reported on December 17, 2020, about the 15 most expensive cities in Africa. Nothing can take the place of adventure in life. If you have never been outside the borders of your city, perhaps it is time to dash it.
The more you travel, the more you experience what the world really looks like. Africa is one of the fastest developing continents in the world, according to World Bank statistics.
Source: Briefly News