For one to become a successful media personality in South Africa, they need to be dedicated to their job. They must also work hard and always deliver content that is relevant and that the community can relate to. Xoli Mngambi is one of the top media personalities in contemporary South Africa. Most people admire his calm and composed demeanour in his broadcasting career.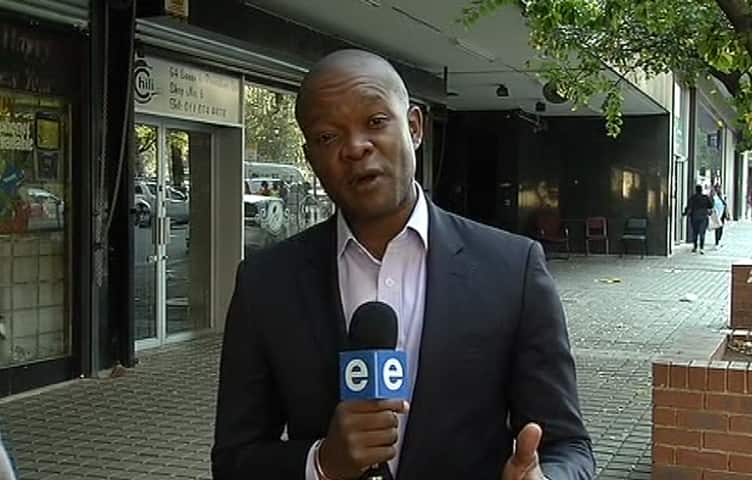 Who is Xoli Mngambi? He is an experienced broadcaster who is currently working for eNCA. Where was Xoli Mngambi born? Xoli Mngambi birthplace is not known in the public domain. Little is known about his family life. In fact, Xoli Mngambi date of birth is also not known. He is 36 years old.
Career
After completing his education, the broadcaster began his career at Momentum Life where he was a financial planner. He then joined the media at Summit TV which was then under BDfm. In 2007, he moved to CNBC Africa where he worked as a current affairs and business reporter. While at CNBC Africa, his hard work earned him popularity across the country. He also worked for e-TV. Today, he is a respected brand and a much sought-after political broadcaster.
READ ALSO: Magda Wierzycka biography
In 2011, Xoli was appointed by the Gauteng Provincial Government as the liaison and spokesperson for Gauteng Premier Nomvula Mokonyane. He accepted the appointment and delivered his duties with diligence and commitment. Today, the media personality works for eNCA, a top-rated news channel. At eNCA he hosts the show, First Take with Xoli Mngambi, which airs every weekday from 06:00 to 07:00 hours. The show updates the public about any overnight news and prepares the audience for the big stories to be explored that day.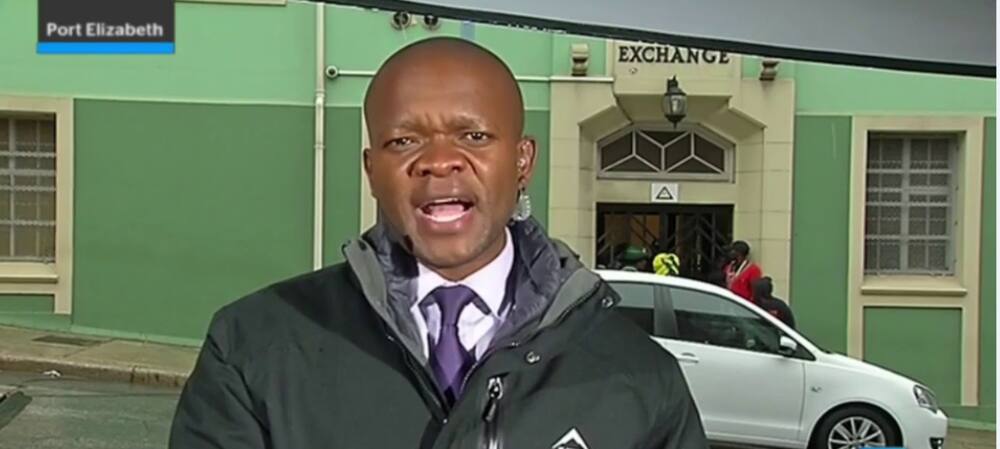 He also co-hosts the show, South African Morning with Xoli Mngambi and Jane Dutton, every weekday from 09:00 to 11:00 hours. In this show, he and Dutton conduct an in-depth exploration of the big stories for the day. They also conduct interviews on matters that affect the South African citizens and residents. He has also appeared as a moderator and panellist on many essential discussions such as those involving Standard Bank, Mail and Guardian and Aluwani Capital Partners.
According to the Xoli Mngambi bio, some of his career highlights are:
He did extensive coverage of the Marikana massacre on the 16th of August 2012. For this role, he won an award.
In 2008, he covered the recall of President Thabo Mbeki from office.
In 2018, he also covered the recall of President Jacob Zuma from office.
Social media
The broadcaster has a verified Twitter account. He often uses the platform to update his audience and fans about the activities that he engages in daily. He also posts news updates.
Xoli Mngambi is a successful South African media personality. Although his career places him on the limelight, little is known about his personal and family life. He is, nonetheless, one of the best news reporters and show hosts who explore issues that affect the ordinary South African with boldness. You can catch his shows on eNCA.
READ ALSO:
AKA biography: age, real name, girlfriend, net worth, songs and latest news
Lady Zamar biography: age, albums, songs, family and husband