The South African actor, Dawid Minnaar, is best known for his amazing role in the SABC2 soap opera, 7de Laan, where he stars as architect Leon de Lange. The show went on from 2000 to 2005. Another role that made him quite popular to the people is from the M-Net/kykNET soap opera, Binneland, where he acted as Dr. Franz Basson. The show began in 2005 and was previously known as Binnelanders and Binneland Sub Judice.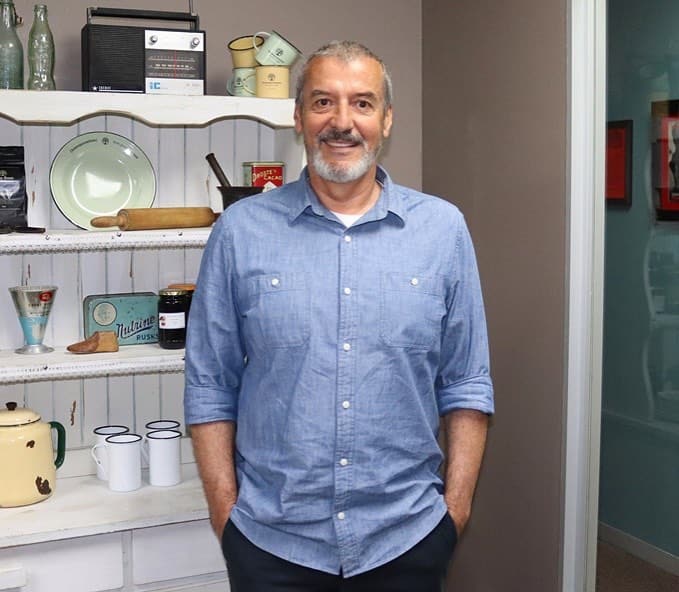 Dawid is an outstanding actor that has positively impacted the film and TV industries in South Africa. Additionally, he is also a stage and radio actor.
Dawid Minaar profile summary
Full name: Dawid Minnaar
Occupation: Actor
Nationality: South African
Height: 1.8m
Eye color: Brown
Languages: English and Afrikaans
Dawid Minnaar biography
He was born in Upington in the Northern Cape region and was the youngest of five children. Dawid grew up in the south-western part of Namibia on karakul farm. He went to primary school at Bethanie and high school at Paarl Boys High.
After working in the military service for one year, he enrolled at the University of Stellenbosch, Department of Drama, where he completed a B.A. He also joined the University of Cape Town and received a B.A. Honors degree in Drama upon completion.
Dawid's professional acting career began in 1981 after he enrolled in the then South West African Performing Arts Council (SWAPAC). Between 1982 and 1985, he resided in Cape Town where he also had a job. He spent two years with CAPAB and also did a bit of freelancing.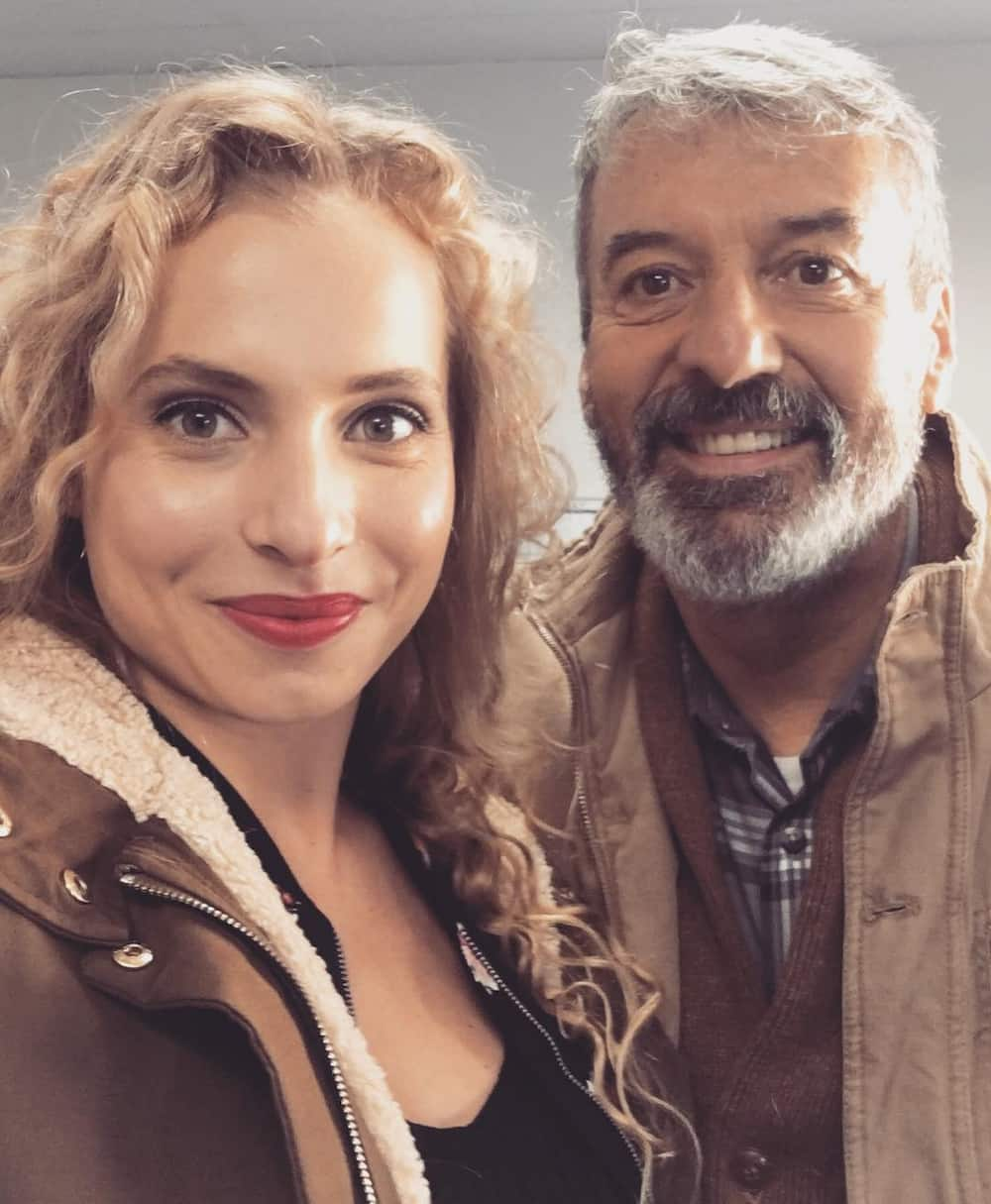 Since 1986, he has been working and living in Johannesburg. In the late 80s and early 90s, he did a significant amount of work for the Market Theatre. At that time, some of the people he worked for were Malcom Purkey, Lucille Gillwald, Claire Stopford, Robyn Orlin, and Barney Simon.
While at PACT, the Civic Theatre, and Black Sun, he worked under directors such as Iise Van Hemert, Lourens Cilliers, and Gina Benjamin.
Between 1995 to 2002, he worked under William Kentridge in three Handspring Puppet Company productions. He also began making appearances at local theatre festivals.
Dawid Minnaar age
Born in 1956, Dawid Minaar ouderdom is 63.
Who is Dawid Minnaar's son?
As for now, there is no information concerning the existence of Dr Minnaar's son.
Dawid Minnaar wife
There is no existing information concerning the existence of his wife as well.
Dawid Minnaar family
Dawid's private life is pretty much unknown, so no details about his family are known for now.
READ ALSO: Joey Rasdien biography: age, son, wife, stand up, TV shows, movies and Instagram
Dawid Minnaar series and movies
Minnaar's work in TV and filming is phenomenal.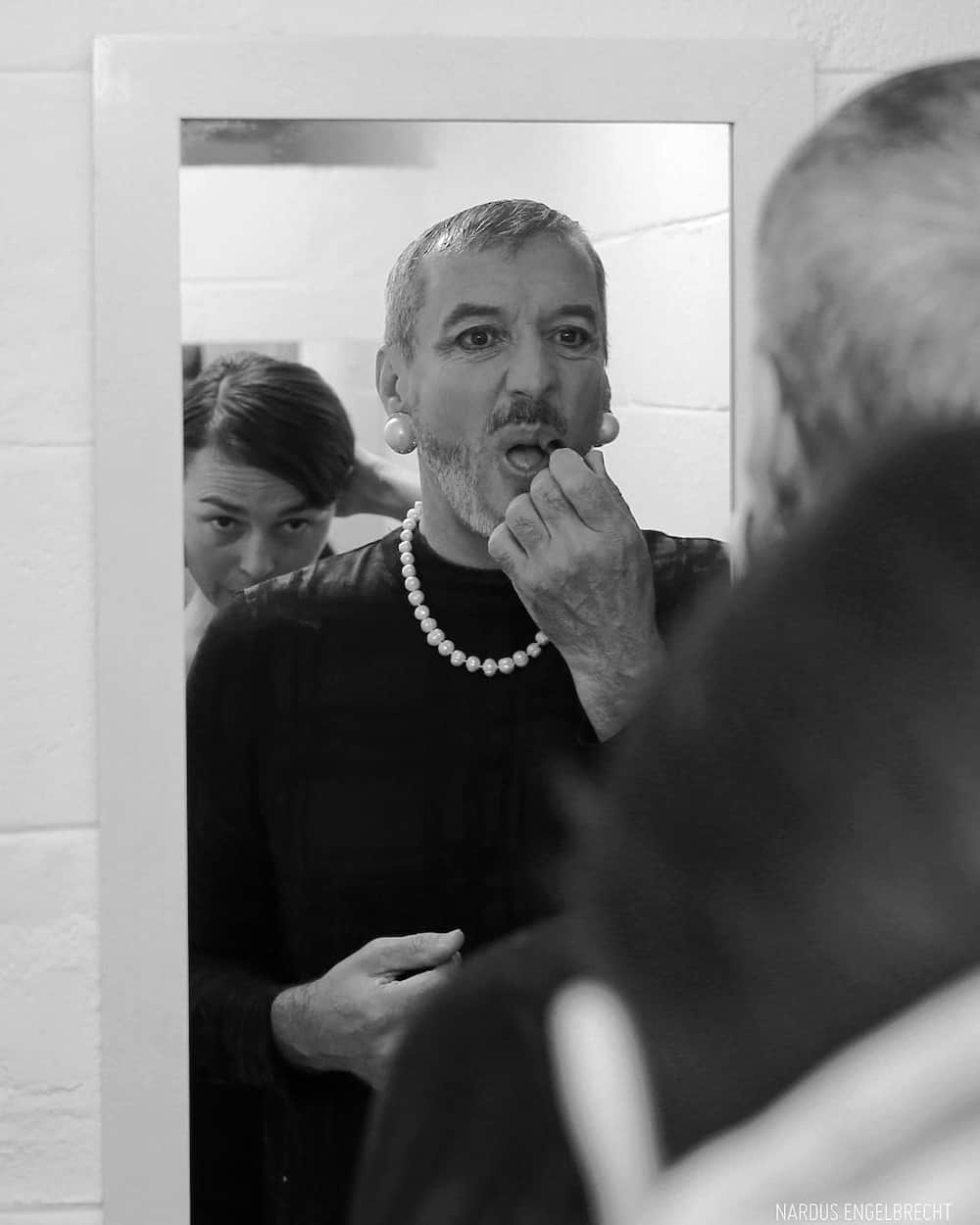 These are some of the films, series, and movies in which he has played a role.
TV series
'Amalia' (dir. Katinka Heyns). Lead role
'Torings' (Towers) (dir. Danie Joubert). Lead
'Konings' (Kings) (dir. David Lister). Lead
Theatre (local) (highlights):
'A Midsummer Night's Dream' (director: Esther van Ryswyk). Lead role
'Superheroes' (director: Claire Stopford). Lead
'Whale Nation' (director: Gina Benjamin). One-man show
'Macbeth'. Major role
'Houd den Bek' (dir. Ilse van Hemert). Lead
'Hysteria' (dir. Claire Stopford). Supporting role
'Kafka Dances' (dir. Claire Stopford). Lead
'Nag Generaal' (dir. Lucille Gillwald). Lead
'Romeo en Julia' (dir. Marthinus Basson). Lead
'Scenes from an Execution' (Claire Stopford). Lead
'On the Open Road' (director: Ilse van Hemert). Lead
'In a Different Light' (director: Lindsay Reardon). Lead
'Speed the Plow' (director: Malcolm Purkey). Lead
'Kiss of the Spider Woman' (director: Laurens Cilliers). Lead
'Guga Mzimba' (dir. Fiona Ramsay). Supporting
'Not about Heroes' (dir. Keith Grenville). Lead
'Tango del Fuego' (dir. Marthinus Basson). Supporting
'Prophet of the Waterberg' (dir. Nicky Rebelo). Lead
'Johnny Cockroach' (dir. Marthinus Basson). Supporting
'Aars' (dir. Marthinus Basson). Lead
'Diepe Grond' (director: Lucille Gillwald). Major role
'The Dybbuk' (director: Barney Simon). Major
'Ek, Anna van Wyk' (director: Marthinus Basson). Major
'Boklied' (director: Mathinus Basson). Major
'Gert Garies' (director: Marthinus Basson). Supporting
'Kruispad' (dir. Marthinus Basson). Lead
'Flight' (dir. Barney Simon). Lead
'Maria de Buenos Aires' (dir. Marthinus Basson). Lead
Film
'Nag van die Negentiende' (Night of the Nineteenth) (director: Koos Roetz: ) Supporting role
'Fiela se Kind' (Fiela's Child) (director: Katinka Heyns). Key role
Soaps
'Binnelanders' (prod. Friedrich Stark). Principal, current
'7de Laan' (prod. Danie Odendaal). Principal, 4 years
Television
'A Soldier's Tale' (dir. Tamara Semevsky). Major role
'Die Sondaar' (The Sinner). (dir. Annie Basson). Supporting role
'Uitdraai' (dir. Annie Basson). Major role
'Koöperasie Stories' (dir. Billy Egan). Lead role in an episode
READ ALSO: Jesse Suntele age, girlfriend, parents, songs, TV shows, and Instagram
Does Dawid Minnaar have an Instagram account?
It appears that Dawid does not have a personal profile on Instagram. However, you could search for #dawidminaar to see a few photos that come up from the hashtag.
Dawid Minnaar is an excellent example of someone that has persistently pursued their passion over the years. It takes an incredible amount of resilience, consistency, and patience to get to such a position. Kudos to him!
READ ALSO: Werner Coetser age, baby, wife, Getroud met Rugby and Instagram