How to make crumbed mushrooms in South Africa
South Africans love crumbed mushrooms for their irresistibly yummy flavours. Besides ease of preparation, the cuisine is preferably a quick treat regardless of the occasion. Kids and adults enjoy crumbed mushroom servings for its high nutritional value and deep mouth end tastes. So, how do you make crumb mushroom?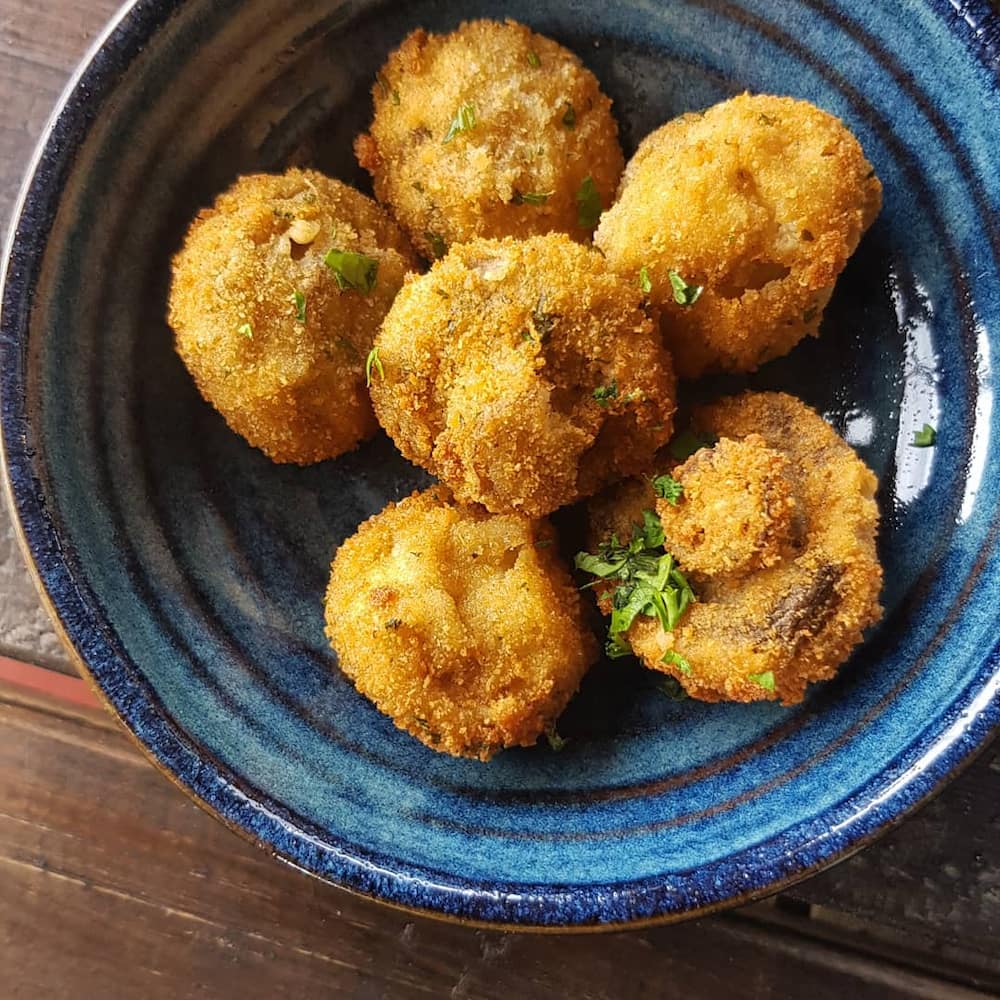 There are different variations of crumbed mushrooms recipe, and you can always customize them to your liking. Traditionally prepared South African mushrooms are best known for their tastes and enriched flavours rarely found in other recipes. Homemade crumbed mushroom resep remains the best way of enjoying this meal to the fullest. Get the right ingredients and follow the procedure and soon you will be an expert in crumbed mushroom preparation.
READ ALSO: Easy and best brownie recipe South Africa
Crumbed mushroom recipe
Learning how to make crumbed mushrooms is exciting and more comfortable than you thought. Its ingredients and preparation directions are readily available and quick, leaving your guests smiling.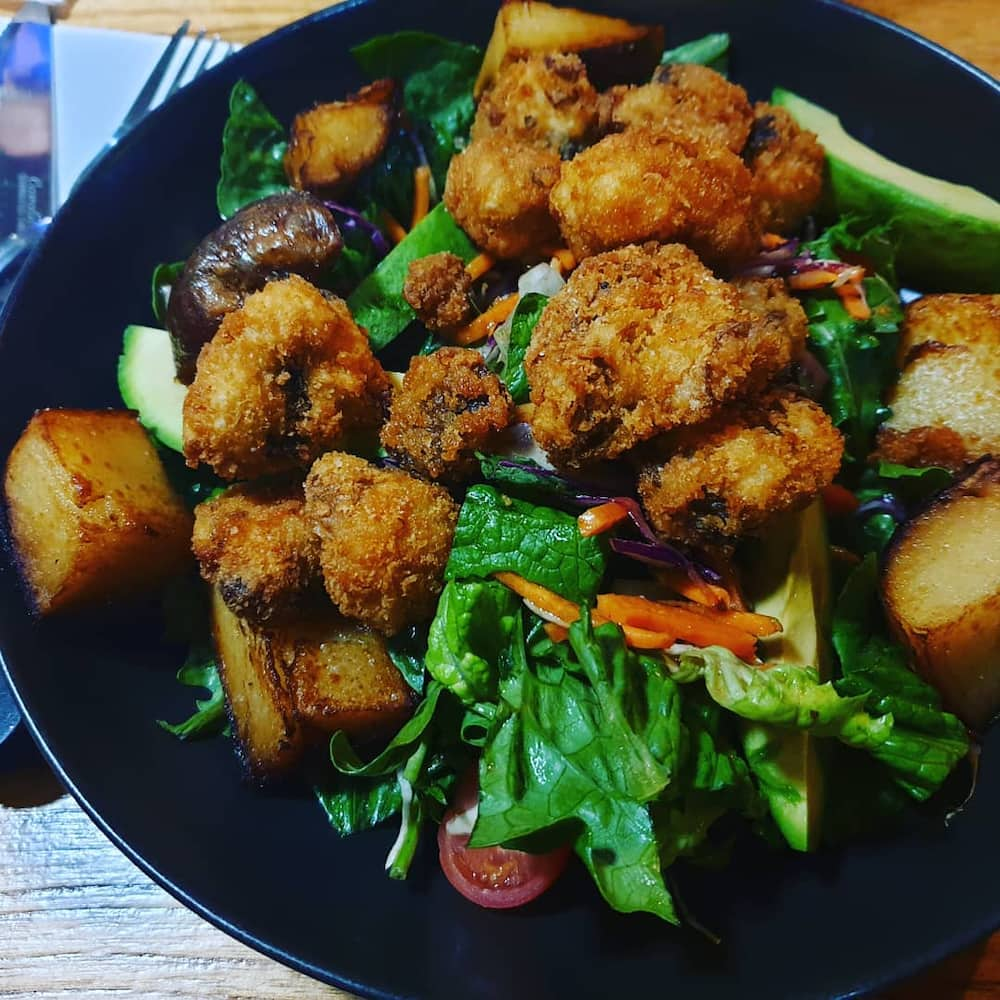 Ingredients
Here is what you need to prepare the mushrooms:
8 large brown mushrooms
2 eggs
125g flour
2.5 ml cayenne pepper
Freshly ground pepper
125 ml milk
250 g coarse breadcrumbs or slices of white bread with crusts removed
10 ml dried chilli flakes (optional)
125 ml grated hard Italian cheese eg. pecorino
Cooking oil for deep frying
A pinch of salt
Here is what you need to prepare the accompanying dipping sauce:
60 ml quality mayonnaise
60 ml plain full-cream yoghurt
1 garlic clove, crushed
2 red chillis, finely chopped
5 ml lemon juice
A pinch of salt to taste
Preparation method
Prepare the mushrooms by cutting it into sizable slices of about 1.5 cm in thickness.
Mix cayenne pepper and flour to obtains a uniform mixture.
Season carefully with freshly ground pepper and salt before rolling the sliced mushroom inside the resultant mixture for coating.
Thoroughly mix the milk and eggs in a bowl.
Take another bowl and make a mixture of breadcrumbs, cheese, and flakes.
Now immerse the mushrooms inside the mixture of eggs. Roll inside the breadcrumb for a coating to take place.
Repeat step 6 with all the mushrooms and arrange them into a single layer on a plate. Wait for about 30 minutes before proceeding.
Heat your oil for deep frying. Now, fry the mushrooms until they turn golden brown.
Remove from the heat and dry your fried mushrooms using a paper towel.
For the sauce, mix all the ingredients well, and then you can serve with them your crunchy mushrooms.
This meal will be enough for 4-6 people.
READ ALSO: Quick and easy pork belly recipe South Africa
Professional chefs advise placing mushrooms and flour in a reasonable bag for a good shake that will ensure perfect uniformity. Chilli flakes are entirely optional in the preparation method yet fundamental in a perfectly cooked crumbed mushroom treat. However, if you do not like chilli and pepper, you can plainly prepare the meal to your liking.
READ ALSO:
Best chocolate cake recipe in South Africa
Easy waffle recipe South Africa
The best fish pilchard recipes South Africa
Easy chicken liver pasta recipe South Africa
South African chutney chicken recipe
Source: Briefly News