Melanie Bala: age, husband, parents, Metro Fm and Instagram
Melanie Bala is one of the most accomplished media personalities that have been gracing the screens for the longest time. She is famous for her career as a news anchor both on TV and on the radio. She has been in the field for more than two decades and does not seem to be in a hurry to leave the industry since she is still very vibrant and good at the game.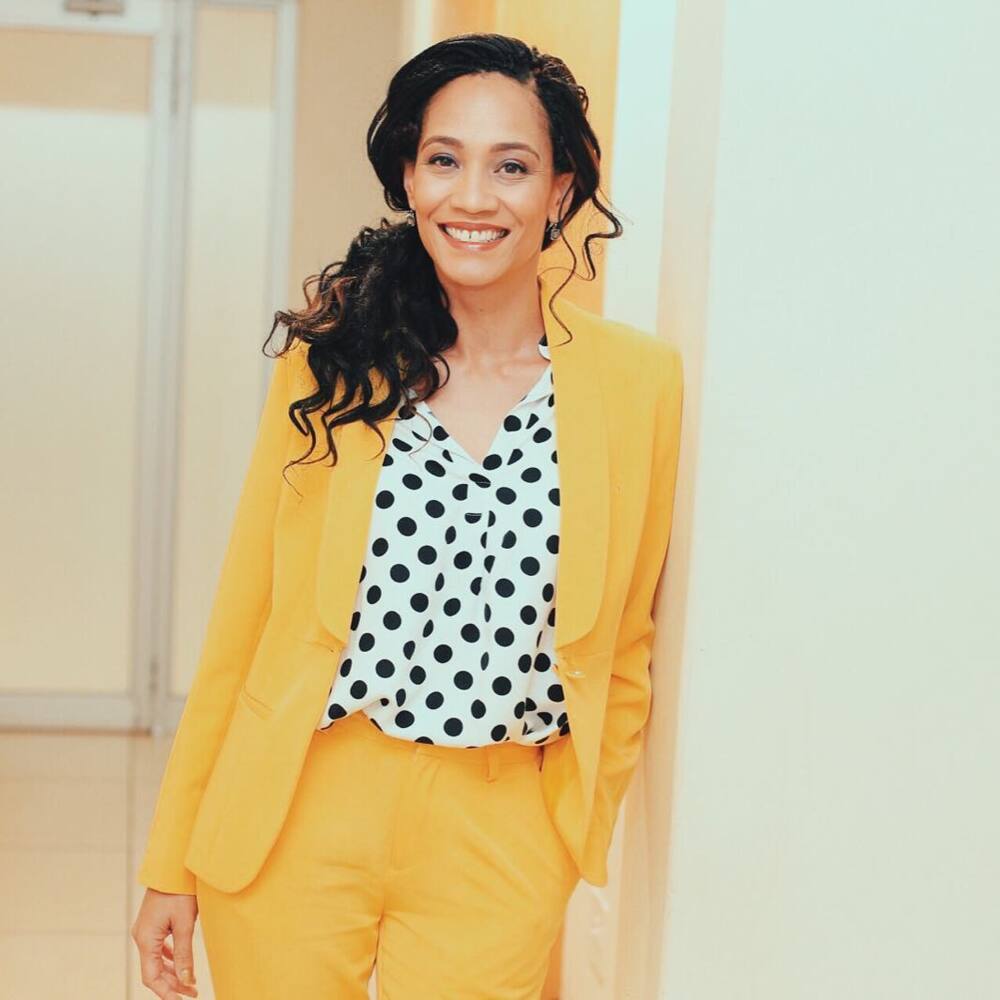 Melanie Bala is one of the voices that you would not miss out on because of how long she has been in the media industry. The latter lay the foundation of her career about twenty years ago and has since then been making the biggest moves both on radio and on TV. Her contribution to the industry is quite commendable, and you might want to know her more.
Melanie Bala biography
These details will give you insight into the iron lady that the latter is.
READ ALSO: 10 Mzansi celebrities who participated in the #FaceApp challenge
Melanie Bala age
The gorgeous icon was born on 20th May 1973. As of date, she is forty-six years old. Looking at her beautiful pictures on her social media pages, you might want to argue otherwise because she would pass for a twenty-year-old!
Melanie Bala parents
Very little is known about Melanie Bala's early childhood life apart from the death of her father which happened nearly the same time that her marriage had crumbled. The latter recently opened up about slipping into depression because of the pain of losing a parent. This speaks volumes about the relationship that Melanie Bala's father had with her daughter.
Melanie Bala husband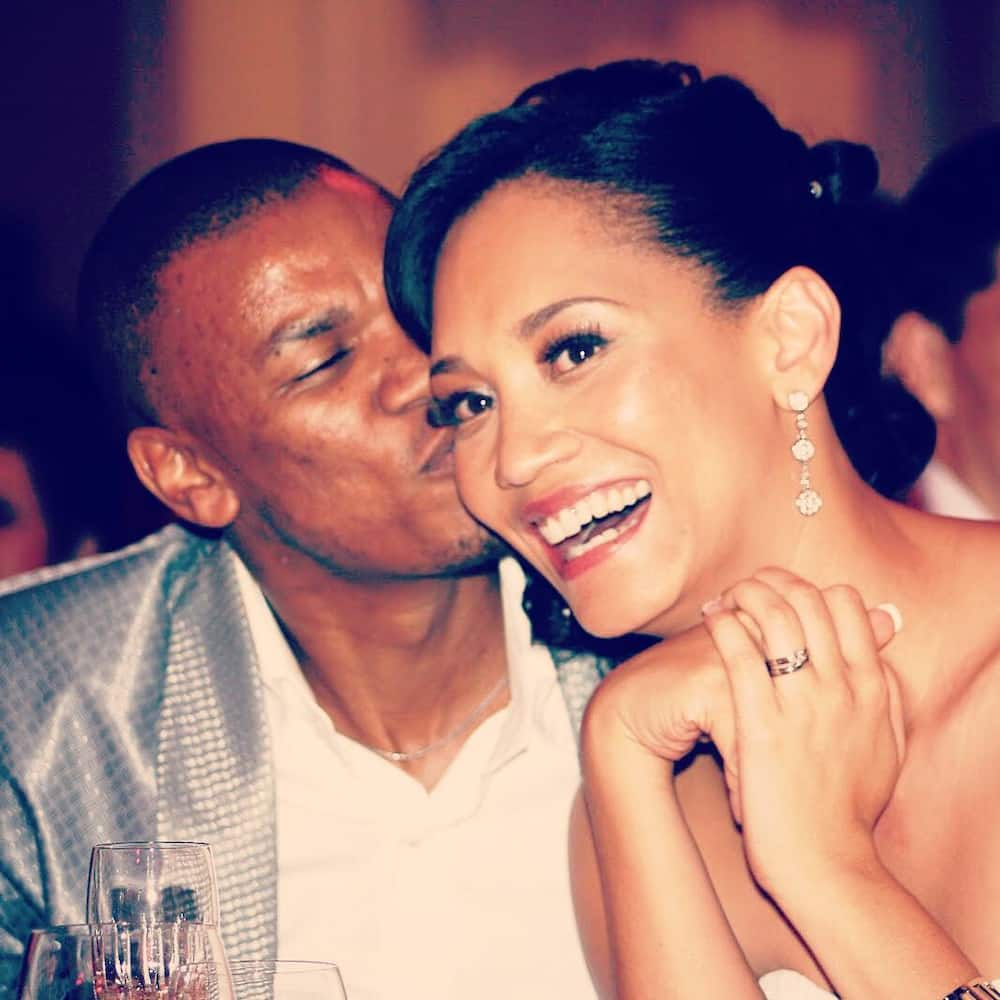 The latter had for the longest time served the internet with couple goals regarding her marriage to Zwai Bala, the Kwaito maestro. The two openly declared their love for one another and what looked like a bed of roses suddenly took a new course. On 17th October 2017, Mel Bala posted on her Twitter account about the trouble in paradise and their decision to end their union. The end of the beautiful marriage.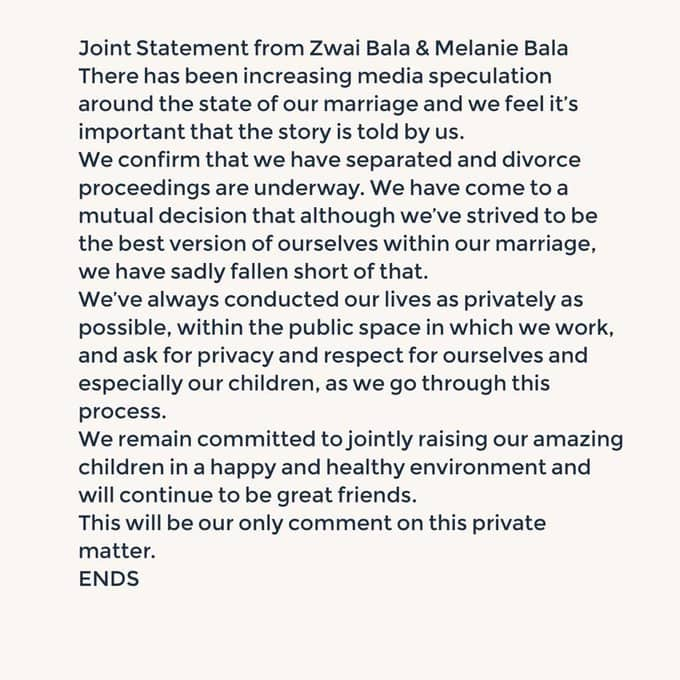 On 14th October 2017, Melanie came out to address the rumours and speculations that had been going around concerning her marriage. She opened up about the divorce that was underway and how much she valued their children and how much they were working towards ensuring that they had provided a healthy environment for them.
She, however, did not give details about the cause of the separation.
Melanie Bala and Zwai Bla
Two years since the two marked an end to their union that had lasted nine years and a friendship that had lasted close to two decades, Melanie still insists that she is not ready to talk about the breakup and neither is she ready to disclose what caused their beautiful marriage to crumble. She insists that she is not ready to talk about the matter because of her children and would not want to do something that would harm them. In an interview, she stated:
I really don't want to talk about my divorce – it's a personal matter, my kids are old enough to read and it is my responsibility to protect them.
Melanie has, however, been open to talking about her experience since the breakup. She opened up about how she had slipped into depression after the divorce with her husband, which happened at the same time as her father's death. As though that was not enough, she disclosed how she ended up using anti-depressants to help her get out of her situation. In an Instagram post, she said:
What you don't see is the exhaustion and sadness. My marriage was over, my father had died. I was in therapy, on antidepressants, barely sleeping and crying every single day. I hid it all very well except to those very close to me.
She went ahead to narrate how mental health matters were dear to her when she said:
Even those people you think have got it all, many also suffer from depression.
She currently vouches for people to seek professional help whenever there is a need. She is not ashamed of being a victim and is proud to state that she is still healing. Despite what happened to her, she is optimistic that something good will happen as she states:
Life wasn't meant to be perfect. Life wasn't meant to be easy, but we move on and live. Life is guaranteed to be hard, but here we are still standing.
Zwai Bala child
Even though things did not turn out so well in her marriage, Melanie's children have been a great source of inspiration to her. She is not only protective of them but also thankful she has them. During her son's twelveth birthday, she could not help sharing a warming birthday message on her Instagram account. The message read:
My Seanie turns 12 today. I couldn't be prouder of the young man & brother you've turned out to be. Thoughtful, kind, intelligent, funny and a joy in my life every single day (except when it comes to doing projects ). Don't ever change from the talking, singing, dancing, entertaining cool dude you are. The world, my world is a better place with you in it.He usually says: I love you mom.And I respond: I love you more. So much more than he'll ever realize. ❤️❤️❤️
It goes without question that the latter draws strength from her babies. Melanie son will be turning thirteen in a couple of months, and he is the eldest. He has a younger sister.
Melanie Bala career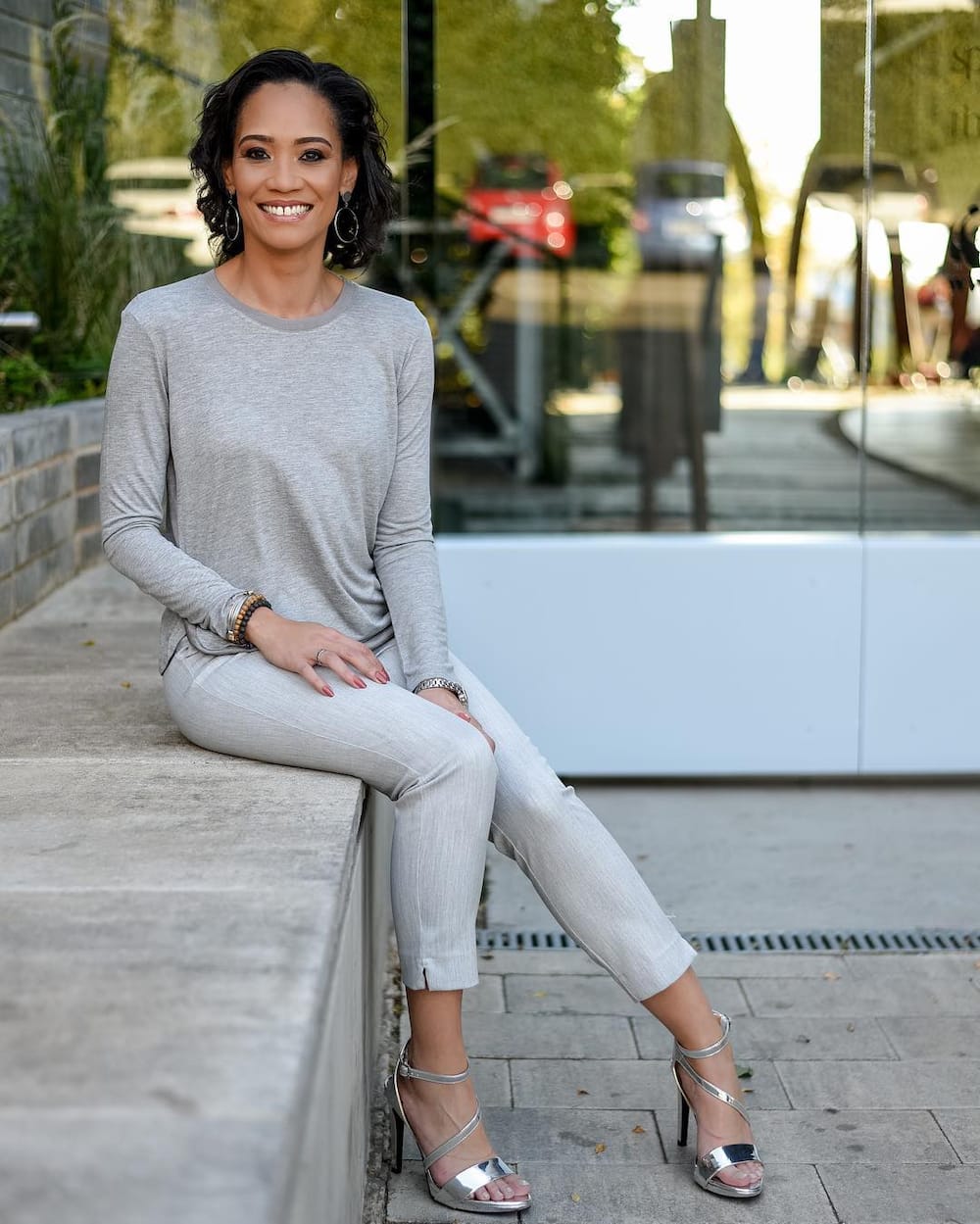 Melanie Bala has for the longest time graced the screens with her beautiful face and smiles. She is one of the most accomplished media personalities in the country, whose contribution to the industry cannot go unnoticed. Melanie grew her career from being in the production team for talk shows on SABC to hosting an award-winning show.
As of date, Melanie works for Metro FM as a news anchor. In the station, she hosts a show called 'The First Avenue' which is one of the breakfast shows.
Melanie Bala Instagram
The latter has gone through the test of time but still manages to wear a beautiful smile and look well. She shares some of the most memorable moments of her life in her Instagram account. You might want to check her out as her photos are proof that she is living her best life appreciating every good thing that life has to offer.
Melanie Bala is one admirable lady who has shown great strength in facing the hurdles that life brings forth. She has been through the test of time, ranging from a failed marriage to losing a parent. She chose to stand for peace and is showing so much progress in her healing journey.
READ ALSO:
SAMAs25 organisers make big announcement: 6 hosts will share the stage
7 Things we learned about South Africa's Queen B from Real Talk interview
Mel Bala opens up about Zwai divorce: I don't want to spend a lifetime fighting
Source: Briefly News