SA celebrities before and after plastic surgery photos
Being a celebrity comes with several tags ranging from influencing a large following on social media platforms to brands hitting you up for endorsement deals. Social media celebrity worshipping has kept the famous icons on their toes to ensure that they meet the expectations of their fans. As a result, most of the celebrities have resorted to enhancing their bodies by undergoing plastic surgery to try and become the perfect beings that they envision. How common is this practice in South Africa? This list will leave you in awe.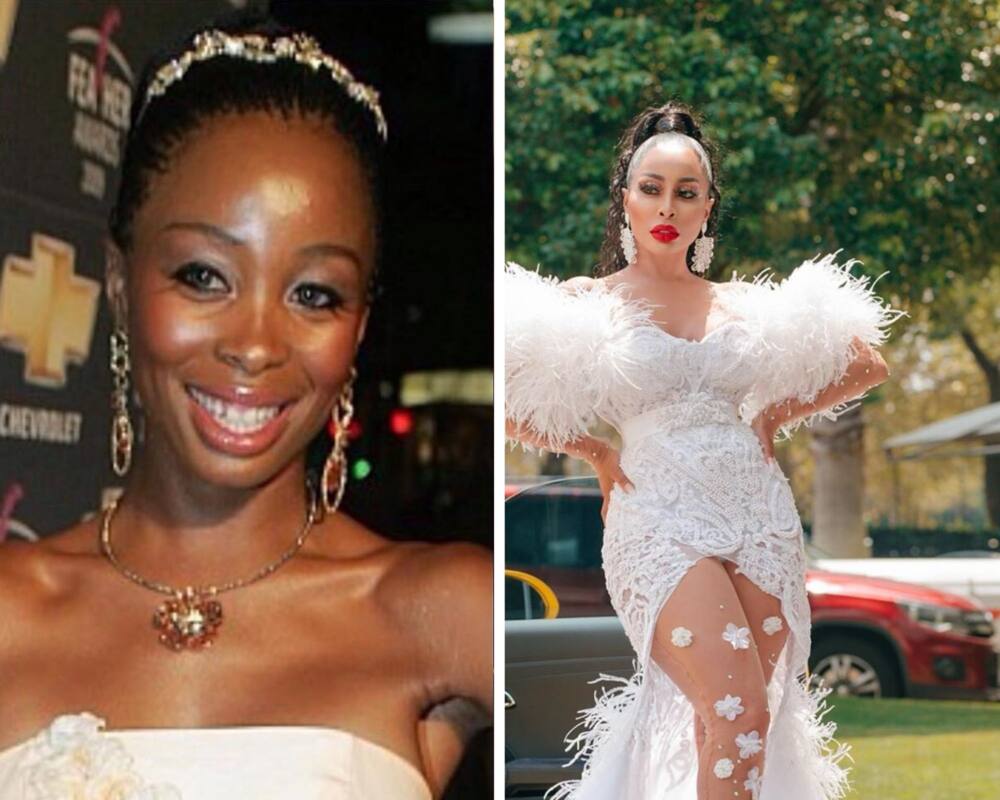 Why do celebrities prefer to undergo plastic surgery? Having the procedure done is more attributed to prevalence. Some of the South African celebrities have revealed that body transformation has been profitable for their different career fields. In contrast, others have stated that they were after the affirmation of having the perfect body. These could be viable reasons, but then, who are these celebrities that are notable for having been under the knife? You might want to check them out.
South African celebrities that have undergone plastic surgery
The details of this list will shock you on how much plastic surgery in South Africa is becoming the norm:
READ ALSO: Influencer's photos nearly break the internet: "Pre-surgery Kylie"
1. Connie Ferguson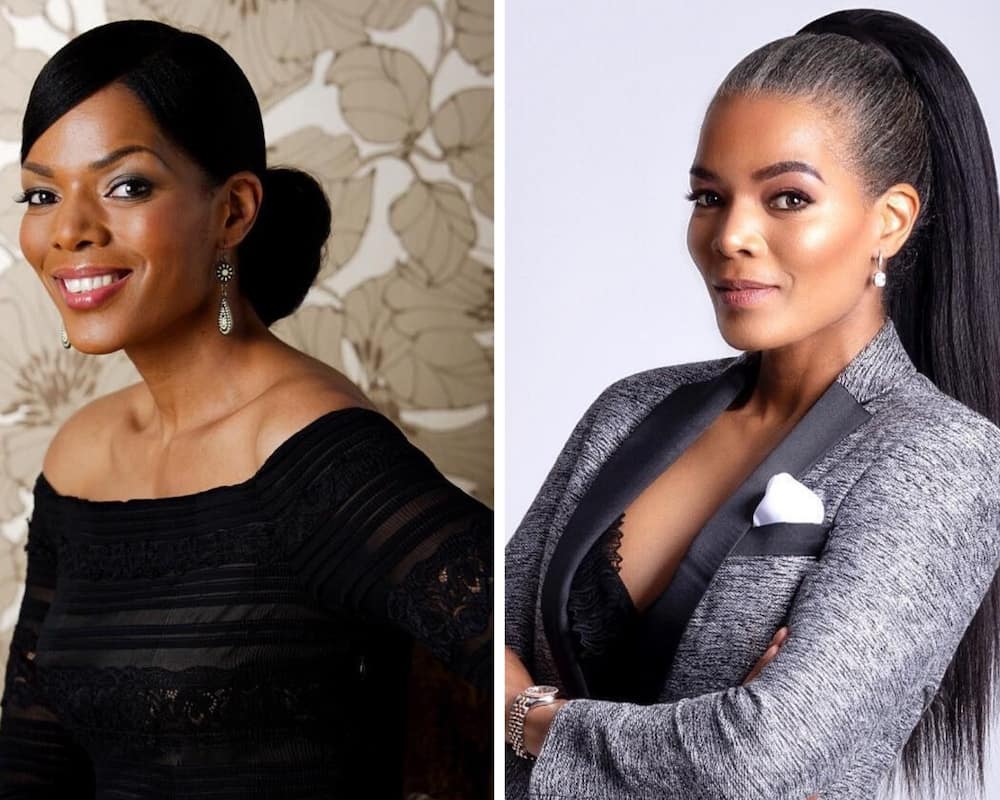 The star of Generations has always left people amazed at how much she is ageing like fine wine. Needless to say that she is doing the most to keep the wrinkled face at bay. However, a close look at Connie Ferguson before and after pictures depicts the changes in her facial structure. There are speculations that Connie Ferguson underwent rhinoplasty to tighten, straighten and alter the size of her nose.
2. Khanyi Mbau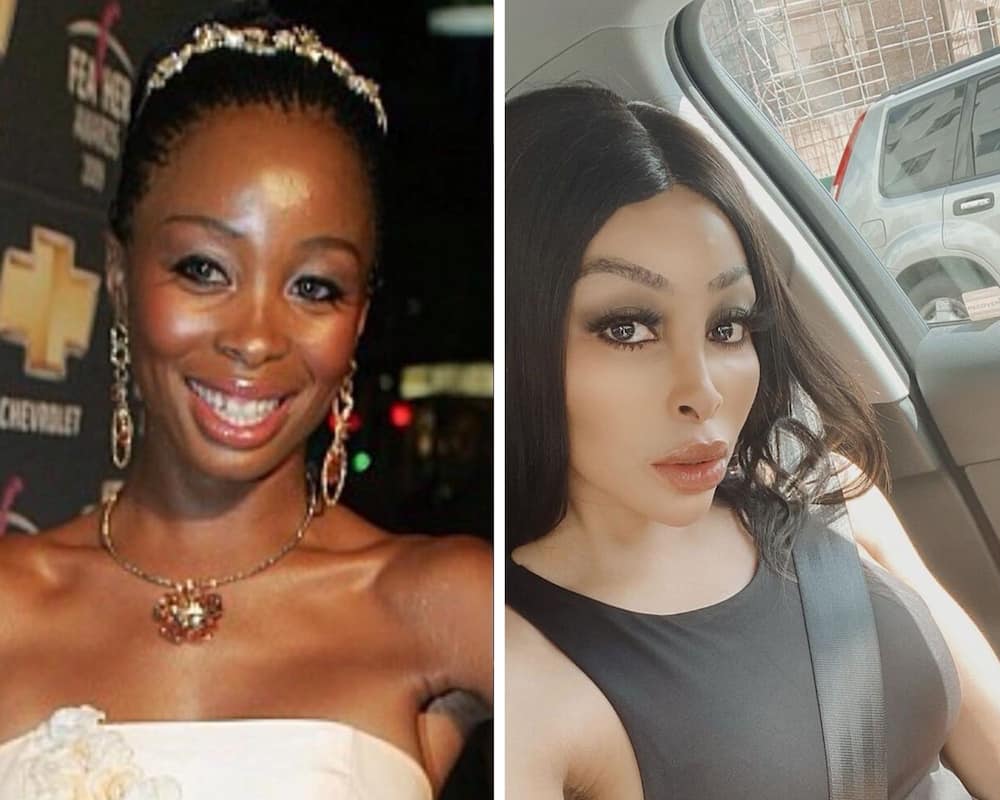 It does not require rocket science for you to point out how much transformation Khanyi Mbau has had in the past decade. The first notable thing is her skin lightening which she is never afraid to talk about. She is also believed to have had a nose job and a surgical operation to increase the size of her breasts. Khanyi has also been open about her liposuction journey and even revealed how much the process cost her. She recently teased about asking the doctors to channel the fats removed from her waist area to her buttocks.
Khanyi Mbau is known for continually reminding the public that, 'her body is her investment. and her greatest accessory'.
3. Rossette Ncwana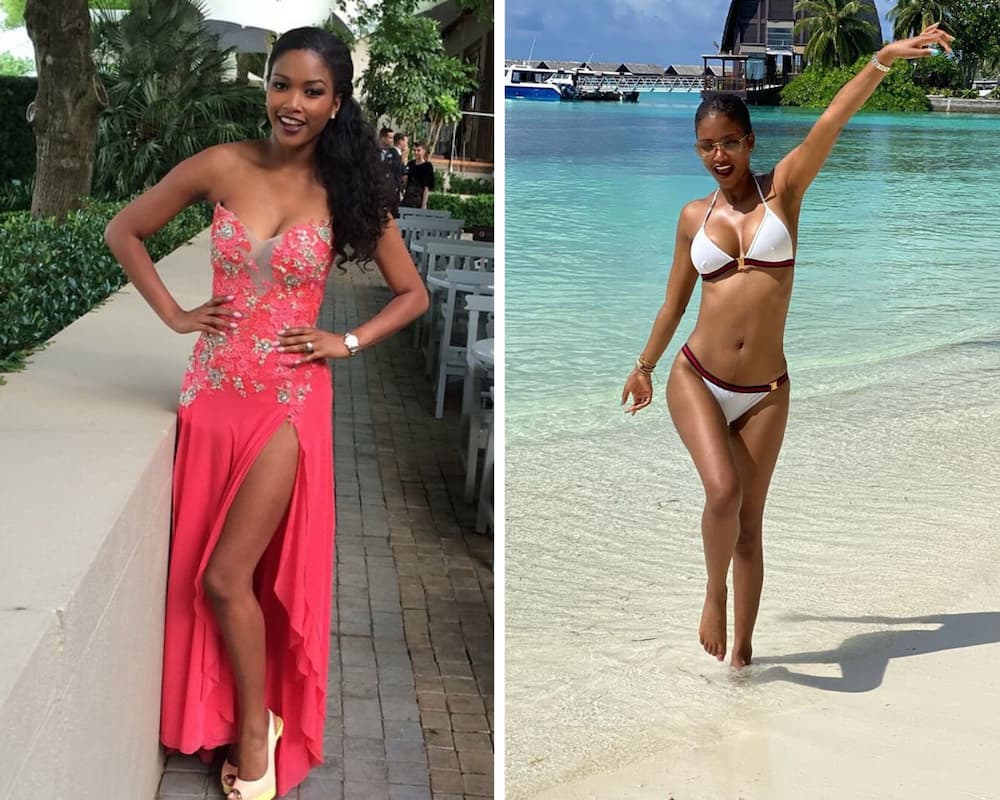 Rossette Ncwana has been serving the internet with what many would refer to as 'body goals'. Her bikini photos have always left people questioning how she manages to maintain her body despite the changes that motherhood brings.
Rossette recently revealed that she had undergone a lift augmentation for her breasts and liposuction for her 'snatched' waist. Through her Instagram post, the mother of two stated:
So many dm's such little time to answer everyone about my boobs, weightloss tips and baby belly(stubborn fat for days). I've always had big boobs but after baby Tali they looked like rain drops i blame Gabrielle, she breastfeed for 3years.I struggled to do lingerie /swimsuit shoots, so I went under the knife for a lift augmentation. Baby belly was hard to get rid of, regardless of diet and gym time I put in. So I had a liposuction done. F* that sh* is painful!!!! Giving birth has nothing on it mommies!!! Now I just maintain, I eat a lot (favorite pasta) but there are days that I'm strict and go to gym regularly. So there you have it!! Dr Gruter in Cape Town. you're welcome!!!!! Ps. I shared this because I want ya'll to look snatched too!!
4. Mshoza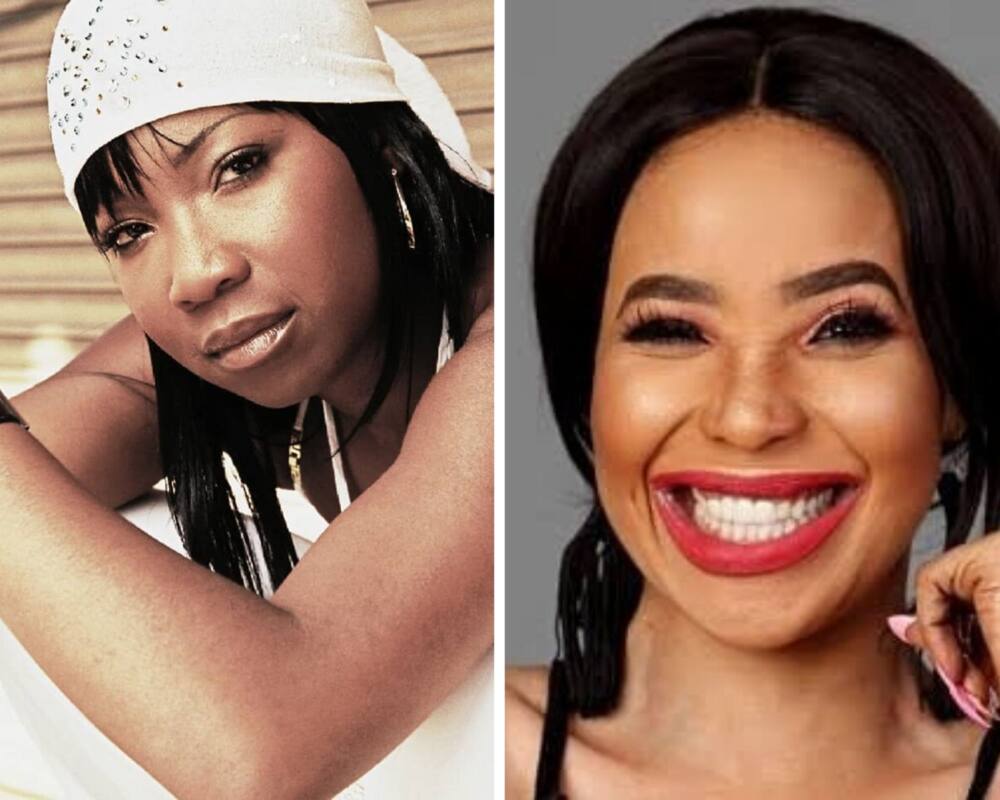 Mshoza has embraced the plastic surgery game by having multiple procedures done to enhance her looks. Going through Mshoza before and after pictures, you can spot the transformations on her body. She has gone through skin-lightening procedures, lip-fillers to improve the size and shape of her lips, a tummy tuck, breast implants and a nose job.
Mshoza has openly responded to the speculations about her body transformation, stating that she wants to be 'perfect'. During an interview with Drum magazine, she made the following remarks:
I don't like feeling ugly, and if I want to have a certain look I get it. There's nothing wrong with that. Hence, I decided to make my bum bigger.
5. Uyanda Mbuli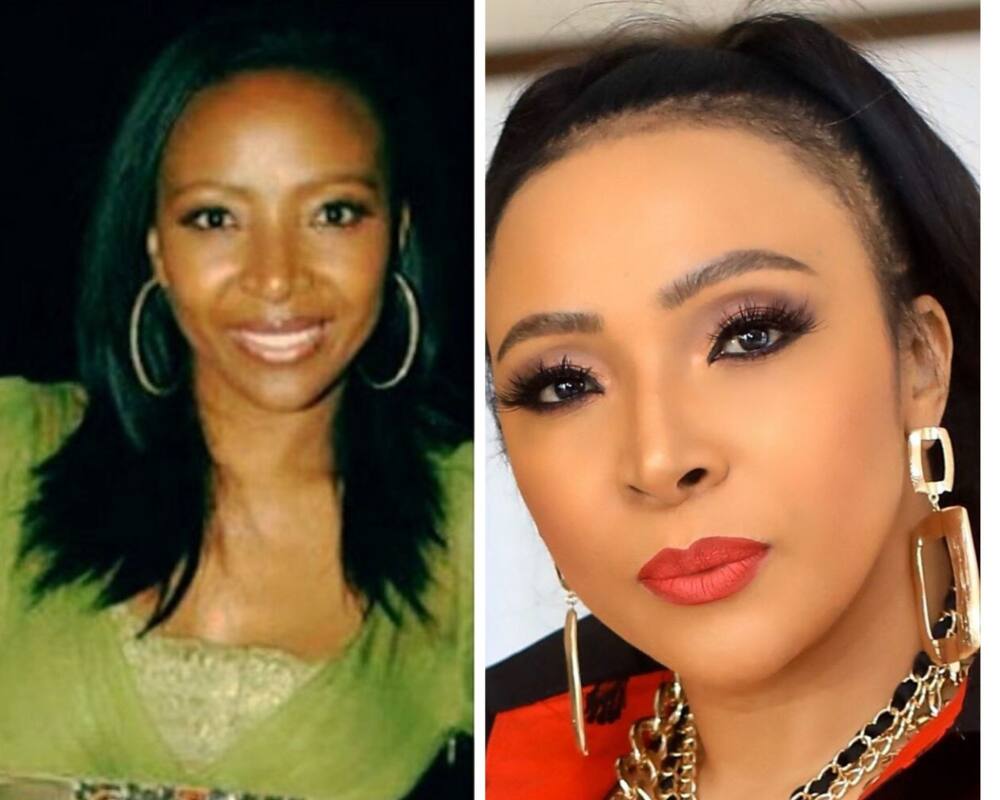 The coveted socialite, marketer, fashion designer and former model is believed to have doctored her face, and the results of the procedure are paying off. Comparing Uyanda Mbuli before and after pictures, it is apparent that there is a difference in the structure of her nose. It is alleged that she underwent a nose job.
6. Faith Nketsi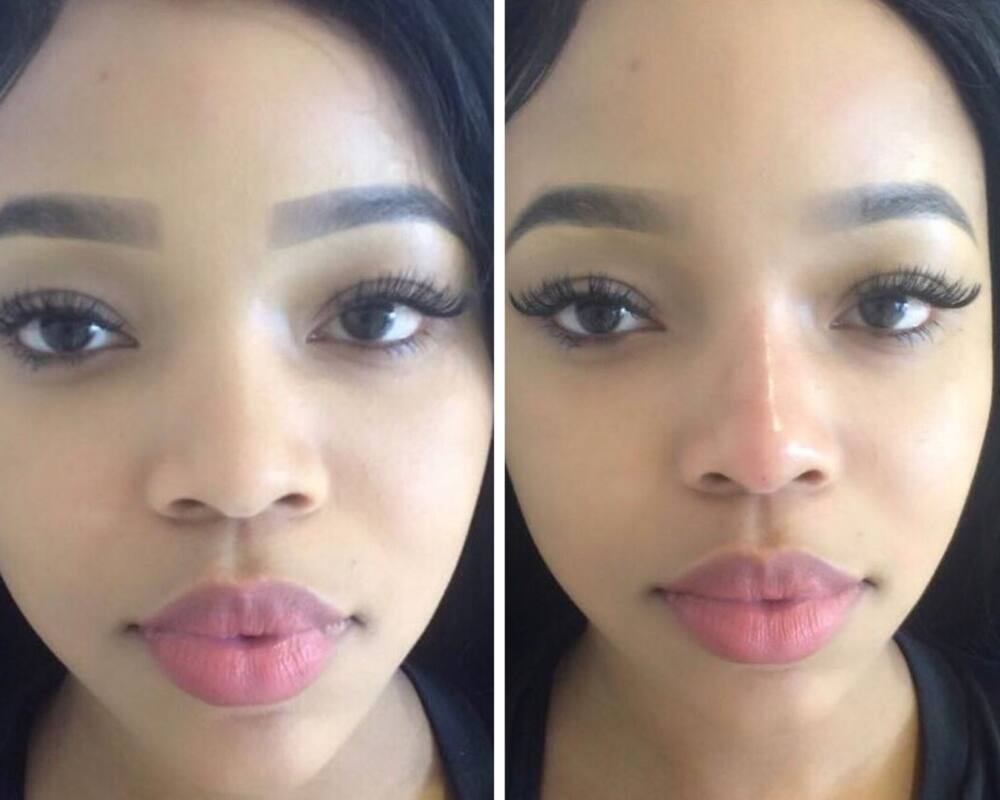 Faith Nketsi forms part of the statics that will make you believe the stereotype about most socialites undergoing body transformation. The latter has had a nose job to define the bridge of her nose. She has also had her jawline doctored. Apart from her face, she has also bleached her skin.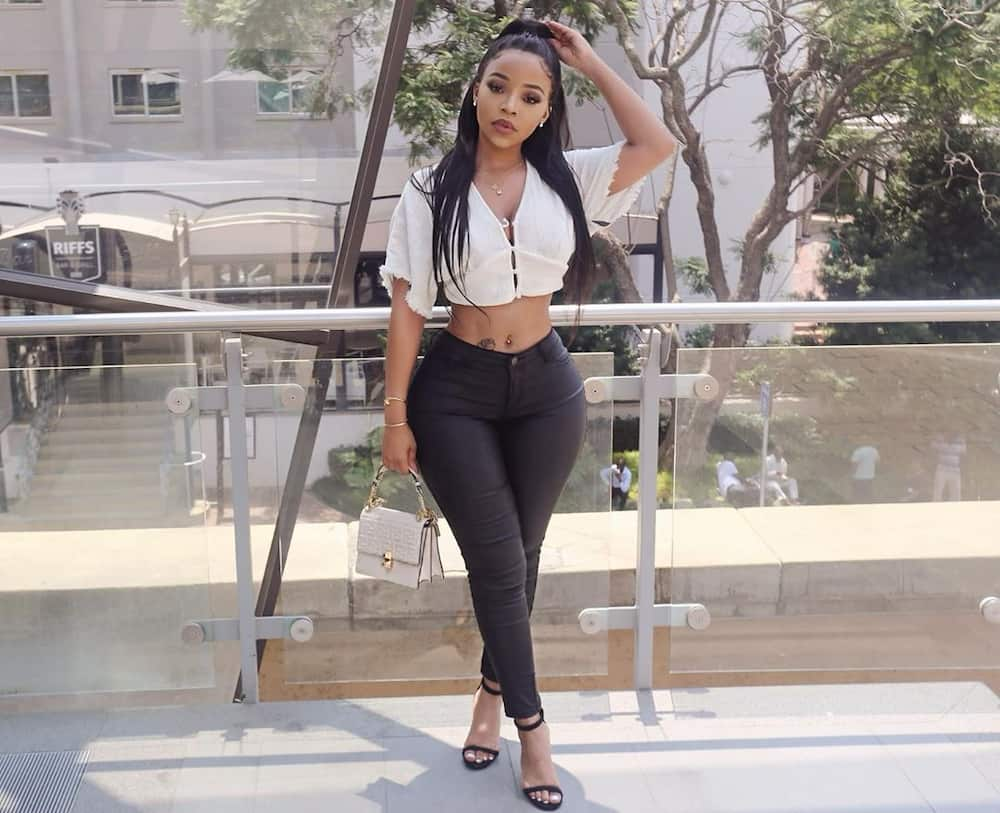 The socialite is famous for her curvy body, which could easily pass for the best definition of an hour-glass figure. Her curves do not look so different from how they were way back when she was famous for being part of the controversial 'Pro Twerk' team. She insists that she is keen on fitness to maintain her figure. It is, therefore, not clear whether she has had any procedures to enhance her body shape.
7. Pam Andrews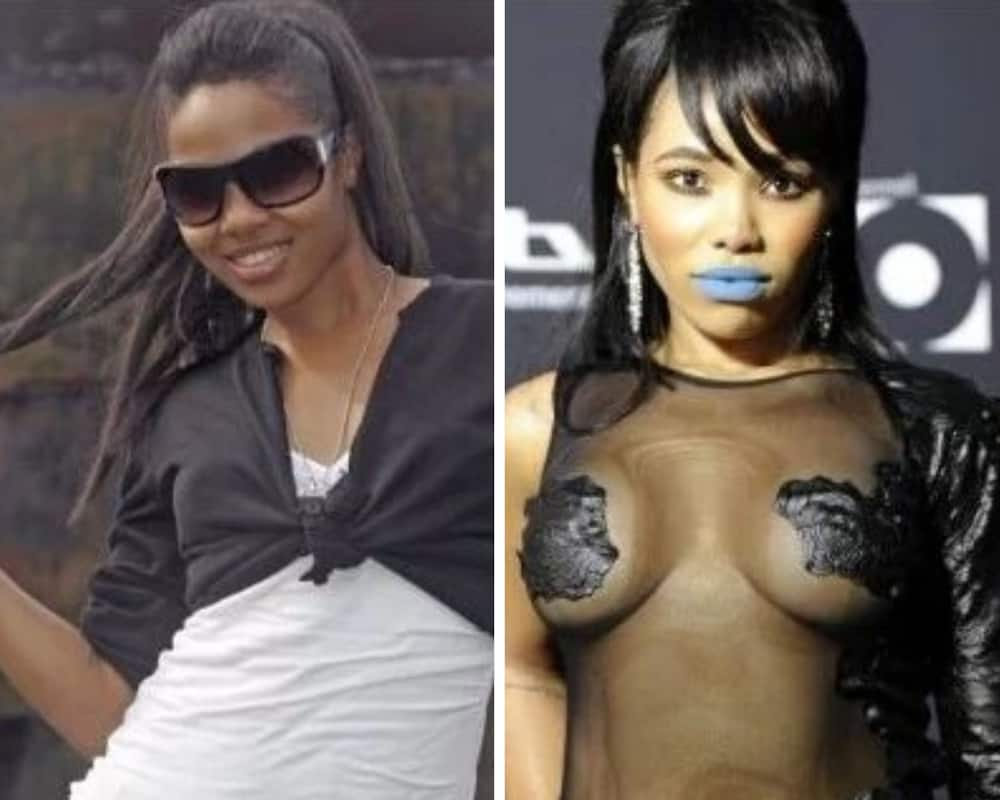 Pam Andrews has built a successful career in acting for more than a decade now. It is alleged that during the early years of her profession, she was self-conscious about her body, especially her breasts. She, therefore, opted to go for breast augmentation. The procedure was done at Rosebank Clinic.
Apart from enhancing her breasts, she also had a rhinoplasty to doctor the shape and size of her nose.
8. Tselane Tambo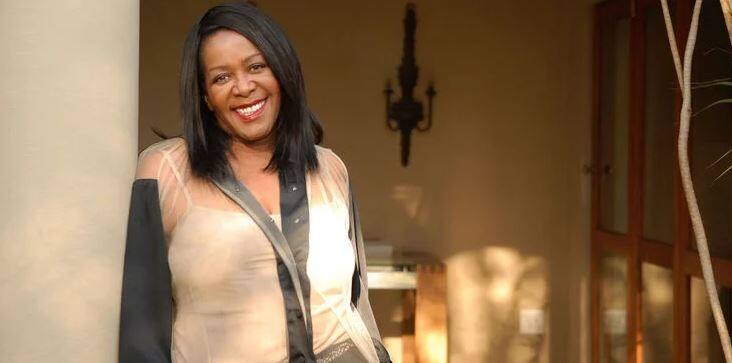 Tselane Tambo, the daughter of Oliver Tambo, the famous columnist, is believed to have had liposuction. According to The Star, she had the procedure televised.
9. KB Motsilenyane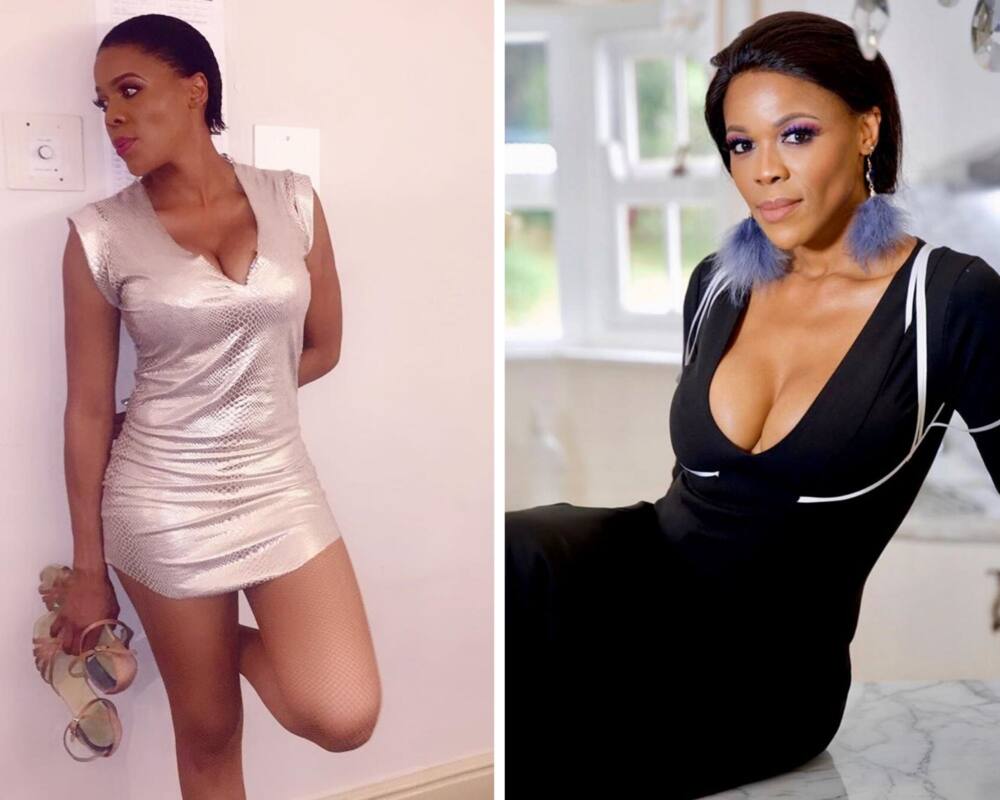 As most people are developing an obsession for large breasts and opting for breast implants, large breasts can be uncomfortable. That could have been the reason why the renown singer and actress chose to go under the knife to reduce the size of her breasts.
Plastic surgery is slowly becoming the norm in South Africa. Some of the celebrities mentioned above have not shied away from admitting that they have doctored their bodies. Others have even gone ahead to give details of where they had the procedures done and how much it cost. Would you consider following suit?
READ ALSO:
Rosette Ncwana breaks her silence: Addresses 'catfish' accusations
Zodwa Wabantu goes for 'private' body treatment and films it
No plastic surgery for Zodwa Wabantu: "There's nothing to fix"
Source: Briefly News