Nonhle Thema biography: age, husband, wedding, parents, school, Tweets and Instagram
Nonhle Thema is one of the South African celebrities who let fame and popularity get at them to the extent of nearly ruining their career. The latter's career almost crumbled when she had a meltdown after being too famous, something that almost cost her life. Despite the condition being ugly, the latter has risen and is slowly regaining her position even though in a very cautious manner because she is aware of what fame did to her.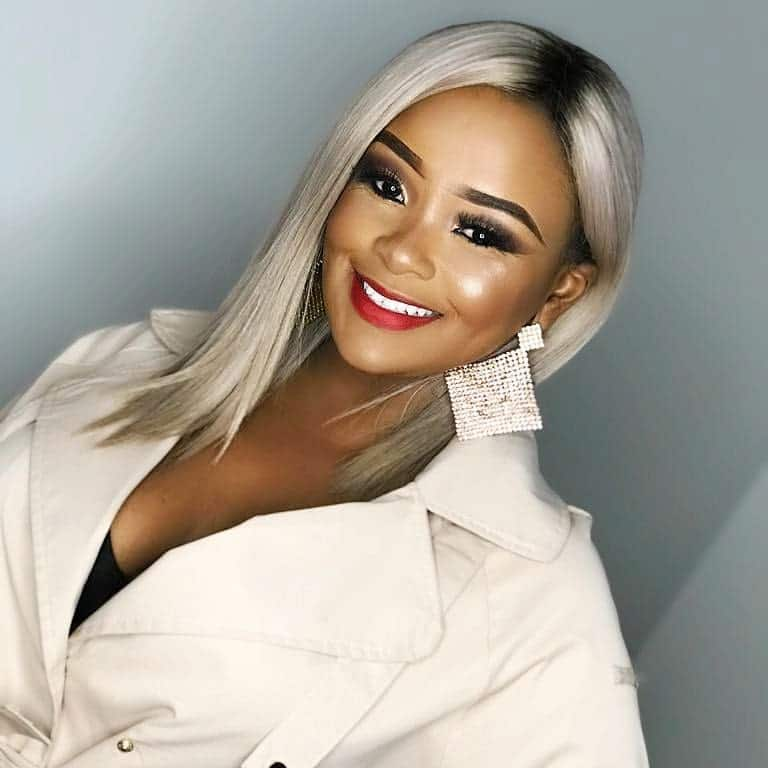 The entertainment industry is one of the industries that are likely to completely ruin your life if you are not careful. One such figure that nearly let a career that she had worked soo hard for, go down the drain is Nonhle Thema. The latter chose the best road, to take a break from the industry and fix her situation. Her return was well received and the change in her attitude and approach towards life has influenced the return of her fans. Here is a lesson that she had to learn the hard way.
Nonhle Thema biography
Nonhle Thema age
She was born on 15th October 1981. As of date, she is thirty-seven years old. She will be turning thirty-eight in the next two weeks.
READ ALSO: Whatever happened to SA actress and media personality, Nonhle Thema?
Nonhle Thema school
She is an alumnus in Johannesburg. She graduated in 1999.
Nonhle Thema family
Nonhle Thema parents
The latter grew up under the care of her parents. The name of Nonhle Thema mother is Cynthia Shange, a popular figure in South Africa's entertainment industry, and her father is Derrick, a popular author and journalist.
Nonhle Thema husband
The latter is married to Arthur Bolton, an accomplished man whom she has dated for the longest time. The two have been married for a year now and the two have been happily married for the time that they have been together. She gave these remarks during an interview with Move Magazine where she said that she has so far been enjoying her marital status and being the conservative person that she is, she does not see any reasons for her to share her life on social media. She prefers to live a private life despite the fact that she is a public figure.
Nonhle Thema career
The rise of her career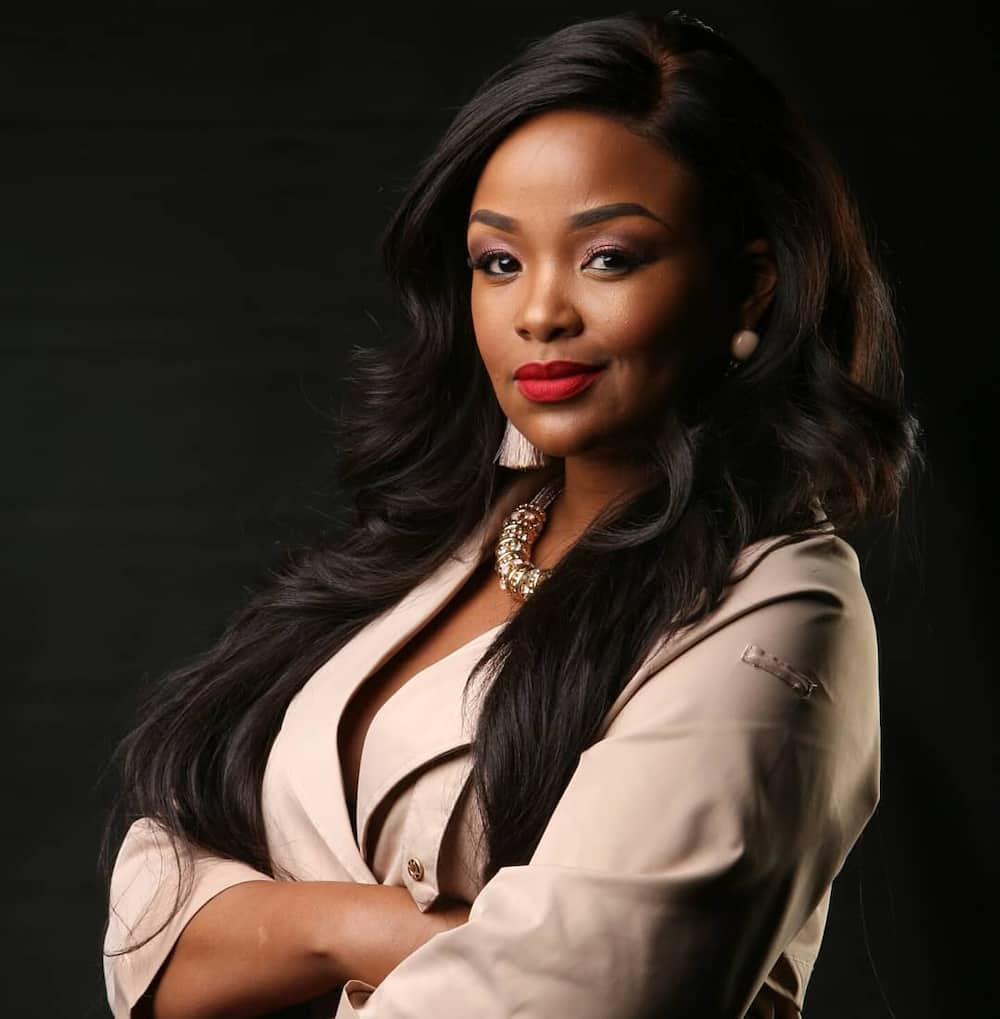 The latter is famous for being the presenter for O-Access and O-Boma which were shows that were aired on Channel O. She is also famous for co-hosting V Entertainment which was a live entertainment show that used to be aired on Vuzu channel on DSTV. She worked as a presenter for VUZU TV until 2011. Apart from her career as a presenter, Nonhle had also broken the waves and had a reality show called Nonhle Goes to Hollywood. The show used to be aired on Vuzu channel on DStv in 2011. To prove the full package that she is, she has also worked as the brand ambassador for Dark and Lovely products.
Her career as a presenter opened doors for her to travel the world and interview some of the most coveted celebrities like Rihanna, P Diddy and Chris Brown, to mention a few.
How fame cost her career
Even though her career flourished at such a fast rate and she became famous too, this was one of the factors that would, later on, cause her downfall. She was so obsessed with fame that she did not care about the comments that she made about fellow celebrities. Some of the public figures that she is believed to have not gotten into good books with are Minnie Dlamini whom she called a drunkard and Bonang Matheba whom she said she could not be compared to because Bonang lived in a rented house unlike for her case where she had purchased a house worth R 2 million.
Nonhle Thema Tweets
In 2011, social media could not stand her attitude and for that reason, most of her heartless posts were criticised. This was the thing that caused her to realise how much damage fame had caused her. It also opened her eyes to realise that she was using her fame for the wrong purposes. Reminiscing on what happened, she made the following remarks:
'(That girl) felt attacked and felt sacrifised. Therefore she needed to build a little home for her to be protected and included that bit of exaggeration'.
She also stated how she at one point had contemplated suicide because of the pressure and criticism that she was facing at that moment.
The return to the screens
After hiatus from the limelight and fame that had enough damage to her, Nonhle announced her return back to the screen on 28th September 2018. Reflecting on her rise and fall in the career, she is not ashamed to state that she got carried away by fame and her position in the entertainment industry. She made the following remarks:
'I was always trying to find my purpose. I was always seeking for it. I thought that the Nonhle that I had become, the fame and everything was the purpose but it actually wasn't. I started getting in a space where I was self-indulging. It was all about me, and that isn't anybody's purpose. Our purpose, now I have learnt, is to serve'.
She mentioned how the matter had affected her and had resulted in her announcing her early retirement from the industry two years ago.
Talent Coaching Academy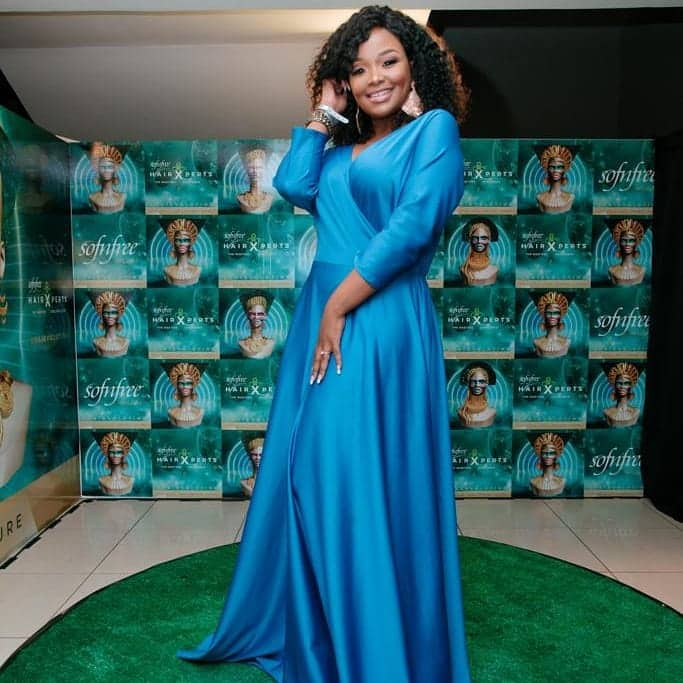 Upon her return to the screens, the latter announced that she had started a Talent Coaching Academy which aim was to train upcoming icons in the entertainment industry on how to survive in the industry. Some of the skills that the academy instils in those who enrol, include public speaking, TV presenting, social media coaching, grooming and art.
She seems to be finding peace in what she is doing currently. She made the following remarks during one of the interviews that she did:
'I am now a human being, and I am now humbled because I know life now. I know life is not living in America and interviewing 50c because there was a time when I thought that was life. That is not life'.
Nonhle Thema wedding
During her acting career as KG in the local soapie called Zabalaza, the latter was forced to pull a scene where she was marrying Sydney. In her beautiful wedding dress and veil, she confessed her love to her boyfriend on the show, who was famous for playing the role of Zolisa Xaluva in Generations. The two exchanged their vows in the most romantic way that everyone wished that they were getting married in real life.
Nonhle Thema Instagram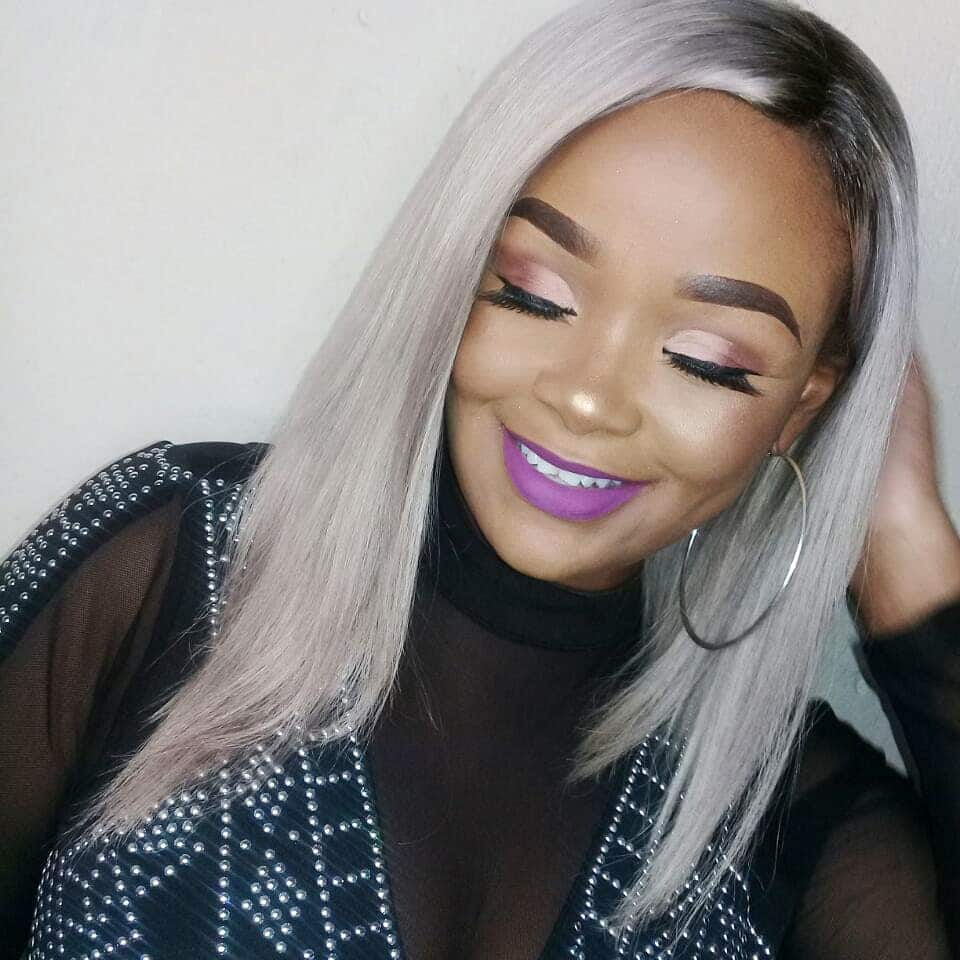 Despite her saga that almost jeopardised her career, the latter has risen back on her feet and acknowledged that she made a mistake and made amends for them. She seems to be recovering her fans who have unfollowed her on her social media accounts. Her Instagram account, for instance, has a fanbase of 260,000 followers even though the number keeps on growing as days go by.
Nonhle Thema experienced a life-changing situation that almost changed her life. Her approach and facing her fears played a very important part in damage control. She has risen back to her feet years after taking a break from the industry and seems to have taken the best turn as her fans have realised the change in her personality.
READ ALSO:
Twitter is abuzz as beautiful Nonhle Thema returns to TV screens
4 Celeb mother-and-daughter pairs that are serving #momanddaughter goals
From clap-back queen to aspiring pastor: Nonhle has seen the light
Source: Briefly.co.za