Christall Kay: age, husband, family, children, songs, Instagram
As an entertainment figure, Christall Kay is known all over Mzansi. Beyond that, she is also an accomplished businessperson that also works in the music industry. Ever since joining the cast of The Real Housewives of Johannesburg, her name has been ringing in conversations all around.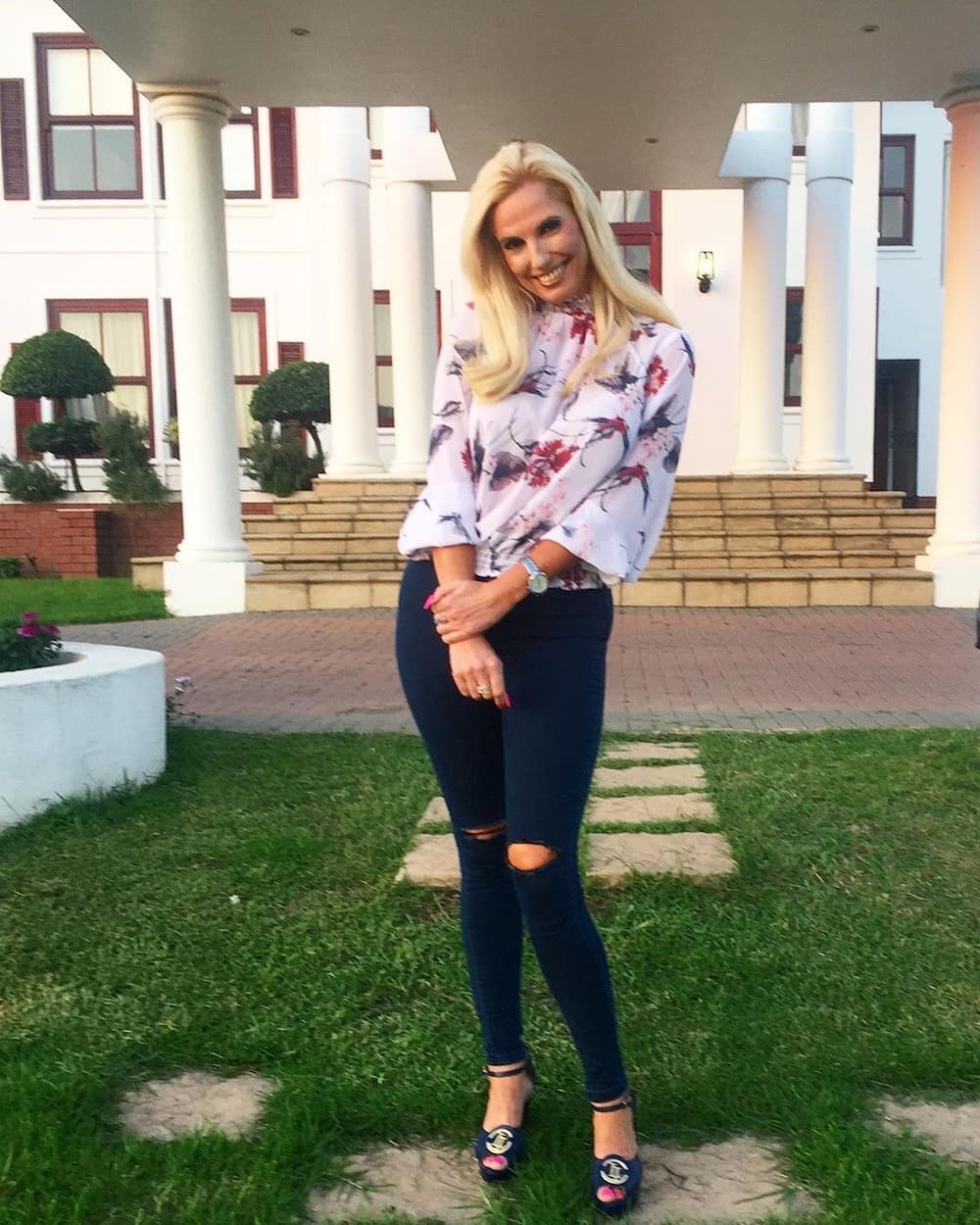 Christall Kay wears many hats. To date, she has had the titles of reality television star, actor, businessperson, lawyer, model, as well as a singer.
Christall Kay how old is she?
The matter of Christall Kay age is a mysterious one. She has not released it to the public. However, according to some tweets dated 12th October 2018, she claimed to be 27 years of age on an episode of The Real Housewives of Johannesburg (abbreviated as RHOJ). It has become one of the most outrageous moments of hers from the show.
We have some luck when it comes to the subject of Christall Kay birthday. She has tweeted out a message to her social media appreciating the warm wishes she received for her birthday. Going by when they were posted, it is assumed that her birthday is on April 21st.
Early life
She was born in Durban. The Bluff in Durban is where she was raised, living beachfront. In an interview with IOL, she said that it was growing up in this region that influenced her to pursue the lifestyle, glamour, and personality that define her now. In her own words:
The Bluff has a reputation for being rough and tough ... because of that I always wanted to be against what people thought was the norm of us. I mean Charlize Theron comes from Benoni and lots of great people from the Bluff.
She says that at the age of 7, she was rehearsing and preparing for her future singing career to the songs of world-famous artists such as The Village People, Dolly Parton, and Olivia Newton-John.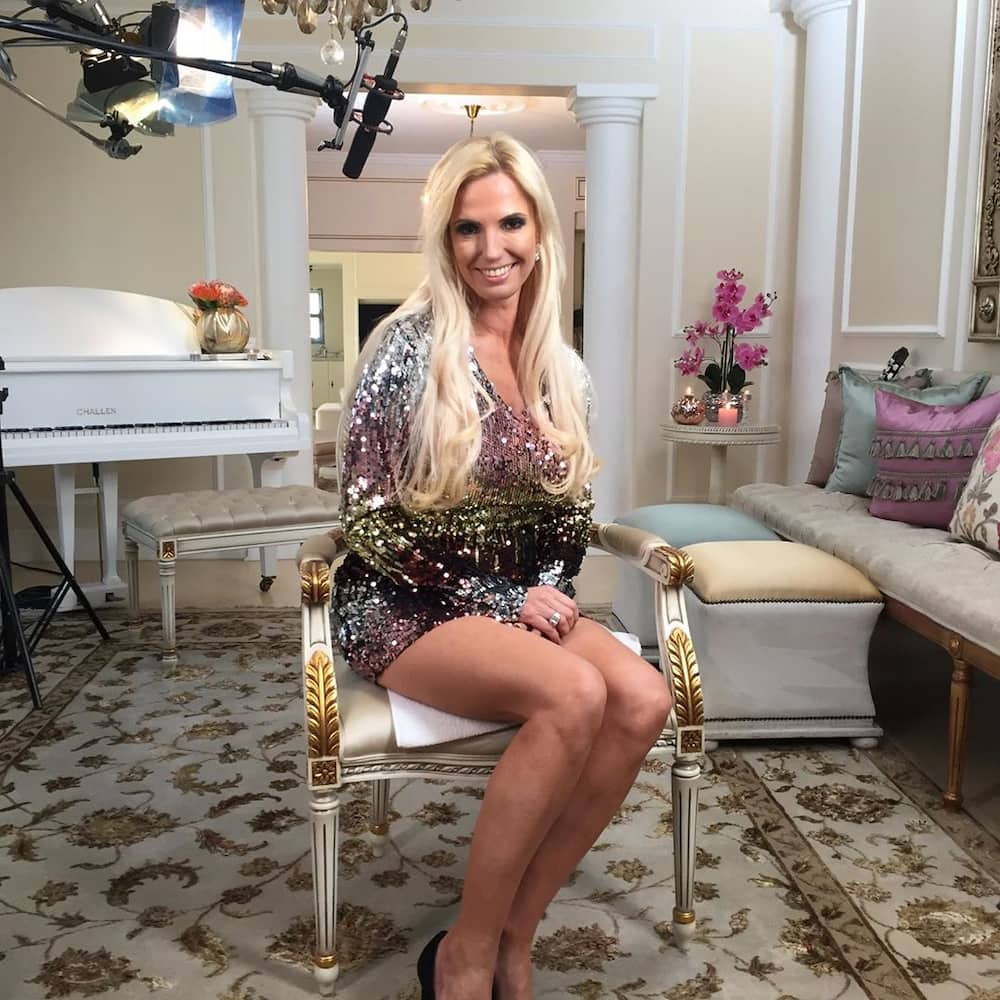 Education
She attended Grosvenor Girls High School. According to her LinkedIn profile, she attained the following certificates and degrees from the listed higher education institutions:
Certification in music and marketing from the University of Witwatersrand
Bachelor of Laws (LL.B) from the University of KwaZulu-Natal
Bachelor of Social Sciences from the University of Witwatersrand
Studied image consulting at the South African Image Academy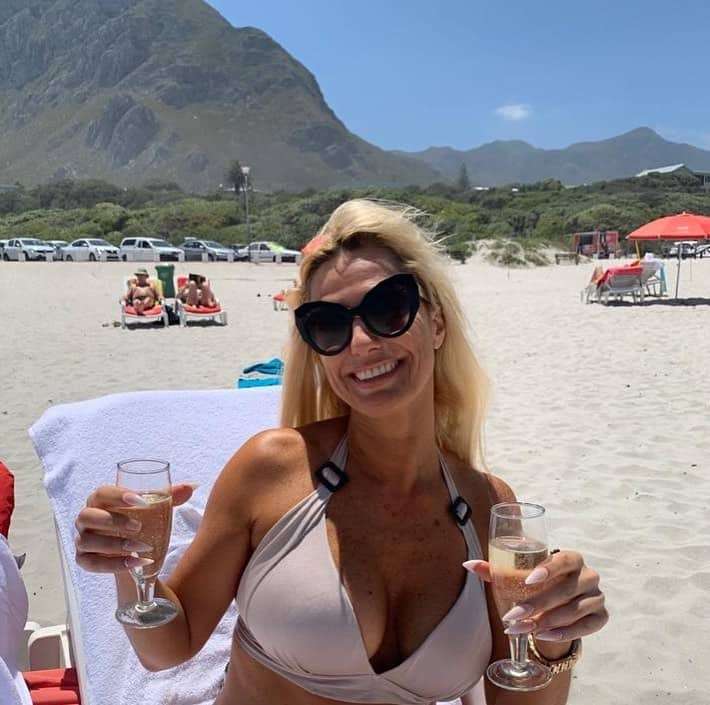 Career
She has been through quite a number of professions. This section will delve into the most important ones held before she became Crystal Real Housewives of Johannesburg.
Career in law
While she did have some experience working in show business, her main career at first was in the legal profession. She said the following in regards to her initial decision to pursue a career in law:
I moved to Johannesburg when I was 25 and started my career. I love speaking and loved debating, so from that aspect I wanted to get into law, to argue someone's case. But I did so thinking South African law was what we saw on American television shows...
For this reason, she would ultimately quit being a lawyer after several years. This was so she would be free to pursue other avenues for exploring her creative side.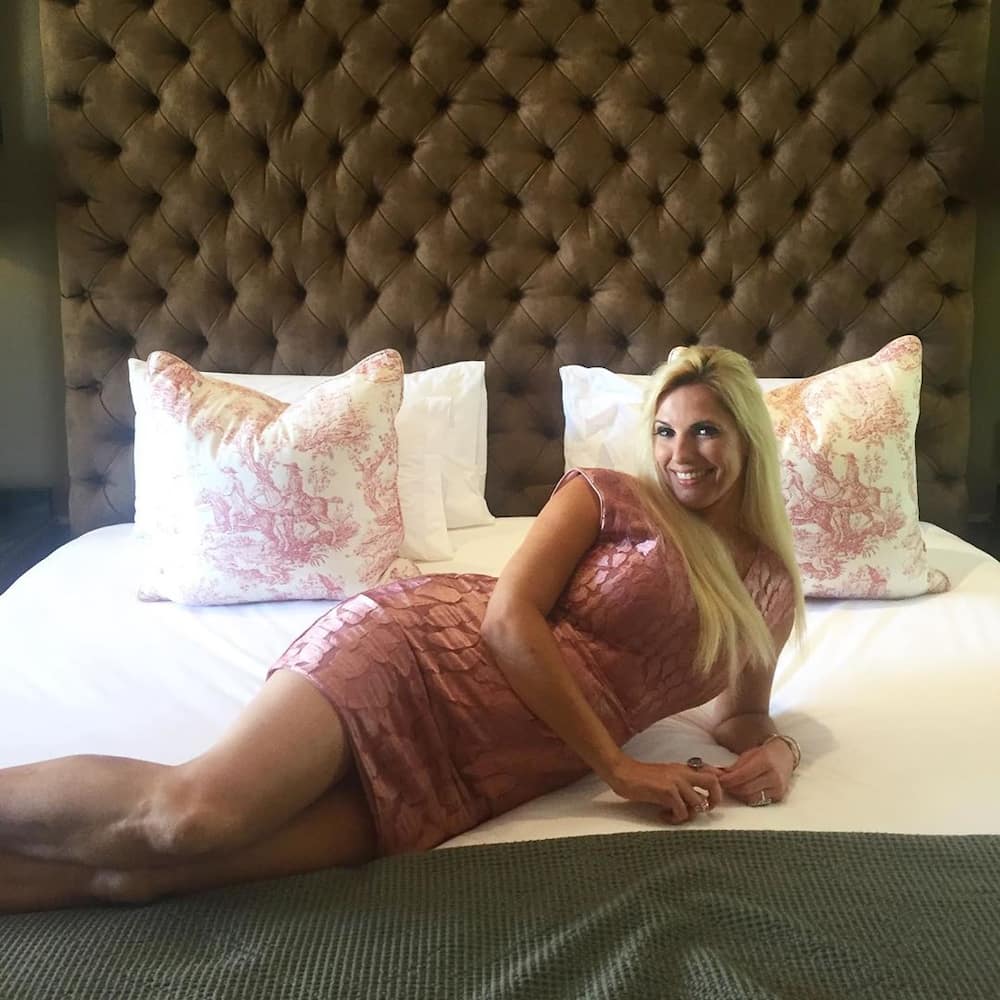 Career in showbiz
After wrapping up her studies, she went to New York. She spent a total of six months there connecting and working with some of the city's local musical talents.
She returned to South Africa and joined the Afro-Pop band known as Seed as its lead singer. During this time, she was very active in the Johannesburg scene.
In February 2014, she put out her first single titled Set Apart, receiving credit as both its singer and songwriter. She claims that the song reached number 55 on the U.S. Top 40. According to her profile on Star Now linked above, she had the following words:
It was playlisted on every radio station in every town and every city in South Africa and a Californian promotion company approached me to promote the single throughout the U.S. It was ranked no.55 on the Billboard Airplay Charts.
As for her modelling career, the words on her image consultancy firm known as The Image Company by Christall Kay state the following:
Christall started her career as a top fashion model, gracing the covers of many magazines in addition to competing with Oscar Award-winning actress Charlize Theron in the Rooi Rose model search.
Career on Real Housewives of Johannesburg
In the year 2018, she was named among the six original participants of the very first season of the upcoming 1Magic docu-reality series, The Real Housewives of Johannesburg. She is one of two housewives to have a main recurring role in its two seasons so far.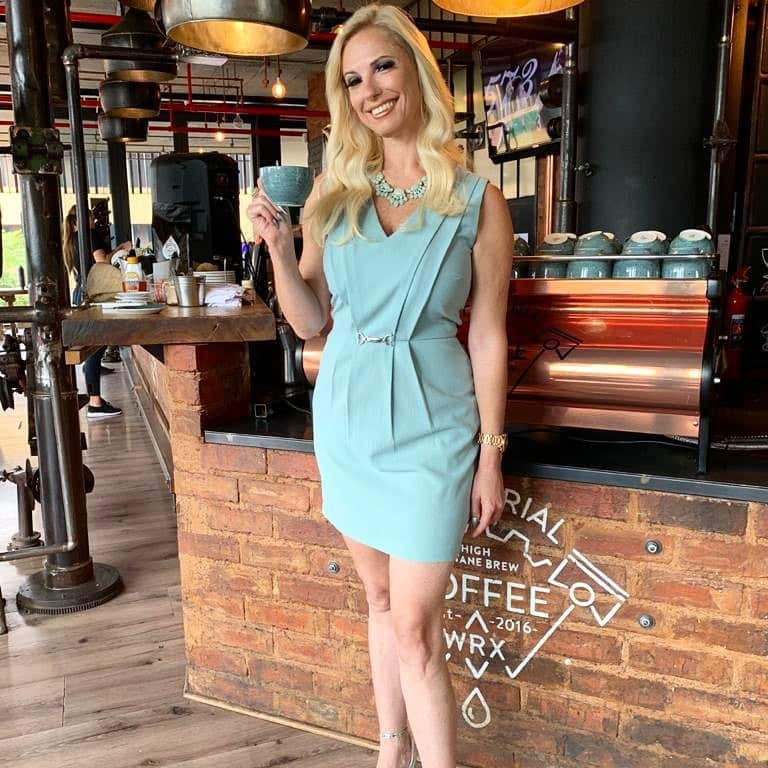 Measurements
Her measurements provided in the Star Now profile above are as follows:
Height: 5 feet, 8 inches (172 cm)
Weight: 125 pounds (57 kg)
Hips: 37 inches (93 cm)
Chest: 36 inches (91 cm)
Waist: 28 inches (71 cm)
Dress size: UK 8, AUS 8, US 4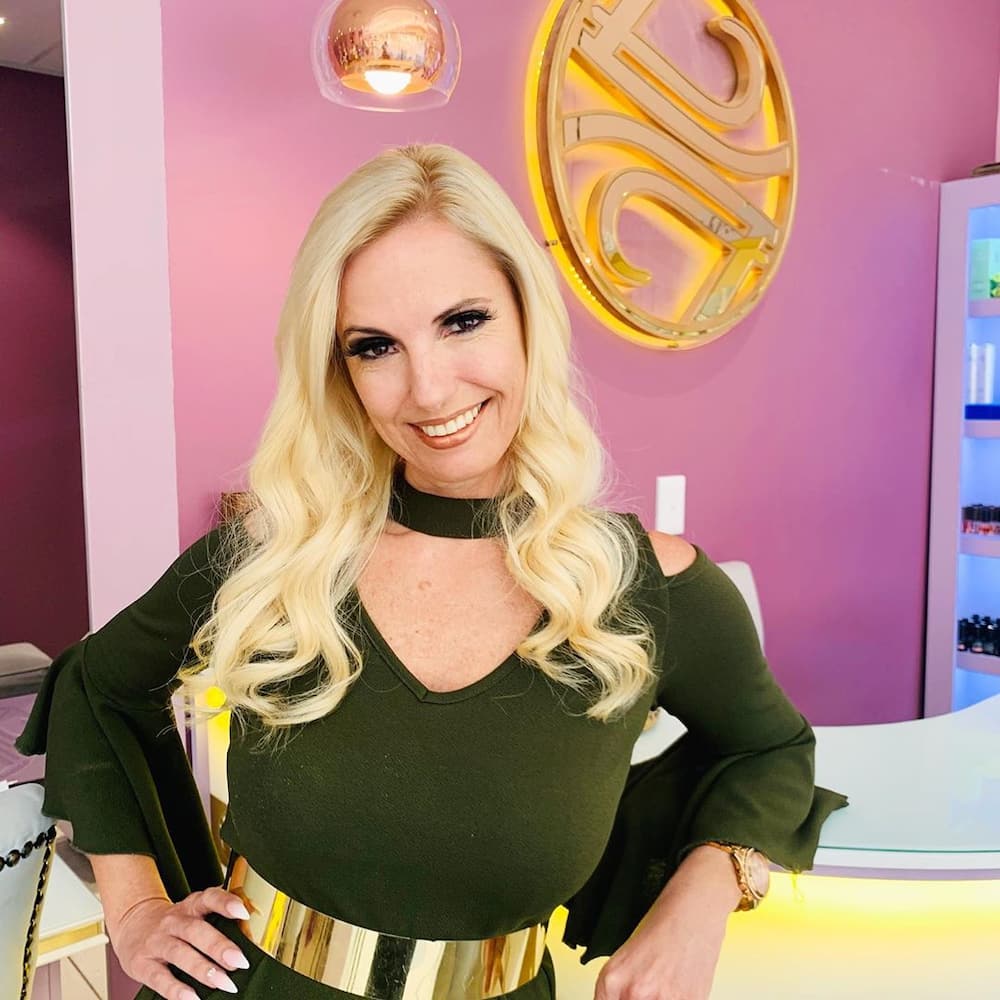 Christall Kay husband
She was married to Eddie Kay. He now has the title of Christall Kay ex husband following their separation in May 2019 after eight years and one child together. Speaking on their splitting up, she said the following:
We were best friends for a long time, so we decided to get married. We had a son together, but we were never romantic. I initiated the divorce because we just grew apart ...He now has a girlfriend and I am happy for him. We still talk to each other because we share a son.
She also added that she was in love with a UK-born businessman residing in Johannesburg. Briefly had previously covered her luxurious life back when she was still with Eddie.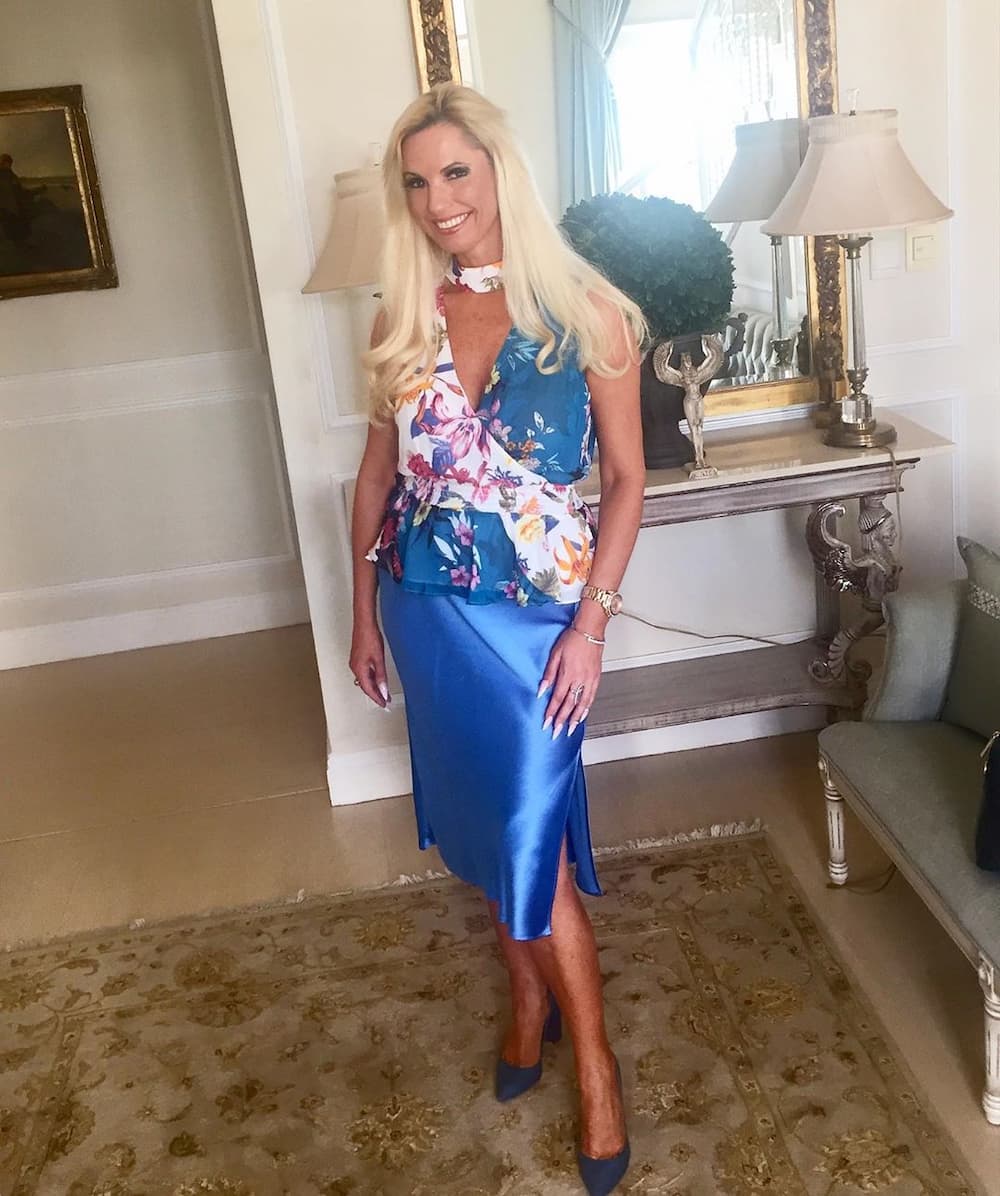 Christall Kay Instagram
Her official Instagram account has approximately 22,800 followers. It is the best place to get her recent pics.
Which channel is RHOJ?
The show usually airs Fridays at 1900hrs on 1Magic but is currently on a break. The show's Twitter account has assured viewers that they can stream seasons 1 and 2 on Showmax.
That concludes our biography on Christall Kay. Did you find it informative? Is she your favourite housewife? If not, who is? Are you looking forward to the new season? Let us know in the comments section below!
READ ALSO:
Thembekile Mrototo complete bio and top facts
Lebo Mathosa biography
K Naomi bio
Source: Briefly News