Lebo Sekgobela is an award-winning South African Gospel artist who is setting the pace in the industry. Her passion and resilience in ministry have greatly influenced her success. Her music has consistently grown, and her songs have for the longest time, been top hits in the country. How about getting to know her better?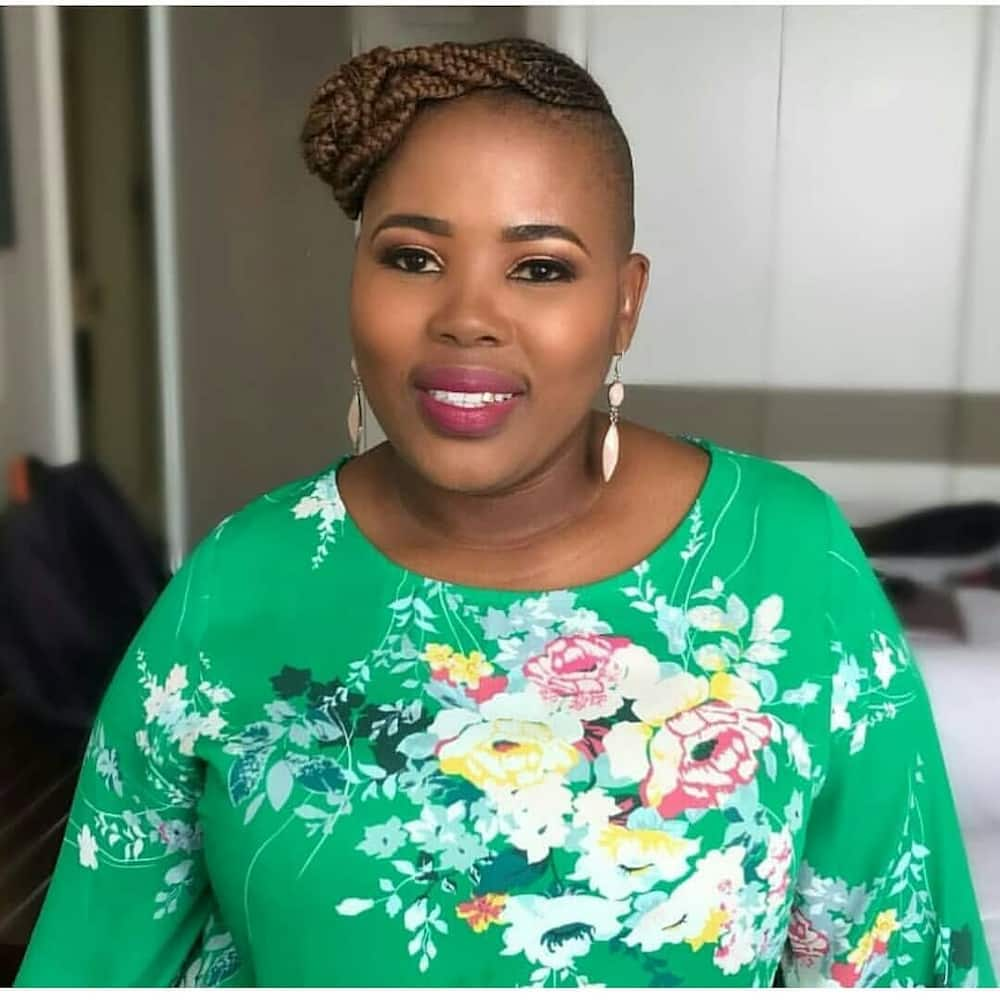 Patience, resilience and passion are the best terms that describe who Lebo Sekgobela is. Even though she did not have the best childhood, she did not let her setbacks define her future. Despite turning up for auditions and severally being sent back home, she did not let that become her story. As of date, she is one of the country's top Gospel artists. How did she rise to become such a big deal? Her biography explains more about that.
Lebo Sekgobela biography
These are some of the details about the latter:
READ ALSO: Lebo Sekgobela knows poverty and it is what keeps her fame grounded
Lebo Sekgobela age
She was born on 19th September 1981 in Sebokeng. As of date, she is thirty-eight years old.
Lebo Sekgobela husband
The latter is married to Lucky Sekgobela. They have been together for more than twenty years. Their marriage is proof that one can get married to his or her first love.
Her husband plays an essential role in her career as he is her manager.
Lebo Sekgobela children
Her marriage to Lucky has given rise to three children. Her eldest child is Lethabo, who is twenty-two years old, Lesego, who is eighteen and Lesedi, who is eleven years old.
Lebo Sekgobela musical career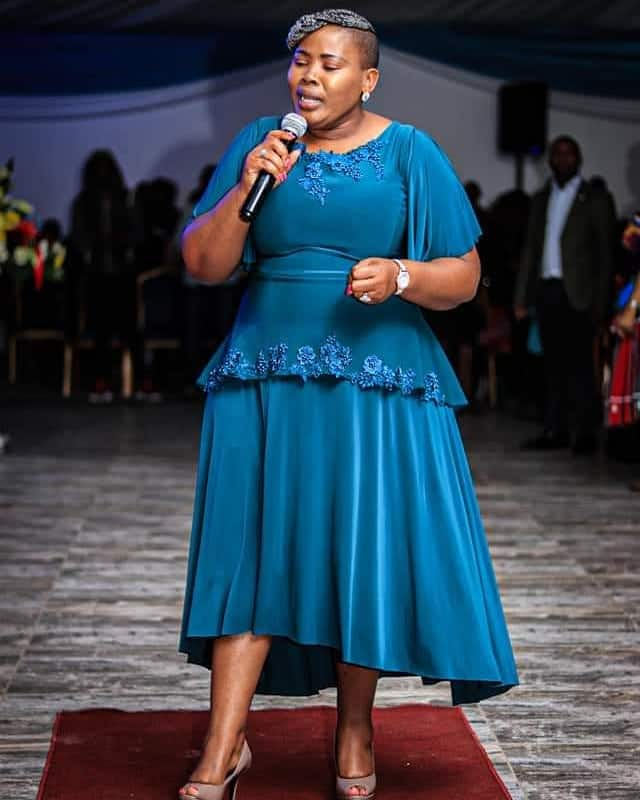 The latter groomed her musical career at a young age. She, however, did not have a smooth journey as she tried out a couple of auditions, but her efforts were not fruition. She showed up for several auditions but was not selected. That, however, did not dim her light as she resolved to perform in church. She also used to perform in crusades that were organised by Evangelist Ralekholela.
Working under Evangelist Ralekholela allowed her to travel and interact with established artists. Her breakthrough happened when she landed the chance to be one of the backup singers for Vicky Vilakazi. Weeks later, she landed the opportunity to work with William Sejake, one of the members of Joyous Celebration. One of her most significant milestones was being the singer of the theme song for Khumbulekhaya, a show that used to be aired on SABC1.
Lebo Sekgobela albums
The latter trusted her baby steps and made the most out of the opportunity that life brought to her. She released her first album in 2013. It was called Ithemba Lami, and it had fourteen tracks. These are the other albums and the number of tracks that each one of them has:
By His Grace has seventeen tracks;
Restored has twenty-three tracks;
Umusa has twenty tracks;
Hymns and Worship has nineteen tracks.
Her Restored album is one of her most significant success as it proved to be one of her biggest achievements as it has earned her thousands of fans.
Lebo Sekgobela songs
Lebo has set the pace in South African gospel music. Her hard work has reflected in how well her songs have been received. One of her hits, Melsui, from her By His Grace album was performed so well that it had massive airplay both on radio and on TV. Lebo Sekgobela Umusa was performed well too as it as also among some of the most popular Gospel hits in 2018.
Lebo Sekgobela Lion of Judah is another one of her most popular hits that was part of her Restored album. Within three years, the hit has managed to attain six million views on YouTube. This explains how much influence it has had in the country. If you wish to have a glimpse of how good she is at doing her thing, you ought to download Lebo Sekgobela songs.
Lebo Sekgobela nominations and awards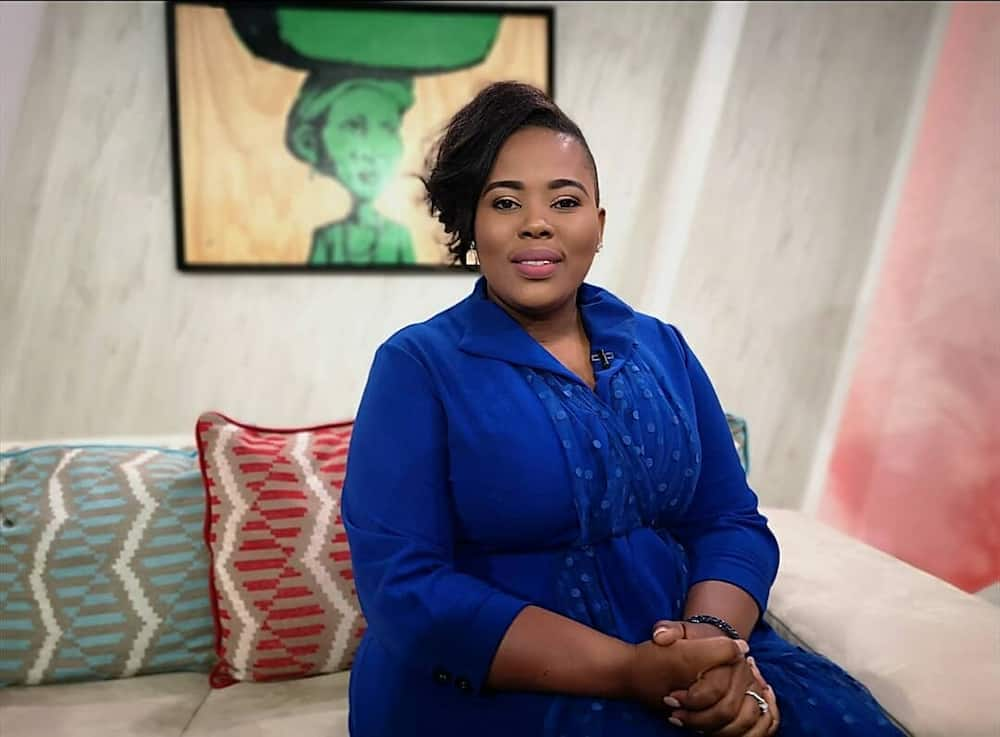 The latter is one of the South African Gospel artists whose name has become popular whenever there are awards. Not only is this proof of how much her music has grown, but also one of the ways of proving that she is influencing the country.
Awards
The first award that Lebo bagged was the Gospel Legacy Award by the Vaal Triangle. She won this prize in 2012. In 2016, during the SABC Crown Gospel Music Awards, she bagged the Best Female Artist category.
Nominations
One of her most recent nominations is 2019's South African Music Awards where she got nominated in the Best Contemporary Faith Music Album category. Her album Umalusa also earned her ticket to the Best Traditional Faith Music Album category. She was also in the list of the Female Artist of the Year category.
Lebo Sekgobela record labels
The latter has worked with several record labels among them: LLL Productions, Revolver Music, Tox Music, and Sekhorane Entertainment.
Lebo Sekgobela rape story
Two years ago, Lebo came out to share her story about being raped when she was a young girl. During an interview with True Love, she explained how much the ordeal had taken from her and that she had never gotten over it.
She went further to narrate:
You never get over rape' it lives with you forever. I recently drove past the street where the second incident happened. It's such a busy street; why didn't anyone see me?
She narrated how she had fallen victim of the heinous crime two times. The first time when it happened, she fell prey to one of her elder sister's friends when she was eight years old. In the second incident, she got molested by a neighbour who had initially offered her a lift only for him to take advantage of her in the car.
Surviving rape
Even though the intent of her story was to encourage the victims of the abuse, she insists that her ordeal greatly affected her. She is, however, grateful that her husband has played a vital role in her healing.
Lebo Sekgobela acts of kindness
The latter is one of the Gospel artists South Africa loves and who is passionate about ministry through giving. She has taken part in several charity activities among them supporting Tebogo Home for the Handicapped. She is a regular visitor at the home and enjoys spending time with the less fortunate kids. She also supports the facility financially.
Lebo Sekgobela is a phenomenal lady who is passionate about her call to ministry and touching lives. Her growth in the South African Gospel industry is attributed to her resilience and passion for her career. The best way to appreciate and support her work is through Lebo Sekgobela album download and voting for her during awards.
READ ALSO: