Khanya Mkangisa biography: age, husband, parents, stunning pictures, car, instagram and net worth
Khanya Mkangisa is one of the icons who made it in the entertainment and media industry at such a young age. The latter started off her career at the age of fourteen and has since then been making big moves. She groomed her career as a host and lates as a presenter. That also played an important role in her career as an actress that saw her earn the fame that led to her earning a career as a brand ambassador.
Are you a fan of Khanya Mkangisa, the multi-talented lady who is making the biggest moves and setting the pace in the entertainment industry? If that is so, it is important to note that there is more to it than the beautiful goddess that you see on social media sites. The latter is an accomplished actress, host and presenter, DJ, and brand ambassador. These titles could be too much for such a young lady, hence the need to know how she got to where she is at her age.
Khanya Mkangisa biography
Khanya Mkangisa age
The latter was born on the 13th of March, 1988, in Peddie in the Eastern Cape region of South Africa. As of date, she is thirty-one years old.
READ ALSO: Khanya Mkangisa reveals she's currently chasing burgers and planes
Khanya Mkangisa parents
Khanya was brought up by a single parent, her mother, Vuyokazi Mkangisa. She was the only kid at home even though she spent the better part of her childhood life in a boarding school and therefore learnt how to fend for herself. In school, she was very hard-working and was among the top achievers. She was also good at netball.
Khanya Mkangisa husband
At thirty-one, most people would expect that the latter should have been married with kids. That, however, is not the case for the free-spirited Khanya Mkangisa. During an interview with True Love magazine, she responded to the question saying:
From time to time, I also get the typical 'when are you getting married and having kids?' Those are questions I've been asking myself. I'm interested to know how this area is going to play out, but I've also made peace with the fact that it could go either way.
She went further to add that the father of her children ought to be a man whom her children can rely on even when she is away. She related the situation where she lived her first twenty-one years without a clue of who her father was.
Khanya Mkangisa boyfriend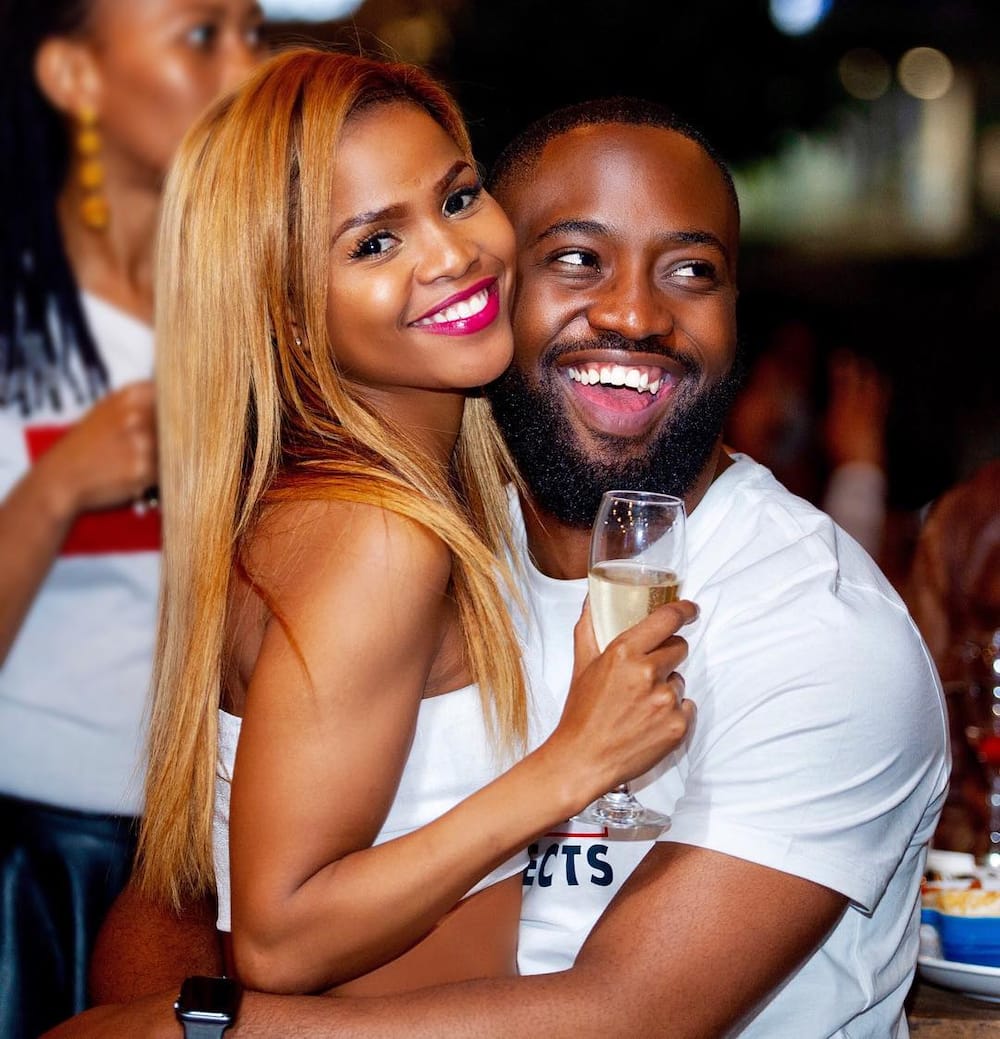 She has, however, had a series of celebrity boyfriends. Matli Mohapeloa was at one time Khanya Mkangisa boyfriend, even though the two broke up. In a Snapchat post, the latter posted about the breakup saying:
People keep asking me about it and its just so annoying. I'm single, please don't ask me about my ex-boyfriend.
The two had been dating for quite some time even though the relationship was on and off.
She is speculated to be dating Brendon Gumede. The two have been serving their Instagram followers with some of the most beautiful pictures of how beautiful life is to them
Khanya Mkangisa career
Until recently, Khanya Mkangisa has been one of the most admired icons in the entertainment industry. She nurtured her career at such a young age, one major thing that played an important role in the many roles that she ended up earning. It also was beneficial as it earned her fame.
Career as a host and presenter
Khanya nurtured her career as media personnel at such a young age. At fourteen, she landed a gig on YOTV as a presenter for a youth show. Her expertise in the show made her the host for the three years that followed. She stopped working as a host when she was going to pursue her undergraduate certificate. She is an alumnus of Johannesburg's AFDA where she pursued Bachelor of Arts in motion picture and television.
The three-year experience that Khanya gained through hosting the youth show on YOTV were vital in preparing her for other roles in the same industry. She landed presenting roles for shows like Hectic Nine-9 and Knock Knock. She also served as a presenter for a reality show competition called Shield Teen No Sweat Dance Challenge that used to be aired on e.tv.
Career as an actress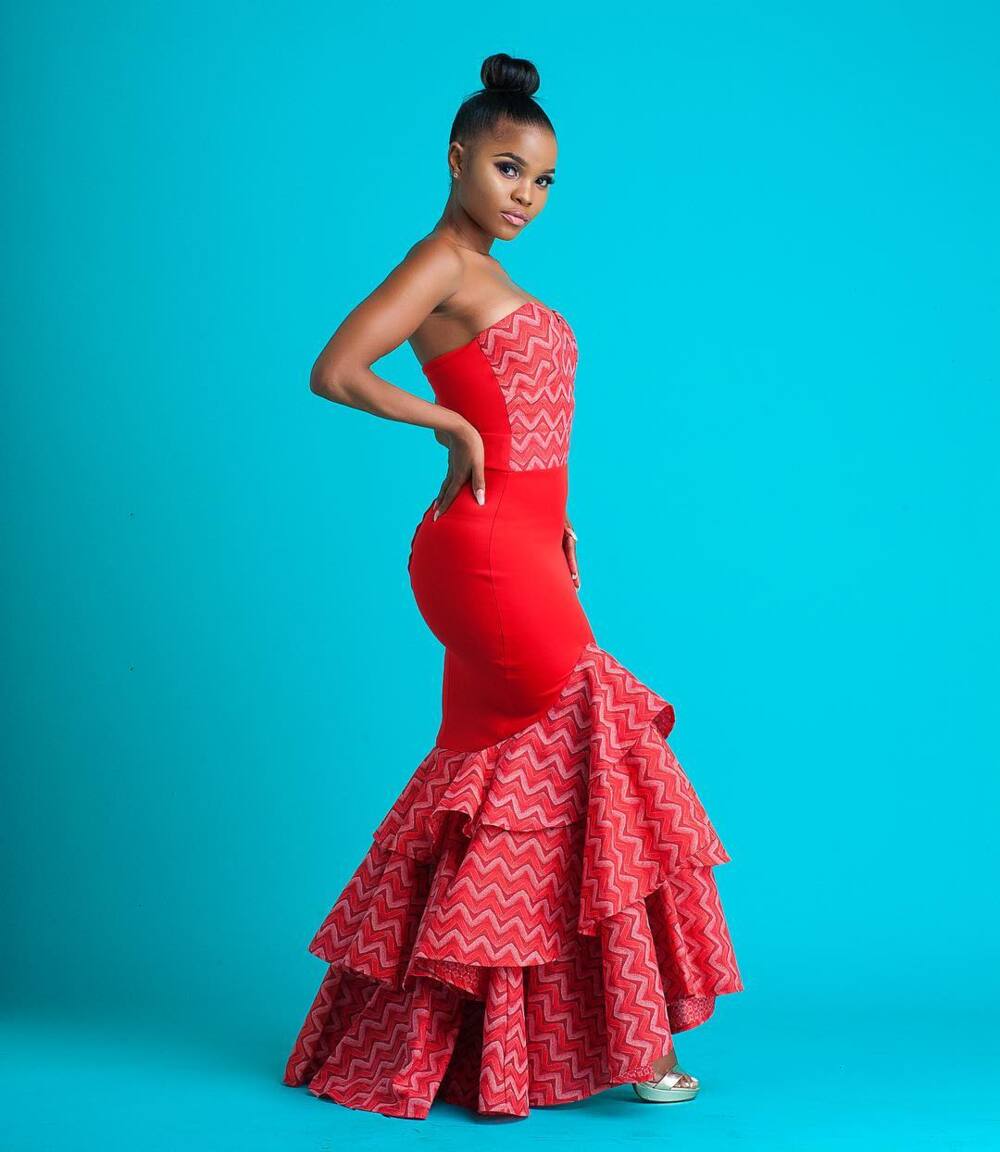 Khanya went ahead to curve her career as an actress. She featured in TV series and shows like Zone 14, The Lab, uGugu no Andile and Mtunzini.com.
In 2012, she landed the role of Nonhle Minola who was the starring in Forced Love, a mini-series that used to be aired on SABC1. This role played an important role in making her land another starring role in another show that used to be aired on SABC1: Intersexions. Playing this role, she appeared in five episodes of the show. That same year, she landed another starring role in Zabalaza, a show that used to be aired on SABC1. Here, she played the role of Mpilo Cele, the daughter of a Jazzman.
On November 16th, she broke the waves when she landed the role of Aphiwe Nzimande, the sister of Skhumbuzo Nzimande in SABC3's Isindigo. In 2015, she pulled the role of Nolitha in Rockville, a South African drama series, and in that same year, she took the role of being a presenter from Zizo Beda and joined Selimathunzi.
Apart from these roles, Khanyi has featured in the following shows:
The second season of 10 over 10 where she was a commentator
The first season of Doubt where she pulled the role of Lindiwe
The first and second seasons of Forced Love where she pulled the role of Nonhle Minola
The first season of Harvest where she featured as Tshepiso
The second season of High Rollers where she pulled the role of Bonnie
The first season of Noah's Ark where she appeared as Katlego
The first and second seasons of The Lab where she pulled the role of Teenager and Refilwe respectively
The third season of The Queen where she pulled the role of Akhina Jola
Besides her accomplished career as an actress and presenter, the latter is also a DJ.
Drama and her career
In May 2019, Khanya painted a different image about herself that left most people talking about her negatively. This was after she was recorded in a confrontation with a police officer who had arrested her for drunk driving. In the video, she could be heard causing an argument with a female cop who had already put her in cuffs. This video is said to have had her face the direst consequences.
A few days ago, the latter came up to address the consequences that the video had on her. She mentioned about losing a gig because of the video. During an interview with Metro FM, she went ahead to open up and state:
There was a campaign I was supposed to do. I got the dreaded email that due to the video that is circulating we're gonna have to... you know... To this day, clients have taken a step back, especially the influencing work. It's really taken a knock, which really sucks.
She went further to express her resentment saying:
I don't like to play victim. I was in the wrong. No one should ever be driving under the influence, for whatever reason.
Khanya Mkangisa instagram
The latter seems to be living her best life. According to her Instagram posts, it is needless to say that she loves life and every good thing that comes with it. She is never shy to post Khanya Mkangisa bikini photos to flaunt her gorgeous body that makes most men go bananas.
Khnaya Mkangisa stunning pictures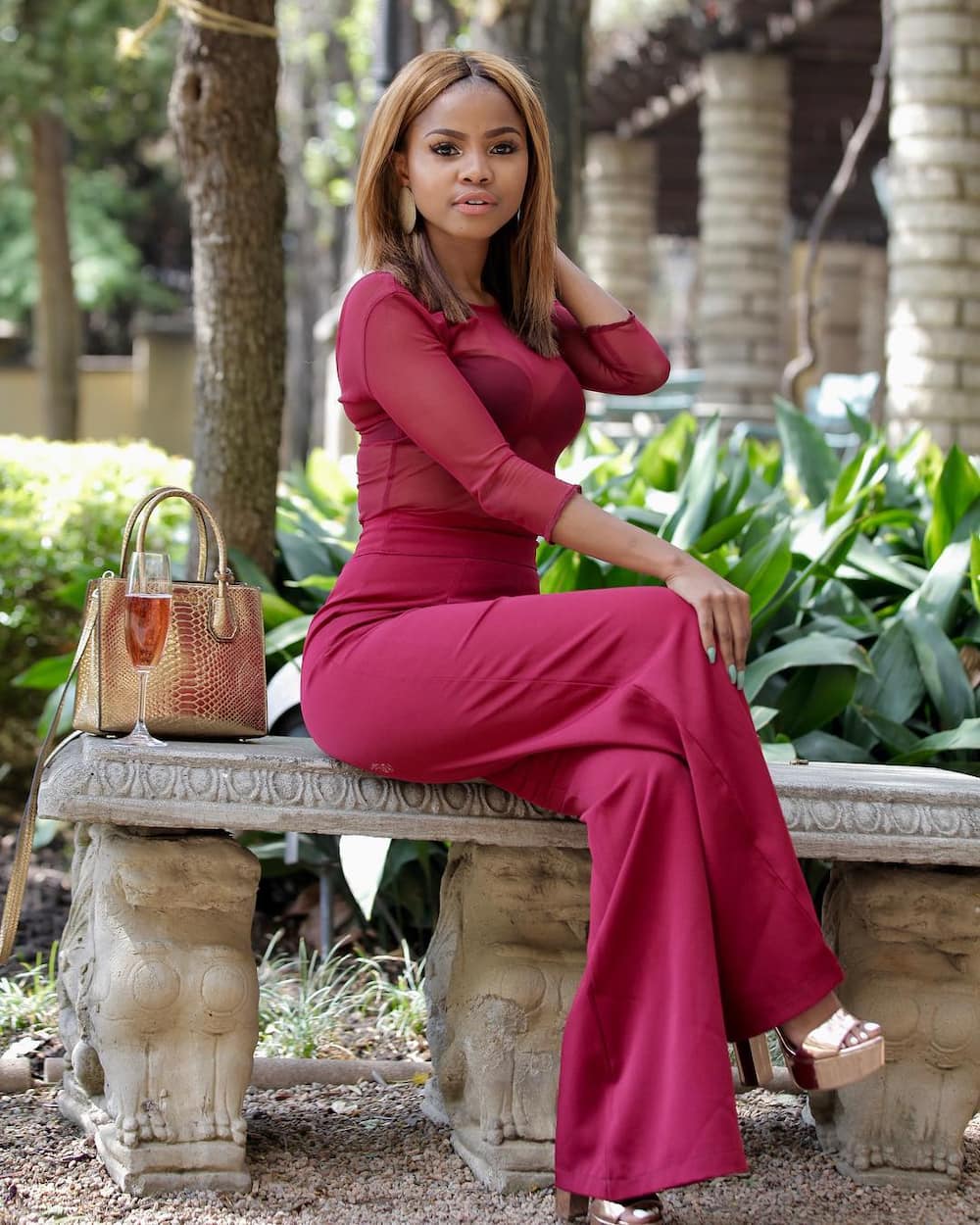 These pictures of the latter will convince you that she is a goddess.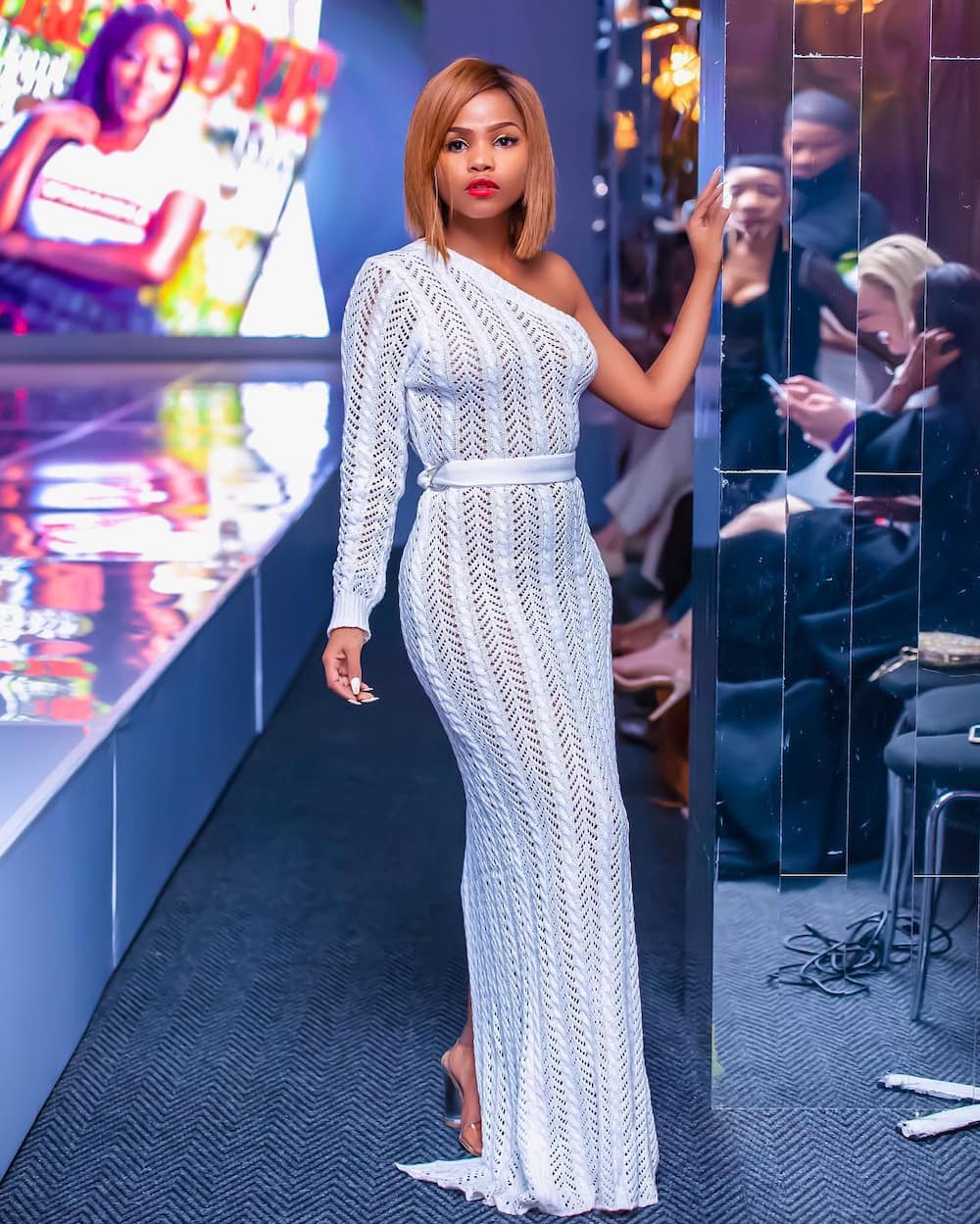 The latter is passionate about having fun and adventure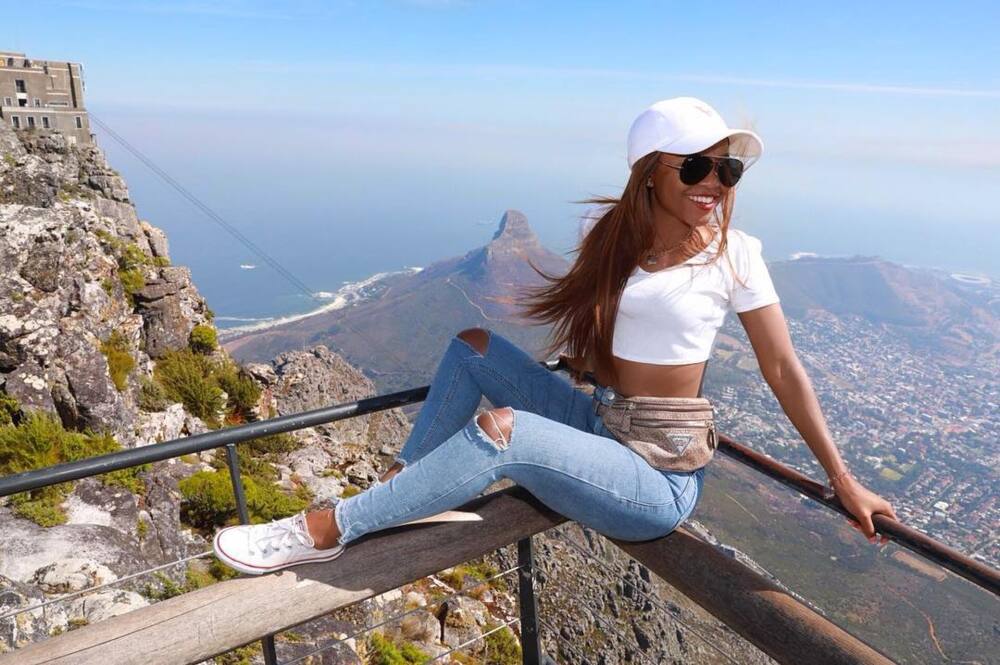 It goes without question that Khanya is a masterpiece.
Khanya Mkangisa car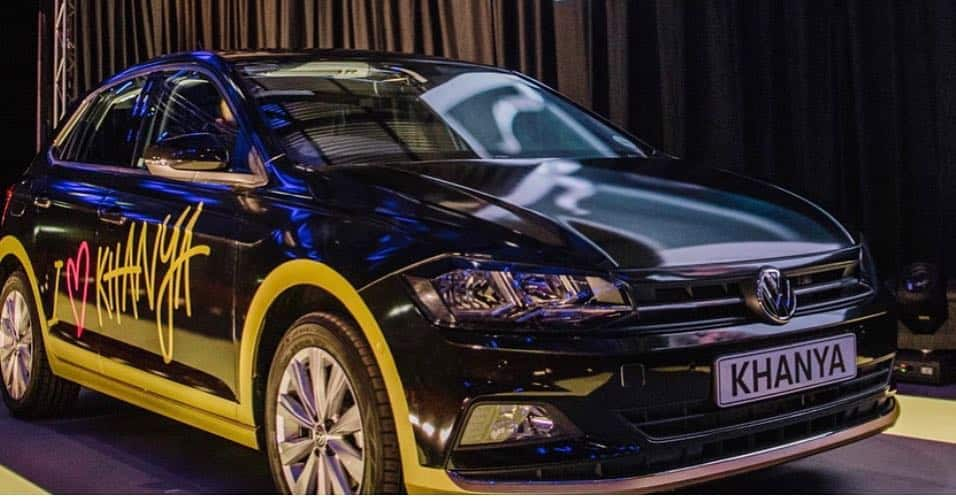 In 2018, the latter landed a deal as an ambassador for VW Polo alongside other influencers like Tats Nkonzo, Aewon Wolf, and Lulama Wolf. The four were given a chance to design their cars.
Khanya Mkangisa net worth
The latter's flourishing career as an actress, presenter, DJ and brand ambassador has played an important role in her net worth. She is currently living a lavish life courtesy of the hard work that she put in.
Khanya Mkangisa is an accomplished lady whose achievements are commendable. At the age of thirty-one, she seems to have all the aspects of her life in order. This is attributed to her hard work and devotion to pursuing her goals. Her Instagram page is proof that success is indeed a sweet fruit.
READ ALSO:
SA celeb, Amanda Du-Pont, briefly opens up about cancer in her family
The other side of Zodwa Wabantu that you may not know about
Papa Penny reacts to viewers fuming over his behaviour in TV show
Source: Briefly News