Candice Modiselle biography: age, boyfriend, sisters, family, education, and Instagram
The journey to greatness of the popular Candice Modiselle is fantastic. No doubt, she is gradually becoming a force that everyone wants to reckon with as far as South Africa's entertainment industry is concerned. Reading through her biography is a source of inspiration to those who are so desirous of success and who want to, someday, become celebrated like Candice is. As you read through her story, keeping an open mind will help you to get some principles that would also walk you through to the limelight someday.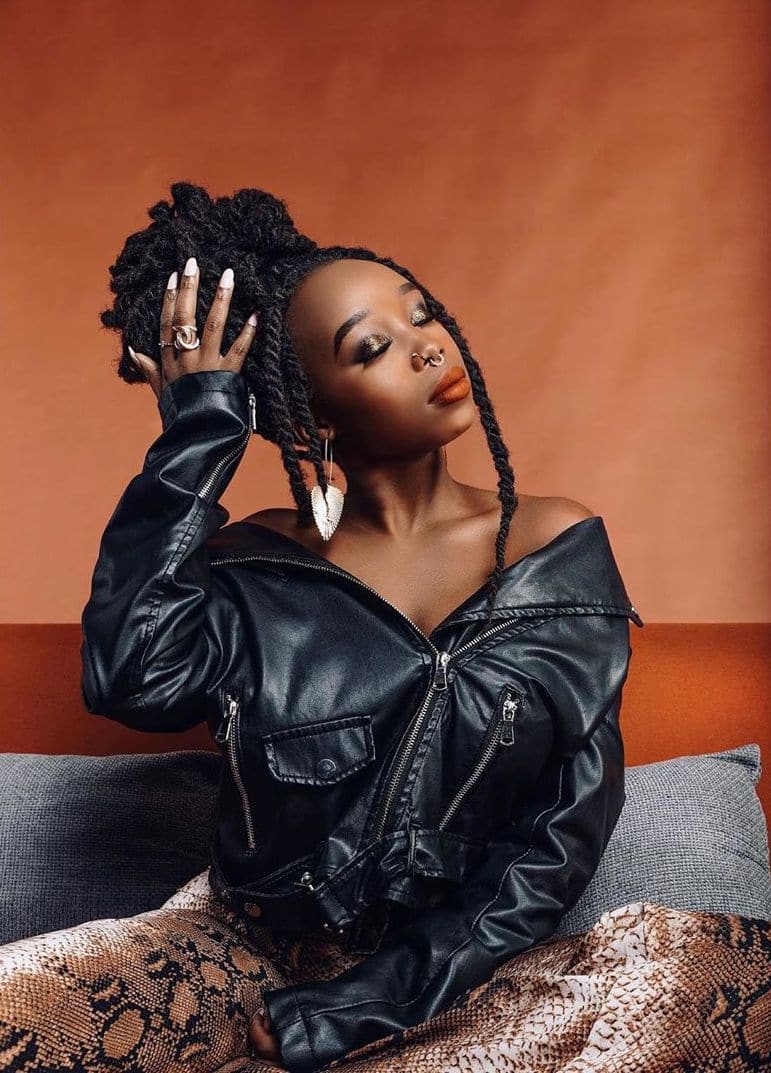 The face of the rising star Candice Modiselle is not new to most entertainment lovers. Candice is one of the popular celebrity Bontle Modiselle sisters, who rocks so well in South Africa. Among other things, the Wits Drama Honours graduate, Generations: The Legacy actress and lecturer Candice derives pleasure using her career and fame to inspire youths across the country. So, here we discuss how she started in life and some of the challenges that she had passed through. You will also get to know about Candice Modiselle birthday.
Candice Modiselle biography
Candice Modiselle is an EmCee, presenter, and also an actress who has used her gift to win the minds of several lovers of entertainment stuff. Although she is the lastborn child of the Modiselle sisters, her life and behaviour do not look like one who has been over-pampered and who have to depend on her other high-flying sisters before she can earn a living. After she lost her father in 1997, she and her sisters ended up being raised by a single mother.
READ ALSO: Nomvula Mokonyane biography: age, son, daughter, husband, family, qualifications and house
At an early stage of her life, precisely when she was just seven years of age, Candice Modiselle has started charting the course that her life would follow. According to her, it was at that time that the desire to become a trapeze artist has grown in her. Alongside the passion of becoming other things, at the age of ten, Candice had started performing. The first time that the youngster would surface in a stage production was in Cagebirds, an event that took place at McAuley House School. In the drama, she played the dominant role of Wild One.
While it was becoming more clear that performing holds a bright future for her, Candice applied to the University of Witwatersrand to have Bachelor's Degree in dramatic arts, and Candice emerged as the overall highest achiever.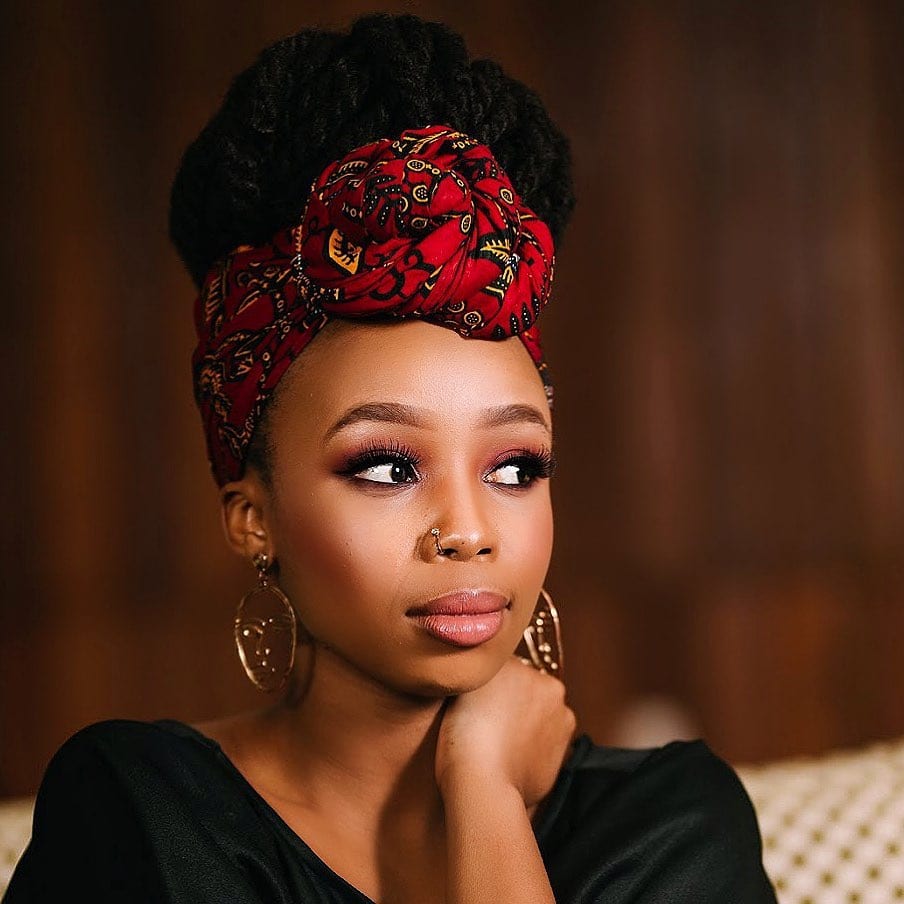 Among the greatest achievements that she has achieved in her career is being an actress on Generation The Legacy and becoming one of the presenters on YoTV. And while commenting on these two huge platforms, especially at a time when she just graduated from the University, she attributed all to prayers, genuine hard work, and a positive mindset. According to her, the success was not overnight attainment as some think because, for five years, she auditioned for different platforms.
While she had gotten more "no" than any other thing, her determination to be her best kept her going. Sharing her experience in an interview, she said:
For five years I auditioned for many platforms. I had heard 'no' more than anything else. At some point I thought of switching careers completely and venturing into business, until it dawned on me that God's delay is not a denial.
Apart from choreographing, acting, and presenting, Candice Modiselle's passion is also tilted towards hanging out around her family, who she considers as her closest friends. Then, she has an unflinching passion for teaching, and as a result of this, she has been was able to teach at OnCue Interface School of Television and Radio.
Candice Modiselle date of birth
When was Candice Modiselle born? Candice was born on the 16th of May, 1995, so Candice Modiselle age is 24 years.
Candice Modiselle boyfriend
While we cannot lay claim on the exact person that Candice is dating, there have been rumours flying everywhere based on a few pictures spotted on her Instagram page and other events surrounding her life. For instance, whether Candice and her colleague on SABC 1 Siphesihle Vazi are dating or not is yet to be concretised because of the kind of snapshots that the duo share on Instagram.
Here is another picture of the two of them together
However, as reported on Daily Sun, a love relationship has been traced between the Isibiya actor Pallance Dladla and Candice Modiselle. Although their relationship for about a year has been on and off, but in recent times, they seem to be back on track and deeper in love unlike before.
READ ALSO: Nkosazana Dlamini Zuma biography: age, daughters, wife, qualifications, leadership style and previous positions held
Unfortunately, they have kept their affairs private as no pictures of the two of them being together have been posted on social media but the report says that they have been spotted in public together several times. Then, close friends to them have attested to the fact that something is between them.
Candice Modiselle sisters and family
Candice is the last child of her parents with two older sisters who are Bontle and Refilwe. An interesting thing about the Modiselle sisters is that they all have careers in the entertainment industry, and each of them is doing well in her chosen field. For instance, Bontle Modiselle, Candice's immediate older sister is a South African television presenter, actress, choreographer, radio personality, singer, dancer, and model.
More so, Refilwe Modiselle is an actress, TV presenter, and model in South Africa. But before their entrance into the entertainment industry, Bontle and Refilwe used to be in the corporate world, and they had attained qualifications in Corporate Communications and Advertising respectively. While commenting about the trio's involvement in entertainment, Candice said that by nature, they have always been entertainers.
Apart from that, the sisters believe that they have a call into the craft based on God's will, which they find fulfilling as they obey the "call". While, talking about the reason for their stay in their mother's house, she said:
We all still live in the same house...as kids, sometimes we feel the need to move out when we reach 18...we're comfortable and I think we're aligning our energy in finances in other spaces and not necessarily having to worry about rent and all of those things but we're also happy being at home, because we all love each other, consistent support, nothing to complain about….
Candice Modiselle Instagram
The rising star ensures that her official Instagram handle remains a platform where she shares updates about her life and career with the world. So far, she is proud to have garnered more than 294,000 followers.
Although Candice Modiselle had a humble background, with determination and consistency, she has kept moving in the face of challenges. With her position as the lastborn child and being blessed with influential older sisters, she has striven to make a living and never to become drunk with their fame while ensuring that everyone also feels her impact.
READ ALSO: Angus Buchan biography: Age, family, books, quotes, house and net worth
Source: Briefly News