Jade Hubner biography: age, husband, wedding, Top Billing and Instagram
Jade Hubner would easily pass for a serial entrepreneur. She has the drive of a top CEO, and animal instincts that give her the edge. She runs fast enough to make it hard for her competitors to catch up but slow enough for her business to grow right. This is her story.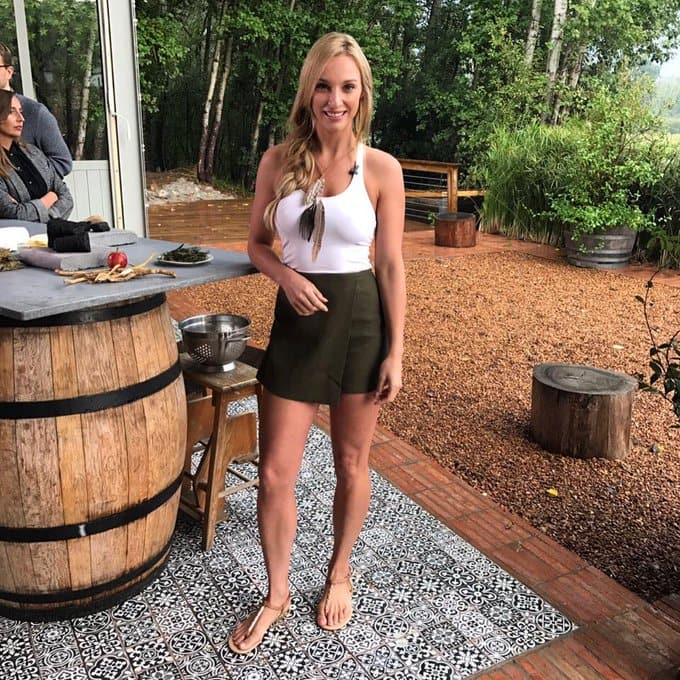 The young and ambitious Jade Hubner is a real go-getter, achiever and a big dreamer. With her entrepreneurial mind and body to die for, she has genuinely worked hard to be where she is right now.
READ ALSO: Brighton Ngoma biography: age, son, girlfriend, Vitiligo, Scandal and Instagram
Biography
As a child, Capetonian Jade was a muso of playing guitar, flute and piano. Her bio gets interesting as she practised a dancing career where she perfected different styles including ballet, Greek, salsa hip hop dancing and modern dance. Jade Hubner is surely jack of all trades.
She was named one of three winners in 2015 in the edge-of-your-seat finale of the Presenter. She walked away as the newest member of the good life. She could hardly contain herself with the news that she was going to be the Top Billing presenter. She said she used to joke that if she was to match her personality to a job it would be a top billing presenter as so it turned out to be just that. Talk of dreams and destiny, right!
Jade Hubner is a UCT student currently taking Business Science Marketing. She is best known as one of the top contestants of South African 2014 Miss South Africa Pageant. She is a South African born and raised.
She grew up in Cape Town, and at the age of 15 years, Jade started working and had several jobs, but still went to school at The University of Cape Town. She, however, did not settle for those jobs because that was not her dream career.
She wanted to sing, be a television presenter or act. In 2015, she joined her fellow candidates in the quest for job hunting on auditions for South Africa biggest presenter search. The queue in the rain was fortunately, not in vain because she won. Africa's longest- running lifestyle, and most prestigious show on SABC3, Top Billing, finally became a reality to her.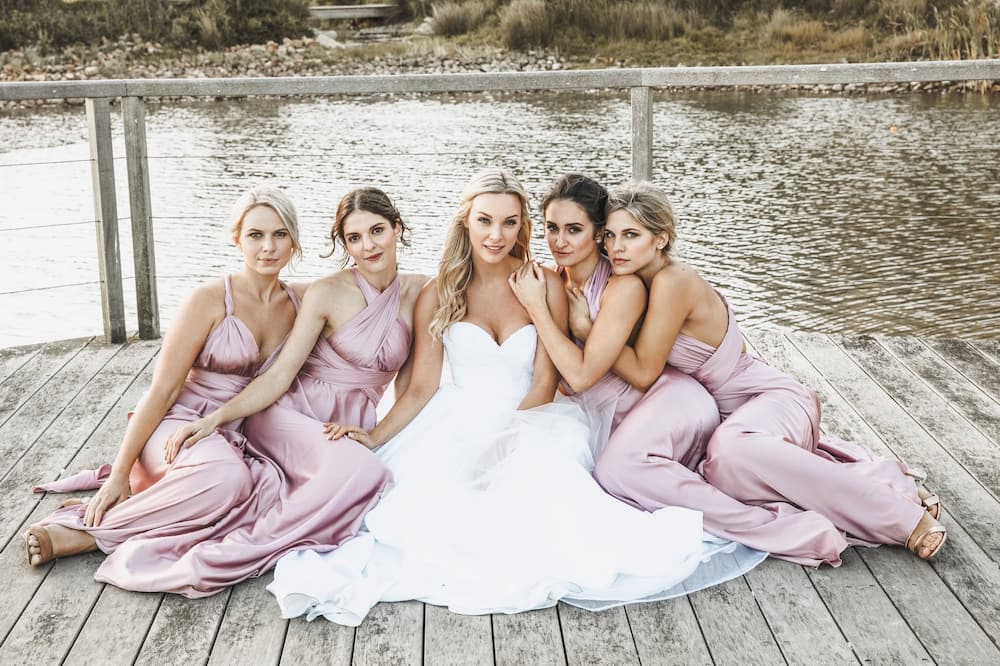 She is an entrepreneur, singer, voice-over artist, actress and MC. Now she does an online course while still travelling and interviewing celebrities around the world. Jade enjoys a bunch of activities to help her enjoy life and have fun.
Performing in front of an audience is still her biggest passion, and she believes one day, it will come to pass. Jade is hardworking, focused, expressive and enthusiastic. She is naturally inquisitive with an elastic heart.
She is an environmentalist, and her empathy for people and animals causes her to do charity work here and there. Her cultural diversity and interest help her connect with individuals at many levels.
Jade Hubner's philanthropic nature was shown in 2015. She joined a group of two PhD industrial engineering students to supply sanitary eco-toilets to impoverished homes. Jade, the top billing presenter together with her friends, came up with a simple system; in rural and peri-urban communities, the things that are in abundance are, mostly, human waste litter. Jade waste project plans on addressing these issues.
The incentive is to allow people to clean up their own environment, therefore, becoming part of the solution. She provides an eco-toilet that charges waste as a fee to access the toilet. This has created a sustainable trade that ensures a cleaner environment by proper collection and disposal of litter. The project "Toilets For All" goal is to provide dignified, accessible, safe and clean private facilities.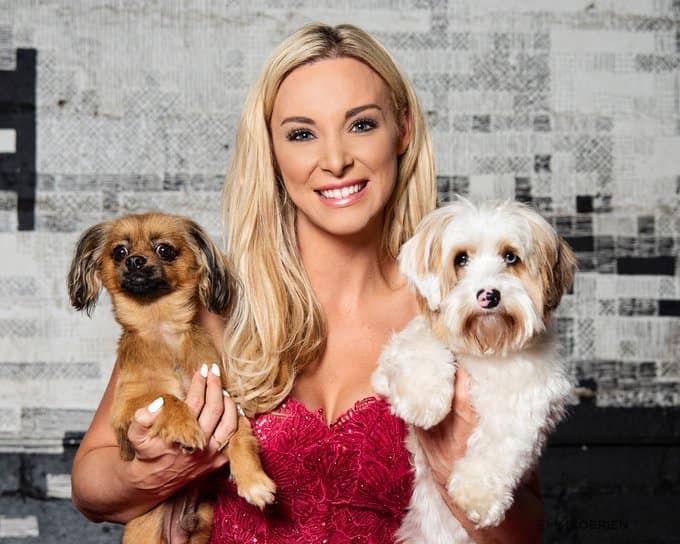 READ ALSO: Clint Brink biography: age, child, wife, parents, TV shows, movies, nominations and Instagram
Age
She is 21 years old but still looks like a teenager. Arguably, what she does to maintain a flawless skin is better than beauty products popularized by most salespersons.
Husband
Top bill lovely presenter Jade Hubner got married to Matthew Daniel. The lovely couple met at the university and clicked one day as they were walking to an economics tutorial that Matthew was lecturing while Jade was attending. Their first date was at a pizza spot, and they both realized that they shared similar interests and likes. On their wedding, the groom was dressed by Frank Bespoke.
Top billing Jade Hubner wedding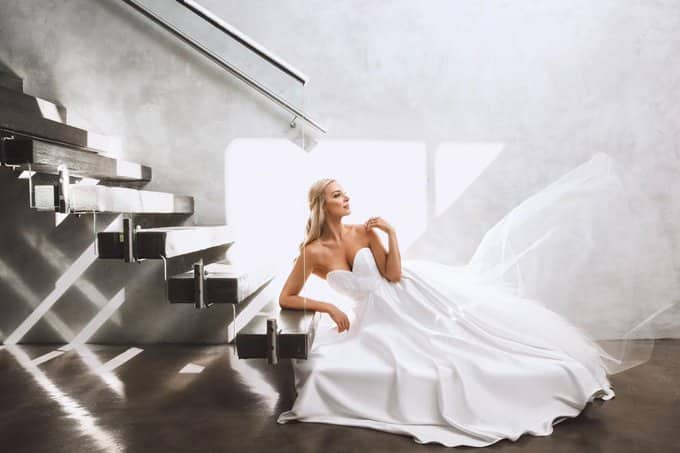 Finally, Jade Hubner fiance proposed, and made things official at a colourful wedding. Before the wedding, news tabs had their headlines as Jade Hubner engaged, something that made her fans happy for her.
Her wedding was everything a girl would want. It was the perfect blend of modernity and elegance, and the couple looked stunning. The bridegroom and groomsmen were in classic grey suits that put emphasis on the bridesmaid's dresses. Jade, on the other hand, looked stunning in her strapless and modern chic feel dress.
The wedding was fun and interacting without formal seating allowing guests to mingle and eat freely. A coffee barista, interactive food stations, gin and tonic bar, were a few of the highlights. A delicious four-layer cake with vanilla, red velvet, chocolate and lemon flavours were escorted down from Joburg. The marriage was officiated by Matthew's grandfather. Their honeymoon was held in Mauritius.
Top billing
Top billing is a South African television programme aired on Saturday evenings by the SABC. It targets successful South Africans who are proud of their heritage and country as well. The top billing brand is the same as a lifestyle that encompasses discernment, quality and style.
The show greatly emphasizes on quality lifestyle and being at par with international fashion trends, myriad modern conveniences, décor and luxuries. The Top billing presenters include beautiful Jade Hubner, Bonang Matheba, Simba Mhere, Jo-Ann Strauss among others.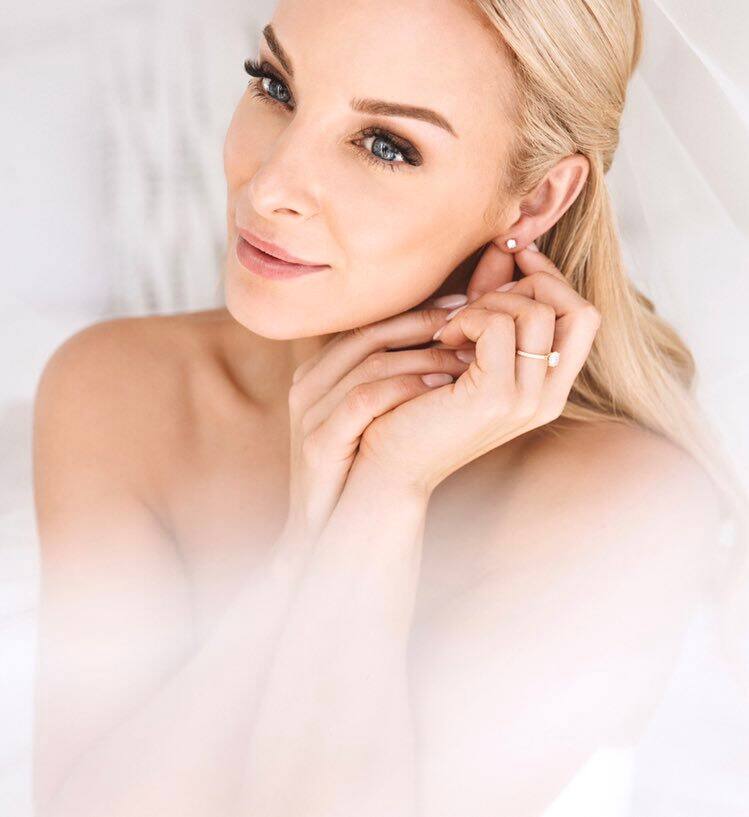 READ ALSO: Amo Chidi age, baby, husband, parents, Rhythm City, and Instagram
Jade Hubner Instagram
Jade has a very active social life. She keeps her fans up on whatever is going on with her life outside the screen. Seemingly, Jade might be pregnant with a baby girl that is due on February 2020 according to her Instagram posts and captions.
The lovely top bill presenter really enjoys outdoor activities, and she knows when to capture the joy. Her pictures are flawless and beautiful. Jade not only posts pictures of her family and friends but also ones about work and her husband. You can also tell that she is athletic and fit by the way she is surfing and snowboarding in videos posted by her. Jade is a dog lover.
Jade Hubner Top Billing TV presenter is a woman with beauty and brains. She went out and found her luck. The worst mistake you can do is to judge her by her pretty face. She sees something, works for it and gets it. Her hard work does not allow her to roll on a budget. She deserves the fine things in life for sure.
READ ALSO:
Vatiswa Ndara age, Interview, TV shows, nominations, awards, stunning photos, and Instagram
Elma Postma age, husband, wedding, weight loss, stunning pictures, TV shows, movies, and Instagram
Dawn Thandeka King says she's found love again, with Mlungisi Ndebele
Dawn Thandeka King says she's found love again, with Mlungisi Ndebele
Source: Briefly News