Tango Ncetezo biography: Age, marriage, parents and Instagram
Usually, any actor who faces the camera must be confident enough to deliver his lines without any intimidation or panic, but for Tango Ncetezo, this was a significant challenge. Even though she was willing to pursue a career in performing, her kind of person would not let her and understanding this, her parents even doubted her chance of succeeding in that field. But today, the reverse is the case. You will almost instantly doubt the fact that a naturally shy Tango is the same outspoken person you watch on the TV. So, how did she do it?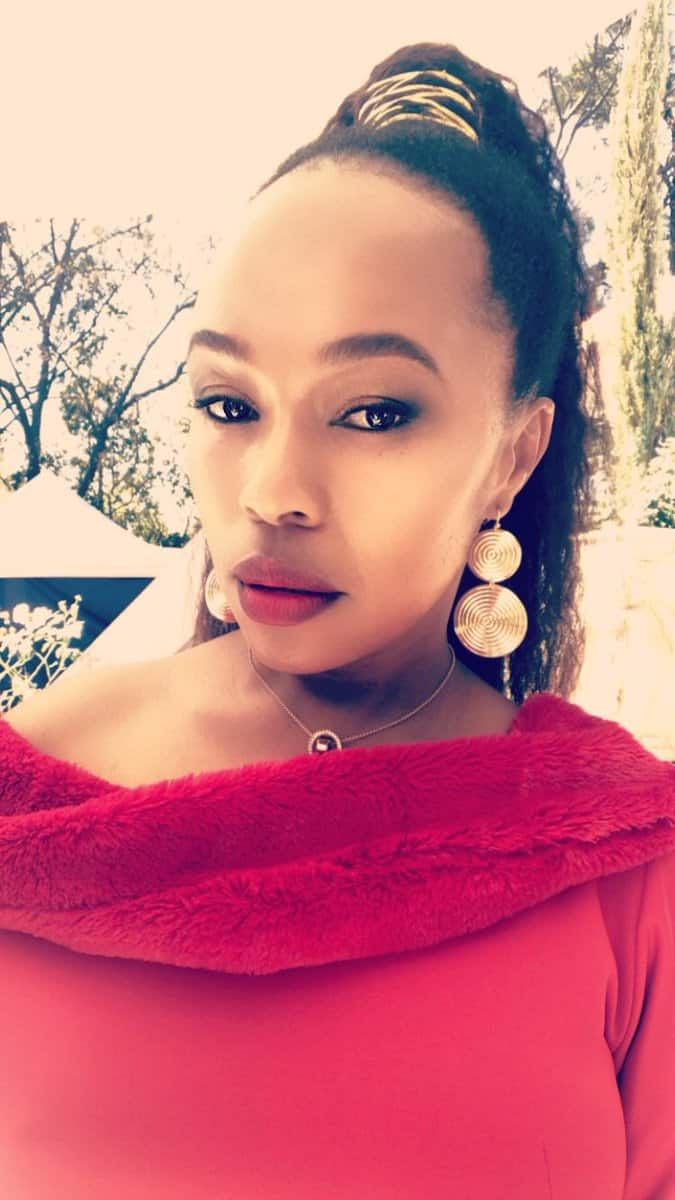 Since Tango started acting, she has featured in different South African productions and some of which include A Place Called Home, Mtunzini.com, Bone of My Bones, Zabalaza, Taxi Ride and Soul City. Tango is best known as Lindiwe based on the role that she played in A Place Called Home, the second season of the SABC1 drama series between 2008 and 2009. Moreover, she had also performed in different television series like Ke Ba Bolelletse, Z'bondiwe and Single Guyz.
Tango Ncetezo biography
The Johannesburg-born Tango Ncetezo was raised in an area east of Johannesburg known to be East Rand. Josephine and Jacob Masegome, her grandparents raised her after her parents left for the United States based on their studies. Tango is a graduate of South Africa's most prestigious film and drama school called The South African School of Motion Picture Medium and Live Performance AFDA.
READ ALSO: Lebo Mothiba biography: Age, measurements, current team, stats, salary, and Instagram
But then, it was almost unbelievable that she could end up in acting because of her antisocial, soft-spoken and quiet lifestyle. In fact, her willingness to study film in school was counted as a craze when she discussed the plan with her parents because of the kind of person that she was. Before she decided to take a course from AFDA, recalling her early days in life, it took Ncetezo so much time to figure out what she wanted to do with her life.
Because of this dilemma, at the time she was matriculating from school, she confessed that she felt that she was not taking her life seriously, and this took the next one year of her life to figure things out. Since she had no plan of what to do yet, a friend of hers came around and told her about AFDA's film directing and live performance course which she decided to give a shot. But after she graduated from AFDA, Tango still had to stay at home for close to a year without a job. Efforts to get a job after going to auditions became futile because of her low self-confidence.
Eventually, it dawned on her that there was the need for her to be equivocal at auditions and at the same time open up to deliver her lines with confidence, and that marked a turning point for her. Afterwards, luckily for her, she landed her first job in a hospital drama on SABC3 known as Jozi-H. Based on this offer, she started to relax and find enjoyment in what she was doing. More so, the conviction that she is not in the wrong career began to bubble in her and also infuse more energy to do better.
When she played the role of Peggy in the TV series Rockville, she began to gain prominence, and that was after she played the role of Lindiwe in SABC1 drama series titled A Place Called Home. As about her leisure, Ncetezo spends time reading when she is not on set, and she also enjoys being in the company of family and friends with special consideration for her cousins. This is because she sees her cousins as her "real friends". Then, she enjoys travelling and her spa days.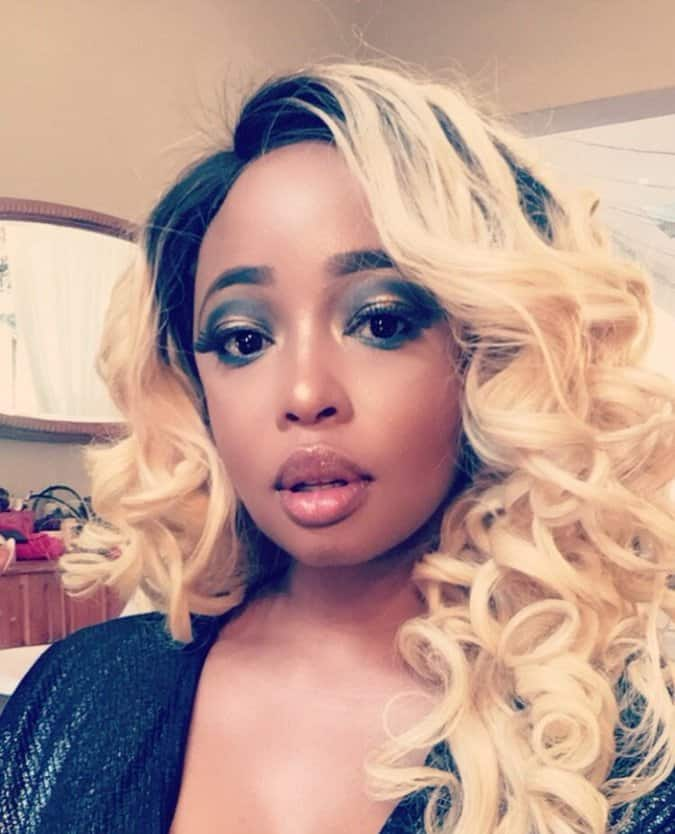 How old is Tango Ncetezo?
Born on the 21st of December, 1984, this makes Tango Ncetezo age to be 34 years (as at the time of writing this piece).
Tango Ncetezo parents
Tango did not have the privilege of spending all of her childhood days with her parents because of the need for both parents, Pinky and Mbulelo, to travel to the United States and pursue their studies in Psychology.
It left her with the only option of staying with her grandparents, uncles and aunts while she was only two years of age. However, this did not deprive her of childhood enjoyments as it was full of laughter, warm love and lots of protections.
READ ALSO: Dudu Myeni biography: age, son, husband, qualifications, SAA, Louis Vuitton, house and latest news
Tango Ncetezo body
Apart from her acting career, Tango Ncetezo curves seem to be another feature about her which is much pronounced, especially among people of the opposite sex. But in spite of different descriptions of her, the beautiful conclusion about every discussion hinged on her body shapes is that she looks gorgeous with minimal effort.
Is Tango Ncetezo married?
Just as we have some other celebrities and famous people who prefer to keep their personal and love life private, the same is for Tango. So, at the moment, there is no information available to the public.
However, based on a report which she gave when her bag was snatched at a restaurant in Sandton City sometimes last year, she had a boyfriend. But whether the two of them are still together is also not confirmed.
Tango Ncetezo Instagram
Tango has come to be one of the notable actresses that South Africans want to watch on big screens. Among other things, a proof of her acceptance is seen on her social media platforms, especially on her official Instagram page where she has more than 57,900 followers.
It is so glaring that since she started acting, Tango Ncetezo has won the hearts of several entertainment lovers in South Africa. Known for her gorgeous look and professional delivery of her roles in any drama production, she continues to succeed, and she also gains prominence in the entertainment industry. Then, her lifestyle has proven that there are no barriers to the achievement of one's dream as long as the passion and dedication to accomplish it is there.
READ ALSO:
Bongani Zungu biography: age, measurements, nationality, girlfriend, current team, stats, salary, car, and Instagram
Masoja Msiza biography: age, home language, children, wife, how men should treat women, poems, songs, albums, cars, and Instagram
Bongani Khumalo biography: age, measurements, Tottenham, interview, current team, stats, salary and net worth
Source: Briefly News