Mapaseka Koetle biography: Age, daughter, husband, parents, stunning pictures, business, Scandal and Instagram
If you mention Mapaseka Koetle, you are not likely to see many hands up in recognition of her, but if you say Dintle on Scandal soapie teasers, then, you will be surprised at the number of people who will identify her. Apart from being an actress, the award-winning Koetle is also an entrepreneur and has appeared in different national commercials for brands like Vodacom, Joko, and ABSA. She is known and celebrated as a talented actress with a passion for both stage and camera performances.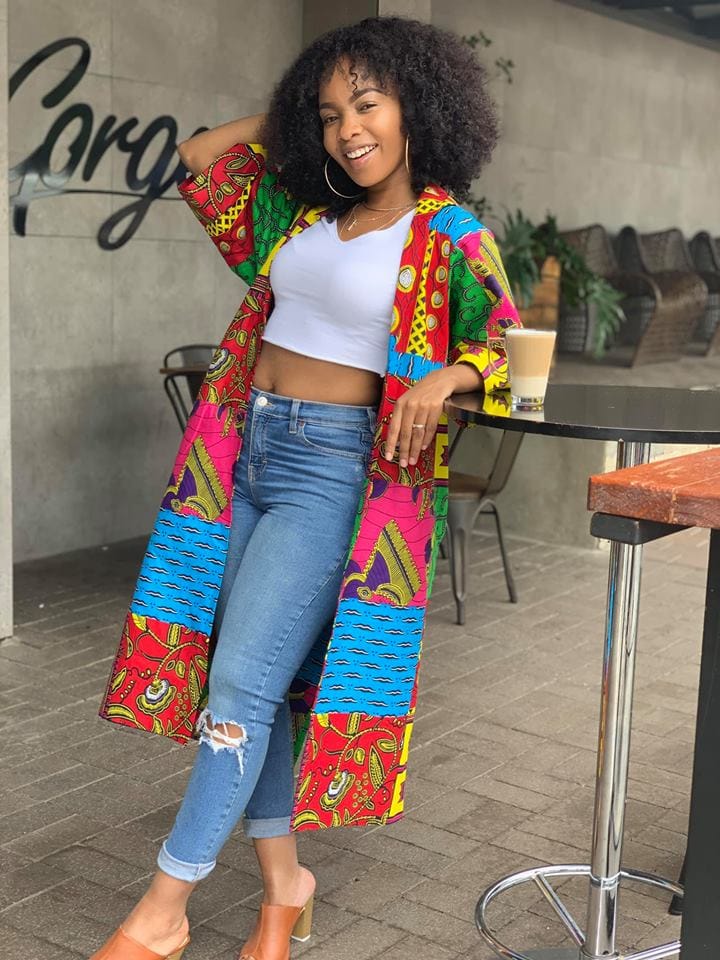 At an early stage of thirteen years, Mapaseka Koetle has started to envisage herself on stage. People began to notice her skills, and consequently, she began to receive invitations to play roles in small productions. After City Varsity, she landed a lead role in a film production company known as Second chances, which was produced by Andile Ncube. Then, that marked the beginning of her professional performances. In 2012, she was also asked to play a role in Show off, which was the Arts Alive Festival.
Mapaseka Koetle biography
The South African actress Mapaseka Koetle Mapaseka was born in Bloemfontein, Free State, South Africa. Just like some other actors, Mapaseka's dream was to be a doctor, and at a time, she considered a lawyer. Her passion for becoming a doctor was because of the coat she would wear and then ask people "wa kola? Are you sick?" But little did she know that destiny had something completely different for her.
READ ALSO: Pitso Mosimane biography: age, children, wife, family, Khama Billiat, memes, position, team coached, awards, salary and Instagram
It all started that whenever they had a subject in Arts, Culture, and Life Orientation, she would be with other pupils in her class. The rule in their class activities was that whatever topic they were given had to be acted. By implication, other pupils began to fall in love with her each time she acted. Then, on her part, as she began to fall in love with seeing people watch her while she performed, she started to figure out what she could make out of it.
As a young lady with a humble background, Mapaseka had always drawn inspiration from her mother. According to her, the mother was so confident about her and would go around bragging about her. So, out of the fear of not disappointing the woman, Koetle drew energy from that and made up her mind to do whatever it would cost her to succeed. After she finished Tsoseletso high school in Bloemfontein, she decided to learn more about acting.
Mapaseka did her first year in the School for the Creative Economy popularly known as AFDA, but because it was costly, she had to embark on some researches. It was in the process that she eventually moved to City Varsity, which was where she had her Acting for Camera qualification in 2011. Then, she launched out in theater after she landed a role in the hit play "Show Off" as 'Lesedi'. Within four years, Mapaseka was decorated in 2015 with an award as the Best Support Actress of Royal Soapie award.
Mapaseka Koetle daughter
There was a bundle of joy in the family of the Nyokongs when Koetle welcomed her first child in September 2016. The baby girl, Nema, derives her name from the first two letters of her parents' names, which are "Ne" from Nelson and "Ma" from Mapaseka.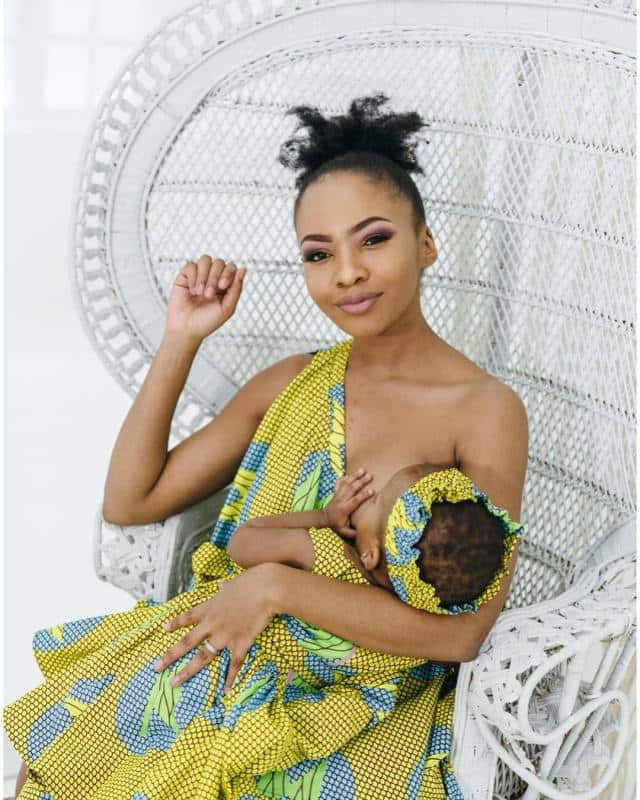 Mapaseka Koetle business
Mapaseka's entrepreneurship journey began after she gave birth to her first baby. Home alone, her husband would call Gorge (a franchise then) while away to make breakfast and lunch for her, and in the process, she fell in love with the Gorge brand. When they began to consider a business of their own, the thought of starting a restaurant did not cross their minds, even though Mapaseka's husband has a background in the restaurant business.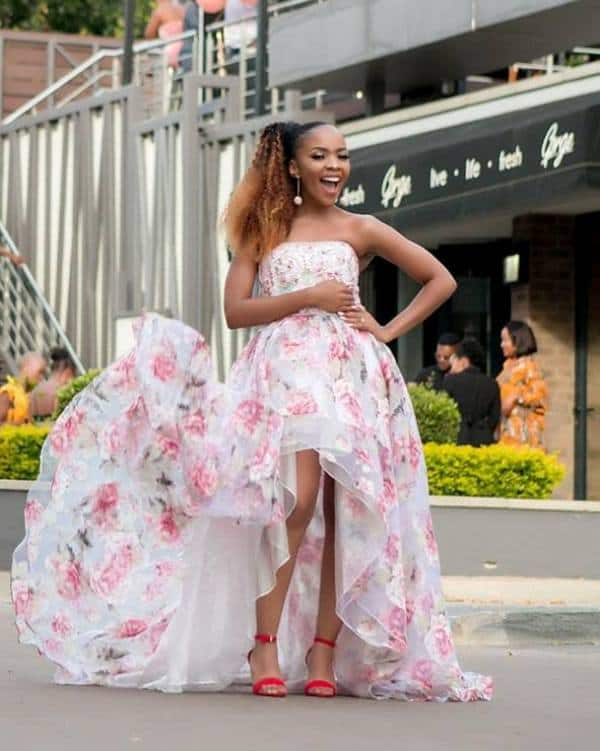 Nevertheless, they kept exploring new opportunities. Then, Mapaseka Koetle and her husband found out that beloved brand Gorge was selling a franchise, and that was how they bought it for them. The franchise is called Gorge Grab n Go café In her words, Koetle said:
I'm trying to adopt a healthy lifestyle and Gorge sells healthy food so when I went there with my husband, we thought to ourselves – if only we owned something like that. We both love cooking and the food industry. It was just a dream then because we didn't know that the owner was actually selling it. We had a meeting with the guy and decided to buy it and open one in Sandton.
Mapaseka Koetle age
How old is Mapaseka Koetle? Presently, Mapaseka Koetle is 30 years old. She was born in 1989.
Mapaseka Koetle parents
When Koetle was only seven years old, her parents divorced, and this affected her so much. She confessed at a point that there were days when everyone in the family felt the absence of their father, but their only option was to move on with life. On a personal note, a reason why Koetle felt the vacuum that her father left is that, according to her, there were lots of things she hoped to experience with him.
Mapaseka has also been proud of her mother. Apart from pushing her to strive for excellence in life, she ensured that there was always bread on the table for the children, despite the family's financial difficulties back then.
Who is Mapaseka Koetle married to?
Not so much information is available on Mapaseka Koetle husband, and that is because the star-actress does not like to go deep on any issue that has to do with her relationship. That is an aspect of her that she has firmly maintained to be her private affair. However, we know that Mapaseka Koetle husband name is Nelson Koetle and that the two of them are happy together.
READ ALSO: Aphiwe Dyantyi biography: Age, measurements, injury, drugs, education, salary, and Instagram
Mapaseka Koetle stunning pictures
Koetle is such a beautiful woman that no man would look at her without the thought of having a second look. Check out this beauty-personified babe below: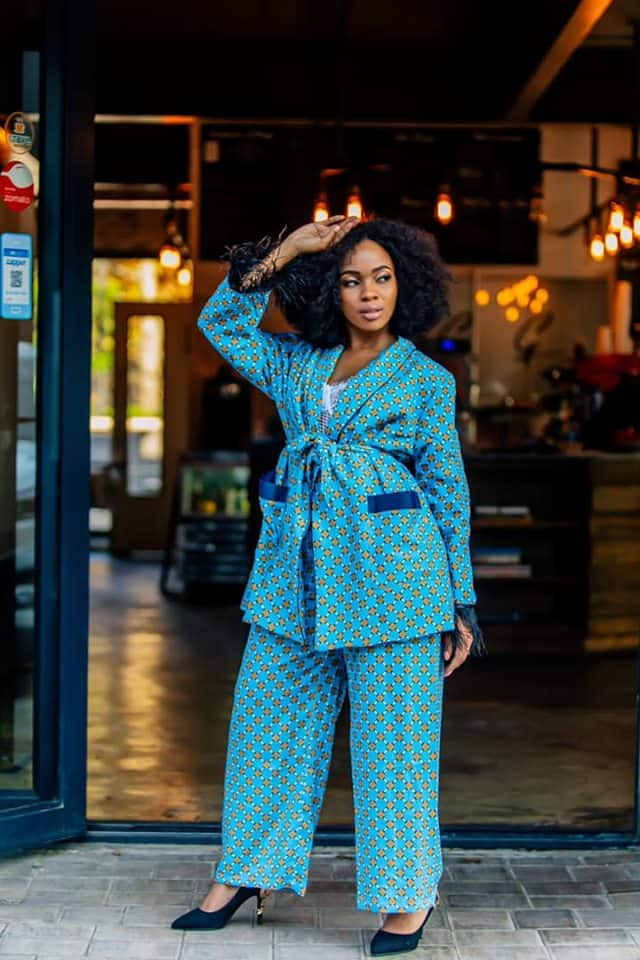 You will definitely agree that she is perfect for a woman and that her husband must have been so lucky to have her as his wife.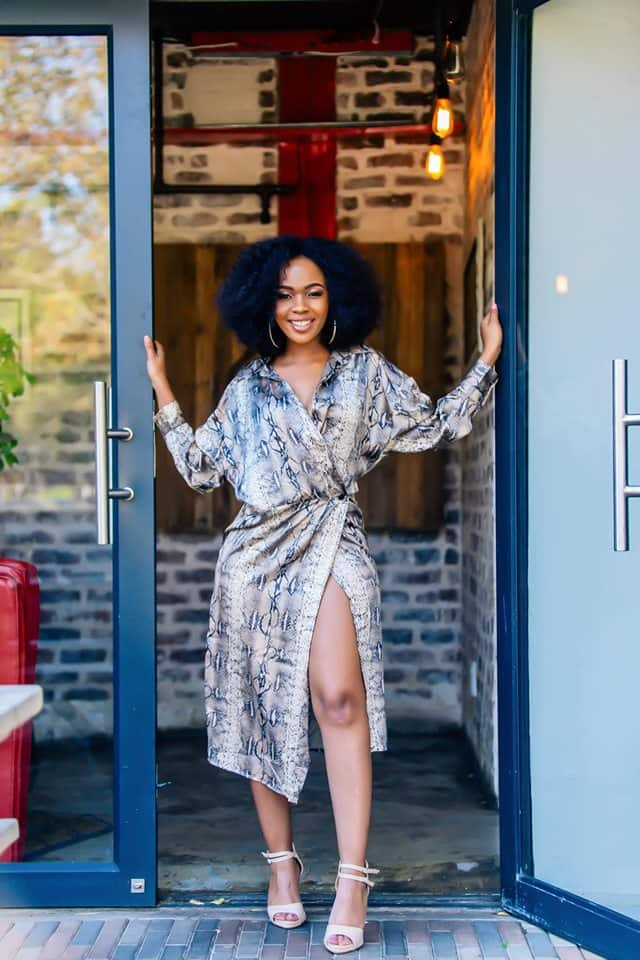 Mapaseka Koetle Scandal
Mapaseka loves her Dintle from Scandal's role so well, and that is one of the reasons why she has not opted for other soapie teasers like other actors. According to her, it is so much fun playing that role, and more so, she appreciates the good stories that the writing team creates for her character.
Then, what she does is that once she gets into "her clothing", she leaves Mapaseka behind. While talking with TshisaLIVE, as reported on Timeslive website, Mapaseka's fear has always been about the typecast of Dintle Scandal, and she said,
The character has gone through so much, and I think that shows that I can play a number of different roles. There is always something that she is going through, and that allows me to exercise my acting muscle. When you play a character for so long, it is possible that you will be typecast, but I don't think that will happen.
Mapaseka Koetle Instagram
There are lots of things about Koetle that are of interest to her fans, which is why the award-winner have also won their hearts. On her official Instagram page alone, she has a whopping 983,000 followers.
After she opened her Gorge Restaurant and posted a snapshot of herself in the restaurant on her Instagram page, Mapaseka said that many of her fans have been snapping with cups of coffee at the Mapaseka Koetle restaurant.
Mapaseka Koetle has achieved a milestone since she set out in her acting career. Apart from finding fulfilment in what she does, she maintains a lot of focus and ensures that her family remains on top of her priority list. Then, her younger sister, Rakgadi Koetle, is also proud to have someone like Mapaseka who challenges her to move out of her comfort zone and pursue her dreams.
READ ALSO: Leigh-Anne Williams biography: age, brother, parents, weight loss, Bitcoin, and Instagram
Source: Briefly News