Abena Ayivor biography: age, husband, nationality, Generations, and Instagram
If you are a fan of South Africa's soap opera scene, you must have watched Generations. From the TV show, we were blessed with the young talent, Abena Ayivor, who starred as Lerato. She is a major star in her own right. Find out what she has been up to with her career and its diversification.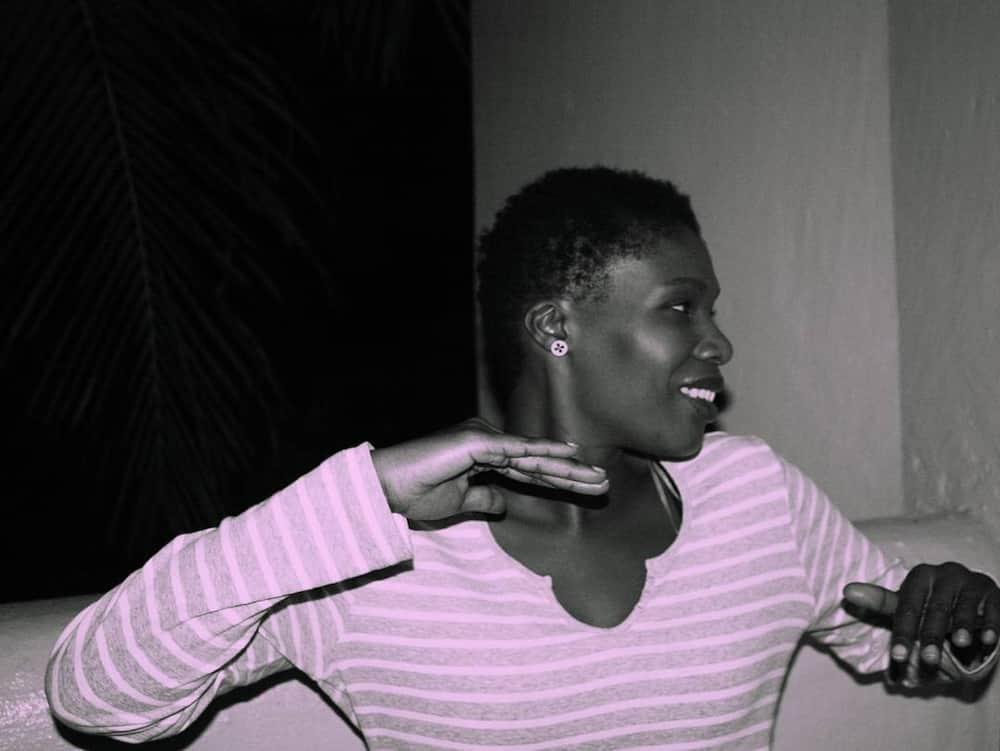 Abena Ayivor is a Ghanaian-Zambian actress who has ventured into various sections of the industry in South Africa. She has diversified her acting portfolio to fulfil her interests and find a way to fit into the film industry in South Africa despite the rise in various prerequisites and abilities.
READ ALSO: 1xBet South Africa registration: step by step guide and betting tips
Abena Ayivor early life and education
The actress was born on February 25th, 1975, in Kitwe, Zambia to a Zambian mother and Ghanaian father. Abena Ayivor age is 44 years old. She grew up with seven other siblings, a huge family indeed. When the actress was five years of age, her family relocated to Lesotho before finally settling in Butterworth in the former Transkei. This is where the young Abena would go through all her formal education. The young girl was rebellious to some extent, always getting herself into one sticky situation or the next. Who would ever have imagined that the Abena Ayivor had been expelled from primary school for beating up other girls? Extremely shocking!
What is not shocking is how she put all that energy to good use. After her role as the rose seller in an Oliver Twist play, she discovered her love for acting. For her, her ability to be a different person interested her, and she loved the feeling. This is when she firmly decided that she wanted to act, just at the tender age of thirteen.
But her father did not see acting or as a sustainable career move. He sent to the University of Cape Town to study law. We all know the saying; "You can take a donkey to the river, but you cannot force it to drink." True to this saying, Abena was not having any more of this Law business that was forced down her throat. She dropped out of law school in the third year of the course to enroll for a two year diploma course in Acting and Presentation at City Varsity. She graduated in 1998 with a heart full of hope and a mind full of dreams.
Abena Ayivor career
After graduating, she auditioned for the movie Boesman and Lena which starred Angela Bassett and Danny Glover. She landed the role of stand-in for Angela Bassett during technical set-up. This was the first step that propelled her to immense success. The opportunity allowed her to hone her acting skills, and soon after, she would debut as Lerato on Generations, the memorable South African soap opera.
READ ALSO: 50+ latest African natural hairstyles
The character Lerato was a drug-addicted alcoholic prostitute making her a notable persona for many. Abena recalls how she would meet fans of the show, and they would question her erratic behaviour and mannerisms, not being able to distinguish the TV show character and Abena Ayivor as a person. Men would even go to the extent of cat-calling her in clubs, thinking they could easily buy her. Despite all that, she enjoyed her time on Generations, from 2000 to 2004. It is here that those who doubted her career choice began to believe that she could indeed make it.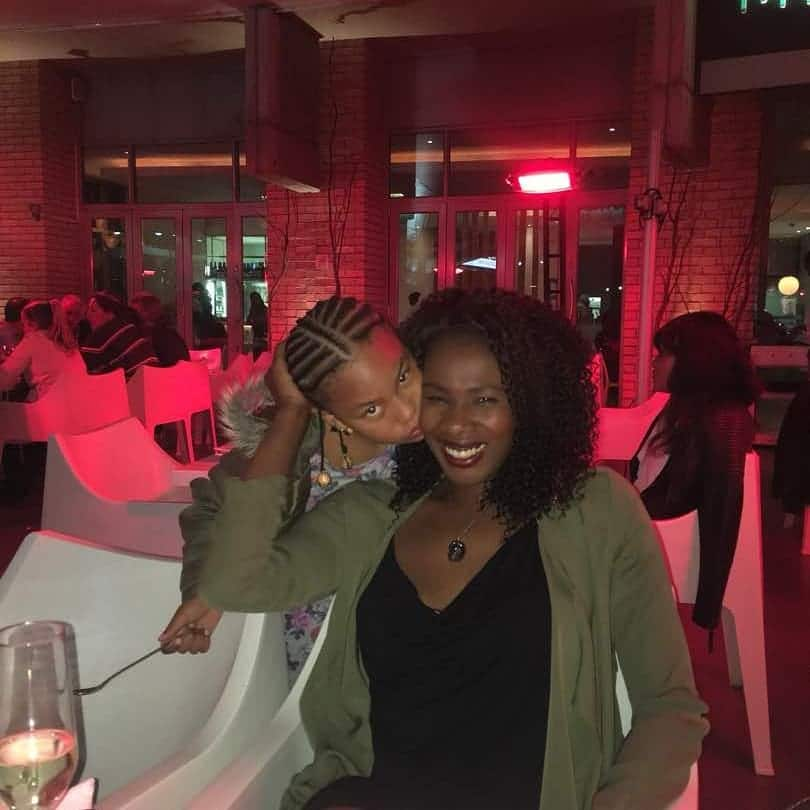 After leaving Generations, she starred as Kwezi in This Life, a controversial drama that aired on SABC 3. She then went international again and starred in Charlie Jade, a Canadian Science Fiction drama. Leaving Generations made her realise just how difficult it is to get work as a freelance actor. The star went through a year of absolutely no work, but everything worked out for her at the end. After a year of working for Isaac Chokwe's production company, she landed a role on Jozi H. This is a drama series that was closer to her heart than the producers even knew.
In Jozi H, Abena was to play the mother to Kwame, a boy with heart disease. Coincidentally, she also had a younger brother by the name Kwame who had the same heart disease as the on-screen character. Unfortunately, her real-life brother passed away on January 1st, 2014. Art can indeed mimic real life in so many ways without one's realisation.
READ ALSO: Skhumba Hlophe biography: age, wife, jokes, YouTube, Instagram, and net worth
At the time, Abena was fresh off of Generations, and she had a hard time finding work. This was because of the demand for actors who held native fluency in the local/traditional languages, a quality she, unfortunately, did not possess. This prompted her to diversify her CV. She turned to films, voice-over acting, and script-writing. Are you wondering how to become a voice over artist in South Africa? Well, this is it. You can wait for TV networks to advertise the voice-over vacancies. This will require you to send your voice recording of a given standard script provided by the network and await shortlisting. You could also join the South African Voice Over Academy (SAVOA) where you get to learn more about the field and probably the tips and tricks on how to make it in this career path.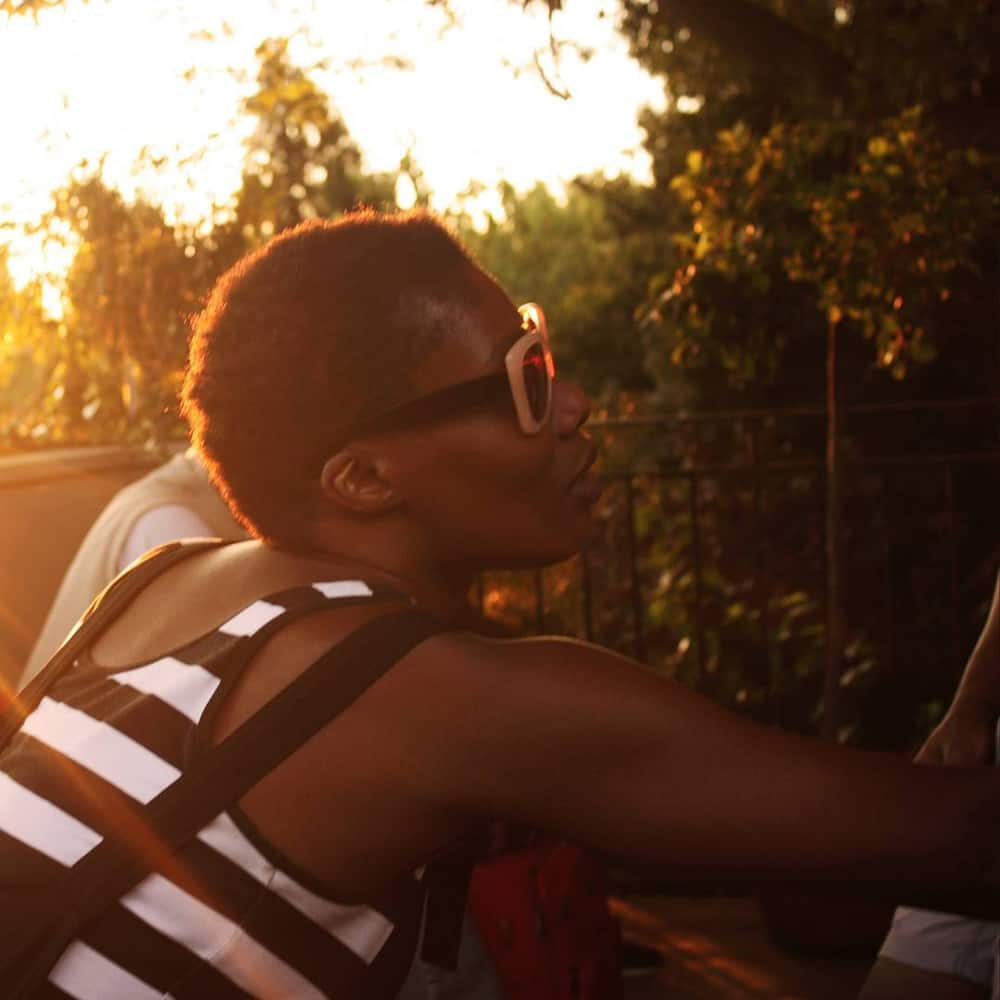 Abena Ayivor personal life
Abena Ayivor is a firm believer in love and the joys of life. Despite this, she has never been married or had any children. So far, Abena Ayivor husband does not exist...but who knows what the future holds. In an interview, she mentions how beautiful her life is and how well she intends to live it. Such commendable energy.
Abena Ayivor Instagram is not as active as most actors' pages would be. She has 423 followers and seven posts only. Her instagram handle is @abena.ayivor. On twitter, she has 66 followers and a total of 6 tweets. Her twitter handle is @abena_ayivor. Hopefully, she will be willing to share more on her life with the rest of the world.
The actress has a lot more punch left in her, and she plans on making great strides in the film industry. She has featured in many movies, and series and many more great opportunities and products are to come. We can only wait for the masterpieces and wish her the best as she continues to inspire more people to follow their dreams.
READ ALSO:
Lesego Marakalla biography: age, height, boyfriend, wedding, car, parents and pictures
Important details about the late, great Joost van der Westhuizen
Everything you need to know about the popular Boston Terrier
Source: Briefly News