Kim Engelbrecht biography: age, husband, wedding, series, Movies, TV shows, Instagram, Interview and net worth
Do you have a rough background and desire to be a force to reckon with in life? Reading through the story of Kim Engelbrecht will motivate and challenge you to see the reasons why you must never give up in life. For those who know how humble her background has been, they can attest to the fact that the life of Kim Engelbrecht and her level of achievement are amazing. This supports the fact that anyone can be whatever they desire to be, with focus. So, how did it all begin? What are the interesting things worth finding out about her? Read this article.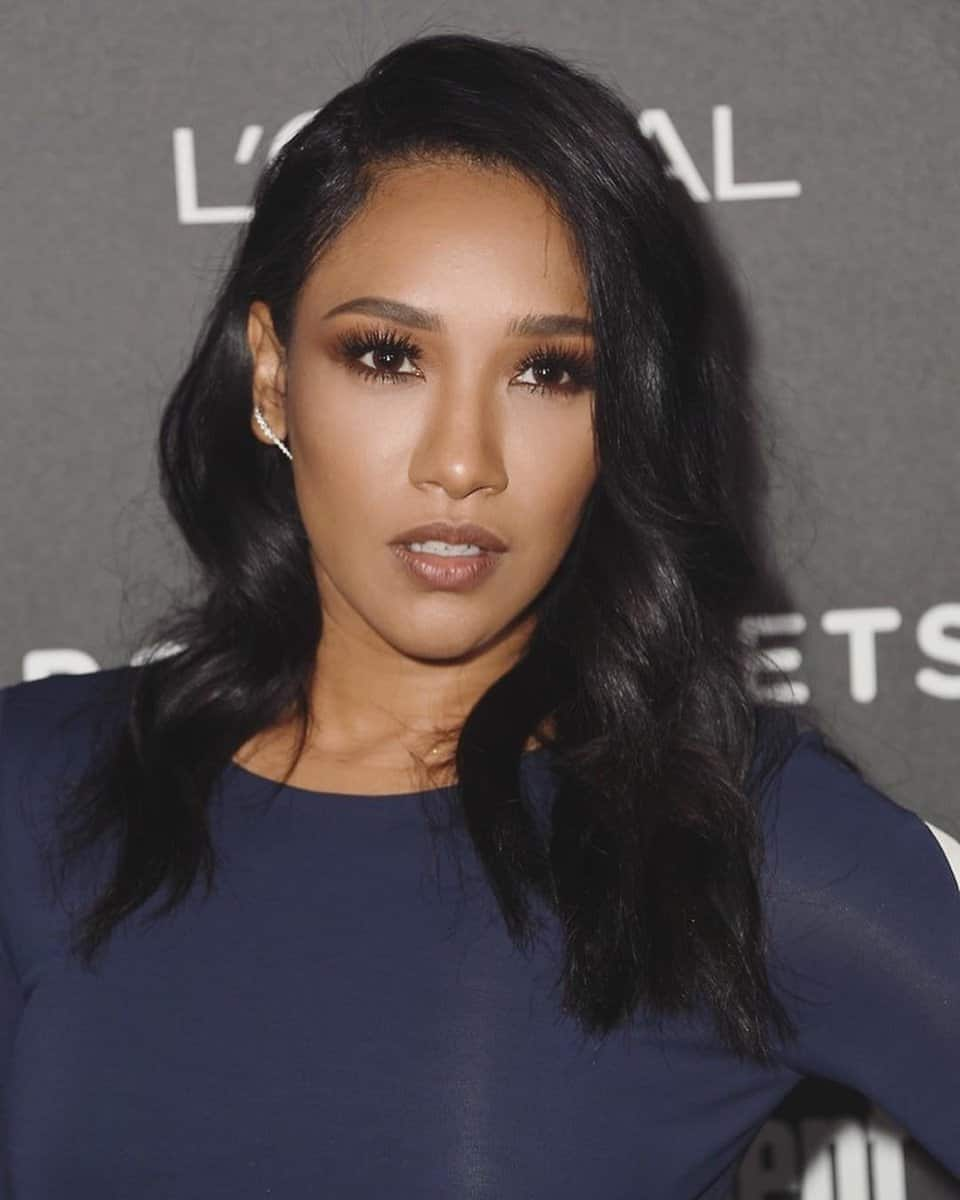 Kim Engelbrecht is one of South Africa's leading actresses who have become household names in the entertainment industry. After starting her career at an early stage of her life, she had been privileged to feature in different television dramas. Her rise to the limelight began when she featured on a daily national programme for nine months on eTV. With a determination to be the best in her chosen career, Engelbrecht continues to break records and woo the hearts of many South Africans to herself every time she appears on stage.
Kim Engelbrecht biography
Kim Engelbrecht is best known for the roles that she played in The Flash as Marlize DeVoe, the soap opera Isidingo where she acted as Lolly de Klerk and also on the sci-fi TV show Dominion where she played the part of Sergeant Noma Banks. When she had her first big break was the time she landed the lead role of Sara at the age of 12 in Sarahsara, an Italian production.
READ ALSO: Nomvula Mokonyane biography: age, son, daughter, husband, family, qualifications and house
She had also presented in the 90's a local youth television program which was popularly known as Take 5. When she was chosen out of about five thousand girls, Engelbrecht confessed, "I could not believe that I got through but it did mean moving to Johannesburg." She stayed with Take Five until 2004, but in 2002, she was auditioned for the role of a controversial teenager in the soapie teasers Isidingo.
The role of Lolly Isidingo teasers that she took up posed a significant challenge for her. Kim recounted later that, "I remember the producers saying to me to stop trying so hard and just go with the character in the beginning." Also, she went on to say,
Playing Lolly was a big thing. The character went through a lot and it was the first time I felt the power of what we do as actors. She was a troubled teen and went through a lot of things. It was a privilege to play her. People would actually come up to me and tell me they went through the same things, they identify with her.
However, at that time, she started to spread her winds and also started to write and perform comedy for the Pure Monate Show. In 2004, she took up the role of Nancy in the 'Twist' production, and in 2005, she also made an appearance in an independent film titled 'The Flyer'. In her unwinding moments, unusually, Kim Engelbrecht admitted that she loves to play gold. As a woman of vision, she even started a golf clinic where they teach women how to play golf in Johannesburg.
Kim Suzanne Engelbrecht age
How old is Kim Engelbrecht? Kim was born on the 20th of June, 1980 and so, she is 39 years old.
Kim Engelbrecht The Flash
Landing a role on international television series The Flash, for Kim, was a significant accomplishment, as it granted her the opportunity of showing what she is capable of doing. Even though she had auditioned for several international roles and got rejected, she used all of those to work on herself more. And while commenting on this in an interview as reported on Timeslive.co.za, she said:
I have been looking for international roles for the last year. I have been constantly auditioning and sent, like, a million tapes. I went overseas to meet directors. So I have been working. You realise that some roles are not made for you and you move to the next thing. It is not about international recognition. I just want to have fun with my roles. Personally, I just want to act.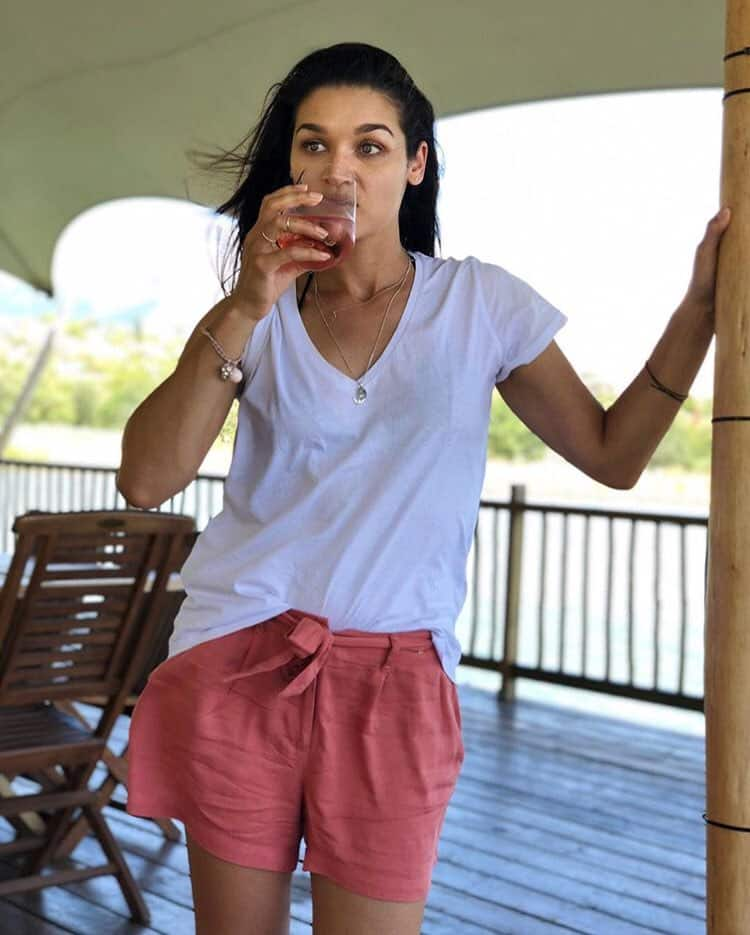 However, before she landed the role of The Flash Devoe who was a highly intelligent engineer called 'The Mechanic', she had been privileged to partake in some other international productions like the American apocalyptic supernatural series Dominion and UK series Mad Dogs.
Kim Engelbrecht movies, series and TV shows
A list of films where Kim had featured, the year and the roles that she played are enumerated below:
READ ALSO: Nkosazana Dlamini Zuma biography: age, daughters, wife, qualifications, leadership style and previous positions held
In 1994, she played the role of Sarah in Sarahsara.
In Isidingo, she acted as Lolly van Onselen in 1998.
Kim was known as Nancy in the 2004 movie titled Boy Called Twist.
By 2005, in the movie The Flyer, the played the role of Mickey.
In Bunny Chow, a film that broadcast in 2006, she was known as Kim.
Based on 2012's Rugby Motors, she starred as Leona.
Then, she featured in Wie is de Mol? and Death Race 3: Inferno as well as Mad Dogs, all of which were in 2013. Kim also played a role in Geraamtes in die Kas, the same year.
Between 2014 and 2015, she featured in Konfetti, SAF3, Dominion and Eye in the Sky.
Lastly, from 2017 to 2018, she also performed in Deadly Leaks 2 and The Flash.
Kim Engelbrecht family
Kim Engelbrecht keeps on a low key as far as her family is concerned. What race is Kim Engelbrecht? Hailing from a small middle-class family in Cape Town with three siblings, she belongs to a white ethnic clan. There is no information about who her father is neither is there any information concerning her siblings. However, we know that the name of her mother is Gwen.
Kim Engelbrecht wedding
As part of keeping her private life secret, there is no information yet about whether Kim is into a relationship or not, and that is because she has not disclosed any information concerning her relationship and marriage status openly. In all of the interviews that she had granted, she has not said anything regarding having a boyfriend. And at the same time, no partner has been suspiciously linked to her yet.
Kim Engelbrecht net worth
Even though there is no valid information on how much this celebrity earns or is worth, at least, not from authorities like Forbes Magazine, what is so sure about the 39 years old Kim Engelbrecht is that her primary source of income is generated from her acting career. Apart from her television series and films, she also earns a fortune from commercials and advertisements that she does for organisations as well as her brand endorsements deals.
Kim Engelbrecht Instagram
One of the best ways to connect with Kim and also get the latest information about her is to connect with her via her official Instagram page, where she has well over 137,000 followers.
One of the things that have helped Kim Engelbrecht so far is her focus and determination to succeed in her chosen career. Despite the various disappointments that she got while striving to get an endorsement, she did not allow those to discourage her but kept working on herself until she ended up at the international level. This is a lesson that every young person who has a dream must emulate.
READ ALSO: Candice Modiselle biography: age, boyfriend, sisters, family, education, and Instagram
Source: Briefly News