Veronica Mente bio and profile
Veronica Mente is a renowned South African political figure and activist. She has been in the political arena for a few years, but her achievements are notable. In other words, Mente is not your ordinary politician because she has the interests of her people at heart. She is known for her strict nature when it comes to matters dealing with workers' welfare. Her journey in politics, as a public servant, is not only exciting but also inspiring.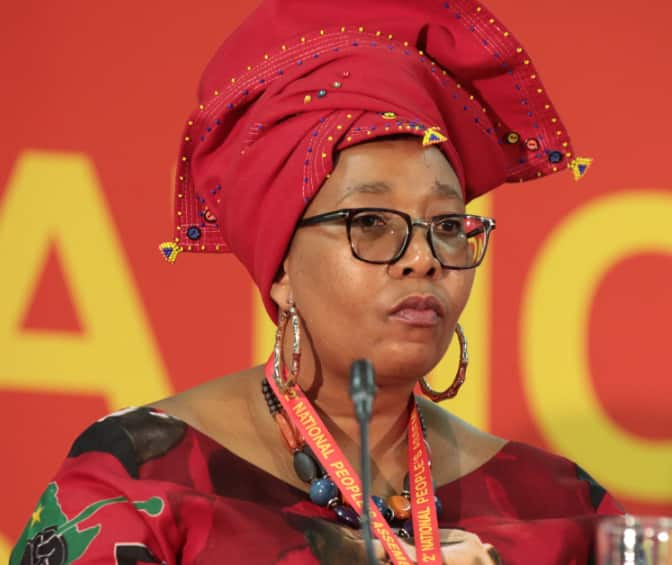 Veronica Mente's recent appoint by the Economic Freedom Fighters (EFF) to be the chairperson of the party is proof that women have equal opportunities in politics just like their male counterparts. Similar to some people, her career in politics has not been a walk in the park. She has worked her way up to become the influential political figure she is today.
Veronica Mente profile summary
Full name: Ntombovuyo Veronica Mente
Age: 38
Occupation: Politician, Activist
Current political party: Economic Freedom Fighters (EFF)
Veronica Mente biography
Ntombovuyo Veronica Mente is a politician who comes from the Eastern Cape Province in South Africa. For years, she has managed to keep her private life out of the public eye. For this reason, it is difficult to have any information about her family.
Veronica was born and raised in South Africa during the time of apartheid. She experienced the effects of apartheid while growing up at first hand. She could not withstand the level of racism in the country to an extent she decided to do something to change the conditions. Perhaps, this is where she drew the inspiration to become a leader.
READ ALSO: History and bio of Robert Sobukwe
Veronica Mente career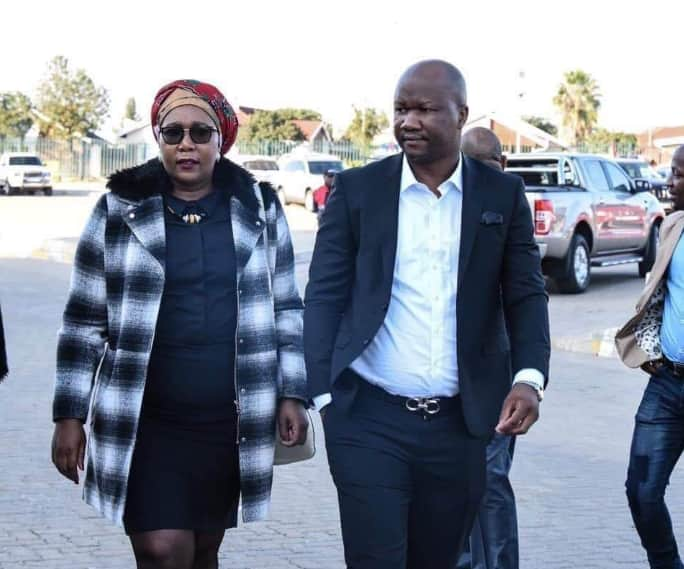 Before she became a legislator, Veronica was a bodyguard to a mayor in Cape Town. Later on, she moved to Khayelitsha Township, where she volunteered as an advisor to the Labour Community Advice Media Education Centre (LAMEC).
She was among the fifteen advisors who helped to educate and fight for the rights of workers in the Township. Her strict nature saw people brand her the "barefoot lawyer." The team had a program that aired on close to 40 local stations in South Africa every week.
Primarily, the program aimed at making workers, especially from the private sector, aware of their rights because most of them were being exploited, underpaid, and even fired on baseless grounds. She stood out among her peers because of her fighting spirit.
Current party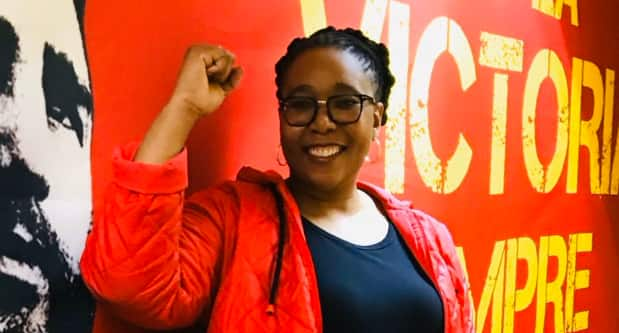 Currently, Ms. N Mente is a Member of Parliament of the Republic of South Africa. She vied for the position under the Economic Freedom Fighters (EFF) party.
N Mente recently got an appointment by the party to be its chairperson. Julius Malema, who is the leader of the EFF, reached the decision to replace Dali Mpofu with her. The party decided to relieve Mpofu from the role based on a heavy workload reason. They said Mpofu has been having a busy schedule, which could not have allowed him to take the job on a full-term basis.
Committee membership
She currently sits in three committees in parliament. The committees are:
Standing Committee on Public Accounts
Standing Committee on Auditor-General
Disciplinary Committee
Unlike in the Public Accounts Committee, she is an alternate member of the Auditor-General committee. Lastly, she is always available to offer her help whenever different committees in parliament invite her. Veronica Mente qualifications seem to be the reason behind her numerous appointments.
Veronica Mente age and gender have never barred her from pursuing her dreams. Judging by her achievements, she is a great leader with big ambitions.
Indeed, Veronica Mente is a true leader who understands the problem of the people she represents. She started from a humble background, working as a bodyguard, before becoming the influential legislator she is today. She is an inspiration to many women, especially those wishing to venture into the political space. Also, Veronica Mente profile is a testimony that women can lead just like their male counterparts.
READ ALSO: Momo Matsunyane age, spouse, siblings, parents, TV shows, movies, Instagram
Source: Briefly News