There is a lot of talent here in South Africa. Naima Kay is one of the best Afro-Jazz musicians we have in the country. Her music has been received well by listeners since she released her first album in 2013.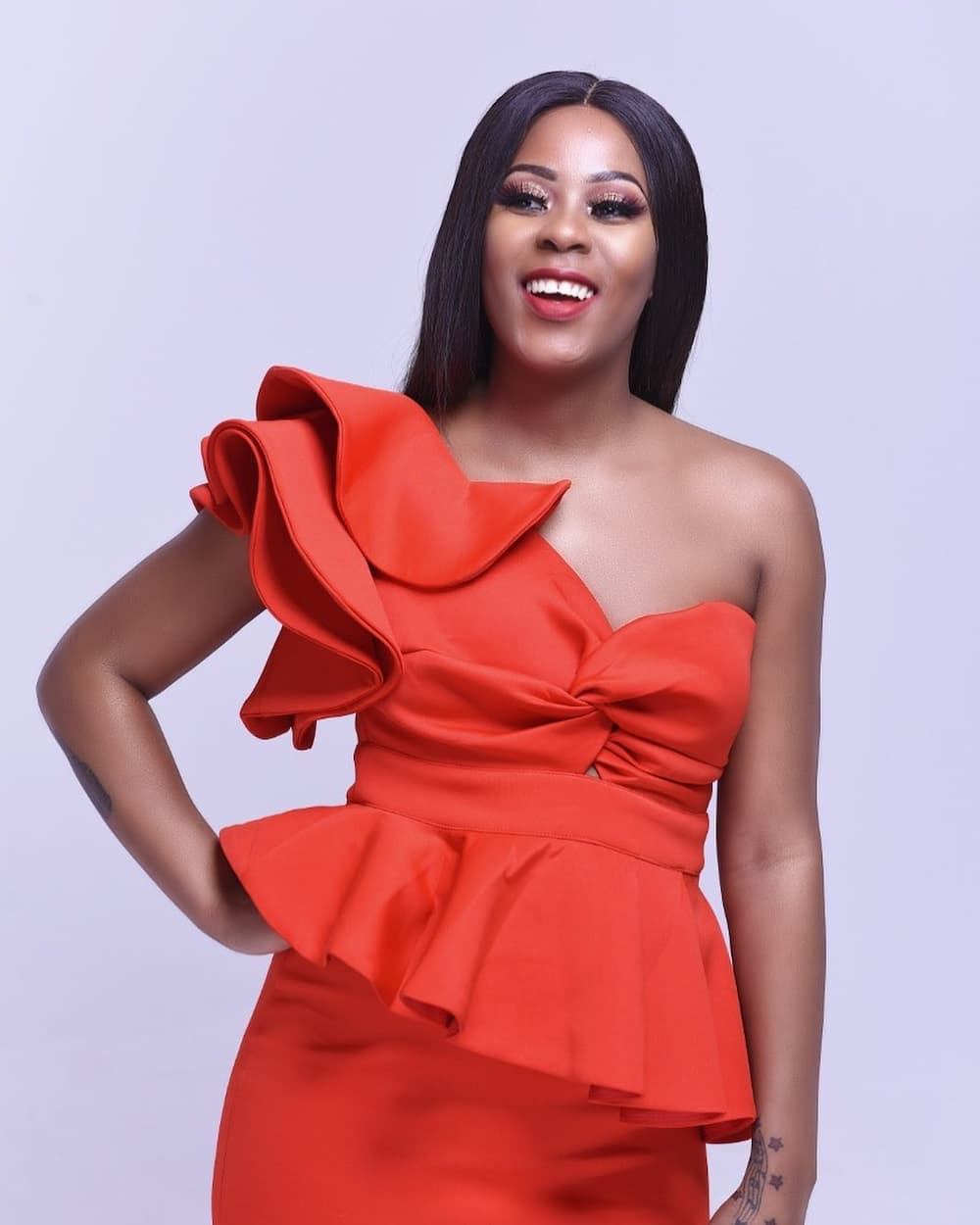 Her passion drives her to write and sing the best songs. She has written tunes for major artists in the country such as Professor, DJ Happy Girls, The Bass, among others. She has also had the chance to work with South African Music legends such as the late Robbie Malinga.
Naima Kay profile summary
Full name: Lungile Khumalo
Year of birth: 25th May 1991
Age: 29
Gender: Female
Marital status: Single
Occupation: Songwriter/songstress
Nationality: South African
Instagram: naimakaysa
Naima Kay biography
The talented Jazz musician was born in 1991 in Port Shepstone, KwaZulu-Natal in South Africa. Her mother is known as Ntombi Khumalo. Her father and mother died when she was a primary school pupil and still young. She was raised up by her grandmother. She later went to Ingwemabala Comp High, where she used to sing in the school choir.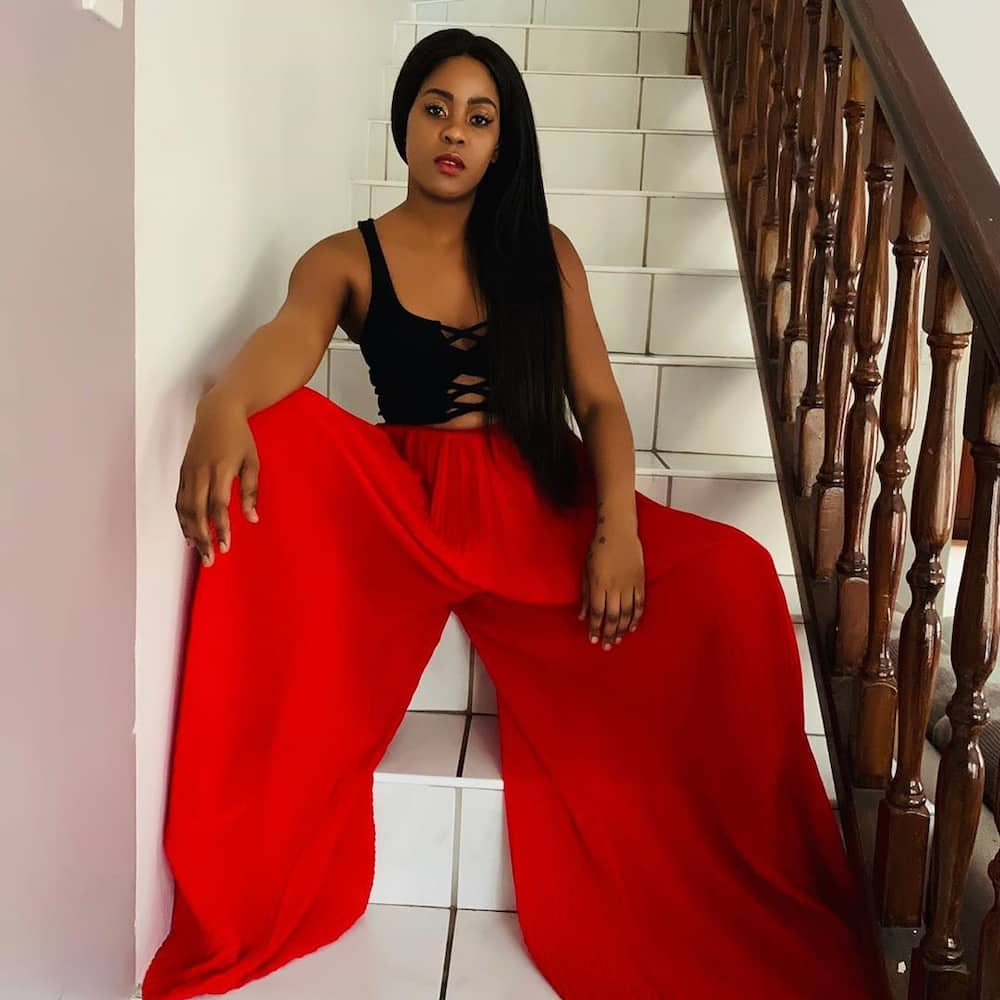 Her brother DJ Sammy and her grandmother are also good singers. She says that her inspiration for singing came from her family.
Naima Kay career
She started her career as a teller after finishing her studies so that she could support her grandmother. While working as a teller, she used to write songs and even went for auditions for the Durban Jazz Festival. Her Afro-Jazz music career begun when Touch Africa Records saw her talent at the Jazz festival. Mdu Ngcobo, the head of Touch Africa Records is the one who named her Naima Kay, which is an Arabic name that means peace and tranquillity.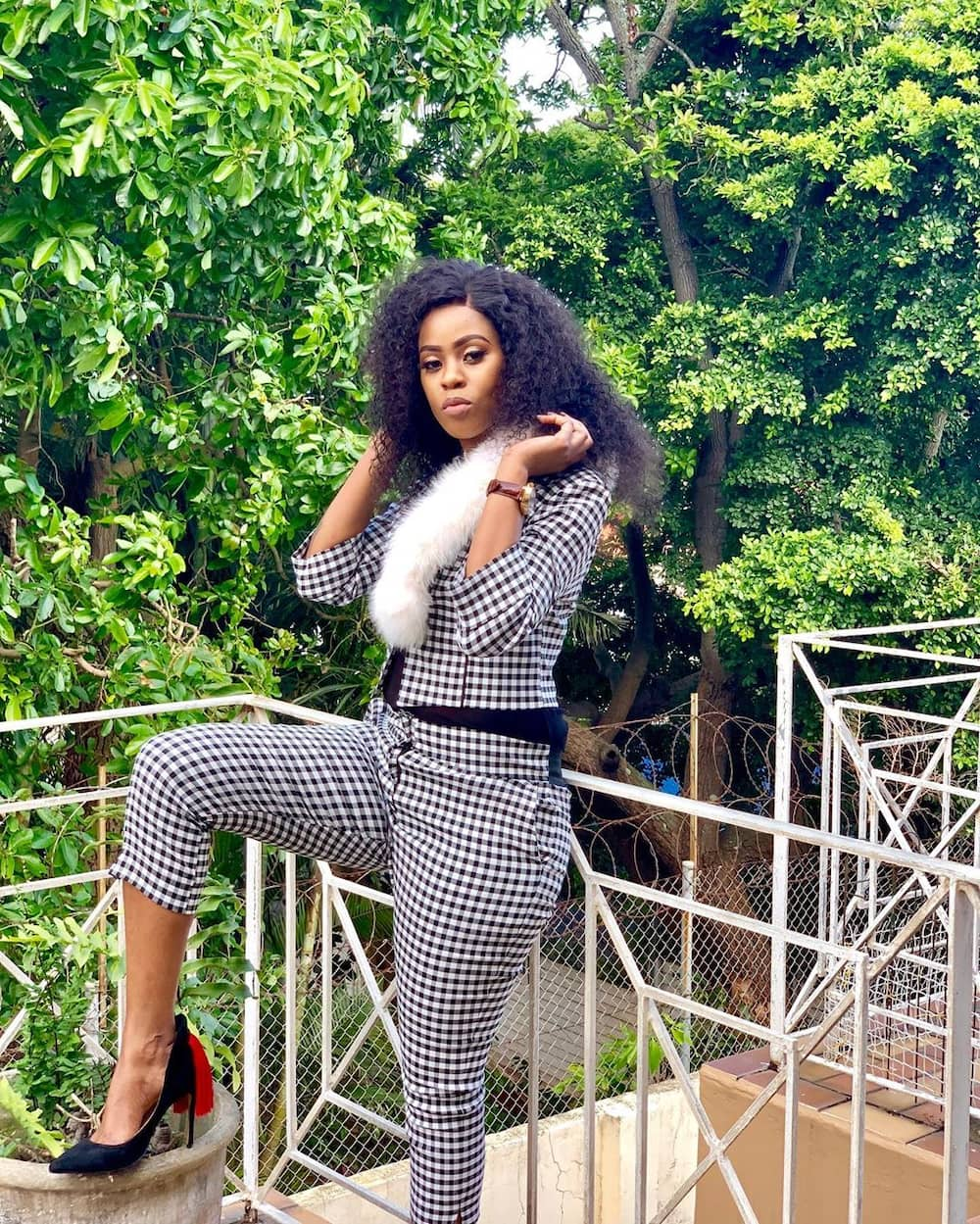 Lungile Khumalo does radio play as well as perform in live appearances at various national events. She also sings at Jazz festivals such as the Ugu and the Durban Jazz festival.
Naima K albums and songs
She sings Afro-Jazz music and is signed by Touch Africa Records. Most of her songs describe her life if you listen to them. The Naima Kay Thando lyrics and Naima Kay Shayizandla give us a sneak peek inside her love life. She has released three studio albums.
1.All about love album
This is the latest album. It was released on 11th November 2016. There are a total of 11 songs on the album:
Naima Kay Thando
Emfuleni
The breakup
Umoya
Princess
Ngim'tholile
Ithuba
Mina Ngayo
Loving you
Where I belong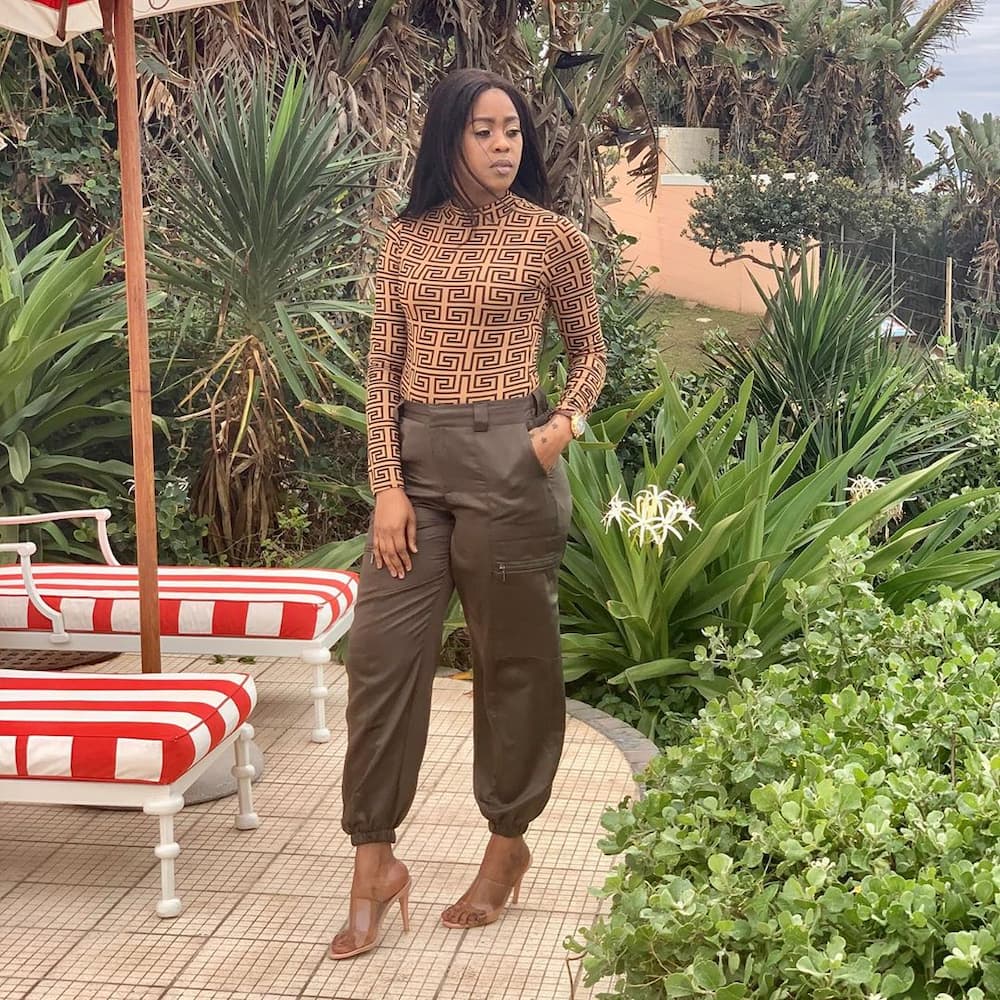 2. Ngiyavuma album
This is her second studio album which she released on 1st November 2014. There are 12 songs on this album:
Ngiyavuma
Ngithathe
Ngiyabonga
Sokwenzenjani where she featured Robbie Malinga
Bambelela
Wesizwe
Ithalente
Slowdown
Gogo
Izinganezethu
Ndenzenjanina
Ngiyavuma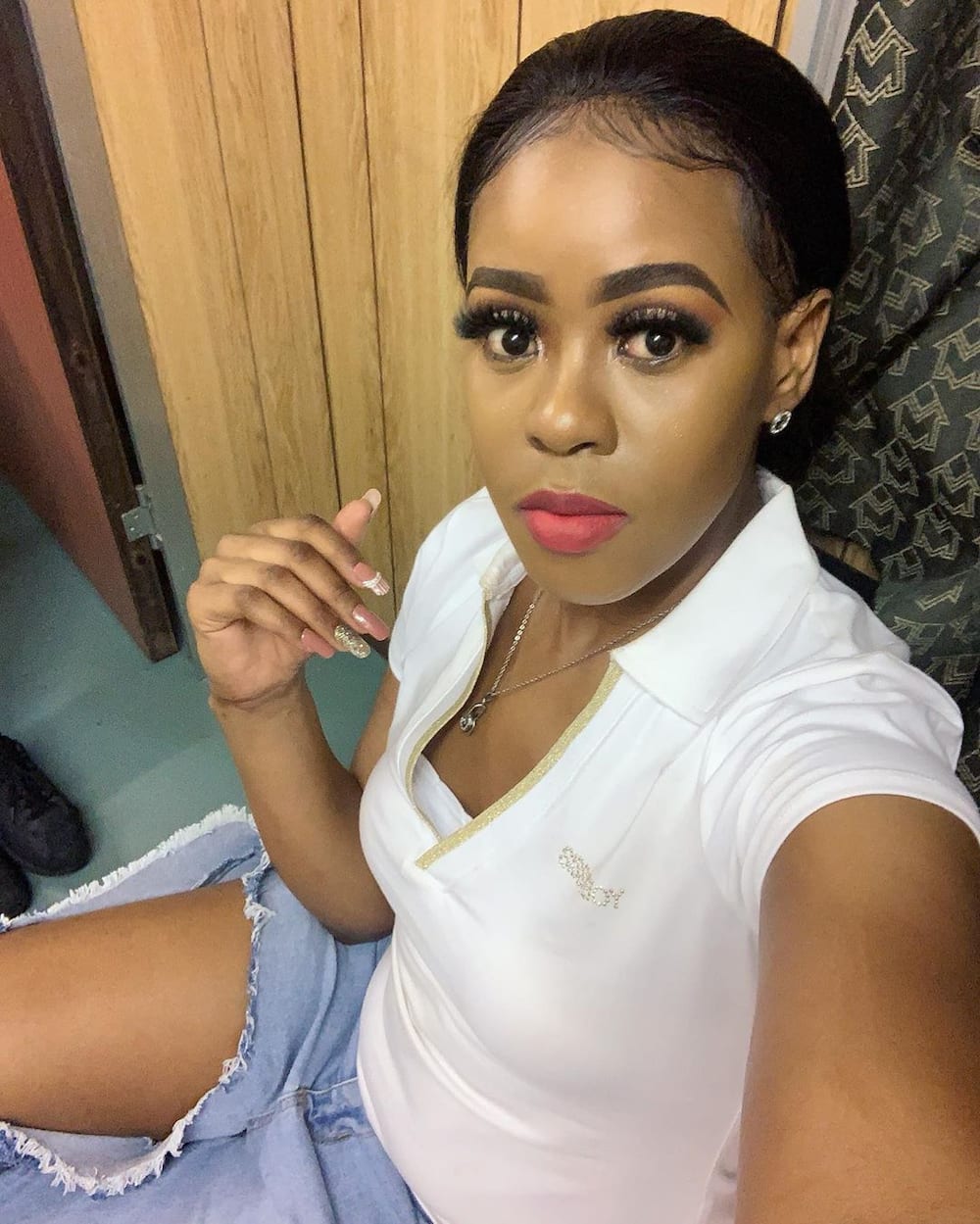 3. Umsebenzi album
This is the first Naima Kay album which she released on 1st January 2013. The album won Best Newcomer award at the 2014 South African Music Award. It has a total of 12 tracks:
Umsebenzi
Lendawo
Ngeke Ngikulibale
Lelilanga
Cha-cha
Naima Kay Shayizandla
Ngikuthandile
Ngathi Kungaba Njalo
Sukundishiya Ntando
Lomfana
Uzongenzani
Lelilanga
The songstress has also released several single Naima Kay songs including:
Sondela Baby that was released on 15th November 2019
Soka Lami which she dropped on 17th May 2019
Lelilanga (2013)
READ ALSO: Peter Outerbridge: age, children, spouse, education, TV shows, movies, nominations, albums, Instagram
The talented musician has also been featured in a number of songs including:
Composed by Jesus Christ by Professor (2018)
Robbie Malinga by Robbie Malinga (2017)
The Duets by Robbie Malinga (2016)
Dance Machine (2015)
This is Gospel by several artists (2015)
MoFaya by DJ SBU (2014)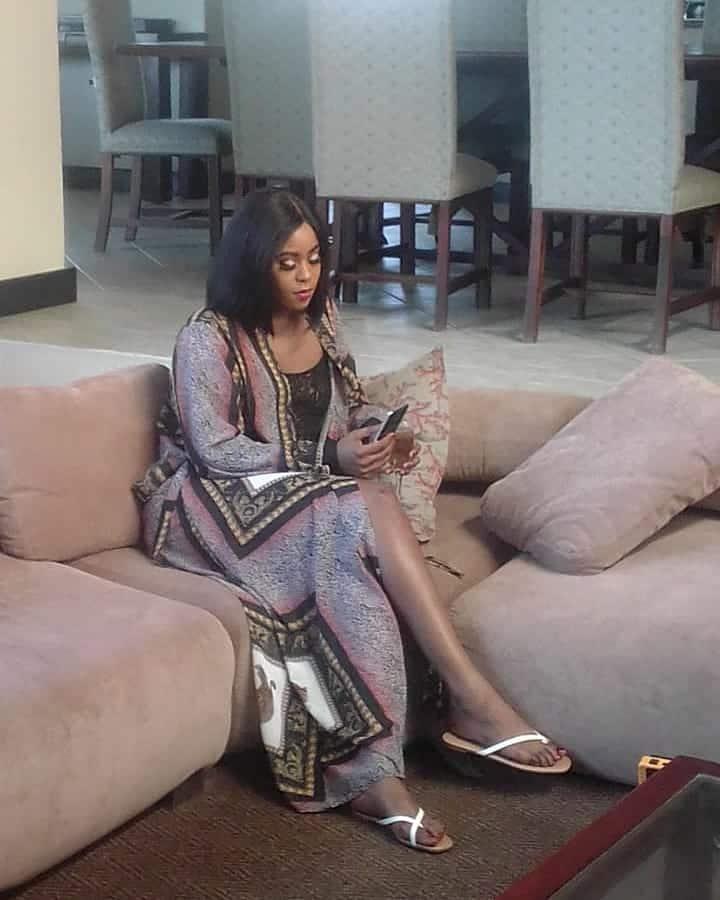 READ ALSO: DJ Arch Junior age, family, videos, in America, Britain's got talent, Instagram
Naima Kay continues to entertain South Africans with Jazz music. We cannot wait for the release of the fourth studio album!
READ ALSO: Jonathan Higgins bio, age, family, movies, profile