Zoë Modiga biography: age, music journey, discography, profile
Zoë Modiga is not a new name in the South African music industry. She is a super-talented South African musician who does not shy away from being vocal about her identity and roots.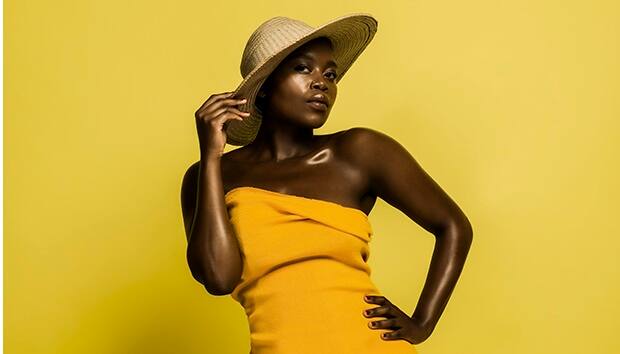 The 28-years old KwaZulu-Natal native has been making waves thanks to her singing expertise. Her upbringing has played a significant role in influencing the kind of music she releases to her fans. She is an embodiment of the present and the future of African music.
Zoë Modiga profile
Full name: Palesa Nomthandazo Phumelele Modiga
Date of birth: 1993
Zoë Modiga place of birth: Pietermaritzburg, KwaZulu-Natal
Zoë Modiga age: 28 years
Nationality: South African
Marital status: Single
Profession: Singer, songwriter
Zoë Modiga biography
Who is Zoë Modiga? She is a South African singer and songwriter born in 1993. The singer was brought up in Pietermaritzburg in KwaZulu-Natal. She has not revealed details about her parents and siblings to the public.
The singer has not offered any information about her educational background nor the level of education attained. However, due to her love for music, she attended different music schools to better her skills.
She joined the National School of the Arts in Bloemfontein, Johannesburg, to take classical piano, clarinet and vocals. Later on, she joined the College of Music, UCT, to study jazz performance.
Career and music journey
The singer did not become famous in a day. Her career has grown over the years thanks to her discipline, hard work and commitment. Zoë Modiga music journey has been a diverse path, but she has conquered it all to become the great singer she is today.
She started her career in the music industry a long while ago. In one of her interviews, she revealed that she had been plying her trade in the industry for over a decade before gaining recognition.
I then started my journey as a recording artist in 2017 after being a professional performer for 11 years.
Her career as an artist took centre stage a few years ago. This happened after winning the 2015 SAMRO Overseas Scholarship Competition for Jazz.
After three years of growing fame, she released her 23-track debut album in 2018. Even though it was her first album, it played a huge role in fueling her recognition locally and internationally. The album Yellow: The Novel earned her SAMA nominations under two different categories. It was nominated for the Best African Artist Album and Best Jazz Album.
The Zoë Modiga album release marked the beginning of a series of performances in many high-end places and festivals in South Africa. Some of the places where she performed include: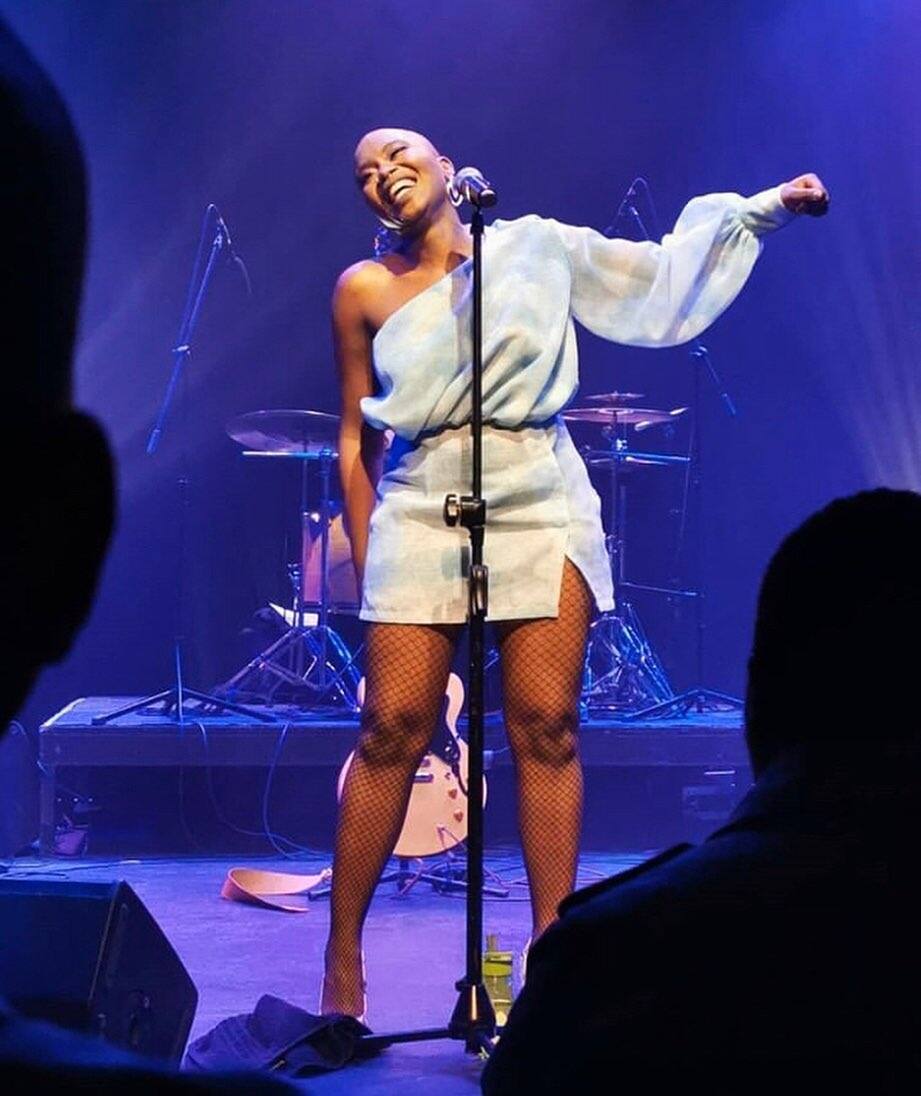 Aardklop Festival
Artscape Youth Jazz Festival
UCT Jazz Festival
Joy of Jazz
Cape Town International Jazz Festival
The singer has continued to wow her fans and followers with great music over the years. Despite the fame, her humility speaks a lot about her personality. She does not take credit for being super-talented but instead has other things and people to thank for it.
I credit my creator and the gift of human life and experience for all that I am and all the people I came across. I credit all the incredible stories and all the heroes before us who paved the way selflessly.
The singer has released massive hit songs over the years. Her albums have also been a majority's favourite. Some of the songs and albums in her name include:
Zoë Modiga songs
Abantu
Umdali
Isegazini
Intsha
Lengoma
Sinenkani
Yellow
Love (Yahweh)
Ilanga Lishonile
Uthando
Yakhalinkomo
Kwasukasukela
Impilo
Shake the World
Me
Cos Cos Yaphela
Black Butterfly
Tata
Abounding Within
The Healer
Unembeza
Umlolozelo
Mutwa
Inganekwane
Alone
Balele
Autumn
Uh Oh (Sensible Life)
One Litre Deep
Firework
Dandelion
Open Your Eyes; You Can Fly
Siyapi
Black and Gold
Summer
Fall Down
Spring
And So It Goes
Winter
Nantsi Ntswepe
Ucu Olun'nyama
Flame
Would They
Voices of Our Vision
Ngovivi
Msukungibambezela
Albums
2017 - Yellow: The Novel
2020 - Inganekwane
Latest album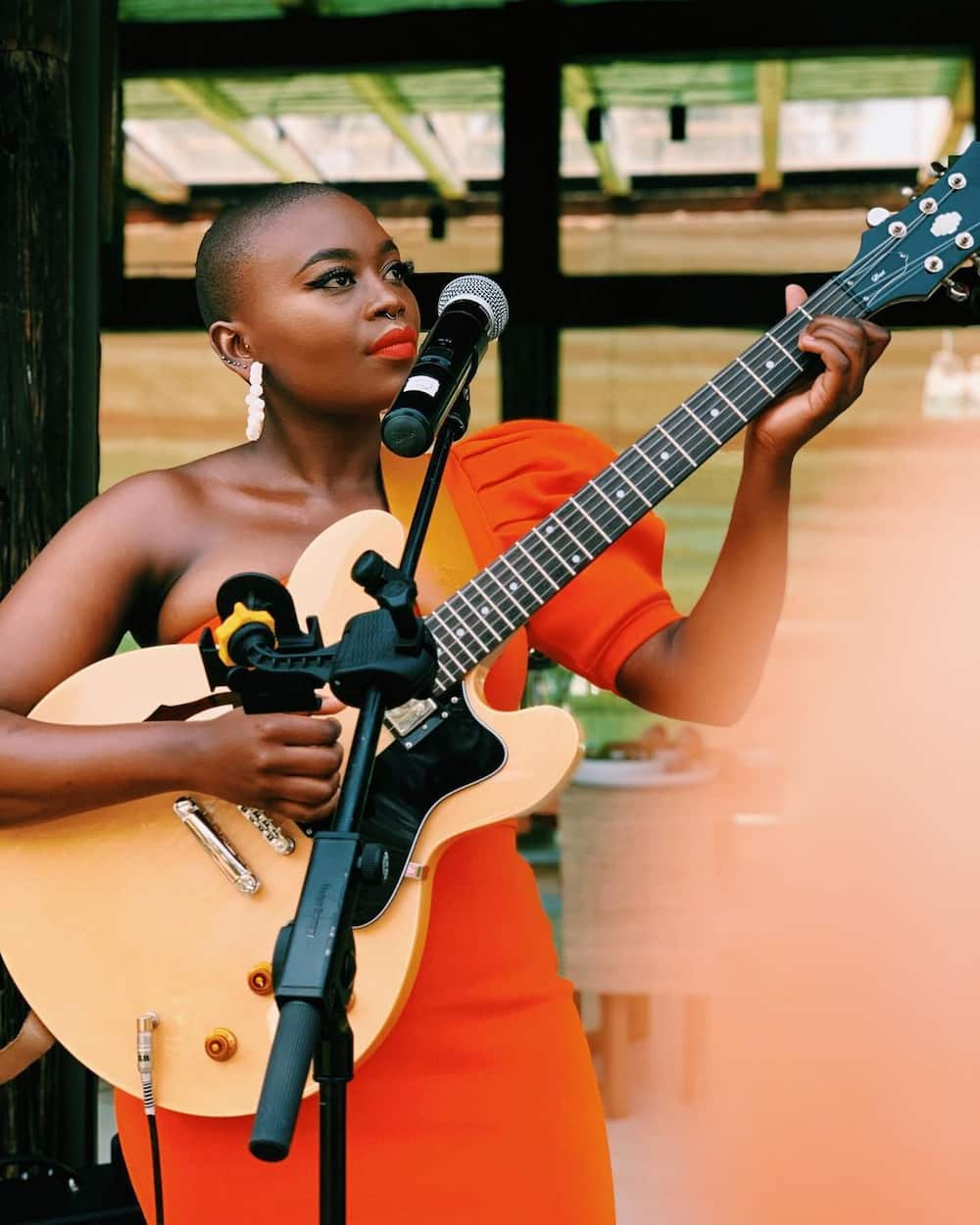 Zoe has recently released an album, Inganekwane, and it has been making waves in the South African media. The album can best be described as the melting pot of West African rhythms, heartfelt Zulu storytelling and South African sensibilities.
The album is a love letter to all the Blacks all over the world. Her song, Inganekwane from her previous album, was the inspiration behind the new album's title. The key message held is that all Black people have the duty and responsibility of falling deeper in love with themselves.
Thus, the album was greatly received, inspiring her to dig deeper into ideas around her roots and identity as a young Black African storyteller. As a result, she aims to release songs that will speak to Africans' hearts and minds at her home place and beyond.
The album was written in 2019, recorded in March 2020 and released in July the same year. The singer strongly believes that the album represents the thousands of untold African stories that many wish to narrate for others to hear.
With this album, I feel the urgency of our stories being told at the forefront of our minds. The ideologies from many before us were a safety net for this work. Seeing and hearing storytellers from all over the continent was inspiring, and it became important to create a modern narrative. Banda Banda and I teamed up to craft the soundscape of this album, as he gladly availed himself to produce it.
Zoë Modiga nominations
She draws her music from the storytelling roots of Africa, the composition of jazz and her sound. With a combination of the three elements, her music never loses its essence. As a result, her songs and albums have earned several accolades as follows:
South African Music Award for Best Jazz Album
South African Music Award for Rest of Africa Artist
Mbokodo Award - an event to recognise women who have shown leadership, fostered growth and made efforts to strengthen the arts.
Mzantsi Jazz Awards for the Best Jazz Contemporary Album
Mzantsi Jazz Awards for the Best Newcomer in Jazz
Mzantsi Jazz Awards for the Best Jazz Song
SAMRO Overseas Scholarship Competition
Zoë Modiga is one of the most talented young musicians in South Africa. By challenging the status quo, she is steadily creating an immortal legacy of cultural impact through songs and albums. Her fashion and storytelling are playing a significant role too.
READ ALSO: Peter Shalulile bio: age, nationality, goals, stats, salary, cars, transfer news, profile
Briefly.co.za reported about Peter Shalulile bio. Peter Shalulile is a Namibian international player who has become one of the most lethal attackers in the Premier Soccer League (PSL) in the last few seasons. Known for his speedy attacks, he has enjoyed a decent goal-scoring run in his second top-flight season since he joined Highlands Park FC.
When Shalulile featured for Namibia during the Africa Cup of Nations recently, he made three starts and another one in the 1-0 group-stage defeat to South Africa. He has 12 international caps, where he found the net three times. His football journey has been characterised with significant success, and this has consequently made him a target for many renowned football clubs.
Source: Briefly News