Toya Delazy's biography: songs, father, age, wife, and first baby
Toya Delazy is a South African singer, producer, pianist, dancer, and performer. The London-based artist is a Zulu princess; her late grandfather was a Zulu chief. Nonetheless, being a royalty did not give her an advantage in the South African music industry. Like other musicians, Toya Delazy has worked hard to become an international star.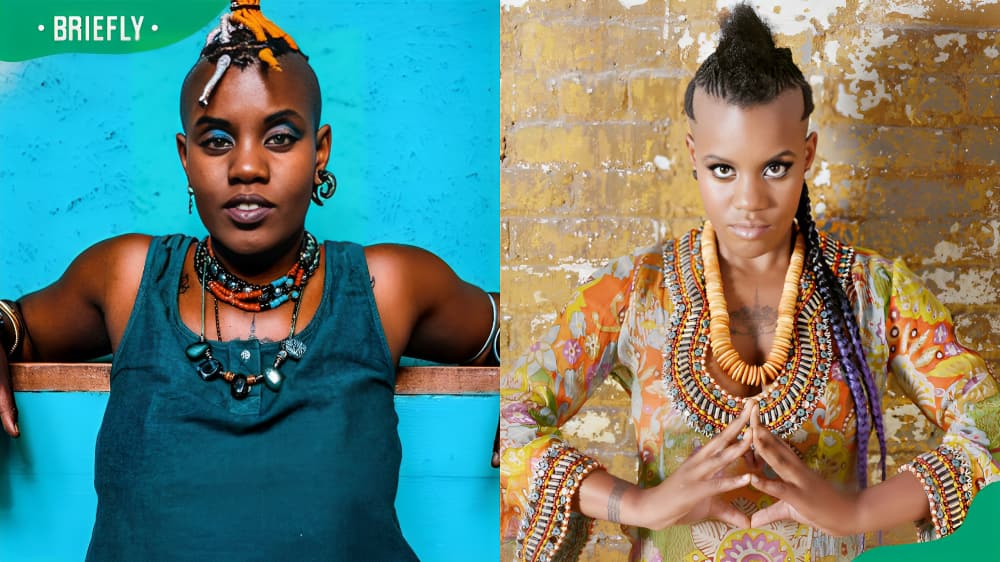 Toya Delazy specializes in "AfroRave" music and fuses drum beats with jazz, electro, hip-hop, and punk genres. She stays true to her roots by incorporating Zulu lyrics in her music. Besides music, Toya is an LGBTQ+ activist. Coming from a conservative community that opposes gay marriage made it hard for her to fit in society. Nevertheless, Delazy followed her heart regardless of people's harsh criticism.
Profile summary
| | |
| --- | --- |
| Full name | Latoya Nontokozo Buthelezi |
| Gender | Female |
| Famous as | Toya Delazy |
| Birthdate | 5 February 1990 |
| Horoscope | Aquarius |
| Age | 33 years (as of 2023) |
| Birthplace | eMahlabathini, KwaZulu-Natal, South Africa |
| Current residence | London, UK |
| Mother | Lethuxolo Buthelezi (late) |
| Maternal grandfather | Mangosuthu Buthelezi (late) |
| Maternal grandmother | Irene Audrey Thandekile Mzila (late) |
| Marital status | Married |
| Sexuality | Queer |
| Spouse | Alisson Chaig |
| Children | 1 |
| Alma mater | Domino Servite School and Howard College |
| Occupation | Singer, songwriter, dancer, and performer |
| Years active | 2011 – present |
| Genres | JEHP (Jazz, electro, hip-hop, punk) |
| Instruments | Vocals, synth, piano |
| Current label | Delazy Entertainment |
| Former label | Sony Music Entertainment Africa |
| Net worth | $1 million – $5 million |
| Instagram | @toyadelazy |
| Facebook | @toyadelazy |
Toya Delazy's biography
Toya Delazy real name is Latoya Nontokozo Buthelezi. The Zulu princess was born and raised in eMahlabathini, KwaZulu-Natal, South Africa.
Nontokozo was born into a family of music lovers. Her maternal great-grandmother, Princess Constance Magogo kaDinuzulu, was a music composer. As a result, Toya grew up listening to classical music with her maternal grandfather, Prince Mangosuthu (Princess Magogo's son).
At age 6, Latoya discovered her love for piano and signed up for classical piano lessons. By age 9, she was an outstanding piano player and could compose songs. Despite being musically talented, she loved sports more than music.
How old is Toya Delazy?
Toya Delazy's age is 33 years as of 2023. The Mzansi singer was born on 5 February 1990.
Who are Toya Delazy's parents?
The South African singer was raised by a single mother, Lethuxolo Buthelezi. Toya Delazy's father passed away in 2017. He was not known to the public.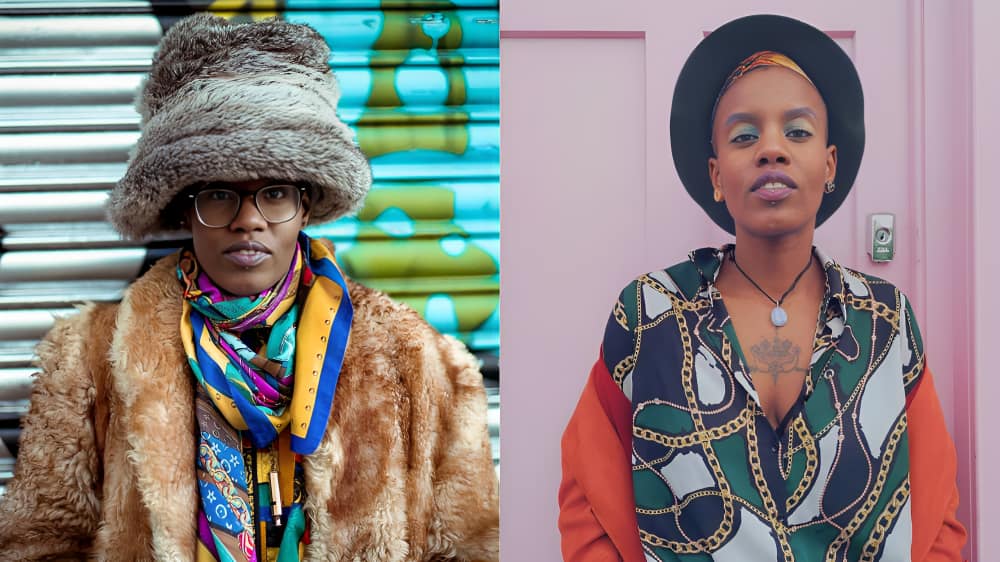 Who is Toya Delazy's mother?
Her mother, Lethuxolo Buthelezi, was one of the eight children of South African politician Mangosuthu Buthelezi and his wife, Irene Audrey Thandekile Mzila. The 48-year-old Lethuxolo died in 2008 in a car accident at Melmoth in Zululand, South Africa.
Toya Delazy's mother lost control of the double cab bakkie she was driving and hit a barrier on the roadside. The vehicle rolled over and landed on an embankment, killing her on the spot. The incident was a turning point for Toya. She lost interest in sports and found solace in music, which healed her.
Who is Toya Delazy's grandfather?
Her late grandfather, Prince Mangosuthu Gatsha Buthelezi, was a Zulu prince and a South African politician of the Inkatha Freedom Party (IFP). King Bhekuzulu appointed the IFP founder to be the traditional prime minister to the Zulu royal family in 1954, and Mangosuthu diligently served the position until he died in 2023.
Prince Mangosuthu was the son of Princess Constance Magogo kaDinuzulu and Chief Mathole Buthelezi of the Buthelezi clan. On top of that, he was a great-grandson of King Dinizulu - a direct descendent of warrior-king Shaka.
Toya Delazy's grandmother died in 2019. She was in London when her grandfather called to deliver the news. The singer considered her grandparents her second parents. They raised her after her parents died.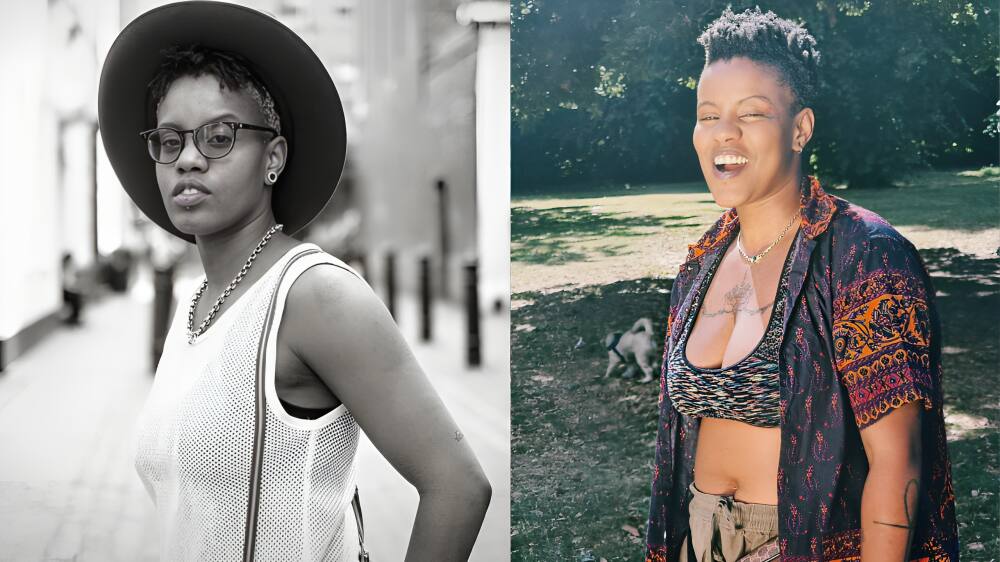 Educational background
Delazy matriculated from Domino Servite School in the KZN midlands in 2009. She played hockey for KwaZulu-Natal in high school and won numerous provincial awards. After completing secondary school, Nontokozo pursued music at Howard College in Durban.
Career
Latoya Nontokozo started her music career by performing at local gigs. Producer Markus Els discovered her talent while performing at a live show and invited her to record a few songs at a studio.
Vusi Leeuw presented Toya's demo songs to Sony Music Africa. As a result, the label was delighted to give her a two-album record deal. The singer signed the contract on 19 April 2011.
Delazy's first solo appearance was at the 2011 Africa Day concert in Newtown, Johannesburg, where she performed alongside Habib Koite, Tumi and the Volume (a hip-hop group), Baaba Maal, and other artists.
Nontokozo dropped her debut studio album, Due Drop, in 2011. The album's lead single, Pump It On, was released on 28 October 2011 and received substantial airplay on 5FM and Metro FM.
Toya Delazy's debut album earned her three SA Music Awards in 2013: Newcomer of the Year, Producer of the Year, and Pop Album of the Year.
Afterward, her music video for Memoriam was released in September 2013. Nontokozo wrote the song in remembrance of her mother, Princess Lethuxolo, who died in 2008, and in honor of one of her teachers who died in 2009.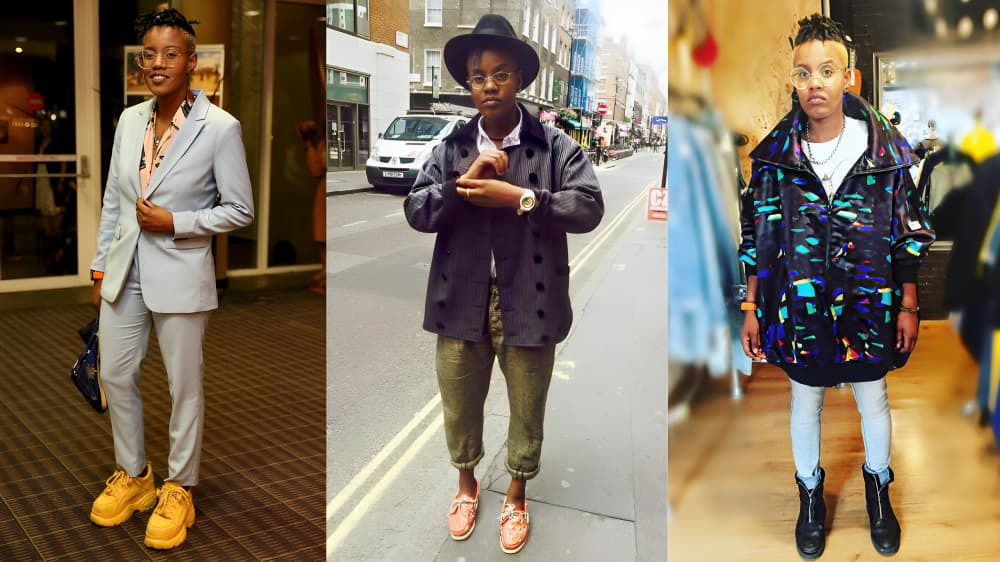 The singer's second studio album, Ascension, was released in October 2014, with the album's lead single, Forbidden Fruit, coming out first on 22 September 2014.
After that, Nontokozo relocated to London and started the Delazy Entertainment record label. She then released a 10-track mixtape, Jetlag, on 28 March 2017 and dropped her third studio album, Uncommodified, in December 2017.
The album's lead single, Greatest, raises awareness about Africa's gender inequality issue. Her fourth studio album, Afrorave Vol. 1, came out in 2021.
Toya Delazy's albums and mixtapes
Nontokozo described her sound as JEHP (a jazz, electro, hip-hop, and pop fusion). She swapped pop for punk in 2016. So far, the singer has released four studio albums and one mixtape, as listed below:
Due Drop (2012)
Ascension (2014)
Uncommodified (2017)
Afrorave Vol. 1 (2021)
Jetlag (2017) - a mixtapes
You can listen to and download Toya Delazy's songs on SoundCloud, Apple Music, Deezer, and other music streaming platforms. Some of her best tracks are Pump It On, Memoriam, and Forbidden Fruit.
What is Toya Delazy's net worth?
Online sources estimate her net worth range is $1 million – $5 million. Besides her music career, Latoya Nontokozo makes money from brand endorsements. She was the brand ambassador for the Reebok Classics - Drop R range between 2011 and 2012.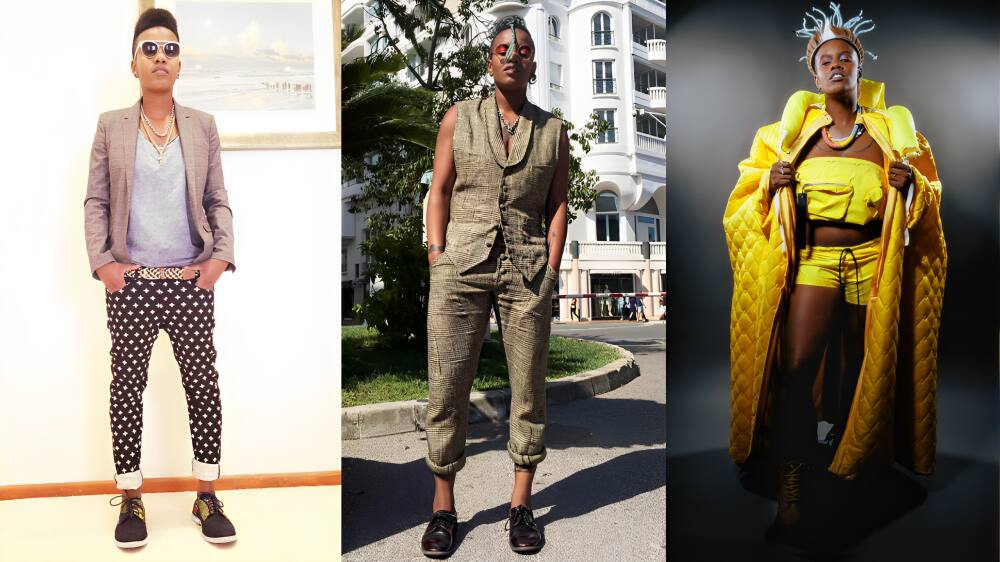 Toya Delazy's surgery
She underwent surgery in 2020 after doctors found pre-cancerous cells in her body. The cells were discovered during a routine PAP smear.
What is Toya Delazy's sexuality?
The Mzansi singer identifies as queer. During a 2019 interview with Lishivha of City Press, Nontokozo revealed:
When I was 18, I had to tell my grandad that I really hated dresses, and that was the first time I was allowed to go to church wearing pants and everyone just got over it.
She would ask her grandfather if queer people ever existed freely in society. While explaining his response, the singer said,
He would tell me stories about a place where men who were gay would hang out called Enyameni. They all stayed there, and no one was hurt and abused. From that, I started learning that being queer is not new in African cultures as we have often been told. What is new, however, is the discrimination that now comes with it.
Latoya Nontokozo fully embraced her sexuality in 2012 while recording her first album, Due Drop.
Is Toya Delazy married?
Toya Delazy's wife is Alisson Chaig. They dated for almost nine years before getting married in October 2021.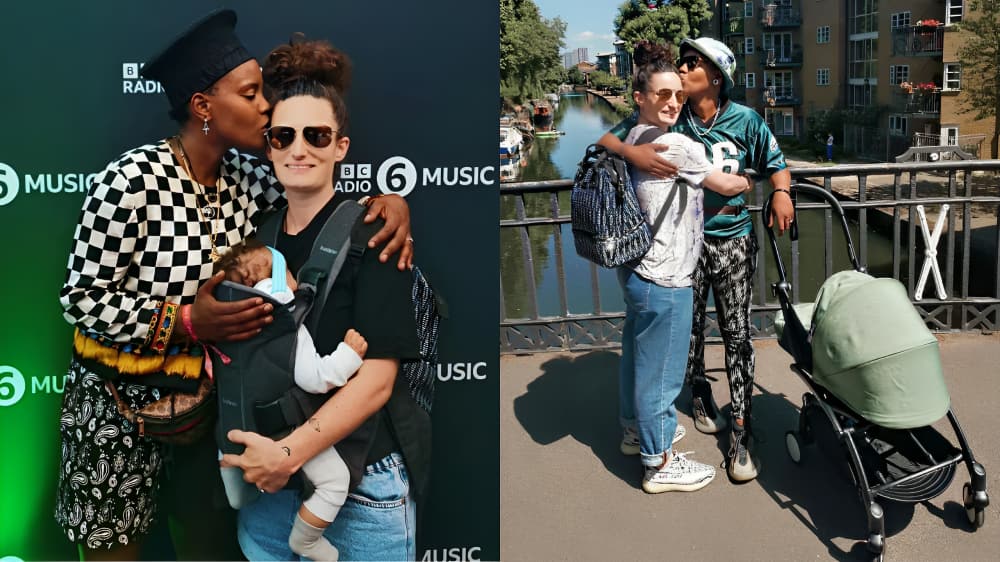 Who are the children of Toya Delazy?
Latoya Nontokozo and her wife, Alisson "Ally" Chaig, had daughter, Kali Lang Chaigneau-Buthelezi, on 20 May 2022 in London. The happy mums chose the name Kali because it means "strength" in Swahili and "sunshine" in isiZulu. The name is also associated with a Hindu goddess who represents time, the force of nature, and divine femininity.
Where is Toya Delazy now?
The Mzansi singer lives in London, UK, with her wife, Ally, and their daughter, Kali. The couple threw a party for Kali's first birthday in May 2023. Toya posted on Instagram several pictures and a video from the event alongside a sweet happy birthday message (caption).
Is Toya Delazy on Instagram?
Toya Delazy's Instagram account, @toyadelazy, is active and verified. Alternatively, you can follow Toya Delazy's Facebook, @toyadelazy, and watch her music videos on her YouTube channel, @toyadelazyofficial9406.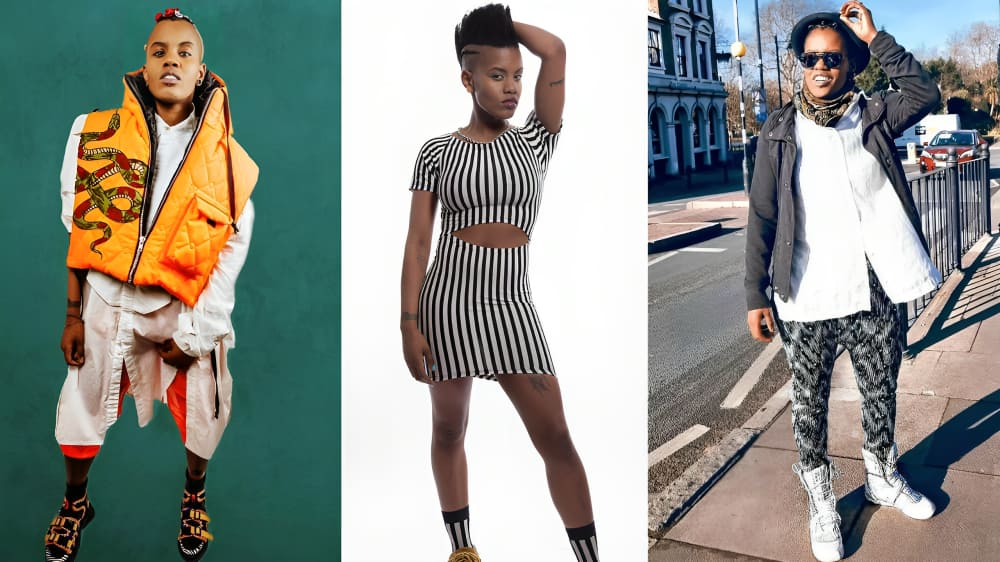 Facts about Toya Delazy
Mzansi singer Latoya Nontokozo has been a tomboy since childhood.
Latoya describes her fashion style as classy and funky, which includes street and vintage pieces.
In April 2013, Legit Clothing stores launched a clothing line inspired by Delazy. The fashion brand has branches in South Africa and Namibia.
Nontokozo supports the Princess Mandisi Health Care Unit - Ulundi, which cares for HIV/AIDS patients.
Besides family, classical and orchestral songs like Psalms of David and Clair de Lune inspired Toya Delazy's love for music. The Zulu princess is both a music icon and a trendsetter in the fashion world. Established brands like Reebok have worked with her because of her outstanding fashion flair, music, and style.
Briefly.co.za shared intriguing facts the public knows about Tomeka Thiam, Akon's legal wife. The Senegalese-American singer has openly admitted to being a polygamist in multiple press interviews but has never publicly acknowledged his other alleged wives.
The singer is yet to publicly share photos of himself with children he allegedly had out of wedlock. Find out more about Tomeka Thiam.
Source: Briefly News