Xhosa culture, rituals, food, ceremonies, language and traditional attire
Did you love the famous movie "The Black Panther"? Well, the movie was a hit, but here is what you did not know about the Wakanda movie. Marvel's Black Panther was based in Marvel's kingdom of Wakanda may be mythical, but its inhabitants used a very real language. The on-screen spoken language of the Kingdom of Wakanda is isiXhosa. It is the language that the Xhosa tribe of South Africa speaks. This article explores other details about the Xhosa cultural setting that will surely captivate you.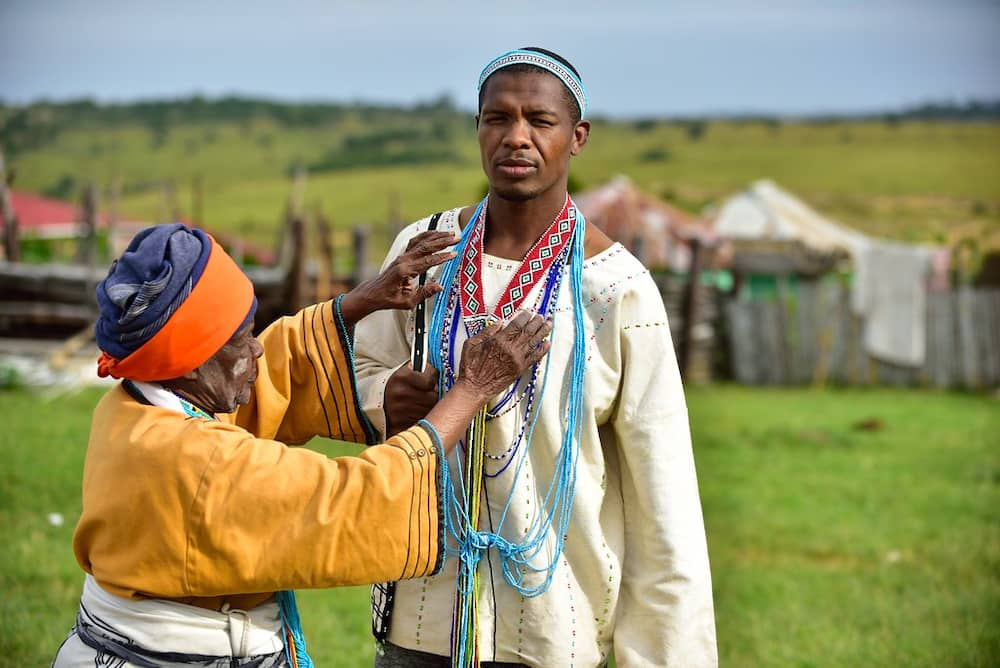 As you read through this piece, you will learn interesting details about these Bantu-speaking people. These details include the kind of food they love, their traditional ceremonies, and what they wear. Also, reading about their click sound when they speak will give you another insight into how they communicate as part of the Xhosa culture information.
Where did the Xhosa come from?
They are a Bantu-speaking group whose ancestors came from East Central Africa as early as the eleventh century. They are the second largest cultural group in South Africa, after the Zulu-speaking nation.
Who is the King of the Xhosa?
King Mpendulo Zwelonke Sigcawu (1968) is the current King of the amaXhosa nation. He took over the monarchy in January 2006.
READ ALSO: Tsonga culture, people, language, music, food and traditional attire
What is the Xhosa language?
They refer to their language as isiXhosa and Xhosa in English. Xhosa is spoken by approximately 16% of the South African population. Xhosa and Zulu language, especially Zulu, is spoken in urban areas.
What is Xhosa heritage?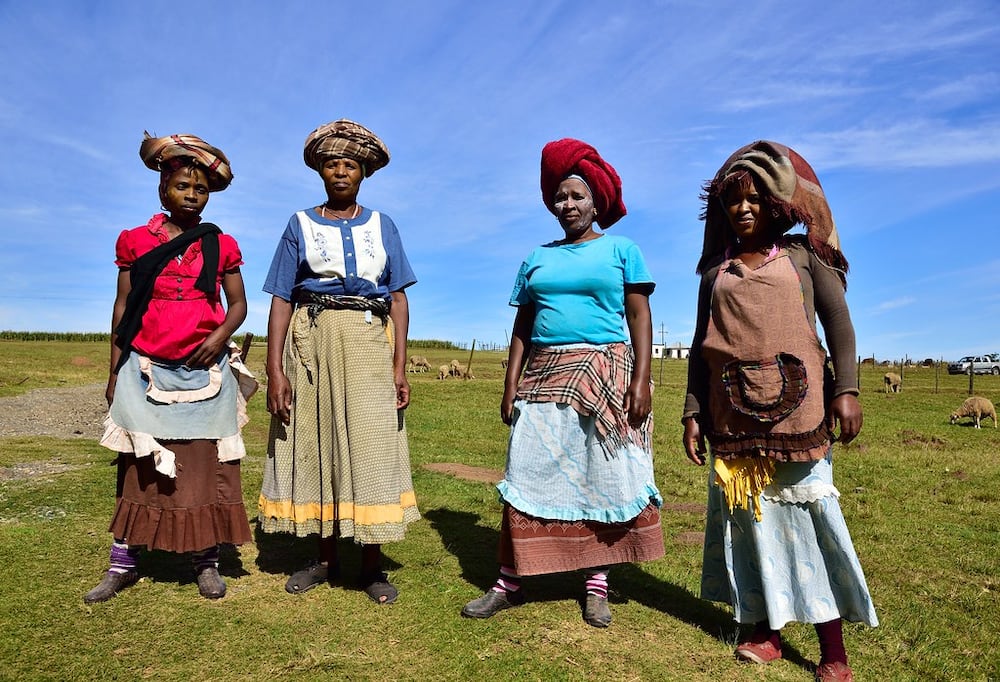 Despite the overwhelming influence of Western culture, many of these people are still into their traditions. For instance, they still herd cattle like their grandfathers.
However, a good number of families work in developed towns and cities like Cape Town and Johannesburg, but they still own homes in areas like the Eastern Cape of South Africa. That is one example that shows how they still adhere to their traditional practices.
How do Xhosa homesteads look like?
Homesteads, imizi, were scattered over the rural landscape and were situated on ridges to facilitate drainage and military defense. The huts were made of a circular frame of poles and saplings, which were bent and bound in the shape of a beehive and thatched from top to bottom with grass.
A homestead had many houses occupied by full families. The chiefs or wealthy men with large cattle herds sometimes allowed unrelated clients and their families to reside at their homesteads as well.
READ ALSO: Tswana culture, people, food, language, traditions, ceremony, dance and traditional attire
What does Xhosa food consist of?
They have a range of traditional foods.
Beef
Mutton
Goat meat
Sorghum
Milk
Pumpkins
Mielie-meal
Samp
Beans
Vegetables
Wild spinach reminiscent of sorrel
Sweet sap of an aloe
ikhowa - a mushroom that grows after summer rains.
The famous Xhosa cuisine mainly consists of food made from maize, which is a staple dish of these people. They accompany Xhosa traditional food with sour milk, beef, mutton, or goat meat. It can also be cooked with beans and eaten with meat and gravy. Sheep heads and trotters and chicken feet and heads are eaten as snacks, accompanied by mieliepap.
What are some of Xhosa songs?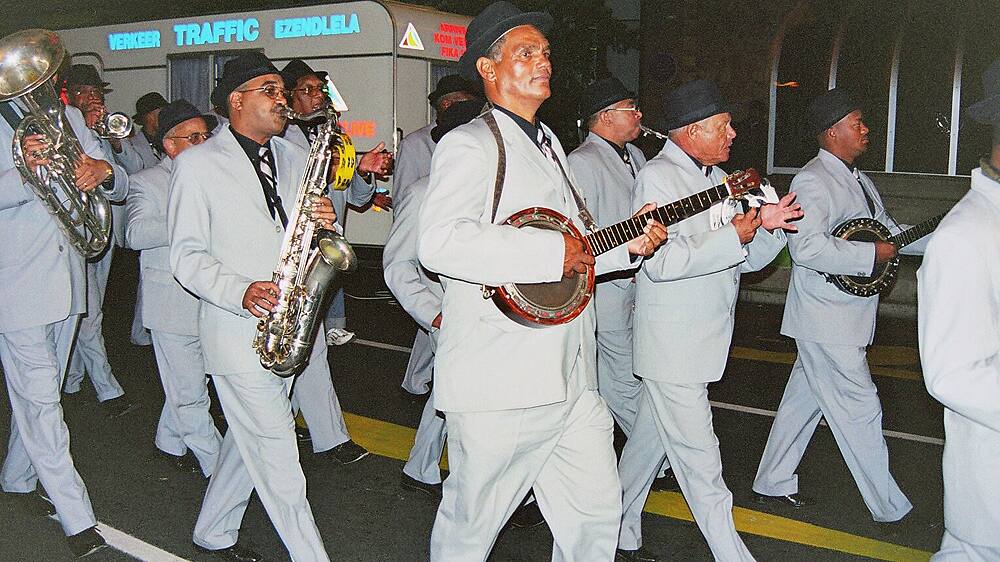 Traditional music from these people focuses on performance. You will find many musical instruments in their compositions. Besides instruments, they also do a lot of hand-clapping. There are songs for various ritual occasions. An example of these songs is Qongqothwane by Miriam Makeba. It is a timeless wedding song.
Besides Makeba, several modern groups record and perform in this language. Part of the South Africa National anthem is in Xhosa. Enoch Sontonga wrote it in 1897.
How is a Xhosa traditional marriage?
Xhosa marriage - umtshato, takes place in line with Xhosa traditional practices.
Men kick-start the marriage process by choosing their future brides and making their marriage intentions known. Ukuthwalwa is the name of that process.
The second step is a discussion between a man and his parents or relatives. They will discuss the choice of the man and know the clan name of the woman. This step is important to ensure that a man does not marry from the same clan.
Dowry discussions follow the above step if the family members are satisfied with the woman. The man's family will send dowry (lobola) negotiators to the home of the woman. Upon agreeing, they can pay it either cattle or money depending on the family of the woman.
According to Xhosa tradition, the couple is considered married when the girl's family accepts the dowry.
READ ALSO: Zulu traditional food with pictures
What are Xhosa burial practices?
These people had rituals and practices for their burials. When a family member passes on, the extended family comes together to prepare for the burial of the deceased. One of the elder members of the family must stay with the body for days until the burial date. On the morning of the burial, they slaughter an animal that the mourners will eat.
What are some of Xhosa artwork?
They had beads made from nutshell, wood, glass, and metal. Initially, they used natural materials to make beads. In the past, the Xhosa beadwork had cultural significance, but now they use them as fashion pieces. This shift means that anyone can wear these pieces without having to belong to that cultural group.
What is Xhosa traditional wear?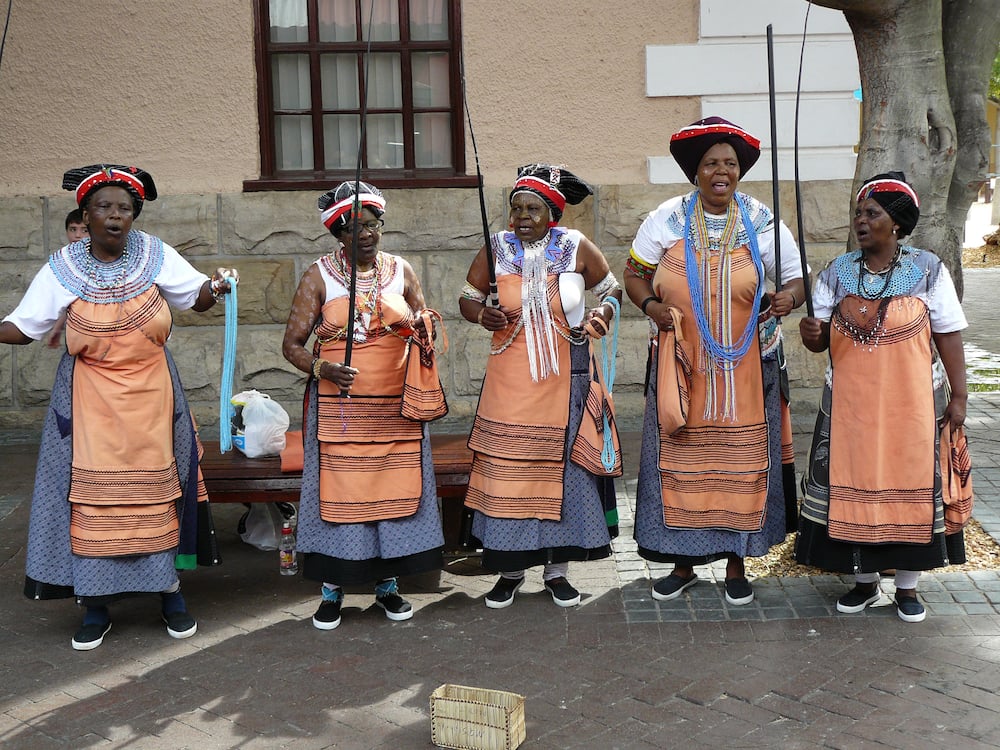 The Xhosa traditional dress wear informed was a way of showing the status of a person in society. Xhosa traditional attire involved wearing red blankets. The red colour was from a dye of red ochre on the Xhosa dresses. Women in age groups dress differently, and it is easy to identify them. Generally, Xhosa culture clothing was decorated with beads a lot, showing their love for art. Xhosa traditional dresses are still worn in the modern world but not always.
What are Xhosa's rituals and traditions?
The Supreme Being goes by the name uThixo or uQamata. One of the roles of ancestral intermediaries is to approach gods through rituals and sacrifices. After giving birth, a new mother remains secluded in her house for ten days or more. This is the first rite in their traditions. During that time, they used to protect the baby from sorcery by burning or burying the umbilical cord. At the end of the period of seclusion, they sacrifice a goat.
The isiXhosa culture also involved male and female initiation practices. The males (abakweta) lived away from the village in huts for weeks. During that seclusion period, they shave their heads. To keep warm, these boys use a blanket. On top of that, they also put a smear of white clay from head to toe. One of the taboos they had to observe and learn is respecting their elders. This initiation process also involves the sacrifice of a goat.
The ritual of female circumcision takes a shorter time than that of males. The girl (intonjane) had to stay away for a week. People dance and sacrifice animals during this period.
You can now see that the Xhosa are interesting people and among the few cultures that have managed to thrive despite westernization. Famous personalities like Nelson Mandela was from the Xhosa people and was often spotted adorning Xhosa traditional clothing, showing pride in his culture.
READ ALSO: Swazi culture, food, people, beliefs, traditional attire, wedding ceremony and facts
Source: Briefly News