20 Xhosa traditional attire for men
Xhosa traditional attire is unique and different from what we are ordinarily used to. These outfits stand out whether they are worn for an occasion or a special event, just as they do when worn as a casual outfit. Xhosa men revere these attires as they are a mark of their cultural identity and belonging. Read down below to discover some of the latest Xhosa traditional attire.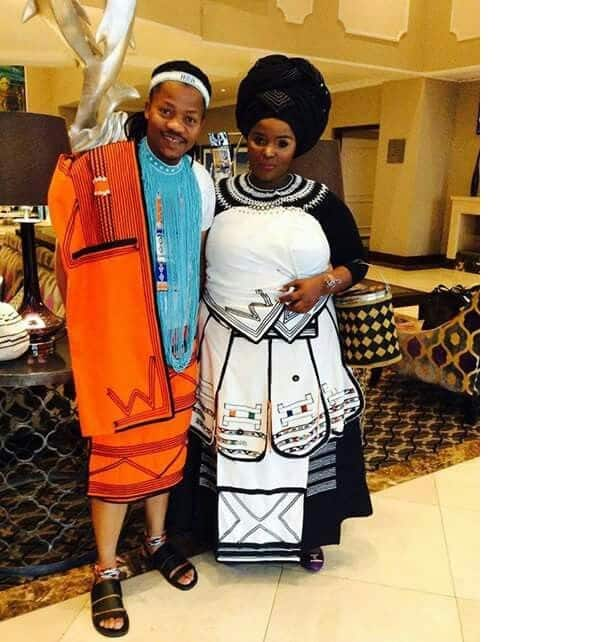 So, what do Xhosa men wear? This is an interesting question especially if you are looking to check out the latest fashion trends. With modernity, a lot of variation of trends came out, and to some extent, the washing down of African culture started including clothing. Even so, there are those that have been able to sustain the old traditions, and for that reason, the Xhosa attire has survived.
What traditional clothes do Xhosa men wear?
Taking a look at Xhosa traditional attire images, one would appreciate the authenticity of the culture. The aim here is to capture as many of the styles worn by men without losing the cultural sense.
Umbhaco Xhosa traditional wear
Even as you look at the different Xhosa attire catalogues available, some things stand out distinctly. You will notice that men have special attires that are used for traditionally related functions. The following are examples that men can opt for regardless of their age.
1. White and black
This is a perfect choice for a young man that wants to stay stylish and chic.
2. Skirt and scarf
Middle-aged men can wear this attire for a cultural function. How you accessorise it matters a lot. Choose a coloured beaded neckpiece and a specially decorated rod to make the attire pop.
3. Magnificent orange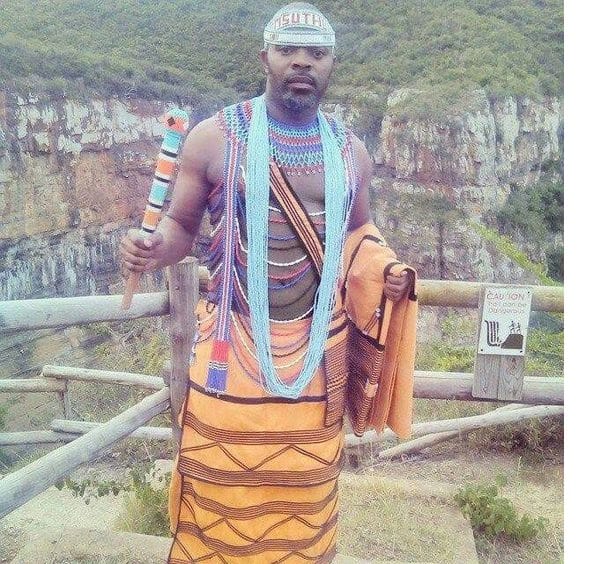 Although white and black are the most commonly opted for choices, this excellent attire stands out because it comes in orange. Men that are bold enough to wear a bit of colour will find it perfect.
4. Simple and chic
This is a great style for men that want to be unique. If you are not planning to wear a three-piece suit, then consider doing something like this. You can be sure that the heads will turn.
5. Smart casual
This is a look that all young men would feel comfortable in. While it is not entirely traditional, the shirt and accessories tend towards the cultural meaning, which is ideal.
6. Proudly traditional
You do not have to get rid of any modern elements in your look. You can still embrace your tradition and look great. This outfit is a combination of style and tradition blended into a perfect attire for a man that cares about his look.
7. Appear in style
This is a sure way of standing out. Sometimes keeping it minimum is the secret to looking sophisticated.
8. White and blue mix
You will definitely smile when you step out in an outfit that stunning. It brings out the great traditional feel that comes with all the Xhosa outfits.
9. Xhosa culture cuts through
This is a great outfit for a man that cannot go all out and adopt the cultural attire in totality. In case you want to wear a casual modern outfit, the best option would be to accessorise it correctly to attain this look. This blue mix brings out the possibility quite perfectly.
10. Fully traditional
Do you have a function that you must attend in full cultural regalia? If so, check out the above pic for inspiration. You can still look sophisticated in the cultural wrapper and beaded accessories over the shirt that you wear.
READ ALSO: Amazing photos from the traditional wedding of billionaire son Christopher Ibru and his gorgeous wife
Stylish Xhosa traditional wear
Some people believe that staying in tune with traditions is about what you wear. It is possible that this is just a part of the process. There are concerns on beliefs which bring the question, what are the Xhosa beliefs? Even as you answer this, the following images will inspire you on the best attires to get for your traditional wedding or any other function that you must attend. With time, these types of wears have undergone a couple of modifications and adjustments.
1. Your men squad
Are you and your boys getting together or attending a function together? You can do this in style by going for modern Xhosa styles.
2. Xhosa shorts
If you are looking for an easy evening or weekend wear with your woman, then this will make an excellent variation. You can have it match the colours of your wife's dress. It is without doubt that you will be an enviable couple as you walk the streets.
3. Traditional wedding outfit
Do you intend to do an all-traditional wedding? If so, then the above example gives you all the inspiration you need. You will be love birds with a difference.
4. Simple and traditional
This is a great look for a young boy that wants to add a touch of the Xhosa culture in his outfit. There is something about South African beads that transform how someone's attire looks.
5. White with a touch of black
This is an outfit that comes in handy when dealing with a man that is used to wearing sleek suits and official wear. Though not purely a formal look, this is something that such a man would be comfortable in.
6. Stylish wedding outfit
Sometimes it is all about standing out. This traditional outfit allows you to wear sneakers. It would be a perfect choice for an outdoor loving guy.
7. A touch of colour
Are you an exciting couple that is not afraid to experiment with colours? Choose this green outfit to feel more in touch with nature.
8. Dull and bright colour blends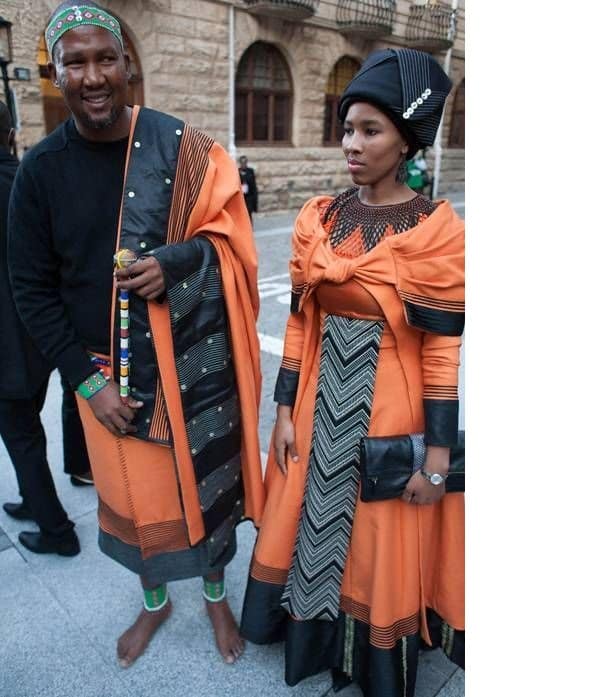 Mixing colours may not be something that most men feel comfortable with probably because they always get it wrong. This is an example of how well you can do it to maintain a stunning appearance.
9. Office shirt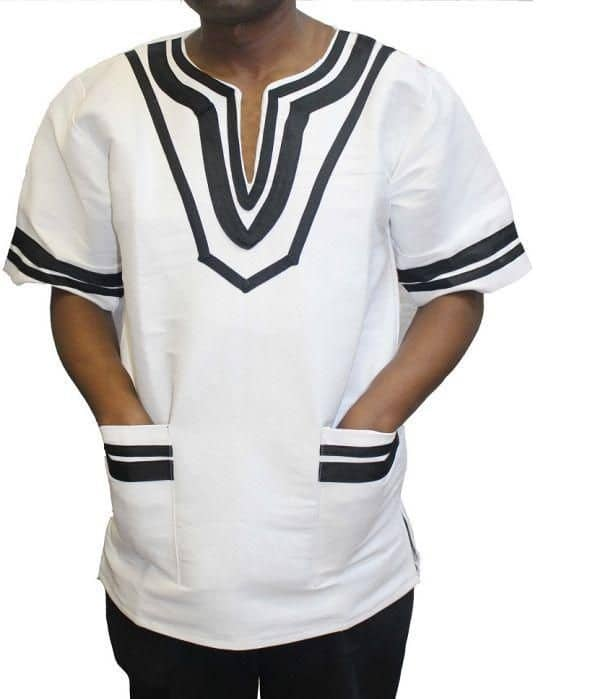 With a good shirt that represents your African heritage, you can always find something to wear to the office.
10. African wear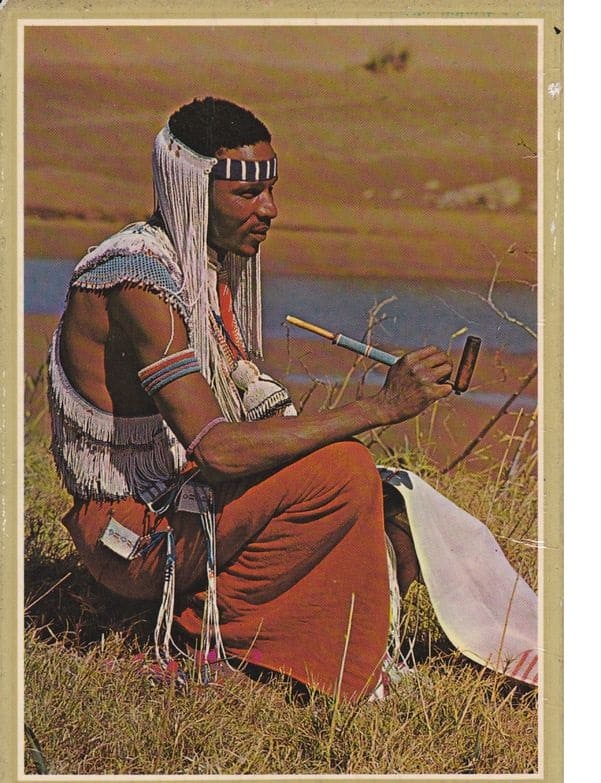 This is a pure African outfit that works for any man that wants to connect with his African roots. Wearing this will give you the feel of being one with your true heritage.
While it is a lot easier to find Xhosa traditional attire for women, probably because of how they are fond of keeping up with style, the above examples of men's wear will inspire you. Choose the right outfit depending on your taste and preferences.
READ ALSO:
Tweeps share stunning heritage photos in #MyHeritagevsYours challenge
Beautiful pics of traditional wedding warm hearts of SA tweeps
20 Xhosa traditional attire for women
Source: Briefly News