Top 20 matric dance dresses 2021: Matric celebration ideas
In South Africa, the final year of high school is known as matric, and it marks a significant event in any student's life. Matric dance is a special occasion that students celebrate to make the year. Therefore, showing up in your best matric dance dress is key in creating memories.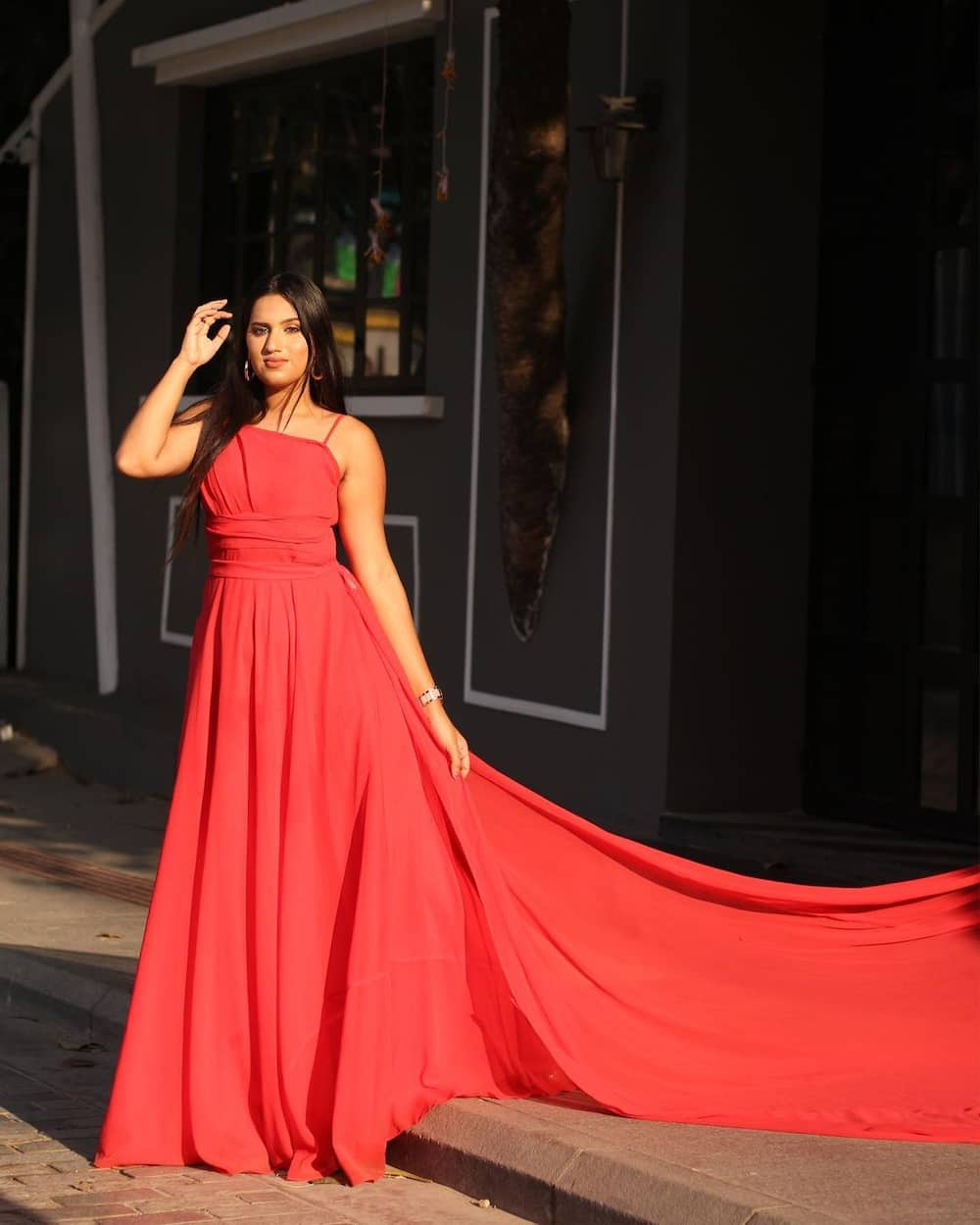 Every year, students spend money meticulously planning for the matric dance. In most cases, the money goes in to ensure they have the best quality pictures, accessories, and matric dance dresses. Some prefer to go for readymade outfits, while others choose to custom make theirs. This list provides endless styles and options for different body types.
What is a matric dance?
In South Africa, the matric dance is the equivalent of the American prom, and it takes place during the final year of high school. The event is a classy dinner and dance, and it is a defining moment for many young people, so it is important to show up in your most comfortable self.
How do I find the right prom dress for my body?
The pressure to look outstanding on a special day might be insurmountable; however, the need to ensure you are comfortable enough to enjoy the events of the day is key. Therefore, you should ensure your pick is comfortable and brings out your personality. If you are unsure about your style, these options will go a long way in helping you pick what to wear.
Matric dance dresses 2021
As it has been the norm, matric dance is an important occasion in any student's life, and making it memorable is paramount. It trickles down from choosing the right date to ensuring you look your best. As a lady, you might have the pressure to ensure your dress brings out the precious moment's excitement.
Matric dance gowns
If you always imagine yourself in a gorgeous gown on your matric dance, it is not an old-school way of doing things. Having the right design is one of the key aspects of settling for one. Nonetheless, there are a variety of styles to choose from.
1. The shimmery thigh-length slit gown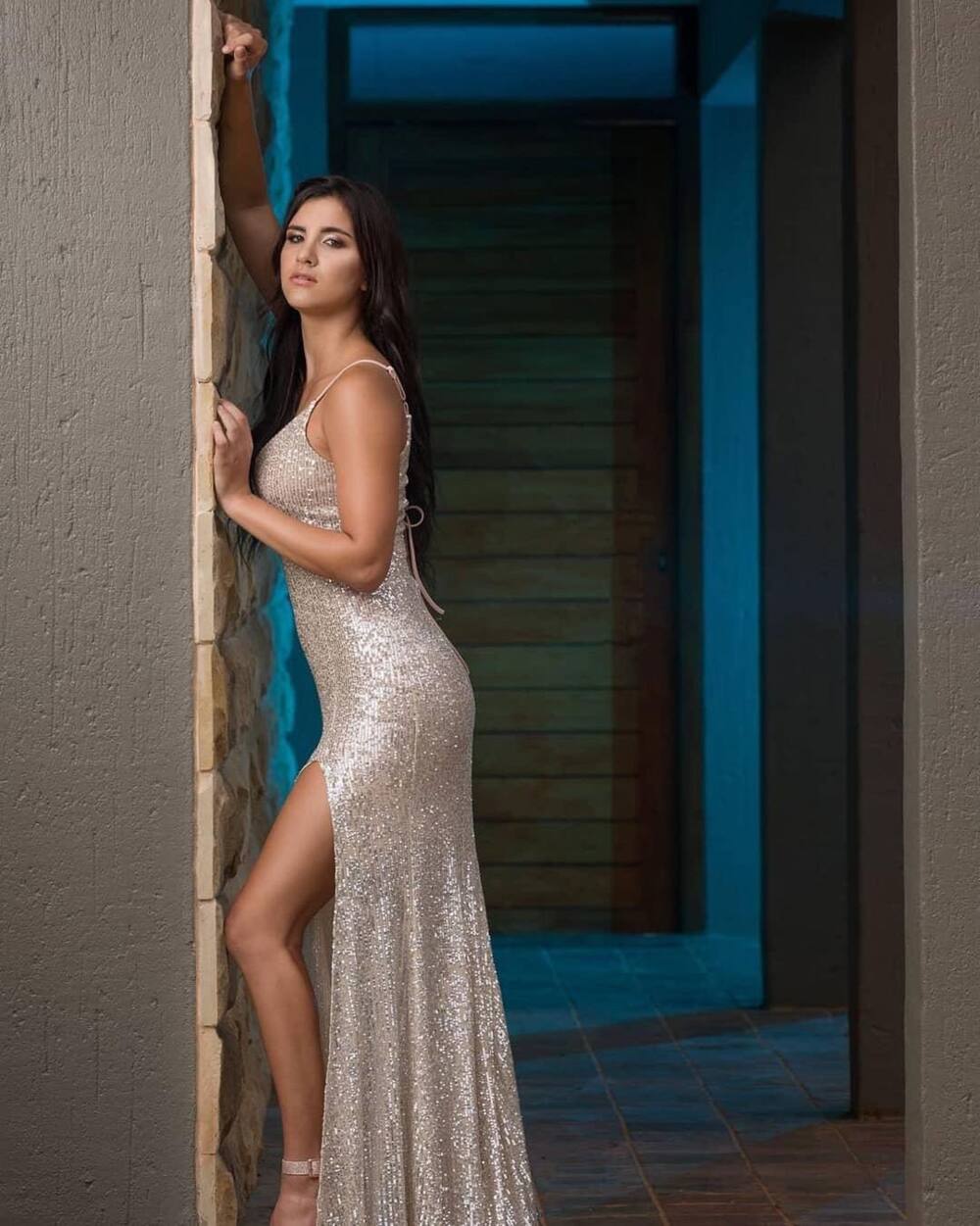 The shimmery fabric has an excellent way of bringing out class and sexiness. It never runs out of style, and its diversity makes it a go-to fabric for special events. The sleeveless detail and the thigh-length slit design bring out the beauty of the outfit.
2. The crisp, modern and bold gown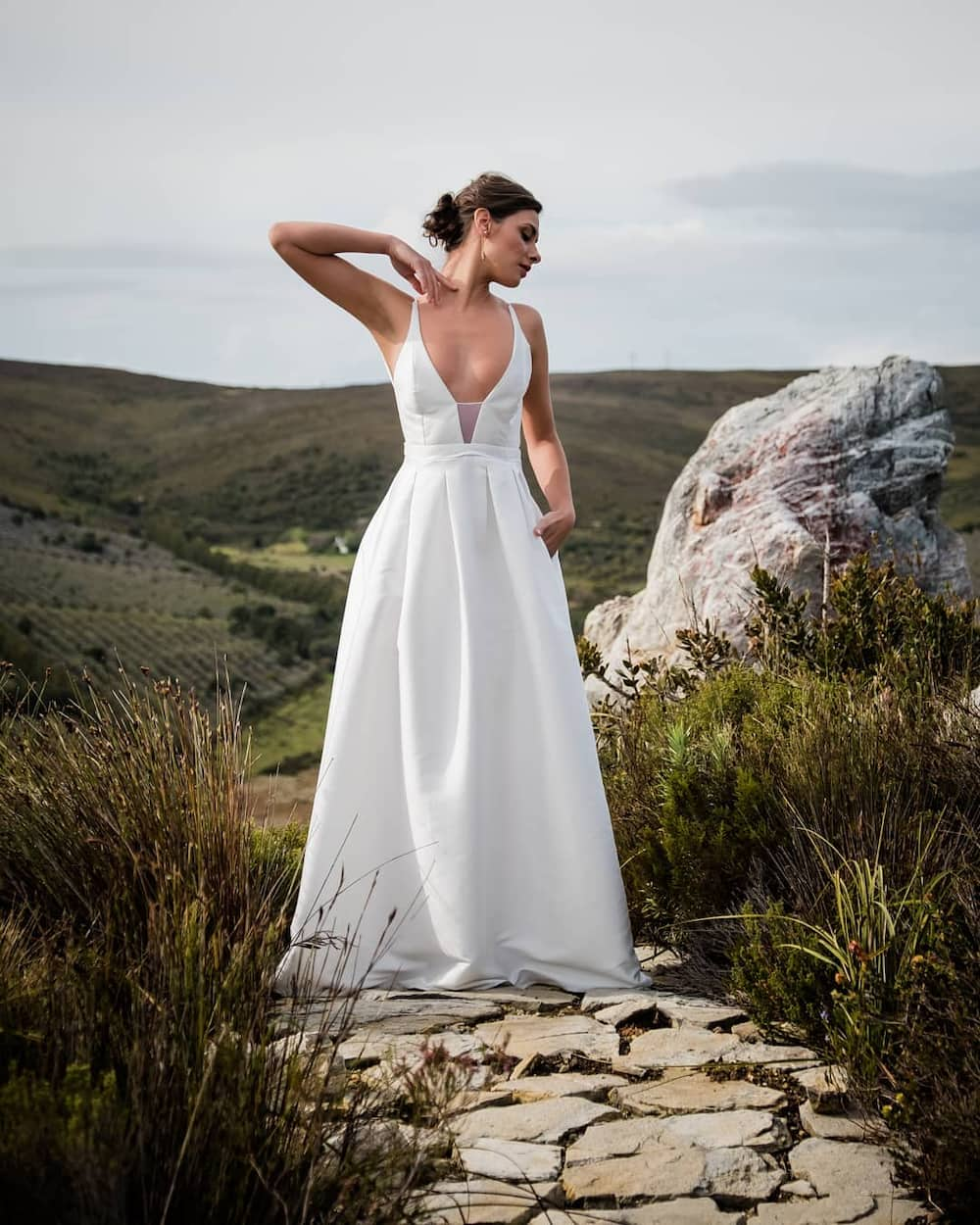 White is not a colour most people would opt for, although it perfectly matches the occasion. The flowy detail at the bottom gives you the feel of a princess, while the deep plunge neckline depicts creativity and boldness. The colour and design combination brings out class and confidence.
3. The burgundy mermaid dress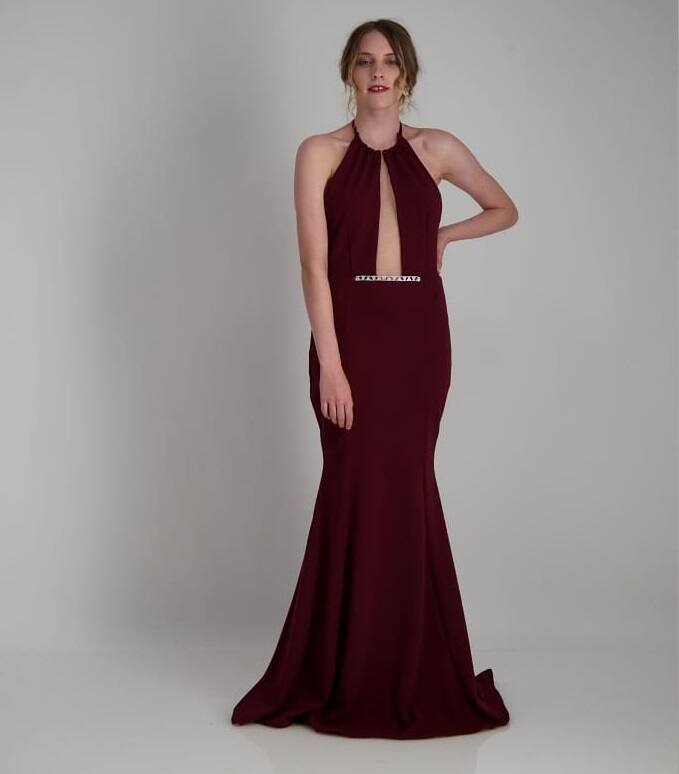 You can never go wrong with the mermaid design, regardless of the colour. Burgundy is such a rich colour, and it matches any skin tone. The diversity of the mermaid design allows you room to be creative with the design of the neckline. Nonetheless, this colour combination and design would pass for one of the best dresses for this occasion.
4. The strapless maroon gown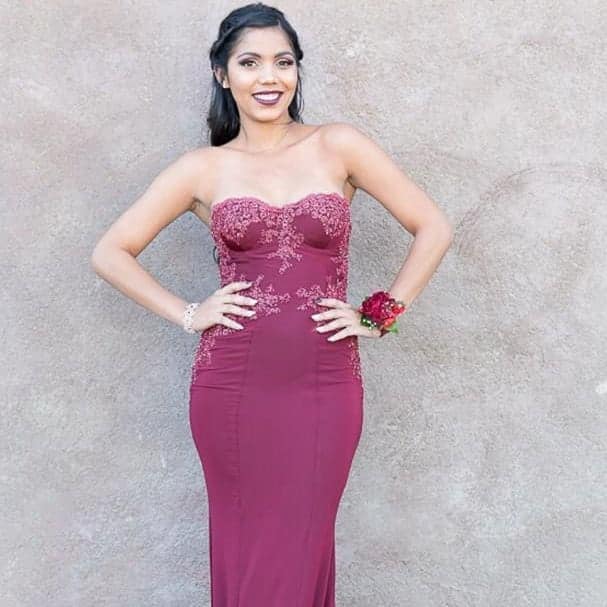 This gown screams class and boldness in all manner of ways. Its stretchy and figure-hugging fabric makes it the perfect masterpiece. It is ideal for someone who is comfortable showing off their clavicle and shoulders and requires minimal accessorising.
5. Deep plunge neckline with cross strap back detail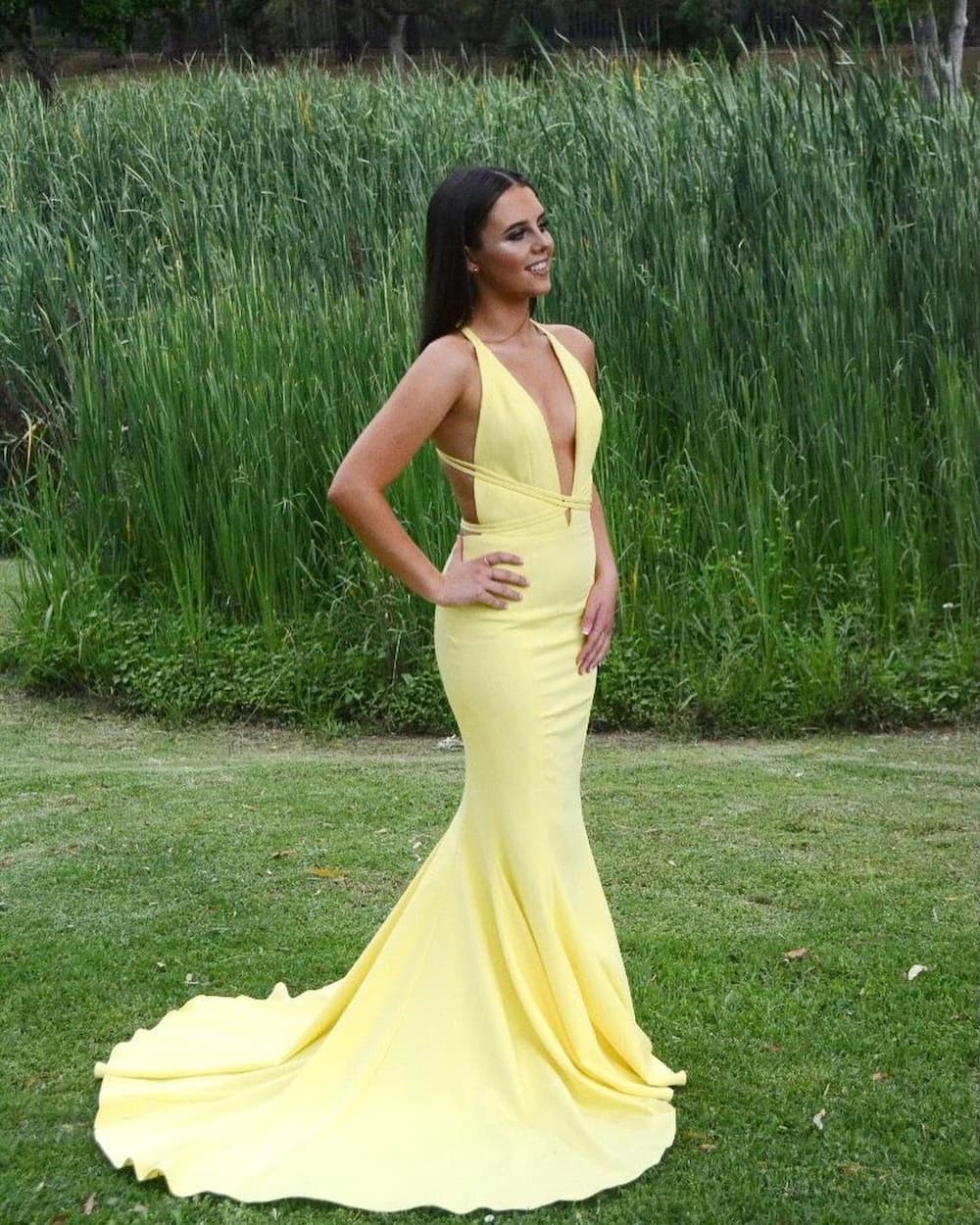 If you are out looking for matric dance dresses for hire, this is a design you ought to consider. The neck design is ideal for someone who will be comfortable showing off their bust area. Its length screams princess vibes in all manner of ways.
Matric dance short dresses
If you feel the most confident in a short dress, you do not need to burden yourself in a gown on a special occasion. The best part about it is that short dresses give you more room to accentuate your look.
6. Blue sequin dress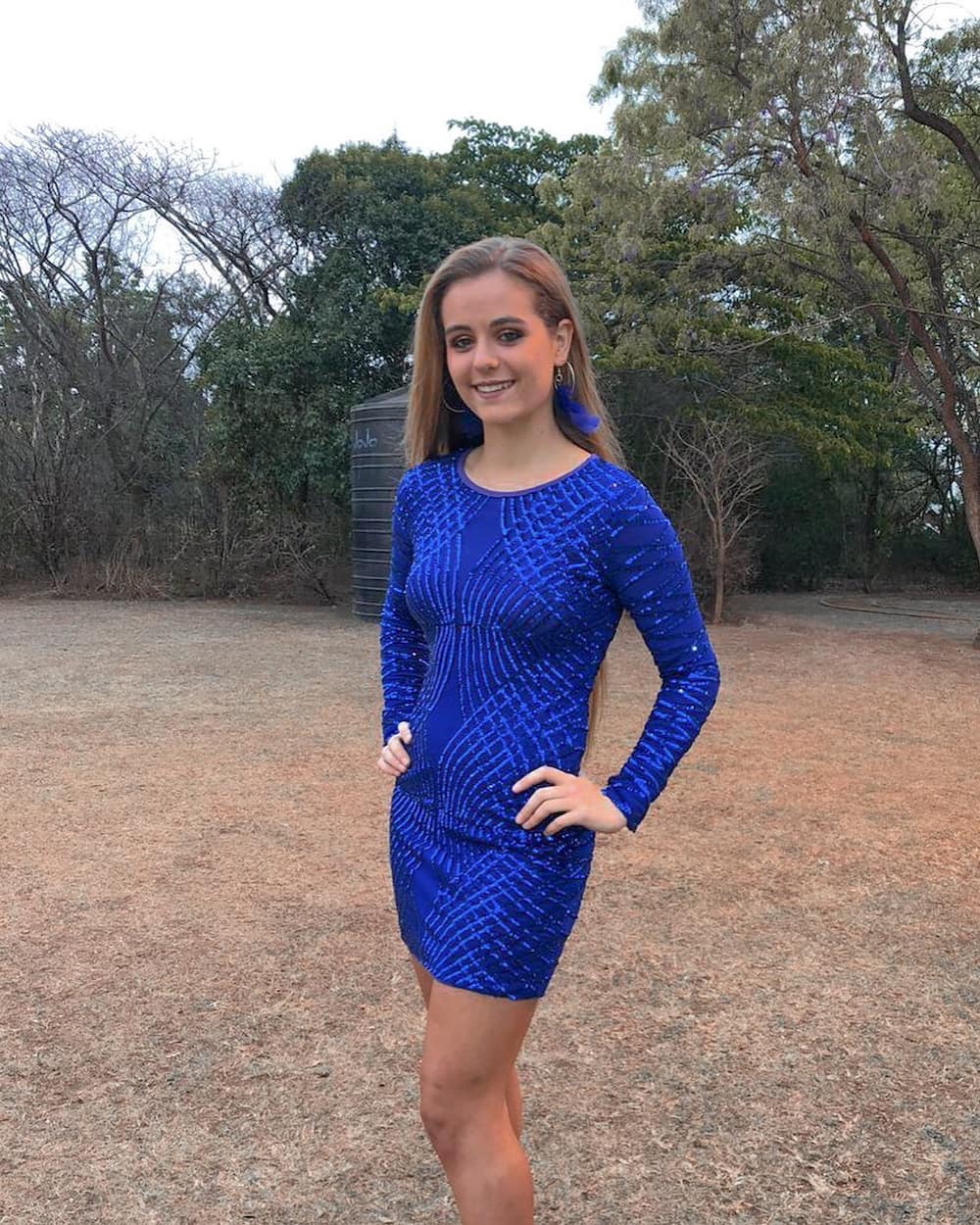 Even though most people prefer to wear gowns for matric dance, the possibility of ever wearing the gown again is minimal. As a result, most people opt for matric dance dresses for hire. However, if you wish to get a piece you would wear over and over again, this long-sleeved blue outfit is the perfect one to invest in.
7. The red cowl neck slip dress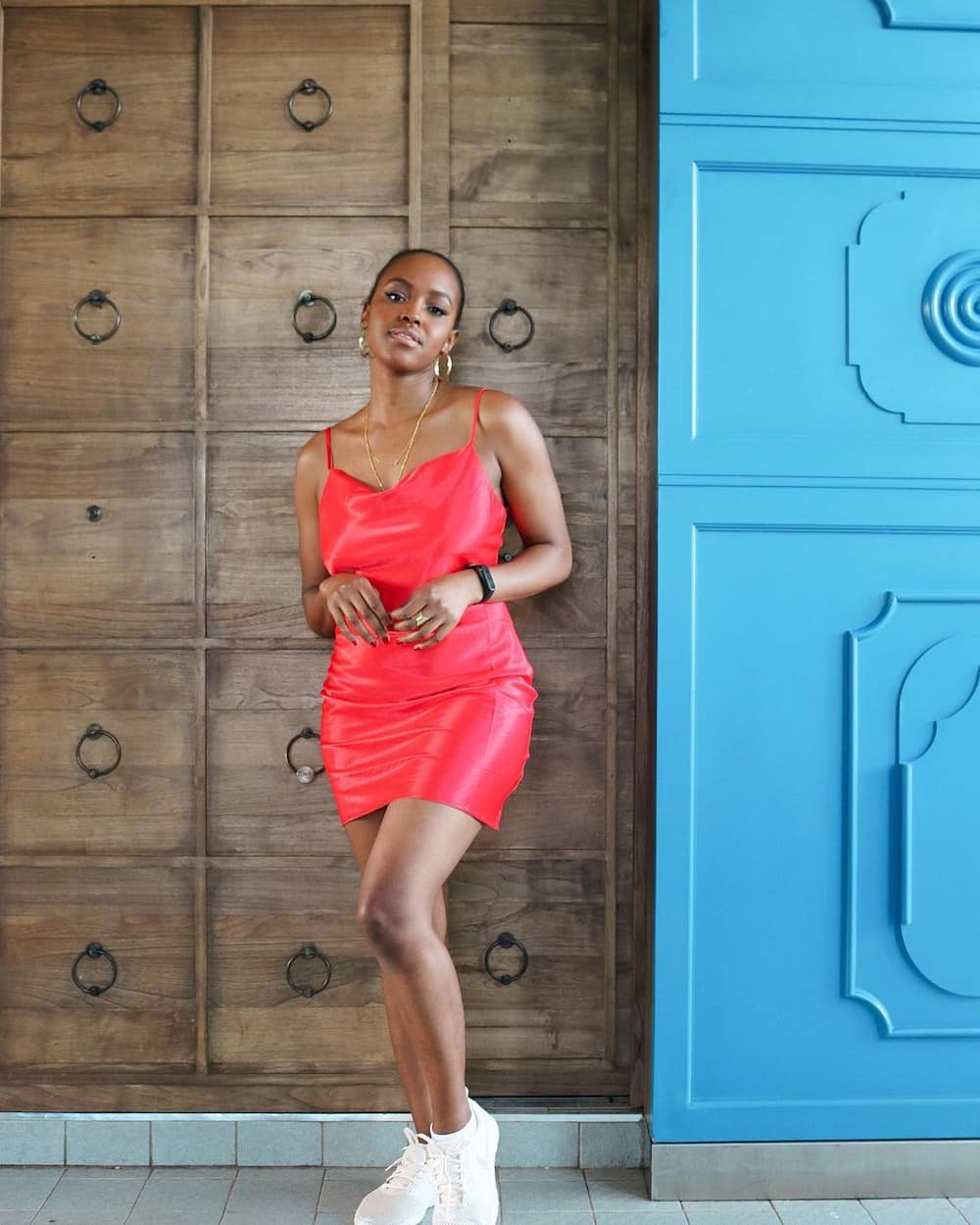 The slip dress trend is slowly coming back, and what colour brings it out best other than red? This piece is easy to dress up, giving a little focus on your legs and classy heels. You could throw over a classy shawl.
8. The classy blazer dress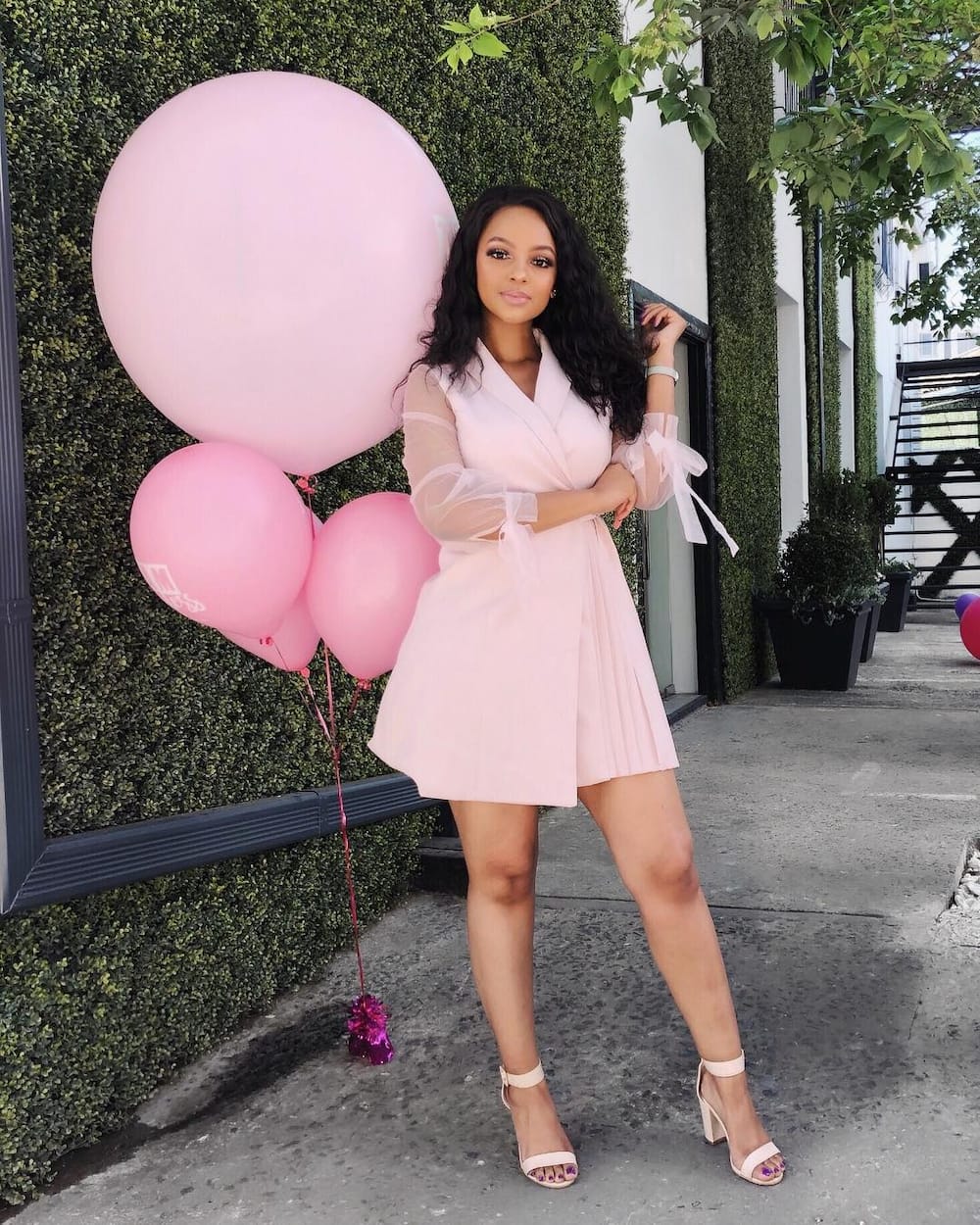 Blazer dresses have been a thing for the past couple of months, and their versatility is what makes them a must-have piece. The sheer sleeves make it classy, and its skater-like shape makes another one of the comfortable short matric dance dresses. To style it up, you would need a nice pair of strappy heels.
9. The playful pink dress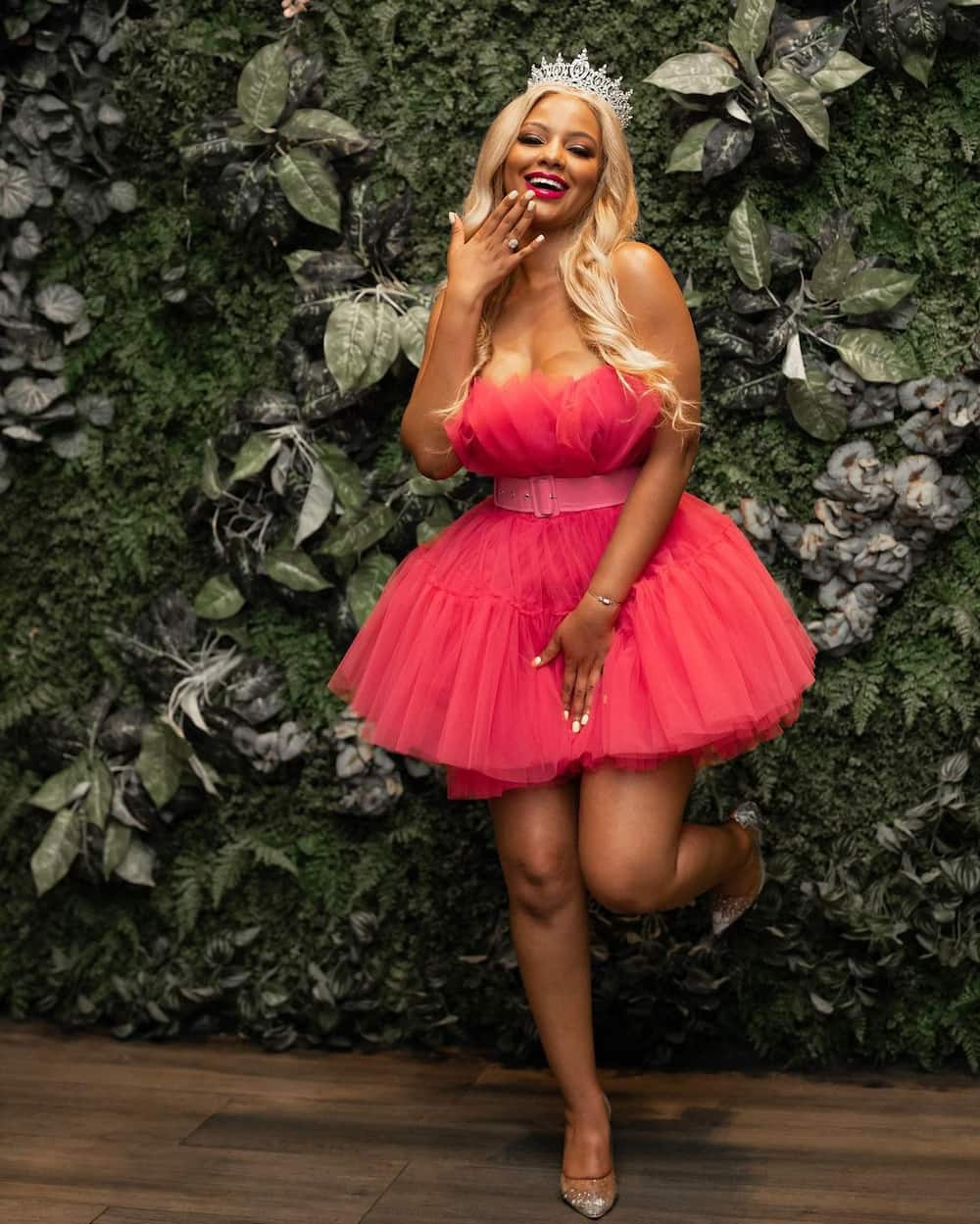 If you wish to bring out the Cinderella vibe without doing too much, this playful piece has a perfect concept. It is one of the ideal and comfortable matric dance dresses for ladies. Styling it is as simple as throwing on your favourite pair of heels.
10. The cowl animal print piece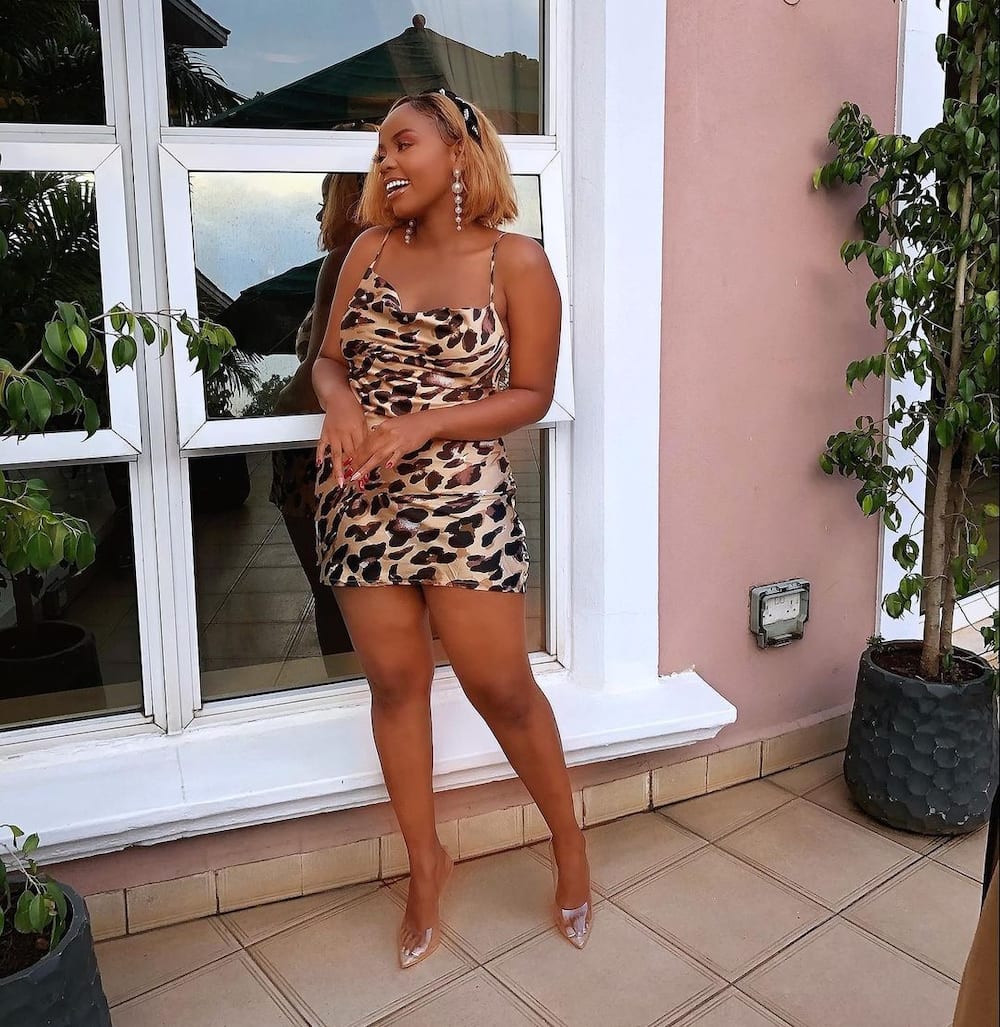 The cowl neck is another trend that is making its comeback, and people cannot have enough of it. If you wish to have it in a fabric that stands out, this concept will go a long way.
Matric dance traditional dresses
If you are attuned to your traditions and would like to stand out, you might want to consider traditional matric dance dresses. The versatility of African culture gives you various prints to choose from. It is also an opportunity for you to express your creativity.
11. The figure-hugging piece with African print patches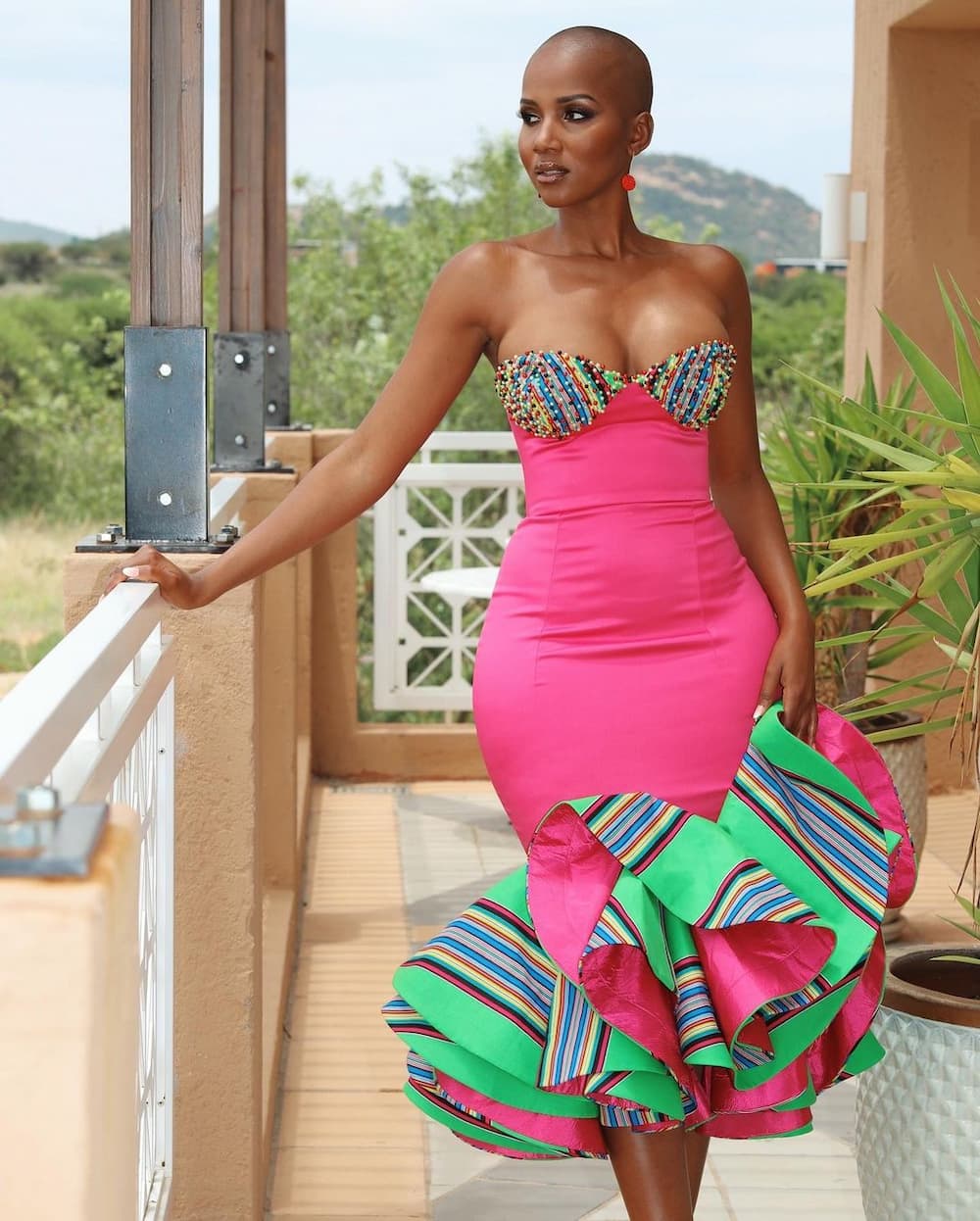 If you wish to show off your curves on matric dance day, what is a better way to do so than wear a figure-hugging outfit? This midi piece brings out the element of confidence and class. The blend between the fabric and the style of the outfit is enough to make you stand out.
12. The off-shoulder figure-hugging mermaid gown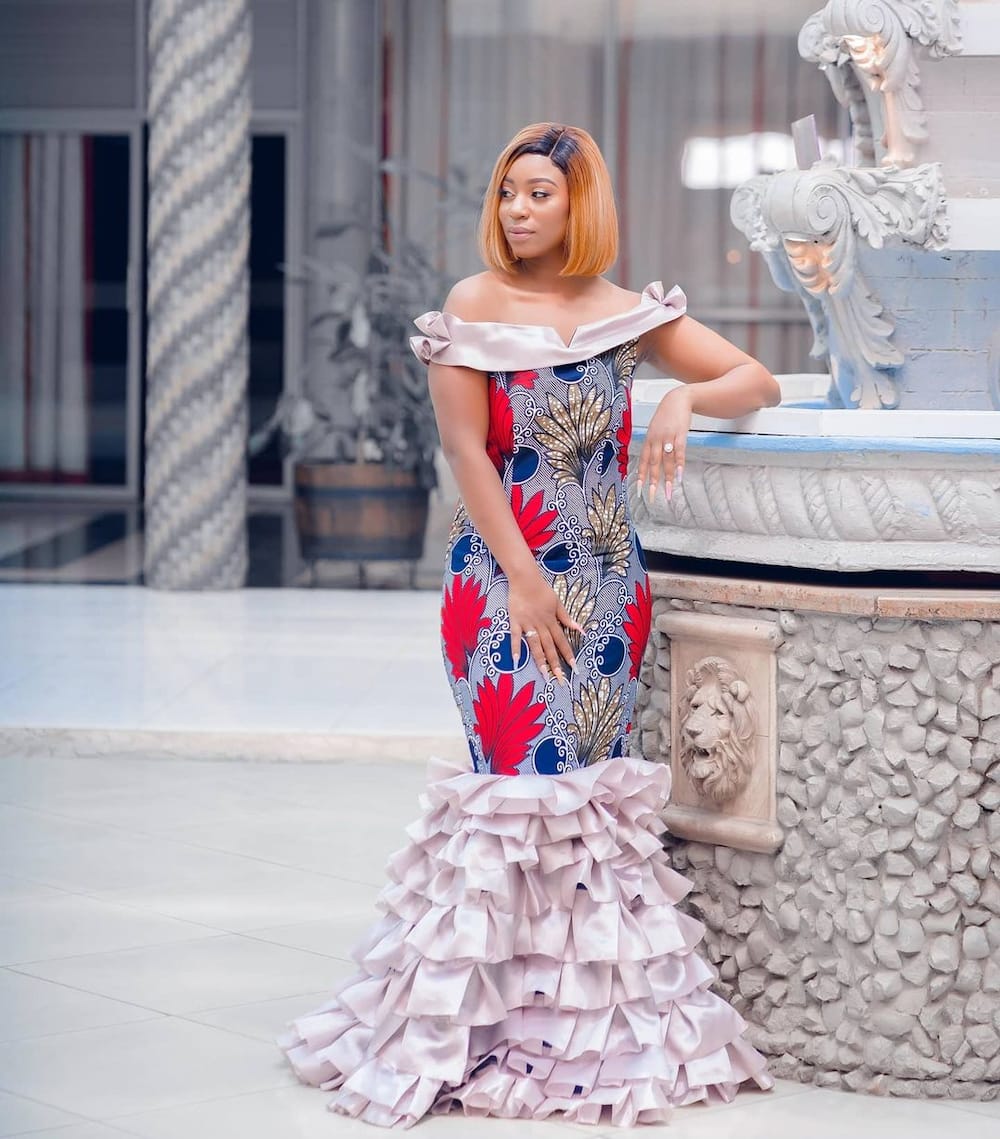 Translating western designs on African fabric has never looked this perfect. The mermaid design has always found a way of making someone look like a princess and could not look any better in this fabric. So does the off-shoulder detail.
13. The extra-detailed mermaid gown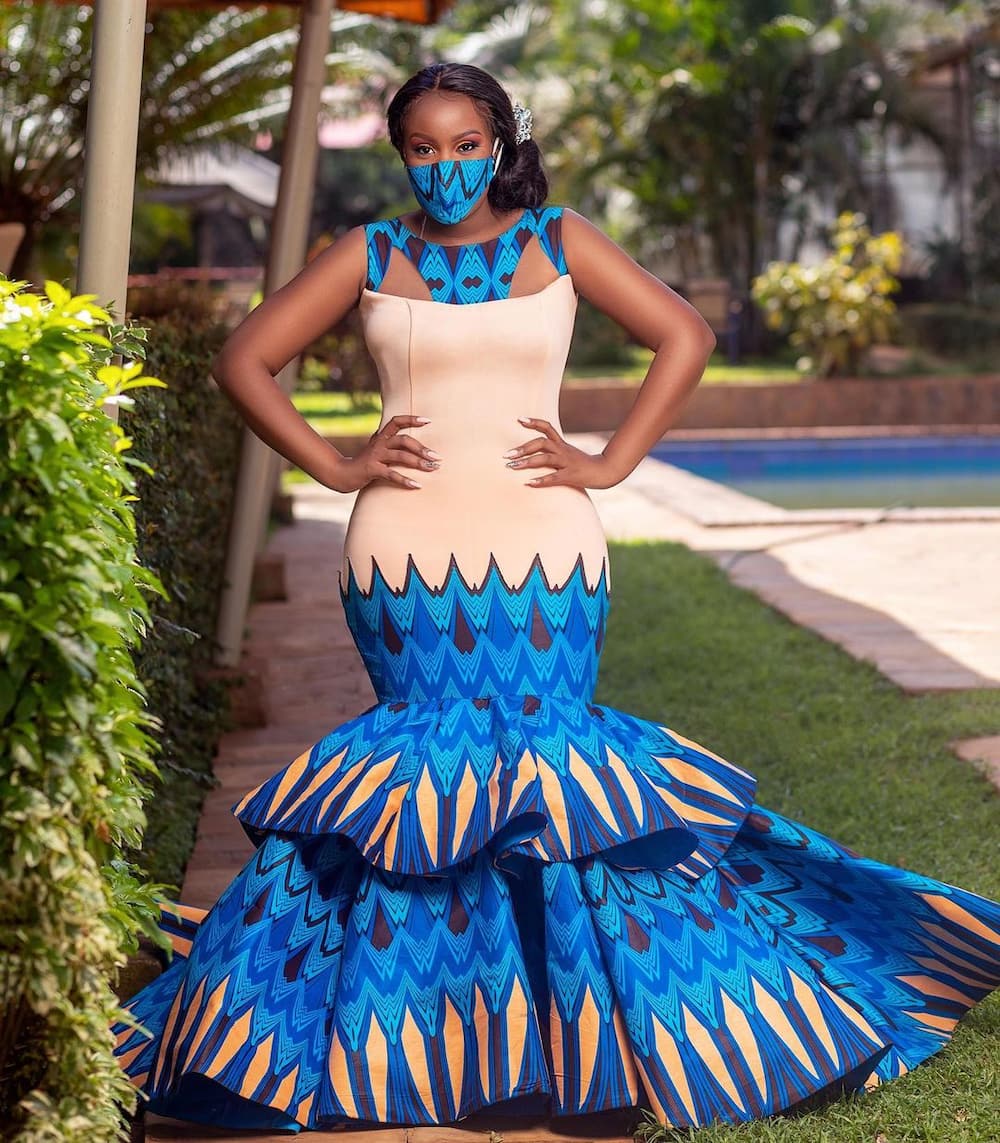 Did you imagine a traditional matric dance dress looking this good? To complete the look, you could put on a matching mask.
14. The ruffled sleeve midi gown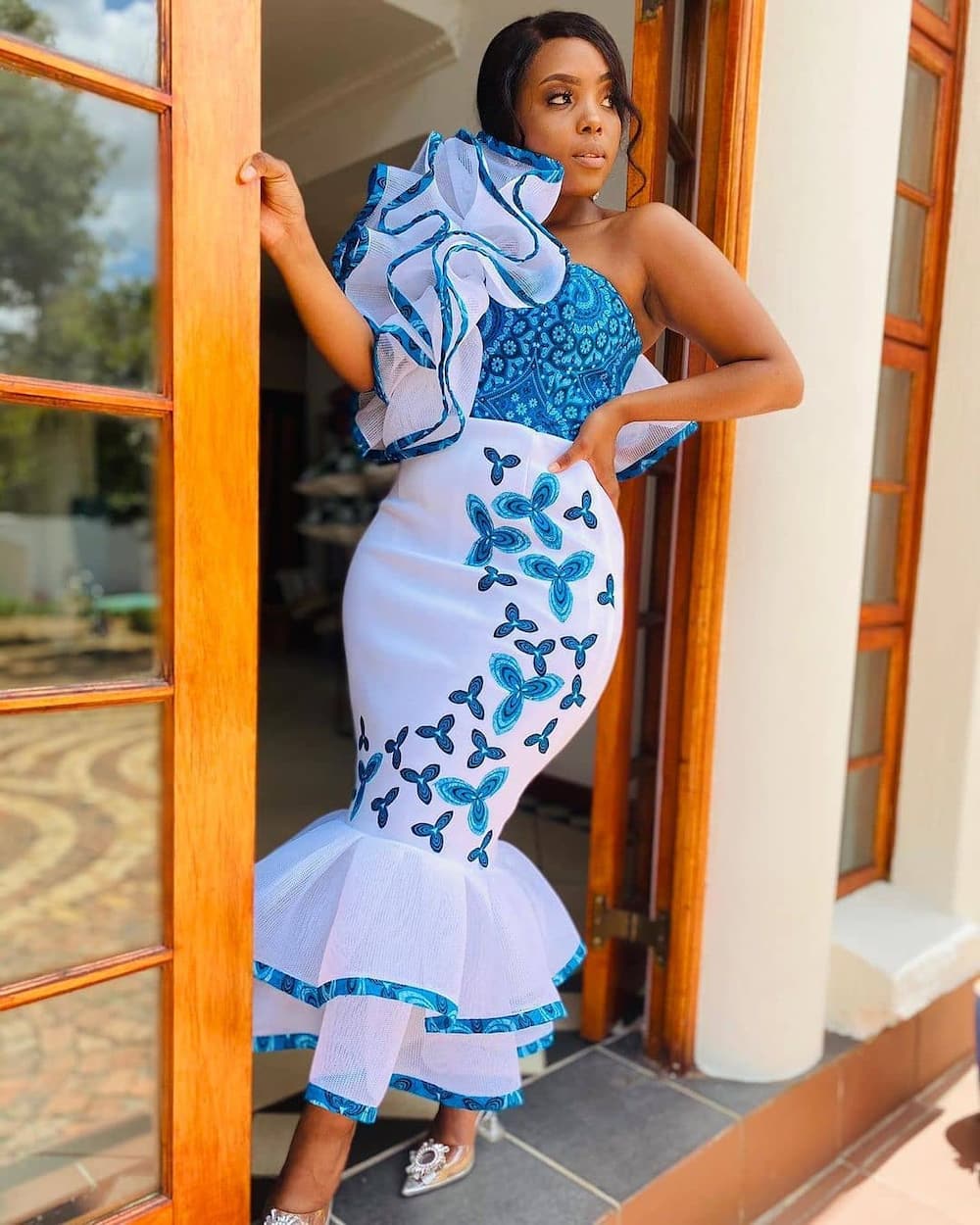 Midi dresses are classy and easy to style. They also allow you to show off your shoes. This piece is not only classy but also gorgeous.
15. The traditional print shirt dress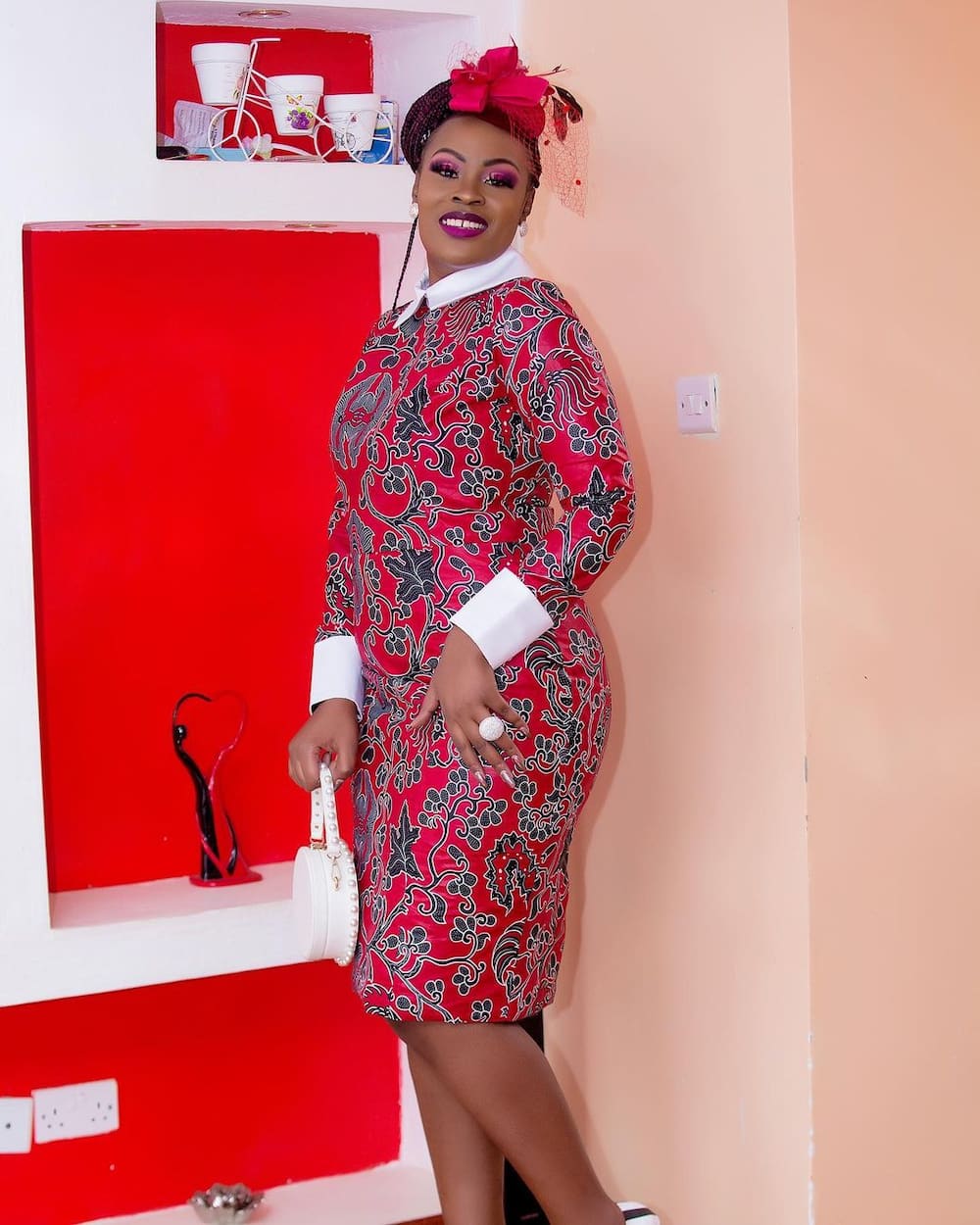 If you are looking for matric dance dresses for chubby ladies, this shirt dress has a perfect design. You could style it with a comfortable pair of heels. To make your style pop, you could go in with a matching fascinator.
Matric dance black dresses
Black is a bold and rich colour that never goes wrong regardless of the occasion. On matric dance, you could show up in a statement piece and be the centre of attention. These styles provide options for different body types and how to style them.
16. The lacy black gown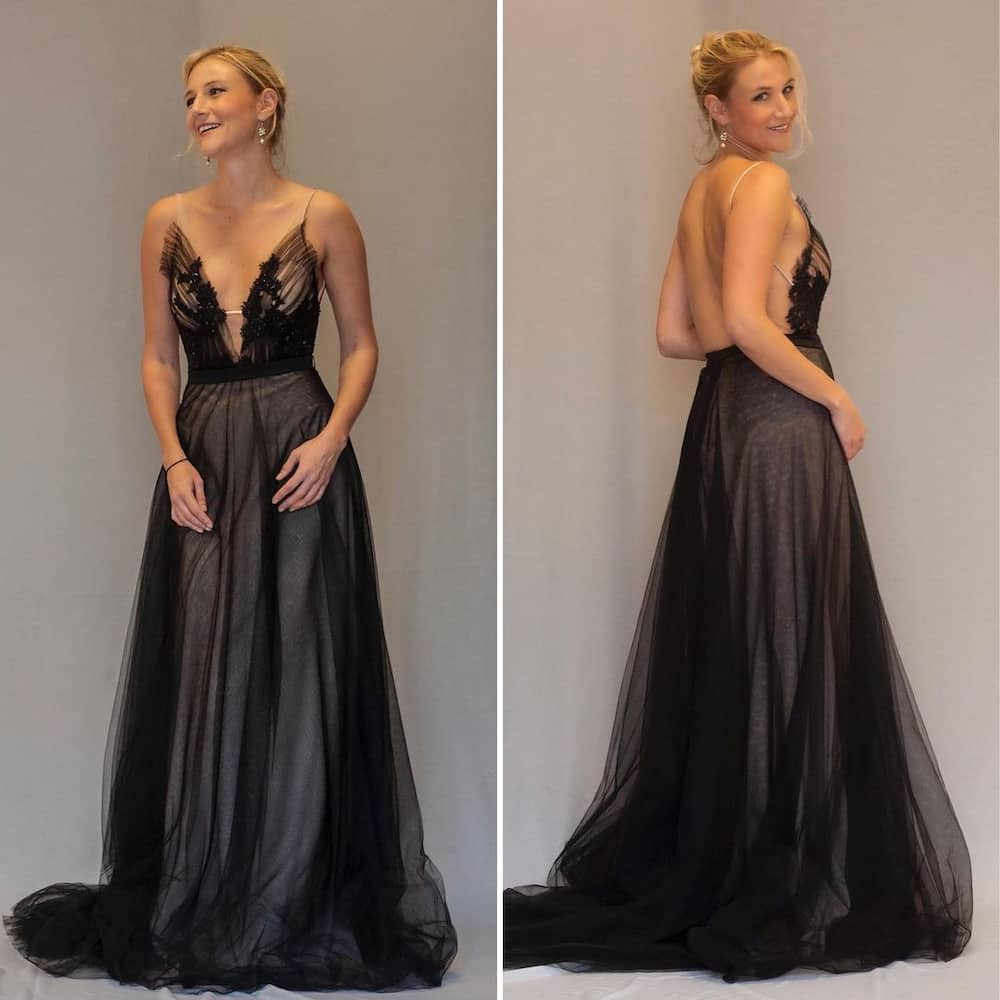 Black gowns are timeless pieces. Therefore, if you were not thinking about matric dance dresses for hire, you could invest in a classy piece like this one. Not only does it require little effort in accessorising, but also leaves you feeling like the princess you are.
17. The simple long-sleeved outfit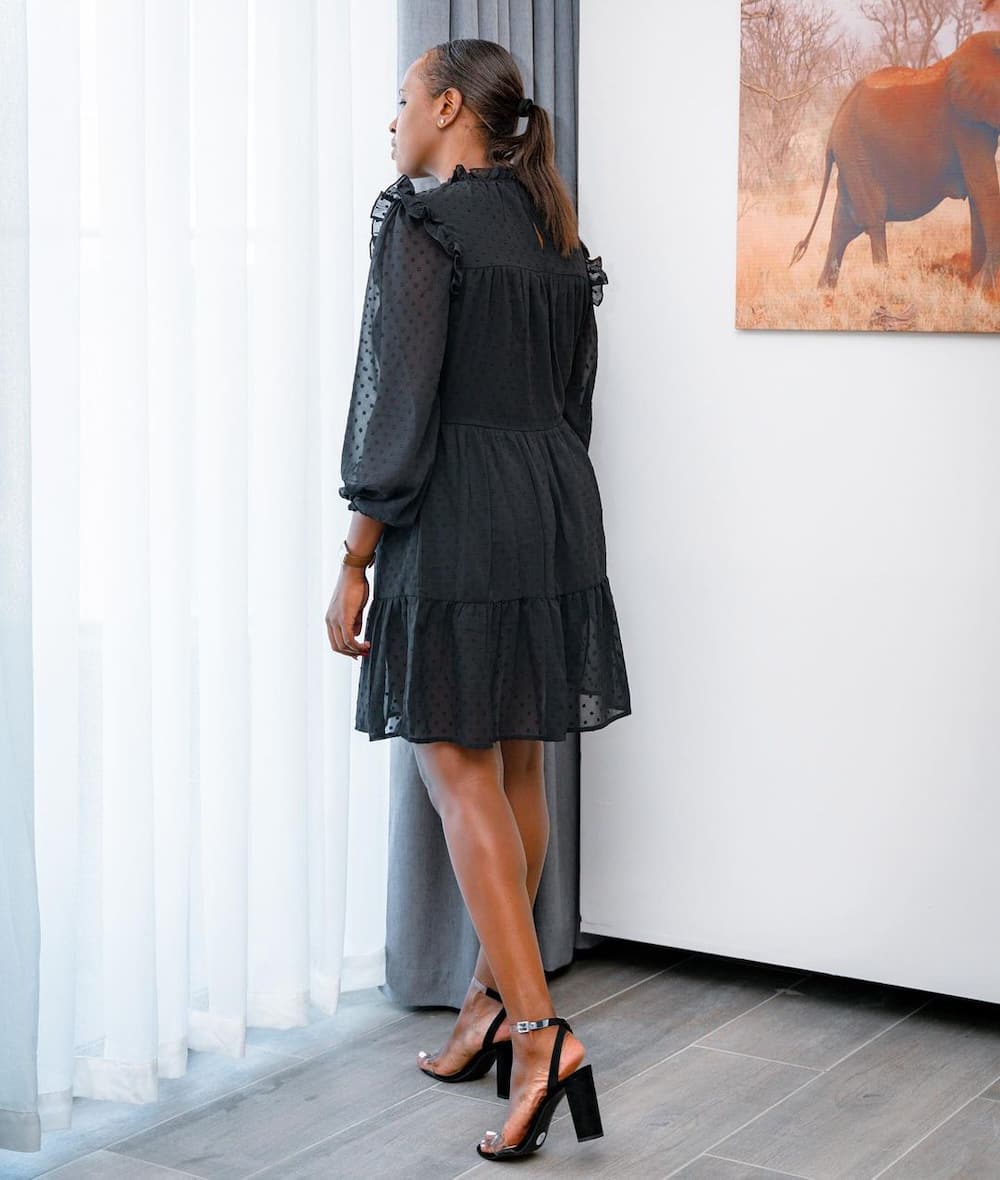 Comfortability is one of the aspects that your outfit should ensure. Therefore, this little black dress gives that and more. The sheer sleeves bring out its element of class.
18. The faux leather long-sleeved baby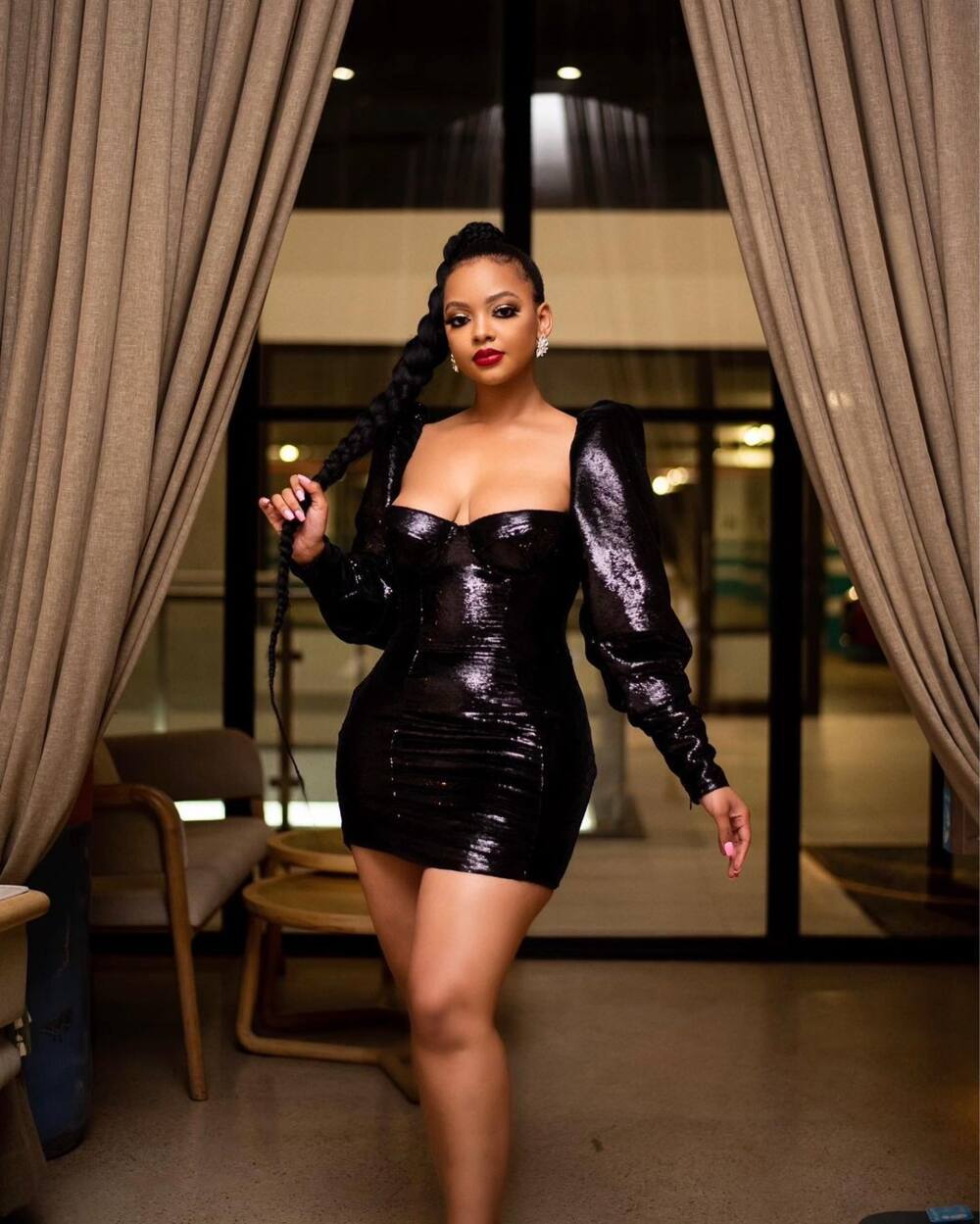 Matric dance is a casual occasion, and if you wish to feel a little extra and sexy, this faux leather piece will do just that. The length is ideal for you to show off your heels, and the long sleeves give the outfit the perfect balance. It is a comfortable piece for any body type.
19. The black button-down blazer dress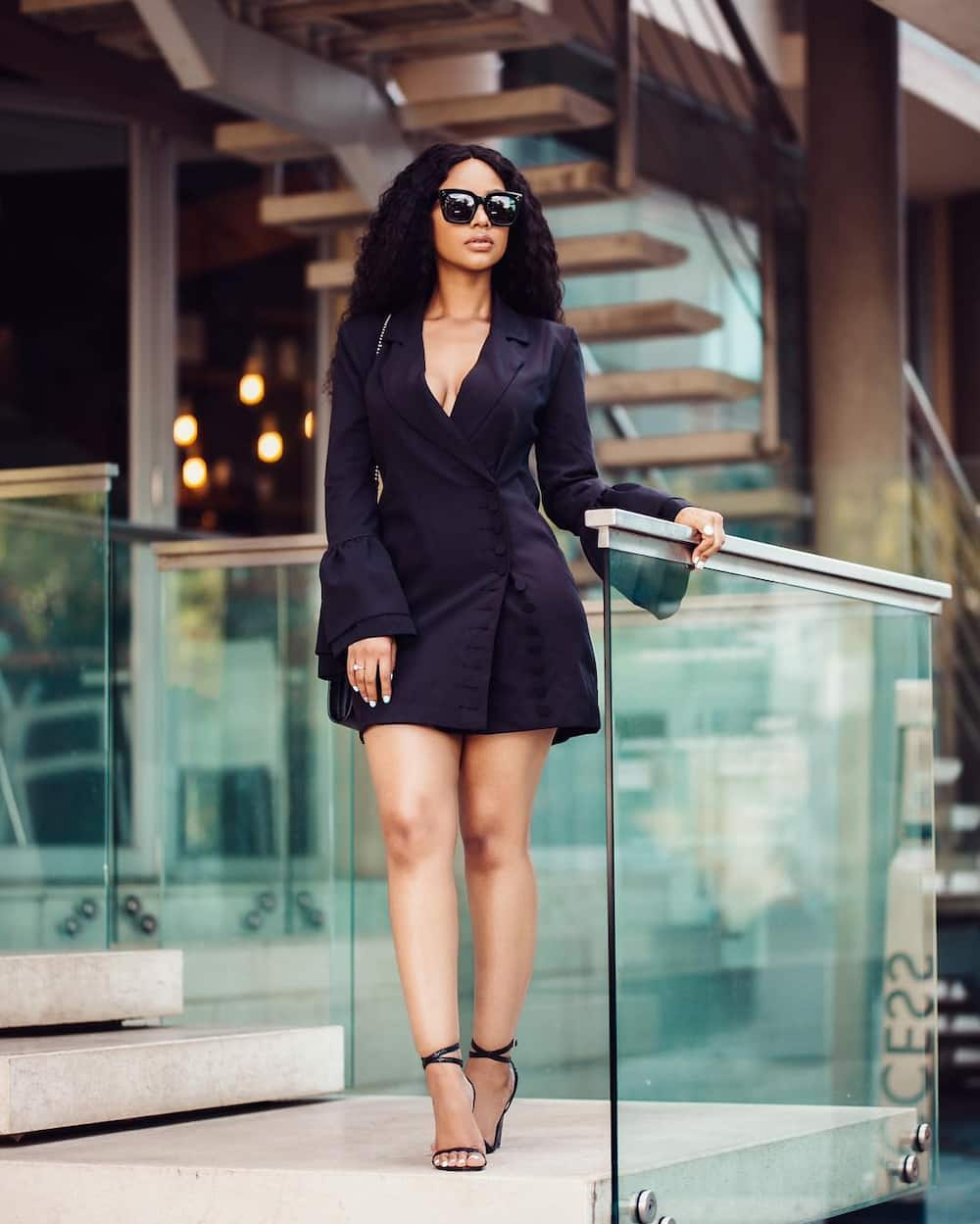 This button-down piece is a classy piece that requires minimum effort to style. The bell sleeves give it the element of style.
20. The ruffled little black dress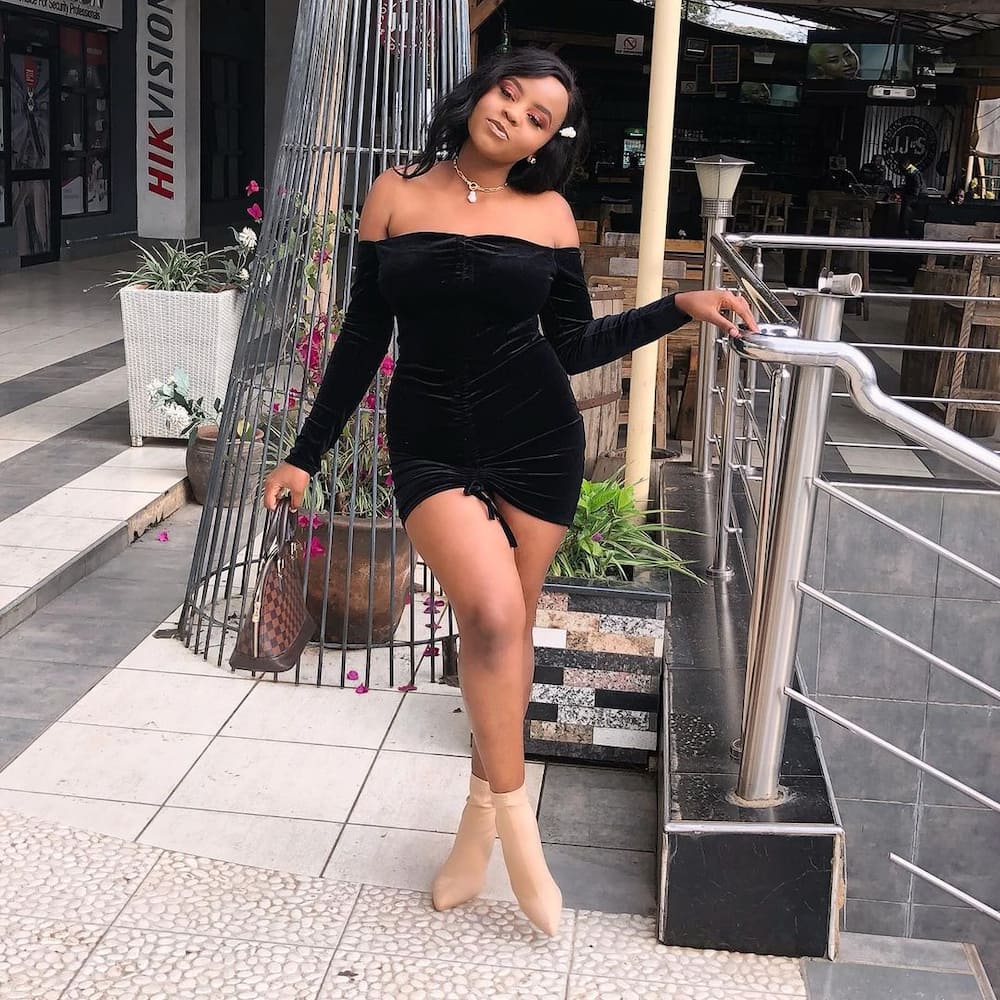 Ruffle details have a unique way of elevating the style of an outfit. This velvet, figure-hugging long-sleeved piece is ideal. If you are uncomfortable wearing strappy heels as it has been the norm, you could wear your favourite pair of boots and still look glam.
As per this list of matric dance dresses, different body types have a wide range of styles to pick from. The best part about it is that you do not need to break the bank to wear your best style. You could hire one for the occasion or buy a piece you would wear more than once.
READ ALSO: Simple steps to get your matric results in 2021: Search results
Briefly.co.za recently published easy steps on how to get your matric results in 2021. The process does not require you to leave the house. The simplest of them is getting them through your phone or news website.
Source: Briefly News