Scandal! Teasers for March 2021: All the latest episodes
Many issues were raised in the Scandal! Teasers, and they kept viewers glued to their television screens with a desire to know what becomes of each character. Considering how the last episode of the previous month's drama series ended, there is no doubt that the entire series reflects the title indeed. As you can predict, there are yet other exciting scenes that you cannot afford to miss, as explained in the Scandal soapie South Africa. Therefore, while you wait for each episode to broadcast daily, why not find out what happens this month in this article?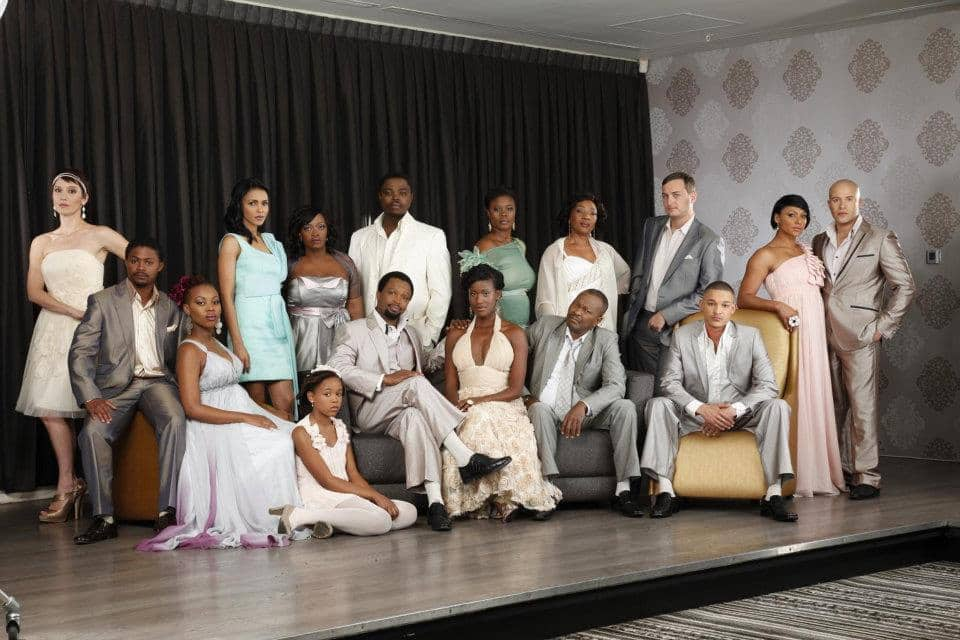 The level of interest when watching this television drama series is fantastic, even if you are not a fan of soap operas. The reason is the originality and unique sense of humour that trail each episode. Despite the long years that the television show has been airing, it has continued to amass many viewers because of the storyline's beauty and the Scandal Etv cast's professionalism.
Scandal! Teasers for March 2021
Those who understand the qualities that characterise international shows can confirm that the Scandal! has all it takes to compete internationally. The settings and careful selection of the cast all blend to validate the central theme. Find out more for yourself as you watch the show this month.
Episode 3769 - Monday, 1st of March, 2021
Lerumo determines the best approach to proceed with the terrible cards he has been dealt with. An unexpected and unorthodox breakfast causes tension amongst the housemates. Dintle faces more terrible situations at work.
Episode 3770 - Tuesday, 2nd of March, 2021
Lerumo's need for justice ends up in passion and turmoil, while a grand gesture takes Lindiwe, which ends up giving her the time she claimed not to have. Stokkies discovers that the answer to his problem has been at home all along.
Episode 3771 - Wednesday, 3rd of March 2021
Lerumo is forced to make his life's biggest decision, and a deaf stranger shows up to dredge up the buried past. Someone is head over heels, which worries everyone around her. Stokkies has an unexpected visitor, and the vibe strains between them.
Episode 3772 - Thursday, 4th of March, 2021
A surprise visitor shows up at the Mamba house with an identity that shocks everyone. Omphile resolves to interrogate Lindiwe's new friend. Chevonne makes enthusiastic arrangements that Stokkies is less keen about.
Episode 3773 - Friday, 5th of March, 2021
Mamba finds out that he is left without any other choice but to entertain an intrusion. The love bug has bitten Lindiwe hard, but not everyone is celebrating. Stokkies looks for an exit route when a dreaded event draws closer.
Episode 3774 - Monday, 8th of March, 2021
The stranger's continued digging prompts Mamba to take action. Omphile and Cee-Jay become disturbed with a hot and heavy new romance. Chevonne and Stokkies host a potentially awkward evening.
Episode 3775 - Tuesday, 9th of March, 2021
Aya is surprised to be faced with an issue she does not know is yet to be resolved. Omphile thinks she possibly has found someone who can unveil the truth. Stokkies entertains a visitor with unpleasant news.
Episode 3776 - Wednesday, 10th of March, 2021
Boniswa is not happy as she is denied again, and Aya's suspicions increase, so she demands answers. Cee-Jay and Omphile are up to something, but someone begins to suspect deception. Joey unveils something that surprises Stokkies and his dad.
Episode 3777 - Thursday, 11th of March, 2021
Simo attempts to handle a potential crisis, but Aya is committed to a cause that can have disastrous consequences for her family. Omphile and Cee-Jay discover something that shocks them concerning a mysterious nemesis. Leonard makes an unfair demand of his son, and Joey surprises Stokkies with a confession in an unpleasant way.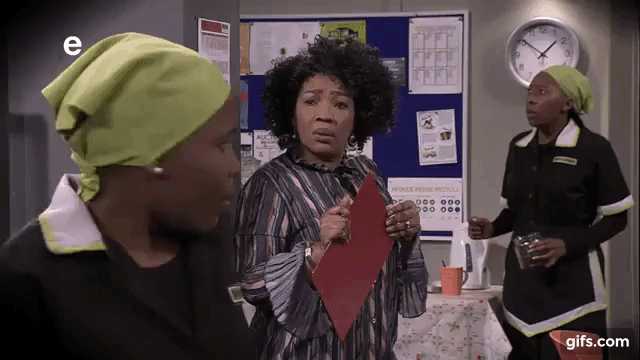 Episode 3778 - Friday, 12th of March, 2021
Aya goes the extra mile to uncover the truth, but surprising results catch her out. Lindiwe discovers that her Mr Right comes with baggage. Chevonne and Stokkies struggle with issues that do not concern them.
Episode 3779 - Monday, 15th of March, 2021
Mamba tries to persuade Aya with her version of the story, but she also needs to influence another person. Nhlamulo confuses Omphile and Cee-Jay with the big 'apology' left for Lindiwe. Chevonne and Stokkies find their pattern becoming increasingly cramped by their new flatmate.
Episode 3780 - Tuesday, 16th of March, 2021
Boniswa does some dodgy research, and Aya believes she can pull the wool over her father's eyes. Cee-Jay unveils a secret that can leave him homeless. All do not welcome Chevonne's friendliness.
Episode 3781 - Wednesday, 17th of March, 2021
Mamba issues a fraudulent new mission, and a visit to a therapist motivates Lerumo to make a vow that cannot be broken. Nhlamulo doubts if the first impression he is making with Lindiwe's family member is the best. Stokkies succumbs to his urges, and Leonard succumbs to his emotions.
Episode 3782 - Thursday, 18th of March, 2021
Aya's act of kindness endangers a life, while an issue confronts Lindiwe, which can deny her happiness. A woman is not pleased by the boss moves her husband makes.
Episode 3783 - Friday, 19th of March, 2021
Mamba resolves to forgo the past but is blissfully unaware that there is a plot on his future. Cee-Jay bad-mouths a friend, triggering a negative change of events. There is trouble in paradise because of the gang up against Stokkies.
Episode 3784 - Monday, 22nd of March, 2021
Mamba is disappointed by the kind of welcome he was given at Chillax. A tough decision Lindiwe needs to make might end a friendship. Stokkies plays agony aunt to his father.
Episode 3785 - Tuesday, 23rd of March, 2021
Mamba makes a significant decision, but some family secrets can derail him. Lindiwe aspires to have Nhlamulo's kind of world, while Chevonne feels terrible as she struggles with her new housemate.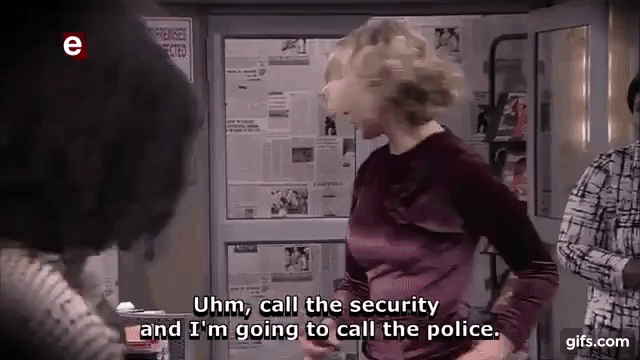 Episode 3786 - Wednesday, 24th of March, 2021
A prominent man who wants to become a politician must ensure he does not have skeletons in his closet. Omphile, Lindiwe, and Cee-Jay accept a networking opportunity, while Stokkies finds himself in a position with his parent that she never wanted.
Episode 3787 - Thursday, 25th of March, 2021
Simo accepts being an ally, and Mamba is determined to go ahead despite the reservations surrounding him. Lindiwe's new life does not include space for an old friend. Chevonne feels like an outsider in her own home.
Episode 3788 - Friday, 26th of March, 2021
A rival shows up and threatens to reveal the skeletons in Mamba's closet. Lindiwe loses it with a friend, and her mother is passionate about having a meeting. Stokkies breaks a parent's heart.
Episode 3789 - Monday, 29th of March, 2021
A father and son's cold war becomes full-blown after Mamba calls in. Although Nhlamulo is street smart, the thought of a particular meeting daunts him. Leonard resolves to prove that old dogs can learn new tricks.
Episode 3790 - Tuesday, 30th of March, 2021
A cleansing disclosure has a severe consequence for Mamba. Zinzile eventually faces off with a new acquaintance, and Lindiwe begins to despair. Leonard goes all out to broker reconciliation but ends up biting more than he can chew.
Episode 3791 - Wednesday, 31st of March, 2021
Mamba's family secret generates havoc with his latest strategies. Kgosi notices someone he remembers but can not quite say where exactly. Stokkies and Chevonne discover that family concerns do not necessarily have to be negative all the time.
Stokkies
Stokkies eventually discovers that the answer to his problem has been at home all along before an unexpected visitor comes around. After discovering the closeness of a dreaded event, he starts to look for the best way out, and after that, he hosts a potentially awkward evening with Chevonne. Now that he has given in to his urges, even though he is in a position he never wanted with his parents, what will happen?
Lindiwe
Lindiwe is bitten hard by a love bug, even though only a few people are celebrating. Unfortunately, she has to face a life situation that can rob her of her happiness, and at the same time, she needs to make a tough decision that can undermine her friendship with someone. What will she do?
The beautiful storyline captured in the Scandal! Teasers have proved that this month's show will be exceptionally entertaining. Therefore, make sure you do not miss any episode as they broadcast from Mondays to Fridays on eTV at 19h30.
READ ALSO: What happened to Andy Bassich of Life Below Zero?
Andy Bassich is one of the major cast members in the famous Life Below Zero documentary television series. He was away for some time, only for him to appear in crutches.
As Briefly.co.za published, fans began to question what happened to him. Unfortunately, he sustained an injury when he was moving a snow machine that was stuck in the snow.
Source: Briefly News