What is on The River 4 on 1Magic teasers for March 2021?
In The River 4 on 1Magic teasers for March 2021, the Dikanas are enjoying the peace they never had for a long time, thanks to Lindiwe's efforts to restore normalcy in the family. Meanwhile, Zweli continues to work hard on investigating the murder case. Will he send his wife to jail if he discovers she had a hand in the murder?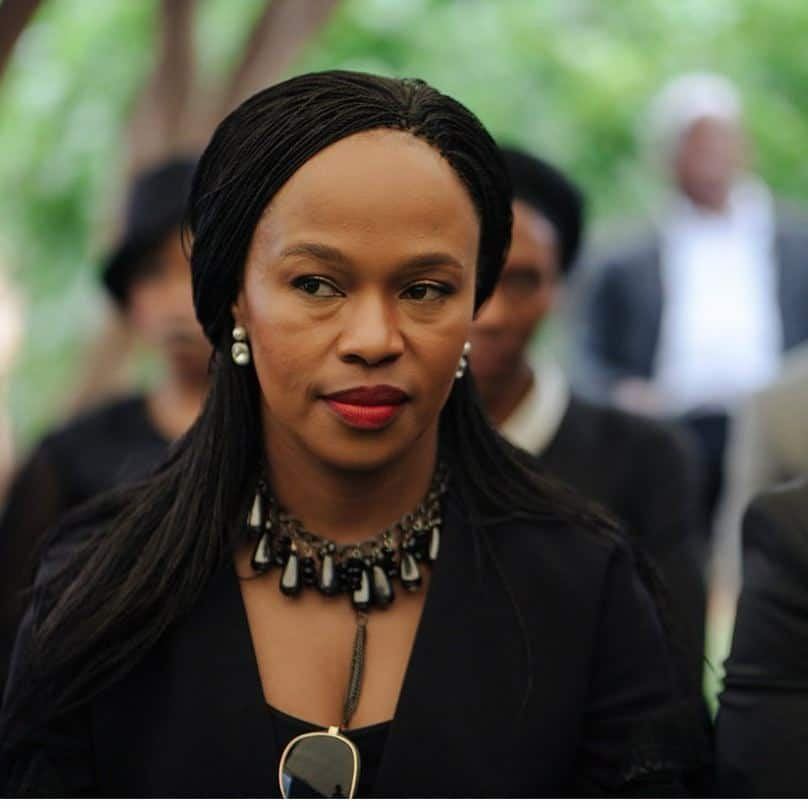 Can marriage reduce crime? The most dangerous criminals involve their families in their illegal activities or protect them from harm as they carry on with their unlawful businesses. Therefore, there is a high chance that law offenders can reform if the family is actively involved in rehabilitating and guiding them. Will Lindiwe change for her family when they discover she lives a double life behind their back?
The River 4 teasers for March 2021
The DStv channel, 1Magic, broadcasts The River 4 from Mondays to Fridays at 20h00. Examine the life of the Dikana family to learn how families can stop crime in society. There is no better person to fight a crime than someone the criminal holds dear to their heart.
Monday 1st March 2021 – Episode 16
Mabutho realizes that things will not go as he expected. Meanwhile, Zweli might hit a dead-end soon if his suspicions about the only man who knows the truth are right.
Tuesday 2nd March 2021 – Episode 17
Lindiwe's tormentor plans to make an unpredicted move on her soon. Mabutho and Khabzela are pulled back being the community's heroes.
Wednesday 3rd March 2021 – Episode 18
Cobra gets upsets upon realizing that Lady Luck does not need him, and Zweli is more frustrated because things are not going according to his plan.
Thursday 4th March 2021 – Episode 19
Mabutho and Khabzela panic because their secret activities are on the verge of being exposed. Meanwhile, Lindiwe is infuriated by the past enemies who resurface to disrupt her present life.
Friday 5th March 2021 - Episode 20
Lindiwe desperately buys someone's silence, and those working on uncovering Mzekezeke's real identity receive unexpected suspects.
Monday 8th March 2021 – Episode 21
The Refilwe community protests when they learn they have been receiving money generated from illegal businesses. Meanwhile, Lindiwe is nervous and worried about Zweli's suspicions.
Tuesday 9th March 2021 – Episode 22
Mabutho and Khabzela agree to hide their secret dealings from Cobra. Lindiwe panics when Zweli uncovers clues to the murder case from a police sketch.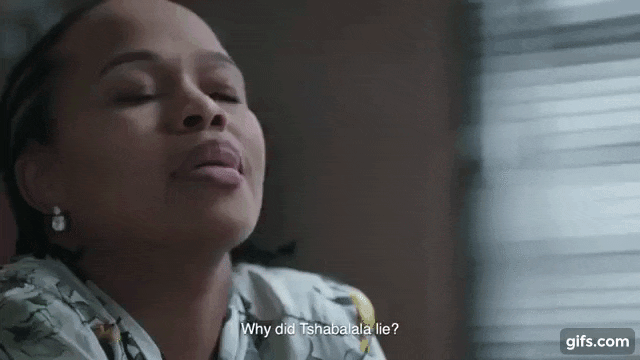 Wednesday 10th March 2021 – Episode 23
Lindiwe's next targets might not play along with her sly ways of covering up her sins. Meanwhile, Paulina complicates things for Cobra.
Thursday 11th March 2021 – Episode 24
Zweli is determined not to leave a stone unturned while investigating the murder case. Lindiwe realizes that she is too close to getting trapped from all sides.
Friday 12th March 2021 – Episode 25
Lindiwe discovers she needs to brace herself for more troubles. Mabutho and Khabzela sense that Cobra's wild playfulness will expose their plan.
Monday 15th March 2021 – Episode 26
Tension increases between Zweli and Lindiwe as they keep each other out of their plans, and Refilwe resident's discoveries about someone who has been helping the community change everything.
Tuesday 16th March 2021 – Episode 27
Khabzela and Mabutho need to tame Cobra as soon as possible. Meanwhile, Lindiwe's manipulation no longer affects Zweli.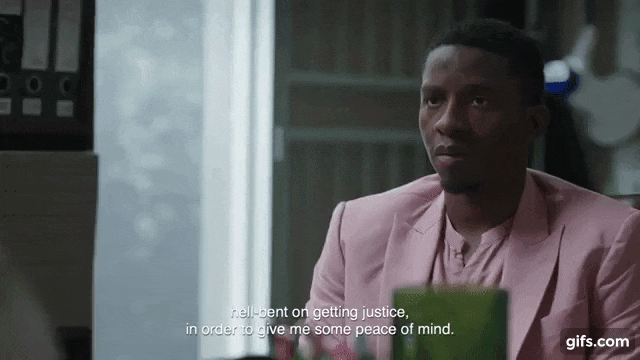 Wednesday 17th March 2021 – Episode 28
Lindiwe sets her plan in action to frustrate Zweli's efforts. Will Andile find out where the items stolen from the mine are if pressed intensely?
Thursday 18th March 2021 – Episode 29
Mabutho must be swift about saving Refilwe from another tragedy, and Lindiwe makes a quick move to protect her secrets when Zweli gets closer to unveiling them.
Friday 19th March 2021 – Episode 30
The Dikanas find it challenging to understand changes in Lindiwe. The Blesser is back with a more challenging task to complete.
Monday 22nd March 2021 – Episode 31
The Dikanas host an unusual dinner while Zolani and Lindiwe do their best to getting imprisoned. Cobra and Mabutho's enmity threatens to ruin peace among Refilwe residents.
Tuesday 23rd March 2021 – Episode 32
Cobra has a plan that seems to be his biggest mission, and Lindiwe desperately tries to salvage her marriage before it is too late.
Wednesday 24th March 2021 – Episode 33
Lindiwe's family does not take it kindly when she attempts to restore normality in the house. Mabutho is working undercover while Cobra discovers the best way to execute his plan.
Thursday 25th March 2021 – Episode 34
When Cobra proves to be a liability, Zolan has to save the situation before Lindiwe blows his cover to Zweli.
Friday 26th March 2021 – Episode 35
Cobra and Mabutho's misunderstandings might ruin their plan, and Detective Tshabalala discovers vital pieces of evidence.
Monday 29th March 2021 – Episode 36
How will Cobra, Mabutho, and Khabzela get themselves out of the problematic situation without getting harmed or endangering other people's lives?
Tuesday 30th March 2021 – Episode 37
Cobra and his friends are afraid of being found out. How will they counter the risk of being discovered? The Dikana family enjoys normalcy in the house. However, their little bubble of happiness will soon burst.
Wednesday 31st March 2021 – Episode 38
Lindiwe and Zweli's marriage is on the verge of collapsing while they are on the run. The Blesser comes to an end.
Zweli
He is so close to discovering the truth behind the murder case. Zweli's wife, Lindiwe, is working against him to ensure that he never accomplishes his mission. However, he no longer bends low to her manipulation.
Lindiwe
She desperately needs to keep Zweli away from her plans. Lindiwe desperately avoids going to jail by bribing people for their silence and loyalty. Her unusual behaviour shocks her family members.
The River 4 on 1Magic teasers for March 2021 proves blood is thicker than water. You will love how Lindiwe remembers to take care of her family despite her being The River 4 character with the darkest heart.
READ ALSO: Law of the Heart teasers this March 2021: What you can expect
Briefly.co.za has entertaining March 2021 Law of the Heart teasers. In the forthcoming episodes, Isabel wants to divorce Elias after she and Milena watch a video of him in a compromising situation.
Later, Elias files a lawsuit against Milena for manipulation and violation of privacy. The court finds her guilty of the charges. Meanwhile, Nicolas is looking for evidence to prove Santiago's death was not an accident but a homicide.
Source: Briefly.co.za