12 easy South African desserts recipes
South Africa is home to some of the best mouthwatering treats. These desserts are famous for their crispy taste and yumminess. In the spirit of a new year, it is about time you tried traditional South African desserts. You definitely do not want to miss the dropping flavours of our select dessert recipes.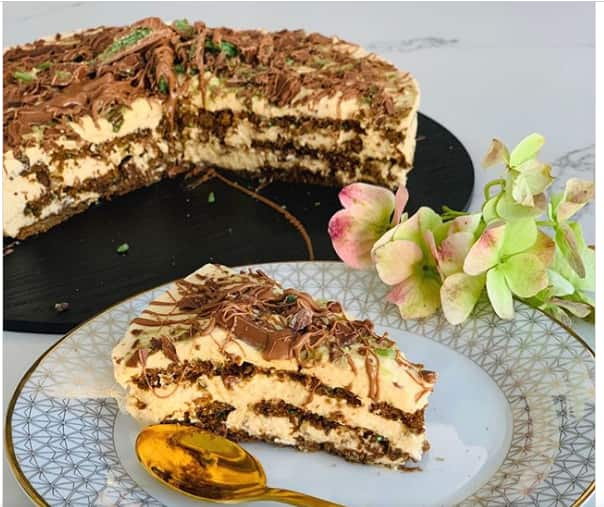 The prevalence of traditional African desserts compares to none other for its enriched flavours. Many people across the townships experience difficulties preparing easy pudding recipes South Africa. The preparation is, however, exciting with the right method at hand. Check out our recipes for your most preferred share of a delicious serving.
READ ALSO: 39 easy prawn recipes for South Africa
The best of South African dessert recipes
Many people love desserts because of their balanced diet, which makes them irreplaceable. If you are desperately seeking flavours in desserts, then we have enough options for your cravings.
1. Milk tart recipe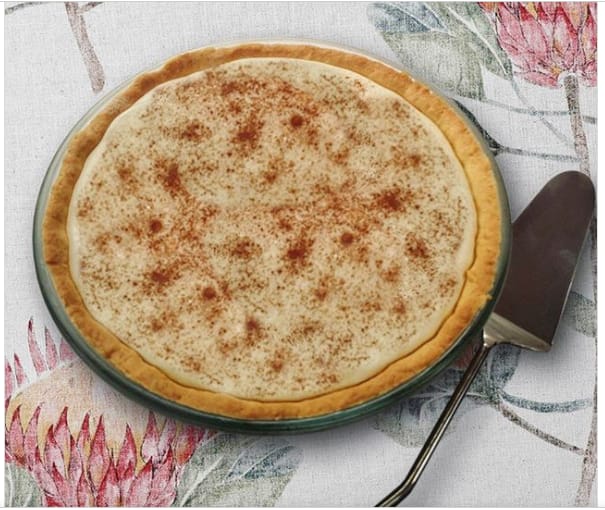 Ingredients
400g - thawed puff pastry
1 - cinnamon stick
1.25 liter or 5 cups - milk
1 large piece of naartjie peel
12ml - cake flour
125ml - sugar
1/4 teaspoon - almond essence
60ml - butter, cubed
1 pinch of salt
6 - egg yolks
Ground cinnamon for topping, finely sieved
Cooking method
Preheat oven to 200 degrees Celsius.
Grease baking tins using a non-stick spray.
Roll the puffy pastry on a floured surface and fit the greased tins.
Trim the edges and use uncooked rice or beans to fill the surface and blind bake for 15 minutes.
Remove the rice and beans, then continue cooking for five more minutes.
Reduce the heating to 180 degrees Celsius.
Heat the milk, naartjie peel, and cinnamon in a medium pot and medium-high heat.
Pour the milk over flour and sugar once it attains moderate temperature, stir well before returning it to a warm pot.
Lower the heat while stirring to obtain a thick mixture without boiling.
Now remove the heat and stir in the egg yolks and cubed butter.
Add salt and almond, then continue stirring to achieve a desirable smoothness.
Pour the resulting mixture into the pastry tins and bake for about 30 minutes before lowering the oven temperature to 160 degrees Celsius.
Remove from oven and leave them to cool completely before slicing.
Serve cold or reheat to serve warm.
Baking recipes South Africa are irresistibly flavoured. For this reason, milk tart is no doubt one of the best warm pudding recipes South Africa.
2. Koeksisters recipe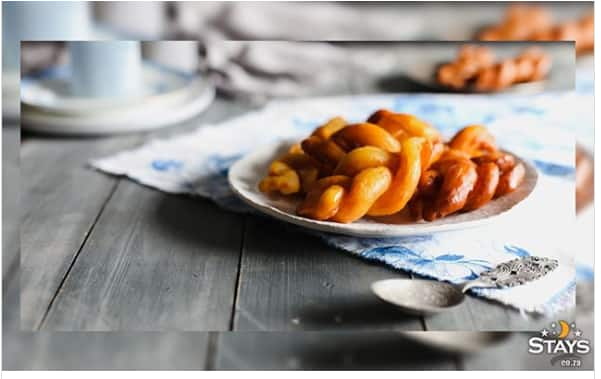 Ingredients
For the syrup:
1/4 teaspoon - the cream of tartar
4 cups - sugar
1 tablespoon - lemon juice
2 cups - water
1 tablespoon - golden syrup
1 - cinnamon stick (flavouring)
2 cm - a piece of the ginger stem (flavouring)
For the dough:
1 - egg
2 cups - cake flour
1 teaspoon or 5 ml - sugar
1/2 teaspoon or 2 ml - salt
1 tablespoon or 15 ml - butter
Cooking oil
1 tablespoon or 15 ml - baking powder
100ml - water
25ml - milk
Cooking method
Preparing the syrup:
Koeksisters is one of the dessert recipes South Africa you start preparing by first placing water in a saucepan and dissolving the sugar.
Add the golden syrup, lemon juice, tartar cream, and optional spices then bring the mixture to a boil for about a minute with the lid on.
Reduce the heat and let it boil for five more minutes before removing it and leaving it to chill for at least 6 hours under refrigeration.
Preparing the dough:
Sift all the dry ingredients then rub the mixture with butter.
Mix water, egg, milk, and sugar and knead them with the mixture until smooth adding more flour and water when necessary.
Cover using a plastic wrap and allow the dough to rest for at least six hours (preferably overnight).
Cooking direction
Roll the dough into 7mm thickness on a wax paper or using sunflower oil to prevent sticking. Avoid using flour as you roll.
Cut strips measuring about 15cm, twist them in opposite directions before joining their ends.
Warm the oil on medium heat and deep fry about four koeksisters at a time. Once they are cooked, immerse them in the cold ice syrup prepared earlier. Keep them immersed and don't allow them to breathe air.
Keep the koeksisters refrigerated or in a deep freezer.
3. South African desserts peppermint crisp recipe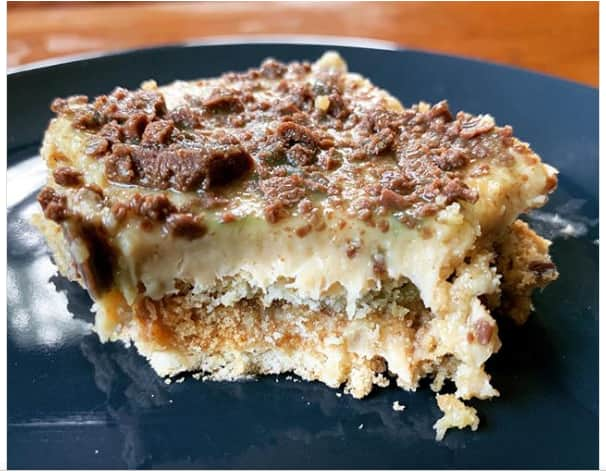 Ingredients
2 - Orley Whip non-dairy whip
2 - 200g packets of Tennis biscuits
2 - 397g tins caramelized condensed milk
4 - 49g bars of Nestle Peppermint Crisp Chocolate, grated but not too finely.
Cooking method
Whip the cream or Orley whip until it becomes firm.
Add grated chocolate and caramel condensed milk before stirring gently (avoid beating it because such will make it runny).
Place biscuits in a medium rectangular dish then spread half the mixture over.
Sprinkle grated chocolate reserving enough for subsequent topping.
Place the second layer of biscuits and repeat the spreading before refrigerating for about 6 hours to get this perfect South African desert.
4. South African desserts Malva pudding recipe
Ingredients
1 - egg
1 pinch - salt
1 cup or 225g - caster sugar
1 tablespoon - apricot jam
2 tablespoon - orange zest
1 tablespoon - melted butter
1 cup or 125g - cake flour
1 teaspoon - bicarbonate of soda
1 tablespoon - vinegar or lemon juice
1 cup or 250ml - milk
For the sauce
1/2 tin - condensed milk
1/2 cup - milk
1/2 cup - double cream
1/2 cup - butter
1 pinch - nutmeg
Zest of 1 orange
Cooking method
Preheat oven to 180 degrees Celsius then line baking dish using a baking paper.
Sift into a bowl a mixture of flour, salt, and bicarbonate of soda.
Cream a mixture of egg and sugar in another bowl then add butter, lemon juice, vinegar, and apricot jam before adding flour and milk mixture.
Pour the resulting mixture into the baking dish, spread a tin foil on top, and bake for about 60 minutes.
Heat all the ingredients in a medium-sized pot to make a sauce.
Make holes on the pudding and pour the sauce on top as soon as it is out of the oven for natural soaking.
Serve with double cream or vanilla custard.
It is no debate that traditional South African baking recipes are among the best.
READ ALSO: 7 easy mince recipes for dinner
5. Hertzoggies recipe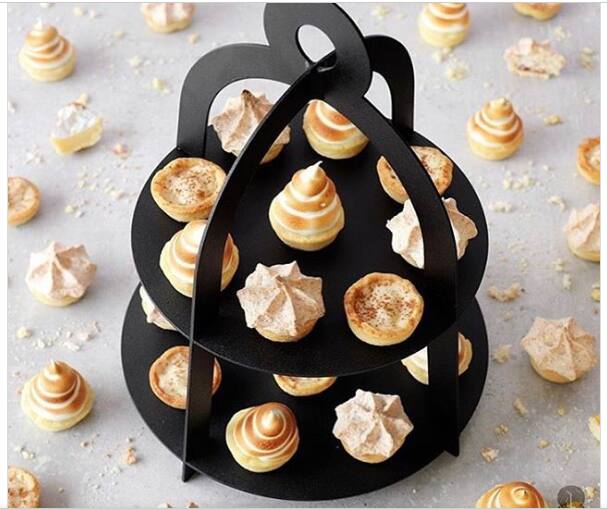 Ingredients
1ml - salt
3 egg yolks
55g - castor sugar
15ml - cold water
280g - self-rising flour
10ml - baking powder
115g - Clover Mooi River butter
Filling
165g - apricot jam
3 - egg whites
220g - castor sugar
160g - desiccated coconut
5ml - vanilla essence
Cooking method
Preheat the oven to 180 degrees Celsius; grease a shallow muffin tin.
Sift a mixture of baking powder, sugar, self-rising flour, and salt. Rub the butter to obtain fine bread crumbs.
Whisk a mixture of water and egg yolks before introducing dry ingredients and kneading.
Roll the dough to a thickness of 5mm, then cut pastry circles. Now whisk the egg whites to result in soft peaks slowly adding sugar. Fold vanilla and coconut.
Spoon the meringue and bake for 20 minutes before allowing it to cool.
6. Crunchies recipe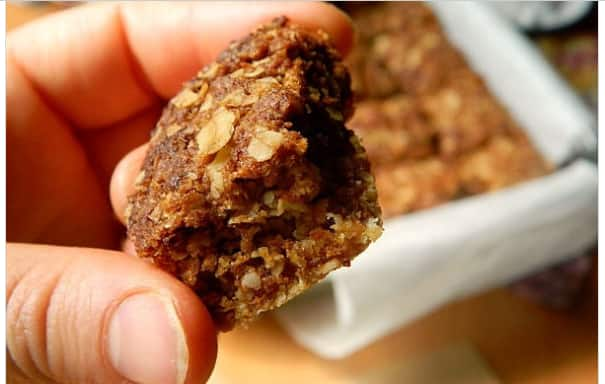 Ingredients
125g - butter
50 g - honey or golden syrup
3 teaspoons - milk
1 teaspoon - baking soda
¾ cup - sugar
½ cup - flour
½ (2.5 ml) teaspoon - salt
1 teaspoon - ground cinnamon
2 cups - oats
1½ cups - coconut
Optional flavors
1 teaspoon - vanilla extract
½ cup - walnuts
½ cup - extra desiccated coconut
2 tablespoons - sesame seeds
Extra ground cinnamon
Cooking method
Preheat oven to 160 degrees Celsius.
Line a rectangular baking tray with a baking paper.
Melt butter then add milk and golden syrup. Heat the resulting mixture without boiling inside a saucepan.
Introduce baking soda then mix thoroughly to obtain a froth. Turn off the heat, add sugar, and mix before allowing it to cool.
Mix coconut and oats and press the mixture onto a greased baking sheet, baking for about 20 minutes until it turns golden. Remove and allow to cool.
To obtain a more crunchy dessert, reintroduce the blocks into a turned-off oven for about 10 minutes.
7. Cremora tart recipe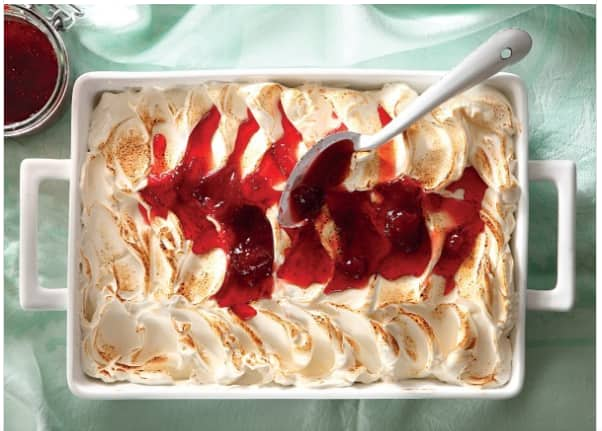 Ingredients
Biscuit base
1 cup - crushed biscuits
60ml - melted butter
Extra Crushed biscuits
Filling
2 cups - Cremora
1 cup - water
1 tin - condensed milk
½ cup - lemon juice
Cooking method
The biscuit base
Mix butter and biscuits then press them into a 9-inch pie dish.
Reserve the remaining crumbs.
Filling
Beat Cremora and water together.
Add condensed milk then beat the mixture.
Now add lemon juice and mix.
Pour the filling into a biscuit base.
Sprinkle on biscuit crumbs and refrigerate for about 6 hours before serving.
8. Dom Pedro recipe
Ingredients
Flake chocolate
2-3 scoops - vanilla ice cream
2 parts - Frangelico
½ cup - heavy cream
Cooking directions
Scoop ice cream into a blender.
Add cream, Frangelico then blend.
Pour into a martini glass.
Top with grated or crumbled chocolate.
Serve with a short straw.
9. Melkkos and Sago pudding recipe
Ingredients
1 liter - full cream milk
4 tbs - sugar
2 sticks - cinnamon
2 strips - orange peel
1 cup - sago
1/3 tsp - salt
2 tbs - butter
Butter for serving
Cinnamon sugar for serving
Cooking directions
Cover sago with water in a bowl allowing it to stand for about 30 minutes.
Place sugar, milk, cinnamon sticks, and orange peel inside a heavy-based saucepan.
Drain the sago before adding milk and cooking over low heat as you stir.
Cook for about 20 minutes before adding salt and butter then stirring.
Remove from heat and remove cinnamon and orange peel.
Serve hot in a soup bowl.
10. Pineapple fridge tart recipe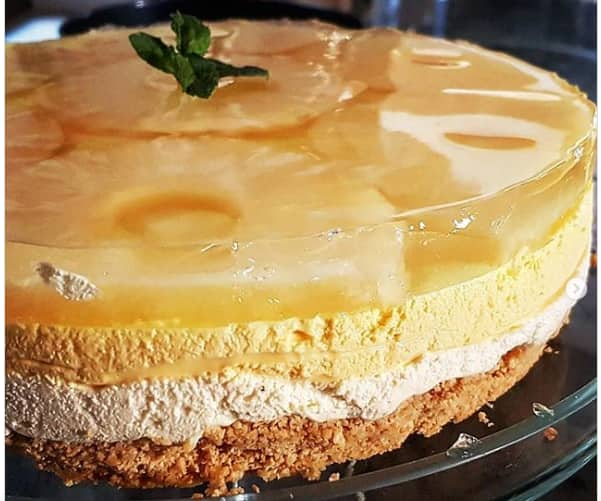 Ingredients
1 tin - ideal milk (evaporated and cold)
1 tin - crushed pineapple
2 packets - tennis biscuits
1 package of pineapple flavor jelly
Cooking directions
Drain the pineapple juice into a pot place over medium heat and empty jelly powder into the juice.
Stir gently to dissolve then remove it from the heat allowing it to cool.
Take the ideal refrigerated milk and place it inside the bowl and beat it with the content to obtain a fluffy flow.
Now pour the cold juice into the fluffy milk before folding together gently.
After mixing, add crushed pineapples.
Layer tennis biscuits inside a square dish making sure to cover the base.
Take about 3 tennis biscuits, crush and sprinkle them over the dish, leaving the tart inside the fridge for a couple of hours.
11. Pumpkin fritters recipe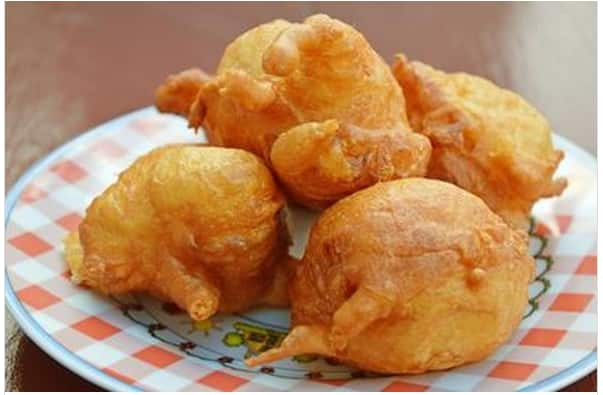 Ingredients
For the fritters
500g - pumpkin or butternut, peeled and cubed
125g - self-rising flour
1 - pinch of salt
2 tbsp. - sugar
1 - egg
¼ cup - milk
vegetable oil
Zest of 1 orange
4-6 tbsp - cinnamon sugar mixed with 1 level tsp cinnamon, for dusting
For the ginger yogurt
1 tbsp - stem ginger syrup
1 cup double thick Greek yogurt
Cooking directions
Boil the pumpkin for about 15 minutes to soften, remove from heat, and dry.
Add remaining ingredients inside a bowl and mix with the pumpkin to obtain a smooth batter.
Heat cooking oil inside a saucepan over the high temperature of about 180 degrees Celsius.
When thoroughly heated, drop a spoonful of batter and fry.
Use a slotted spoon to remove then dry with a kitchen paper.
Dust with cinnamon sugar and orange zest before serving with ginger yogurt.
12. Coconut ice recipe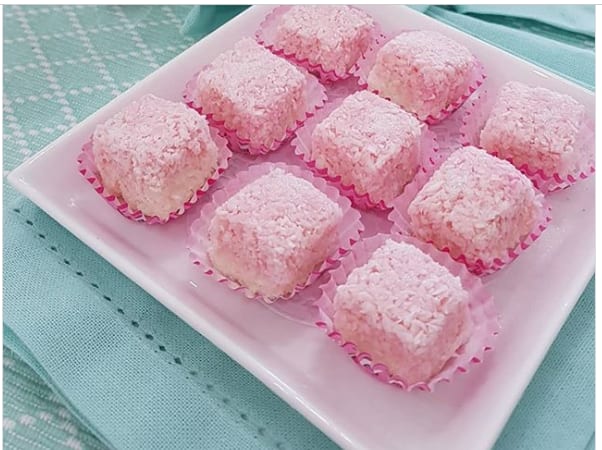 Ingredients
280g - icing sugar
1ml - tartar cream
397g - can condensed milk
270g - desiccated coconut pink food colouring
Preparation method
Grease a square baking tin of about 20cm.
Sift the tartar cream and icing sugar.
Add condensed milk and mix thoroughly to obtain a smooth mixture.
Add half of the coconut milk then stir gently.
Mix the remaining coconut milk for the resulting mixture to stick together.
Divide the mixture into three, add pink colouring into two having one pale, and another bright colored.
Start by pressing the bright coloured mixture into the tin, then the pale and finally the white-colored.
Refrigerate for about an hour before slicing into pieces.
READ ALSO: 10 easy mince recipes South Africa
South African desserts have long remained a special treat in most parts of the continent and beyond for their unmatched tastes. While there are several easy African desserts on our list, only you can decide which one to spark your cooking spree. Did you know that you can take South African desserts with Amarula? Try any of these simple African desserts and you will not regret it!
READ ALSO:
7 Easy and tasty potato bake recipes for South African food lovers
30 easy and tasty dinner ideas South Africa
The tastiest beef stew recipes here!
Popular traditional black South African recipes and South African food
Quick and easy pork belly recipe South Africa
Source: Briefly News