Traditional South African milk tartlets recipe
What is there not to love about the traditional South African milk tartlets recipe? The treat comes with dropping flavours you are unlikely to find in most servings. For this reason, locals take pride in the dish and prefer tartlets because of their original taste.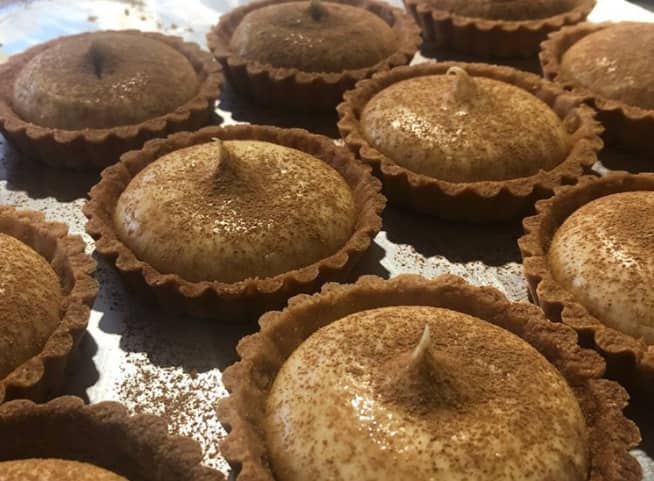 Milk tart is excellent at uniting South Africans around breakfast and dinner tables. Most households still welcome guests with traditional milk tartlets because they are easy to make. More so, it is a preferable dessert and an everyday staple in coffee shops, grocery stores, and other eatery points. While some locals pack milk tartlets for lunch snacks, others eat them more often to satisfy their cravings.
Milk tartlets recipe from South Africa
The South African version of milk tart is special and unique because it comes nestled on a buttery, crisp, and sweet crust. It is the kind of dessert for a refreshing after-meal experience. One slice of an adequately cooked milk tart is never enough. Here is an easy milk tartlets recipe you can try in your kitchen
READ ALSO: Easy banting recipes
Mini milk tartlets recipe
What is milk tart made of? Out of the several milk tart variations out there, one thing that remains the same is the enriched creamy filling. Luckily, anyone can achieve these clouds of flavours with our simple set of cooking ingredients and directions. Both medium and small milk tarts recipes take in various components under the following categories.
Milk tart ingredients: tart dough
4 tablespoons of water, cold
1 cup of icing sugar
2 egg yolks from large eggs
2 cups of sifted all-purpose flour
1 cup of softened butter but not warm
Milk tart ingredients: custard filling
2 tablespoons of butter
2¼ cups of milk
2 tablespoons of butter
1½ tablespoons of all-purpose flour
1½ tablespoons of cornstarch
½ cup of sugar
2 lightly beaten large eggs
½ tablespoon of vanilla
Milk tart ingredients: topping
½ tablespoon of cinnamon
1 tablespoon of sugar
Required appliances
Stand mixer
Oven
Large pan
Kitchen scissors
Milk tart cooking directions: tart crust
Start by creaming the sugar and butter in the bowl of a mixer until the mixture becomes fluffy.
Add the egg yolks and half of the water while mixing for smoothing.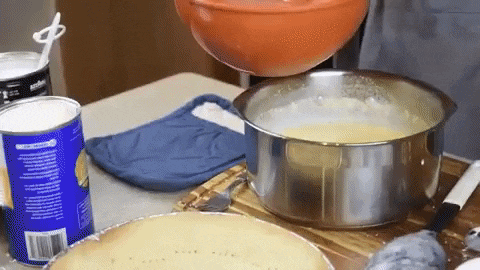 3. Gradually add in the sifted flour before adding the remaining half of the water. Continue mixing until the mixture starts coming together.
4. Place the dough on a flat floured-surface and then continue kneading. Stop when the dough becomes cohesive.
5. Using a disc, shape the dough and then wrap it with plastic. After that, place it in a fridge to chill overnight or at least for 2 hours.
Milk tart cooking directions: baking
Remove the dough from the refrigerator and let it rest for about 30 minutes.
Place it on a flat floured-surface and then flatten it using a stick roller. Continue rolling until it is about 1/8 inches in thickness.
Now, place an 11-inch diameter plan over the dough to flatten.
Trace the circle around the dough edges and then trim off the excesses along the circle.
Place the pan on a baking sheet, lift the circular dough, and place it at the center of a tart pan.
Use your fingers to mold in the dough's sides and cut off the excess dough using a scissor.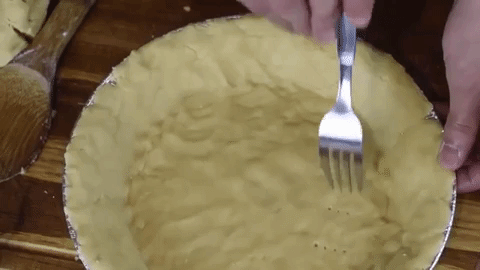 7. Place the dough inside a fridge ad leave it to chill for up to 1 hour.
8. Preheat the oven to 350 degrees Fahrenheit. Proceed to line the tart shell and the parchment paper. Also, fill the side hollows with uncooked rice.
9. Place a tart pan on a baking sheet and then bake for about 35 minutes. Remember to remove the weights and parchment during the last 10 minutes of the baking process.
10. Set the crust aside as soon as its edges start turning golden and its surface starts to brown.
Making the milk custard
Whisk the flour, milk, and cornstarch in a medium saucepan and stop when all the powder has dissolved.
Place the pan over medium heat and add butter. Stir as you bring the mixture to boiling.
Add the eggs, sugar, and vanilla extract as you continue stirring to thicken.
Now pour the filling into a tart crust and then spread evenly. Wait for the mixture to get to room temperature and then chill it inside a fridge overnight or at least 4 hours.
Dress in the sugar and cinnamon before serving soon after.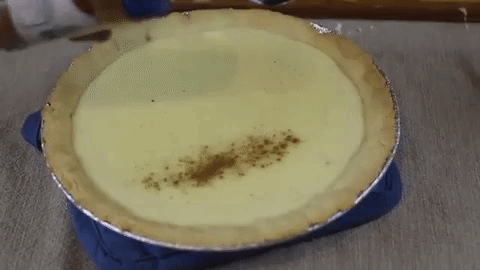 Milk tart recipe tips
Preparing milk tart requires prior planning to make sure all the ingredients are ready in their necessary condition. For this reason, it is advisable to bake the crust ahead of time to lessen the pressure of hurrying the cooking process.
READ ALSO: The best South African sosatie recipe for Braai Day!
FAQs about milk tart
1. What does milk tart taste like?
Also called Meltert, milk tart comes with a delicately creamy taste and lighter texture. Furthermore, the cuisine comes with authentic and fresh flavours when appropriately prepared and with all the ingredients.
2. Can you freeze milk tart?
Can milk tart be frozen? Freezing is a crucial step when preparing milk tart because it suppresses and prevents the pie from rising. It is, however, not advisable to freeze after it has cooked. Freezing the whole milk tart spoils its enriched flavours making it less tasty.
3. How long can you keep milk tart in the fridge?
The treat can stay in a fridge for up to five days. However, it is advisable to avoid keeping your milk tart in the fridge unless it is necessary. Nothing beats the old fashioned milk tart recipe served fresh and warm from the oven.
Other variations of this timeless Mzansi cuisine include the milk chocolate tartlets recipe and condensed milk tarts recipe.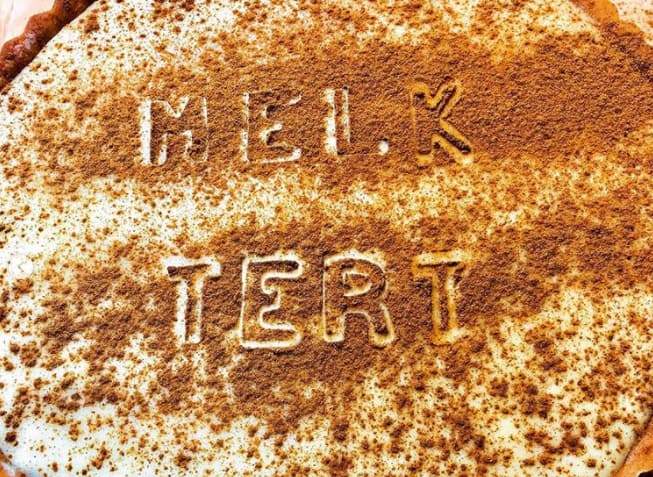 Many homesteads still cherish traditional treats because of their high nutritional value. One of these cuisines is milk tart, which has been quenching cravings for decades now thanks to its mouthwatering taste. South Africans may not be giving up their much-cherished breakfast and dinner milk tartlets recipe any time soon.
READ ALSO: Tasty samp South African recipe
Briefly.co.za shared the samp recipe. This widely recognized Nelson Mandela's best meal is very simple to make, and the ingredients are affordable. Additionally, samp is rich in starch.
Samp is made of dried corn kernels that have been stamped. This versatile meal is referred to as Isistambu in Zulu. Other than samp, other ingredients include mutton, sugar beans, spices, and herbs.
READ ALSO:
How to make the best homemade droewors recipe
How to make the tastiest butternut fritters in South Africa
How to cook the perfect ugali recipe and serve with braai
Popular traditional black South African recipes and South African food
Source: Briefly.co.za