David Mabuza is a South African politician, currently serving as the Deputy President of South Africa as well as the Deputy President of the African National Congress (ANC). Before becoming Mzansi's 8th Deputy President, David was the 4th Mpumalanga's former Premier. There is more to him than just his political roles, and this detailed biography will reveal some interesting facts about SA's current Deputy President.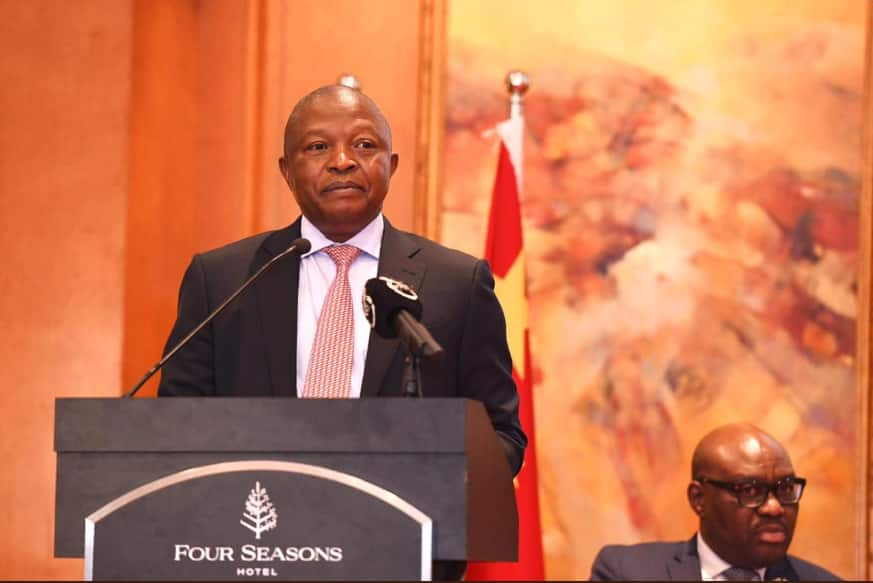 Did you know that David has been in politics ever since his mid-twenties? Were you also aware that he nicknamed himself from "The Cat"? He gave himself the moniker due to his seemingly "endless" lives in politics the same way a cat has nine lives. Political defeats simply do not keep him down. So, how old is David Mabuza? Where was David Mabuza born? Find out these and much more in the sections below.
READ ALSO: Melody Molale age, husband, blog, Instagram and contact details
David Mabuza profile summary
Full name: David Dabede Mabuza
Other names: Didi Mabuza/ DD Mabuza
Date of birth: 25th August 1960
Place of birth: Brondal, Mpumalanga, South Africa
David Mabuza age: 59 years old as of 2019
Nationality: South African
Relationship status: Married
Twitter: @DDMabuza
Facebook: @DDMabuzaDP
Occupation: Politician
Famous for: Being the Deputy President of South Africa and Mpumalanga 4th Premier's
David Mabuza biography
Where does DD Mabuza come from? Young David Mabuza family mainly consisted of his mother since his parents split when he was just in Grade 10. Born in Mpumalanga, Dabede got his matric from Khumbula High School. After that, in 1985, he got his National Teacher's Certificate from Mngwenya College of Education. He did not stop there as he went ahead to get a Bachelor of Arts degree from the University of South Africa (UNISA) in 1989 to cap off the David Mabuza qualifications.
While in school, at the age of 24 years, David started out his political career as the secretary of Azania Student Organisation (AZASO). He later met his mentor, Mathews Phosa, in 1986, who got him into the United Democratic Front. After that, he worked his way up to the role he has today.
David Mabuza career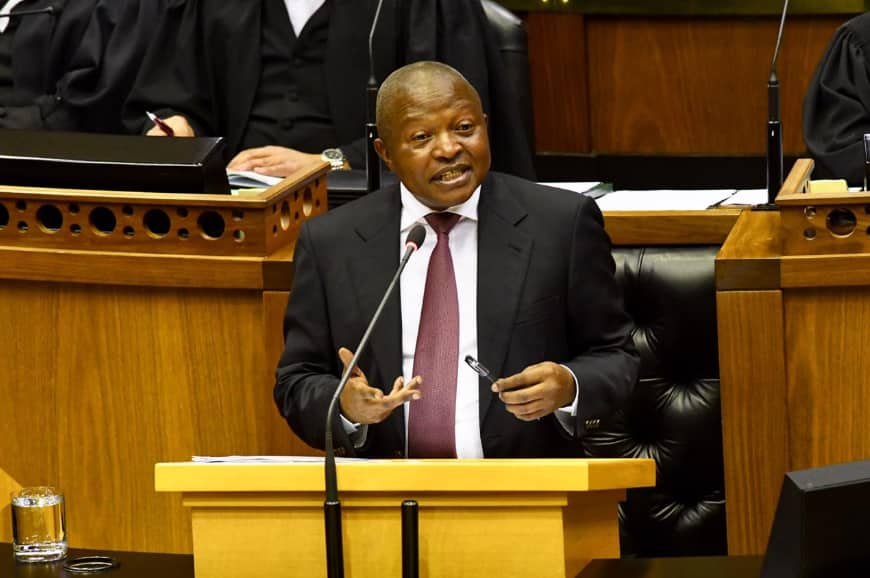 Who is David Mabuza? After his role at AZASO, Dabede became the chairperson of NEUSA between 1986 and 1988. Around the same time, he became the Foundation for Education with Production (FEP) treasurer between 1986 and 1990. It was also at the same time that he joined the National Education Crisis Committee (NECC) between 1987 and 1989 as the Co-ordinator.
Away from politics, he has also held teaching-related positions. For example, he was the chairperson of the South African Democratic Teachers Union between 1988 and 1991. He was also a teacher at KaNgwane Department of Education (1986 - 1988) and a principal at Lungisani Secondary School (1989 - 1993).
His mentor, Mathews Phosa, then helped him to secure a role as an Executive Council (MEC) for Education's member between 1994 and 1998. It was also the same time he was serving as the regional chair of the ANC. From 1998 to 2006, he became a member of the Provincial Executive Committee of ANC. His numerous roles in politics have also seen him serve as a Memeber of Parliament (2001-2004) and member of the Mpumalanga legislature (1999).
In 2007, he got behind Zuma's successful bid for the top job in South Africa. In the same year, he became a member of the ANC National Executive Committee. In 2009, he became Mpumalanga's Premier. In an internal election campaign to select Zuma's successor, he was actually against President Ramaphosa until the last minute.
Following his switch, Didi Mabuza was appointed the ANC's Deputy President in 2017. The following year, he was selected by President Cyril as the Deputy President of South Africa. Like most people, he is not immune to scandalous allegations such as a David Mabuza corruption controversy in 2012 after R14 million disappeared in his house.
David's corruption cases have been captured by international media, including the New York Times. He has labeled DD Mabuza as one of the most dangerous politicians from SA, and there have been some persistent claims that he was involved in the murder of Jimmy Mohlala. These claims come from none other than Dabede's former butler who is currently under police protection.
David Mabuza wife
The Deputy President South Africa is married to Nonhlanhla Patience Mnisi. Before his current wife, he was married to Ruth Funi Silinda until their divorce.
David Mabuza net worth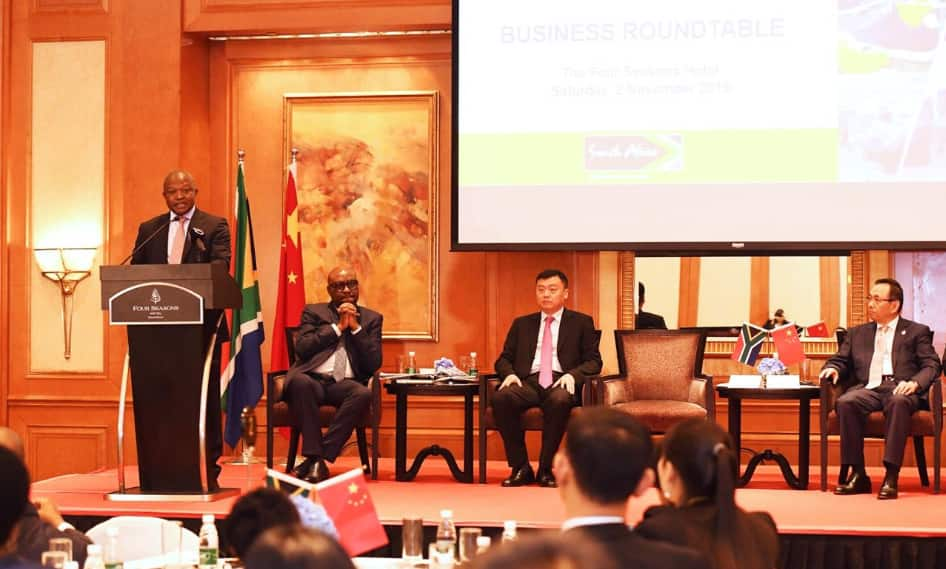 Details of his exact wealth are not known. However, DD Mabuza makes a cool R2.825 million every year, and this year he is expected to make R 3.3 million. He could comfortably live off this with or without the official David Mabuza house granted by his current office.
David Mabuza cars
The Deputy President has been known to enjoy luxury. For example, during his time as Mpumalanga Premier, his office bought a BMW X5, a Lexus, an Audi A8, and a Range Rover Vogue. All were worth a cool R5 million. Needless to say, this was highly irregular, which was why questions were asked. He was cleared of any wrongdoing earlier this year.
David Mabuza news
It seems that Dabede wishes to expand trade ties between China and SA. That is why he is currently in Shanghai for the trade and investment leg of the 7th South Africa-China Bi-National Commission. He wishes to increase the already-strong ties between the two countries.
READ ALSO: Sal Masekela age, wife, siblings, surfing, NBA, X games, education, TV shows, MTV, podcast, and Instagram
You cannot argue with results. Scandals and other controversies have hit David Mabuza from everywhere including an alleged poisoning attempt. Still, it seems his nine lives are not up and he is enjoying his political success.
READ ALSO: