Best homemade yogurt tart recipe with jelly
Yogurt is a food produced by the bacterial fermentation of milk. The fermentation produces lactic acid, which acts on the milk protein to give it its texture and characteristic tart flavor. Any type of milk can be used to make yogurt. Cow milk, however, is the most common dairy product used since it is available worldwide; therefore, it can be made even at home. Here are the best homemade yogurt tart recipes you cannot resist.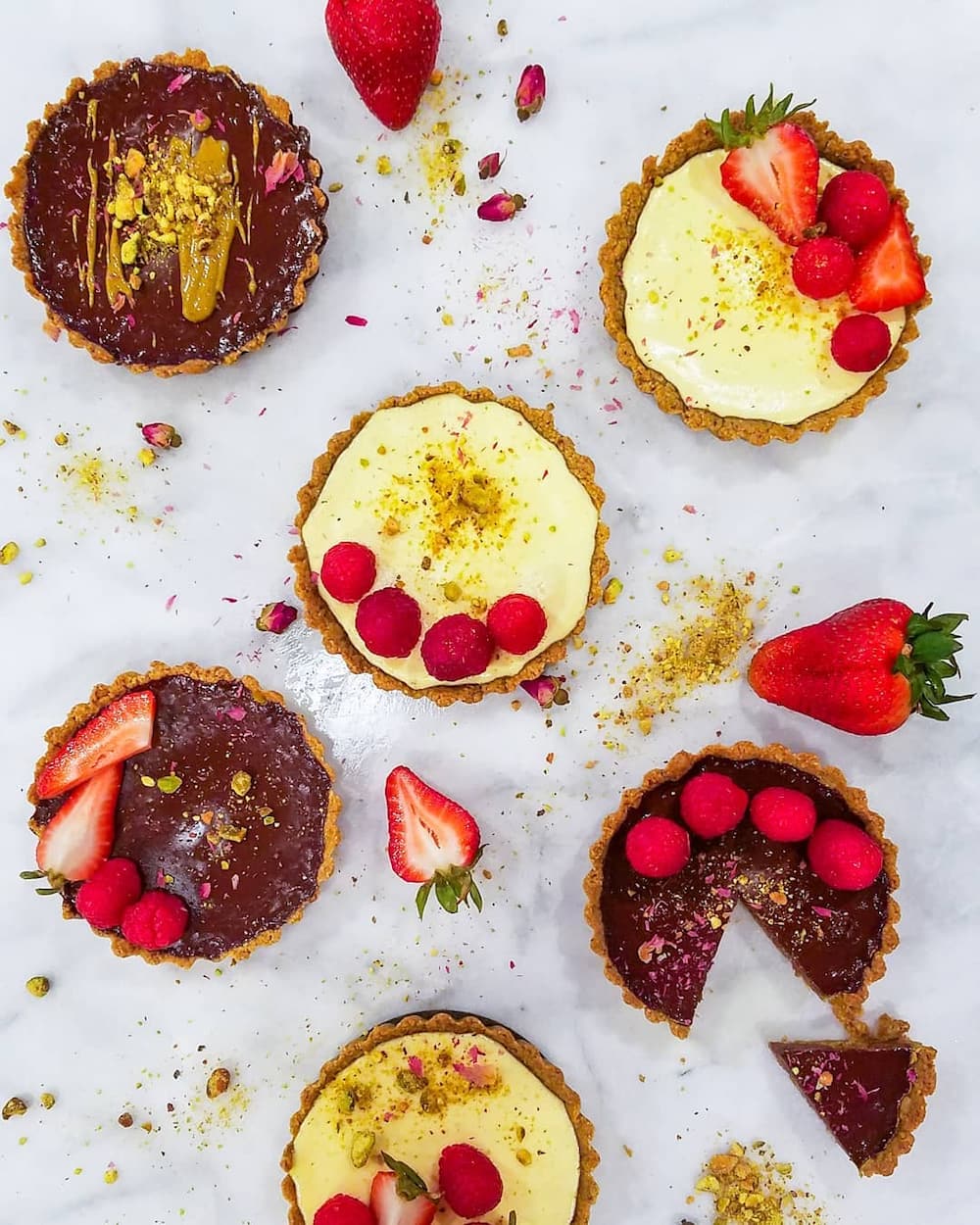 Dairy products have several health benefits, including the promotion of bone health and aiding indigestion. So, how do you make homemade yogurt tart? Read the article below to get the easiest steps on making yogurt tart with jelly.
1. Yogurt tart with jelly and condensed milk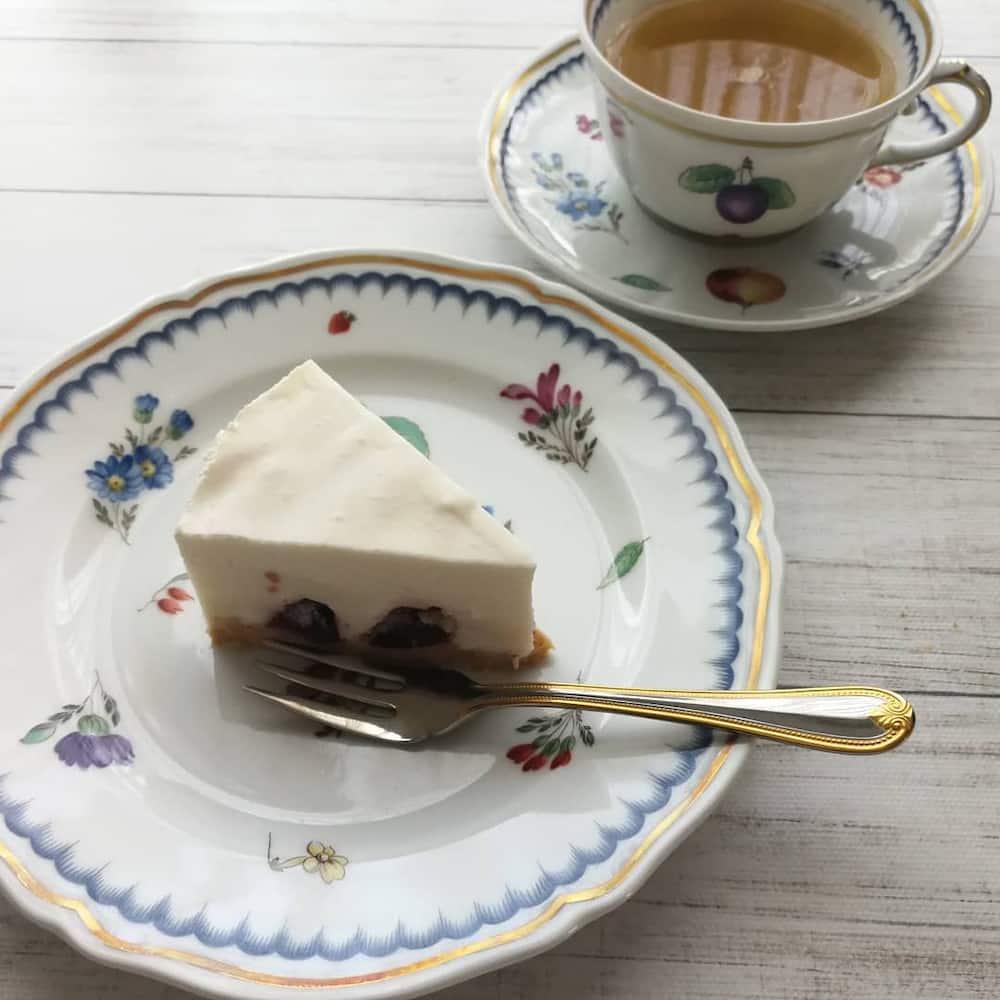 Ingredients
2 packets jelly
125ml boiled water
1 tin condensed milk
500ml yogurt
250ml fresh cream, whipped
1 packet tennis biscuits, crushed finely
80g stork bake, melted
Method
Mix jelly with boiling water
Mix the condensed milk and yogurt into the jelly and then fold in the whipping cream.
Mix the biscuit crumbs with just enough melted Stork Bake to hold the crumbs together. (start with 60g Stork Bake then see if you need the rest).
Line a greased pie dish with the biscuit mix and then carefully spoon the yogurt mix into it and refrigerate.
There are also other yogurt and condensed milk tart recipes.
2. Strawberry yogurt tart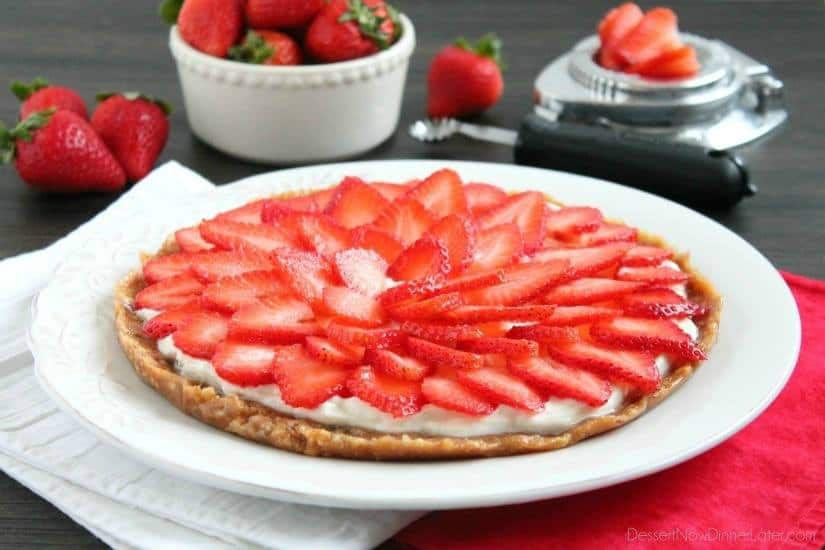 Ingredients
For the crust
½ cup of granulated sugar
6 Tbsp unsalted butter (at room temperature)
½ cup all purposed flour
½ cup old fashioned oats
½ tsp cinnamon
½ tsp kosher salt
For the whipped yogurt
8 oz. Cream cheese
½ cup Greek yogurt
3 Tbsp honey
1 tsp vanilla extract
¼ kosher salt
For the topping
2 cups California strawberries (hulled and thinly sliced)
Honey
Mint leaves
READ ALSO: Pickled fish recipe - how to make pickled fish?
Method
Crust
Preheat the oven to 350 F
In a medium bowl, stir together the sugar and butter until light and fluffy. Add flour, oats, salt, and cinnamon. Stir until a smooth dough forms. Press to a nine-inch tart pan, covering the bottom and the sides and then wait for 30 minutes.
Bake for 15-20 minutes and then let cool completely.
Whipped yogurt
In a large bowl, whip together the cream cheese yogurt, honey, vanilla, and salt until smooth. Pour into the cool crust.
Topping
Arrange the sliced strawberries over the whipped yogurt in concentric circles. Drizzle honey over the strawberries and then add with mint leaves.
3. Pineapple yogurt fridge tart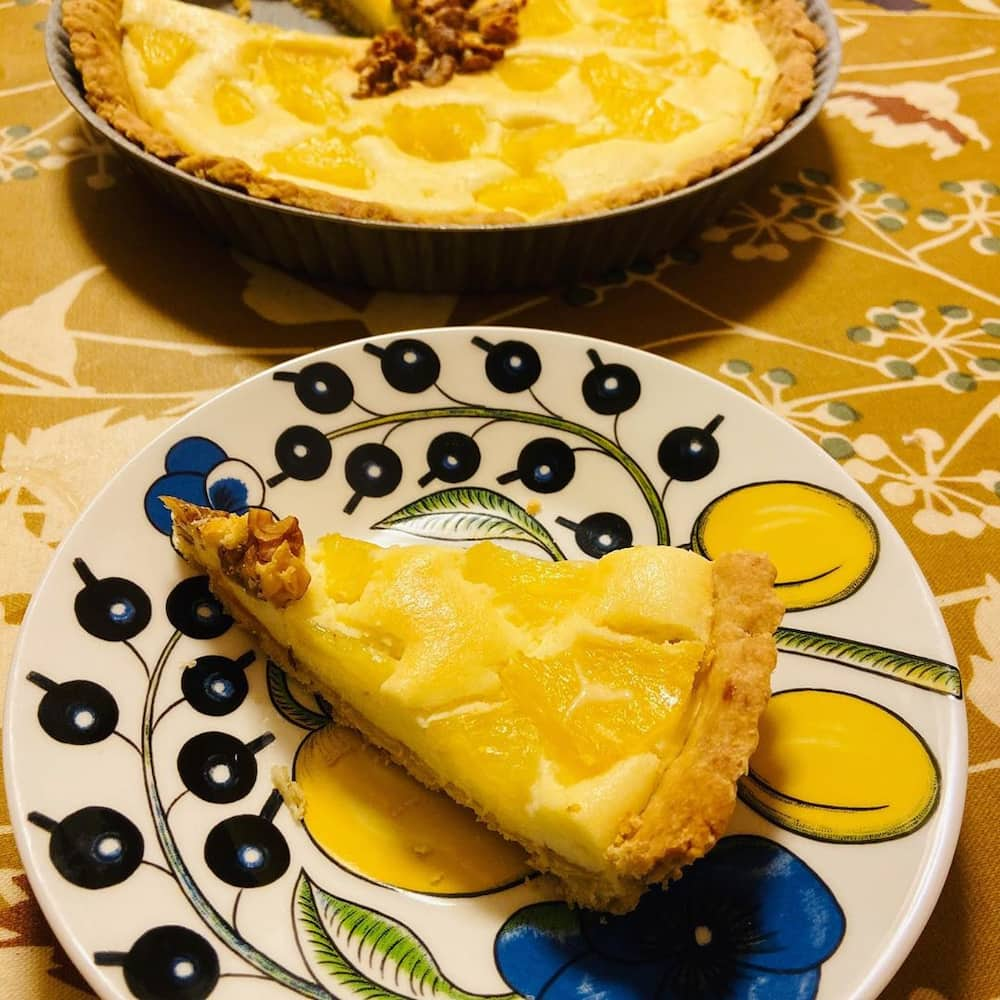 Ingredients
Crust
200g tennis biscuits
60g butter melted
Yogurt tart filling
1kg pineapple jelly
250ml boiled water
1kg plain yogurt
1 can crushed pineapple
To finish
250ml sugar
Fresh pineapple thinly sliced
READ ALSO: Easy butternut soup with cream recipe South Africa
Method
Crust
Mix the biscuits and melted butter and press onto the base of a 25cm square loose bottom cake or tart tin.
Filling
In a large bowl, dissolve the jelly in the boiling water. Add the yogurt and crushed pineapple as well.
Pour over the crumb crust and chill in the fridge for 3-4 hours.
To finish
In a large pan, cook the reserved pineapple syrup, sugar, and pineapple. Leave to cool completely. Spoon over the tart cut into squares or rectangles and serve.
4. Yogurt tart without jelly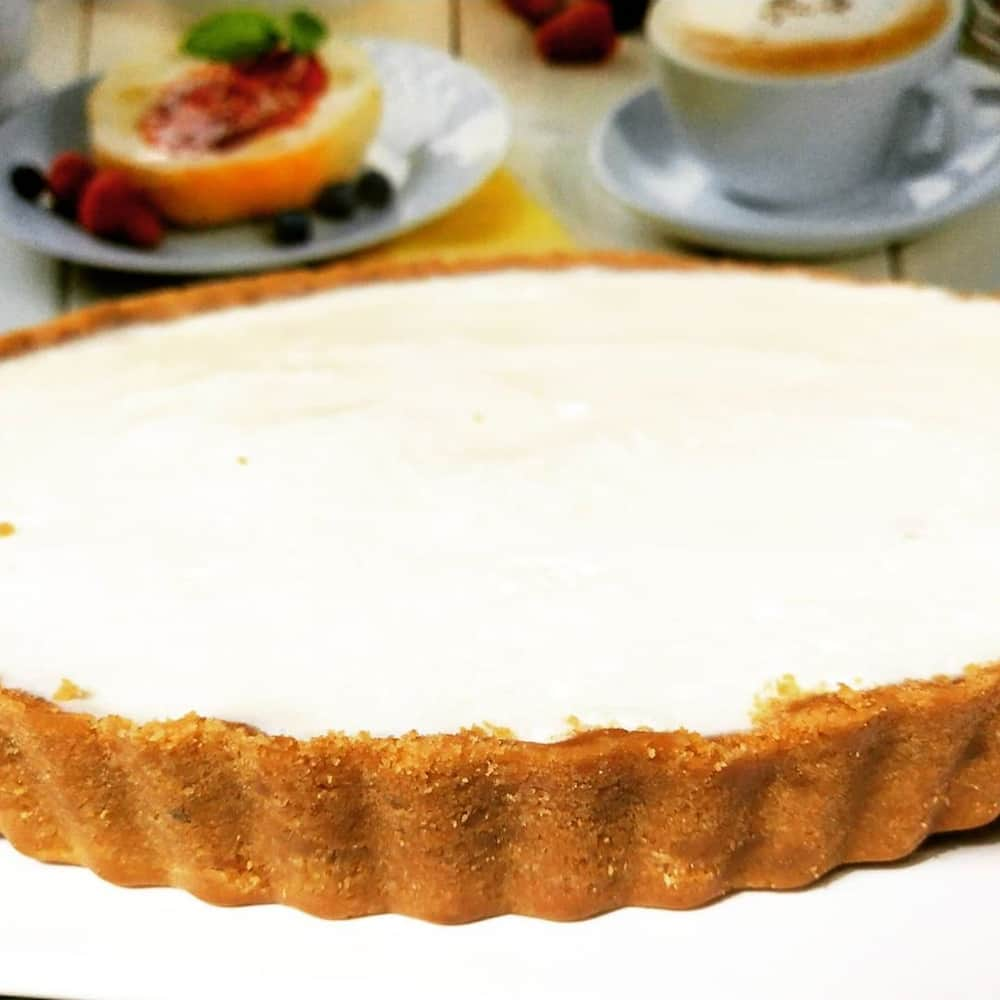 Ingredients
1 packet Tennis biscuits, finely crushed
3 tablespoons butter, melted
1 tin condensed milk
500ml yogurt (Any flavor you like)
READ ALSO: The tastiest gammon recipe with glaze ever
Method
1. Mix the melted butter and crushed Tennis biscuits.
2. Use the mixture to line a shallow pie dish, pressing lightly to form a crust.
3. Stir the yogurt and condensed milk together.
4. Pour this mixture into the pie crust.
5. Microwave on high for 5 minutes.
6. Leave to cool for about an hour in the fridge.
5. Lemon yogurt fridge tart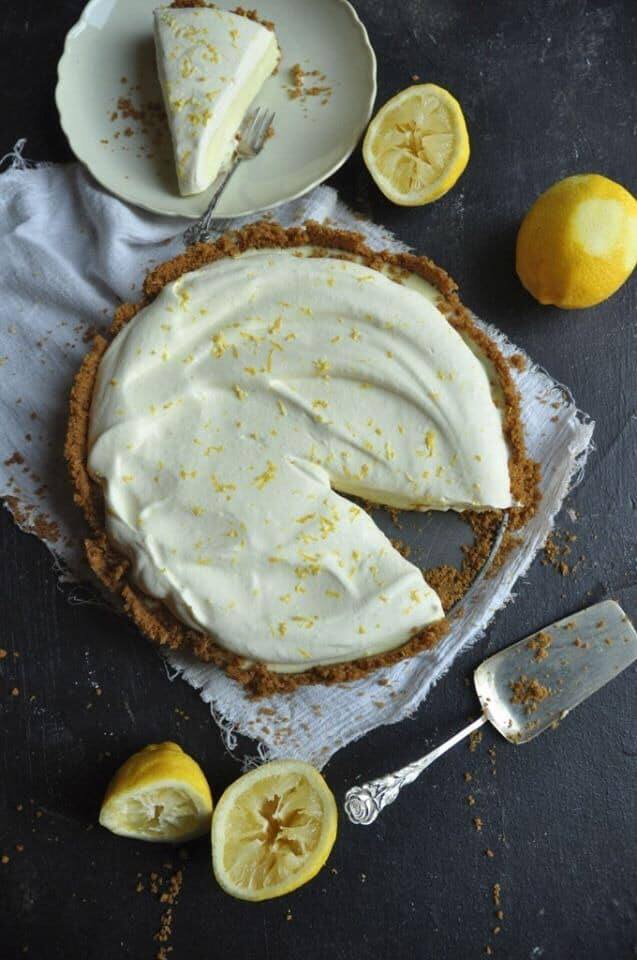 Ingredients
For the crust
1½ packets Ginger biscuits
100 g butter
Method
Place the biscuits in a food processor and process until you have fine crumbs. Melt the butter in a cup in the microwave and add the biscuit crumbs. Mix and pour the crumbs out into a non-stick tart dish or loose-bottom pan! Press the crumbs down with the back end of a spoon and come halfway up the sides of the pan. Place in the refrigerator for at least 30 min.
READ ALSO: Sago pudding recipe - tastiest recipes here!
For the tart
1 tin condensed milk
juice of 1½ big lemons
450 g Fairview Full Fat Yogurt
1 packet lemon flavored jelly
200 ml of boiling water
250 ml cream – optional
lemon zest for decoration
Method
Pour the boiling water over the jelly powder in a small bowl and allow cooling. Pour the condensed milk into a bowl and add the lemon juice. The milk will thicken. Then, add the yogurt and mix. At last, add the jelly and mix. Pour into the crumb base and allow setting for a few hours. If you choose, you can whip the cream with a little sugar and spread it over the tart just before serving.
6. Granadilla fridge tart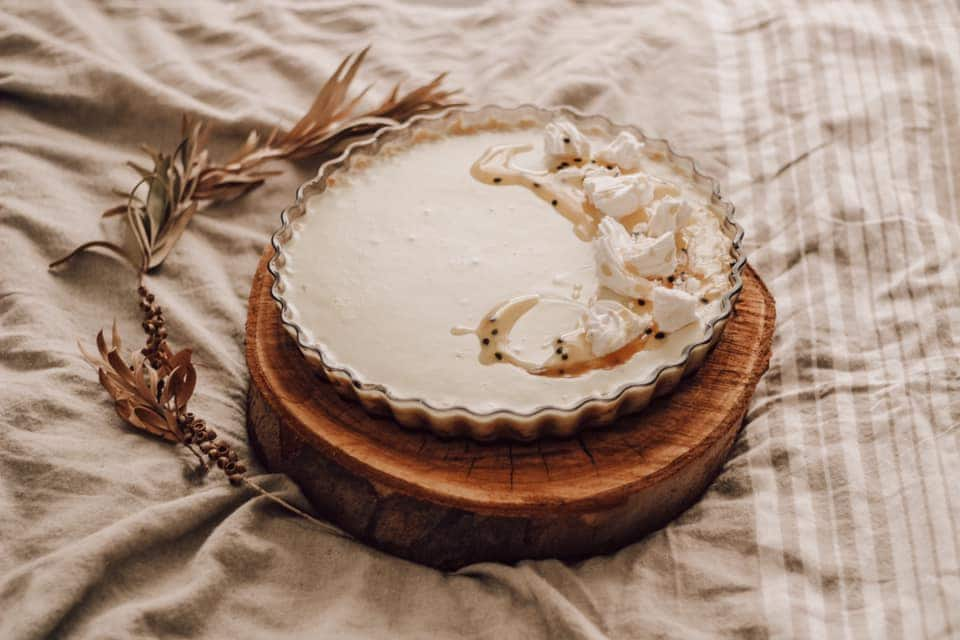 Ingredients
200g Coconut biscuits, crushed
100g Butter, melted
40g granadilla jelly powder
250 ml boiling water
250g cream cheese, at room temperature
385 g can condensed milk
Pulp of 4 granadillas
Method
Mix the crushed biscuit and butter, press into a 23cm tart tin, and refrigerate.
Dissolve the jelly powder in the boiling water and set aside to cool. Combine the cream cheese and condensed milk in a bowl and then add the cooled jelly. Pour the mixture into the chilled tart base and allow to set in the fridge.
Spoon some granadilla pulp over and serve.
Q & A
Here are the most asked questions about the dairy product.
What is Greek yogurt tart?
Greek yogurt tart is just like regular yogurt, only thicker, and it has a creamier consistency. The nutritional component is also different because of the various processes used to make it.
What can I add to Greek yogurt?
There are different ways to dress up Greek yogurt. You can use various ingredients such as fresh fruit, honey, nuts, granola, cherry chocolate chips, strawberry shortcake, banana nut, etc.
So, here you have some of the top yogurt tart recipes you should try out at home. Enjoy!
READ ALSO:
12 easy South African desserts recipes
How to make steak and kidney pie using easy recipes in South Africa
39 easy prawn recipes for South Africa
Source: Briefly.co.za